TRN BA16
Versatile tuning delivers flagship-level sound quality

Flagship 16-driver balanced armature earphones
Aircraft-grade aluminum-magnesium alloy housing
Three-stage switch self-adjustment
Six tuning styles
8-core silver-plated cable
Removable audio plug design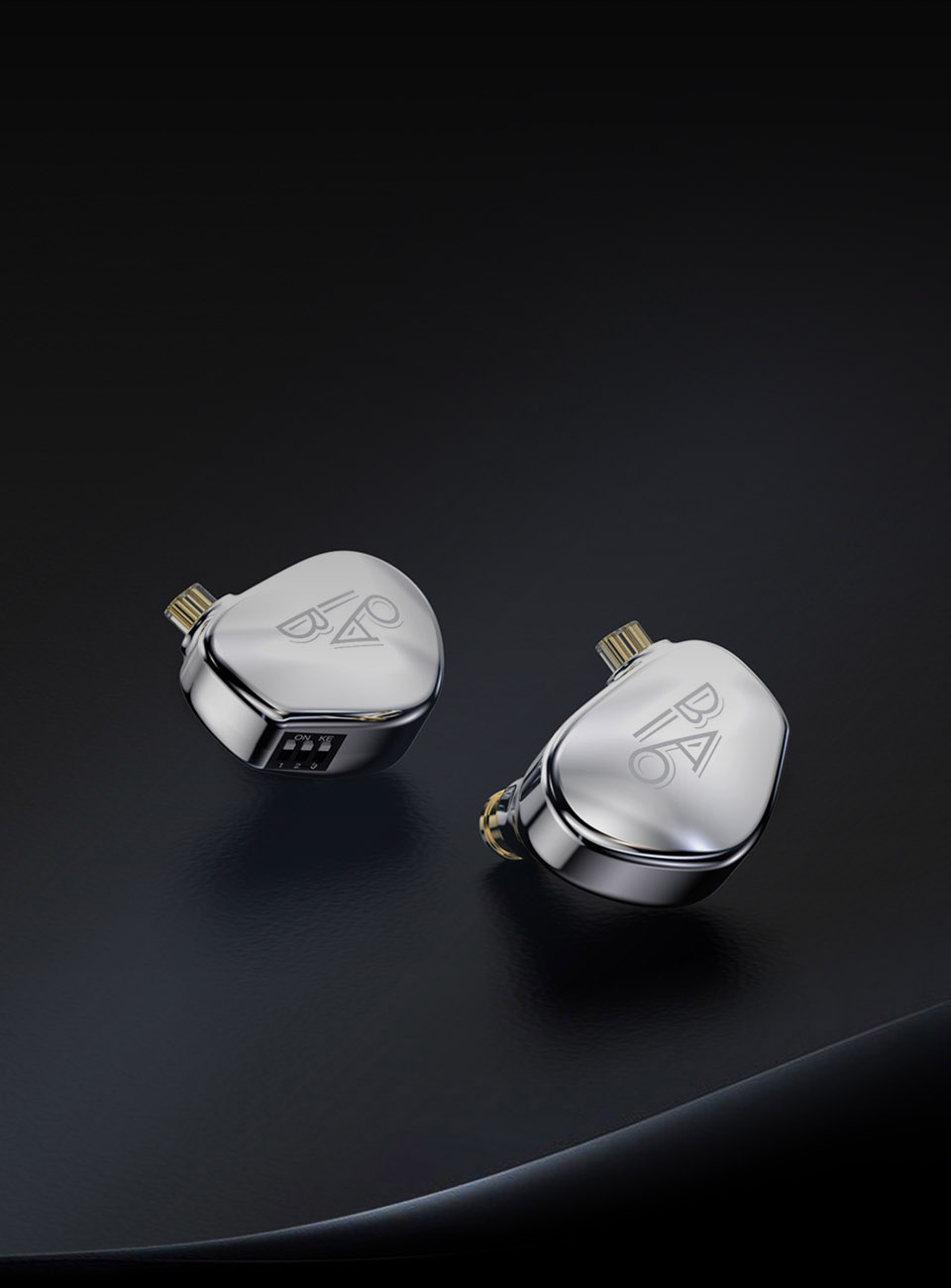 Please note: Photos are for illustration purposes only. Actual products may vary in appearance or specification.
Upgrades in all aspects bring about a transformation in sound quality
TRN is pleased to present the upgraded TRN BA16 HiFi earphones, which will surely surprise you! As a powerful upgrade to the popular classic TRN BA15, the TRN BA16 takes a new step forward in both appearance and interior. It is not only a pursuit of the product itself but also a love of sound quality and a commitment to quality. Let TRN BA16 become your source of sound inspiration and emotional support, and experience the ultimate enjoyment of music's beauty.
Dedicated to providing excellence at a new level
We have completely upgraded and improved the TRN BA16 Hi-Fi earphones to bring you a new and exciting experience. Based on the excellent genes of the TRN BA15, the TRN BA16 has undergone a comprehensive upgrade, from the drivers to the sound chambers, from the Balanced Armature units to the tuning design. Every detail.has been carefully improved to provide you with a better listening experience than ever before. Whether you are a music production expert or an audiophile who cares about details, the TRN BA16 will be your best partner in pursuing excellent sound quality.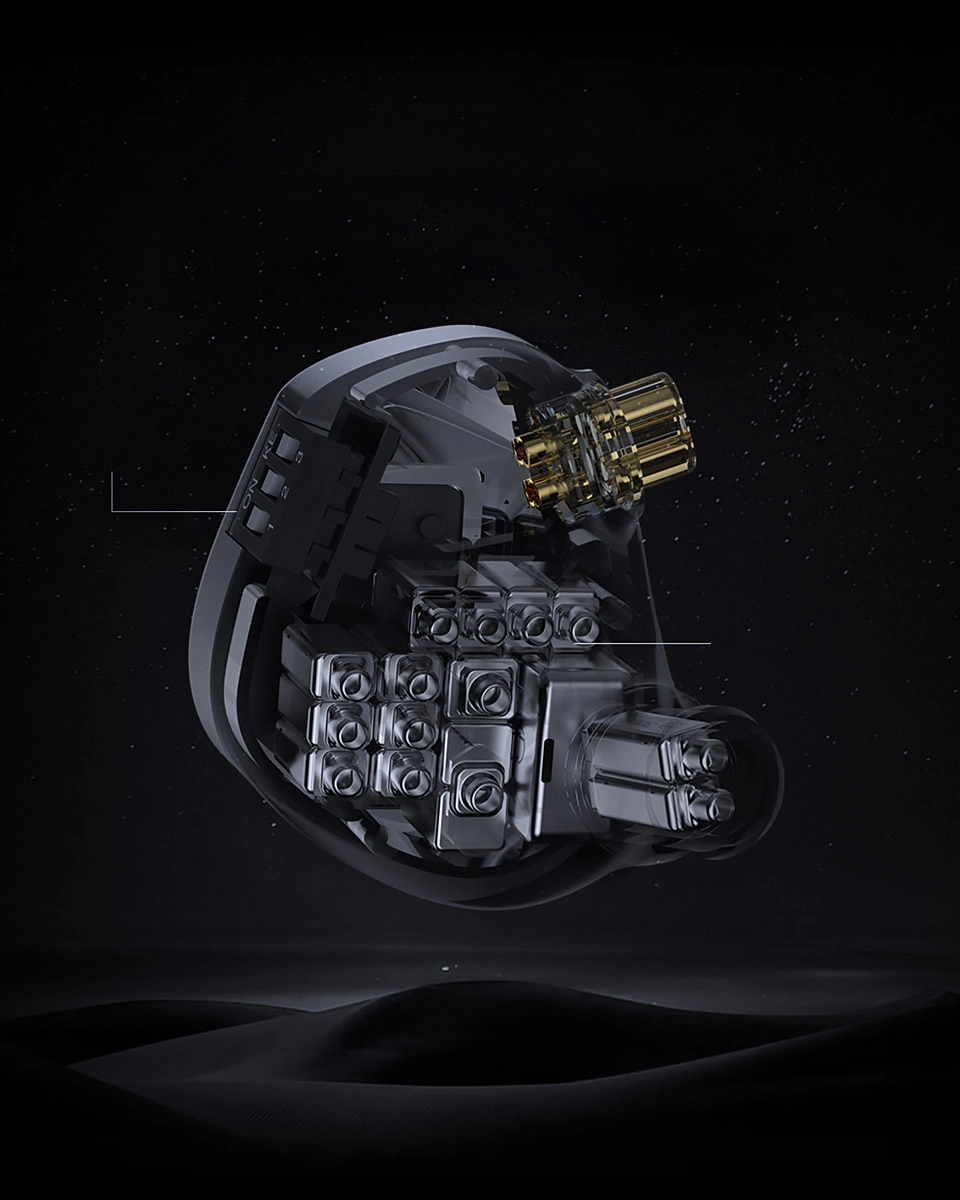 16 Balanced armature
driver units
Adjustable tuning
switch design
Equipped with 32 Balanced Armature drivers on both sides
Challenging new heights of sound
The TRN BA16 earphone features 16 custom balanced armature drivers on each side. The TRN BA16 covers the entire frequency range of low, mid, and high frequencies through advanced three-way crossover technology, delivering a powerful and impressive sound.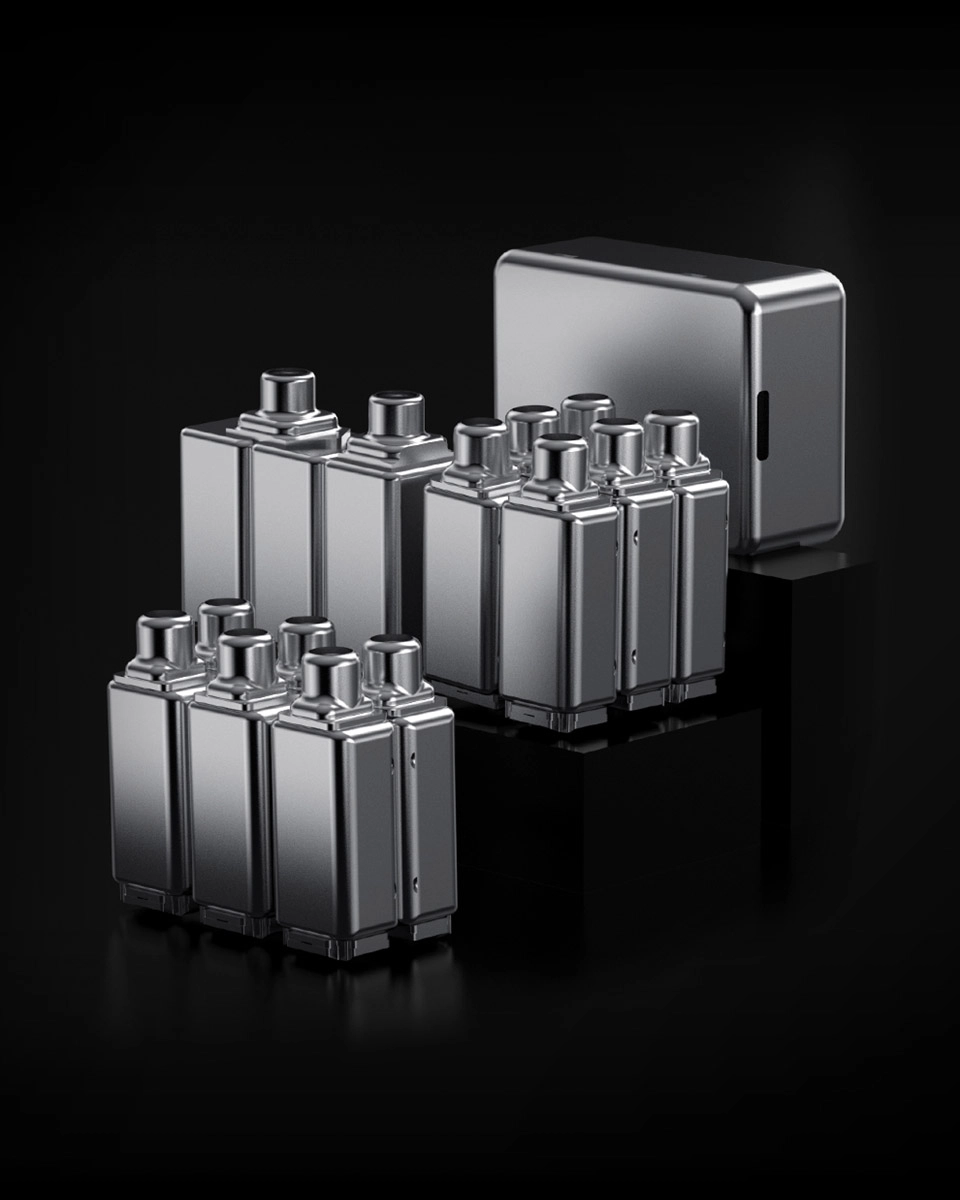 High-frequency / ultra-high frequency
Featuring six highly acclaimed high-frequency units, the earphone is sensitive to the details of sound, with clear and bright vocals that are not sharp.
Midrange / mid-bass
The earphone features six midrange units and three mid-bass units, which precisely reproduce the details and textures of different instruments and vocals. The sound is delicate and clear, without any muddiness.
Low frequency
The low-frequency unit provides deep, rich, and accurate bass with strong impact. It can clearly distinguish the different frequencies of bass sounds.
Three adjustable switches tuning six customizable sound modes
TRN BA16 uses advanced electronic crossover technology to meet the needs of users with different listening preferences. It features a three-stage tuning switch that can be used to switch between six different tuning styles, satisfying different listening experiences and usage scenarios.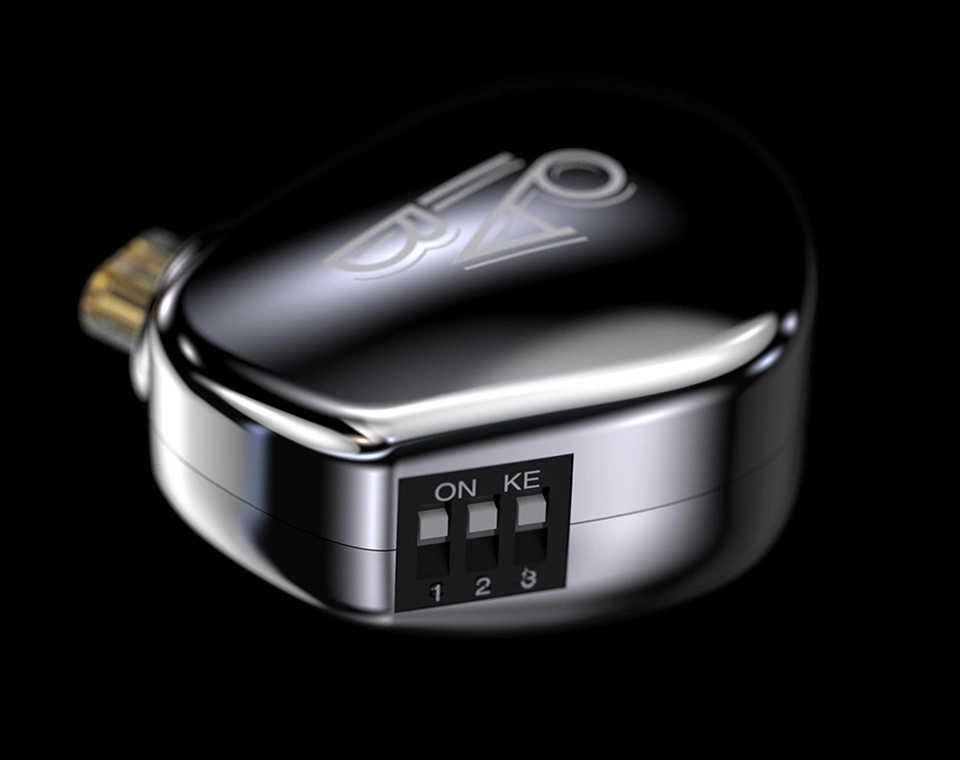 Tuning switch
Attention: Please use the card provided in the packaging to operate the tuning switch. Do not use sharp metal to operate the switch to prevent damage to the tuning switch.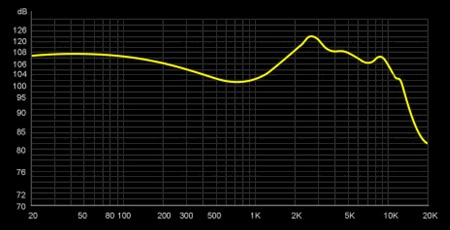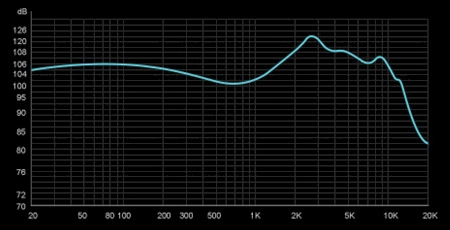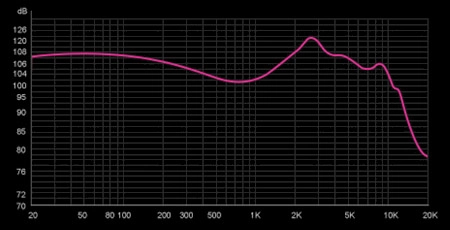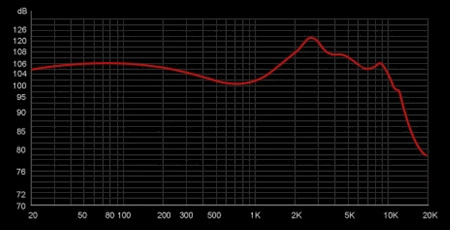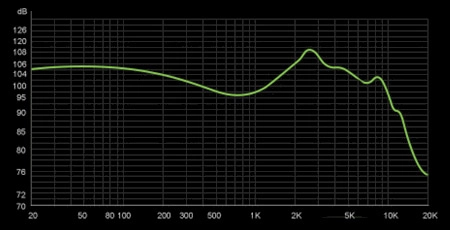 Electronic three-way tuning brings you the shock and beauty of sound
The TRN BA16 adopts an independent three-way design, accurately calculating the frequencies of each unit. With high resolution, it seamlessly merges the frequencies of each unit, ensuring the consistency of the high, medium, and low frequencies for a harmonious music performance.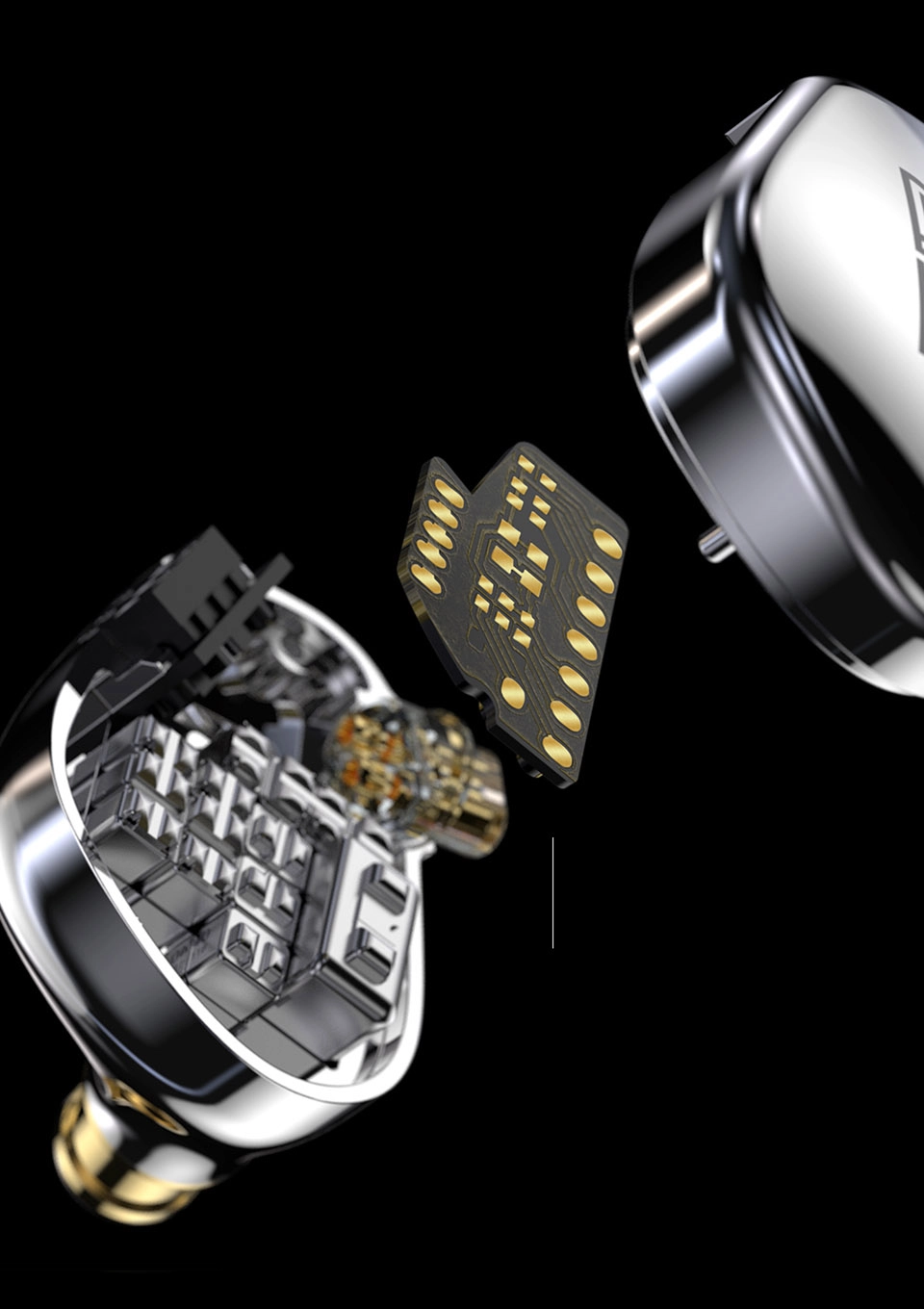 Electronic crossover
Compatible with most mobile devices
TRN BA16 can play music directly from the front of your phone so that you can have great professional-grade sound on your phone, too. Enjoy good music anytime, without the hassle of a heavy professional player.
* This data is tested in Equalization mode.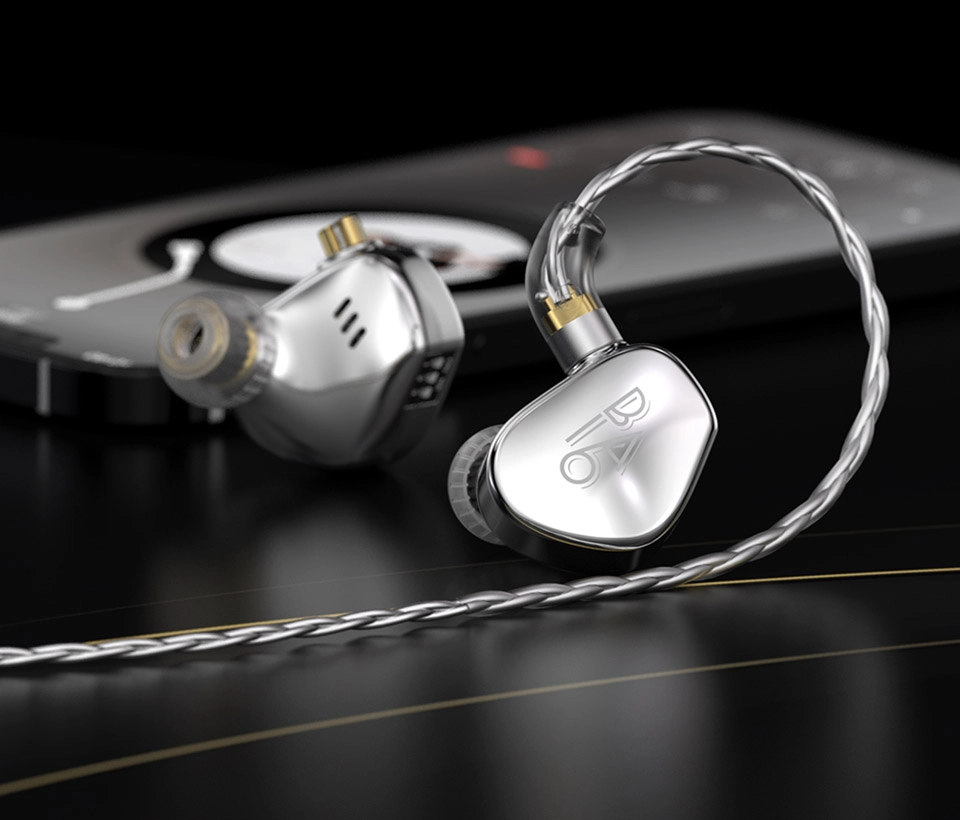 8-core high-purity silver-plated oxygen-free copper cable
Swappable audio connectors
Plug and play convenience with 3.5mm, 2.5mm, and 4.4mm balanced plugs.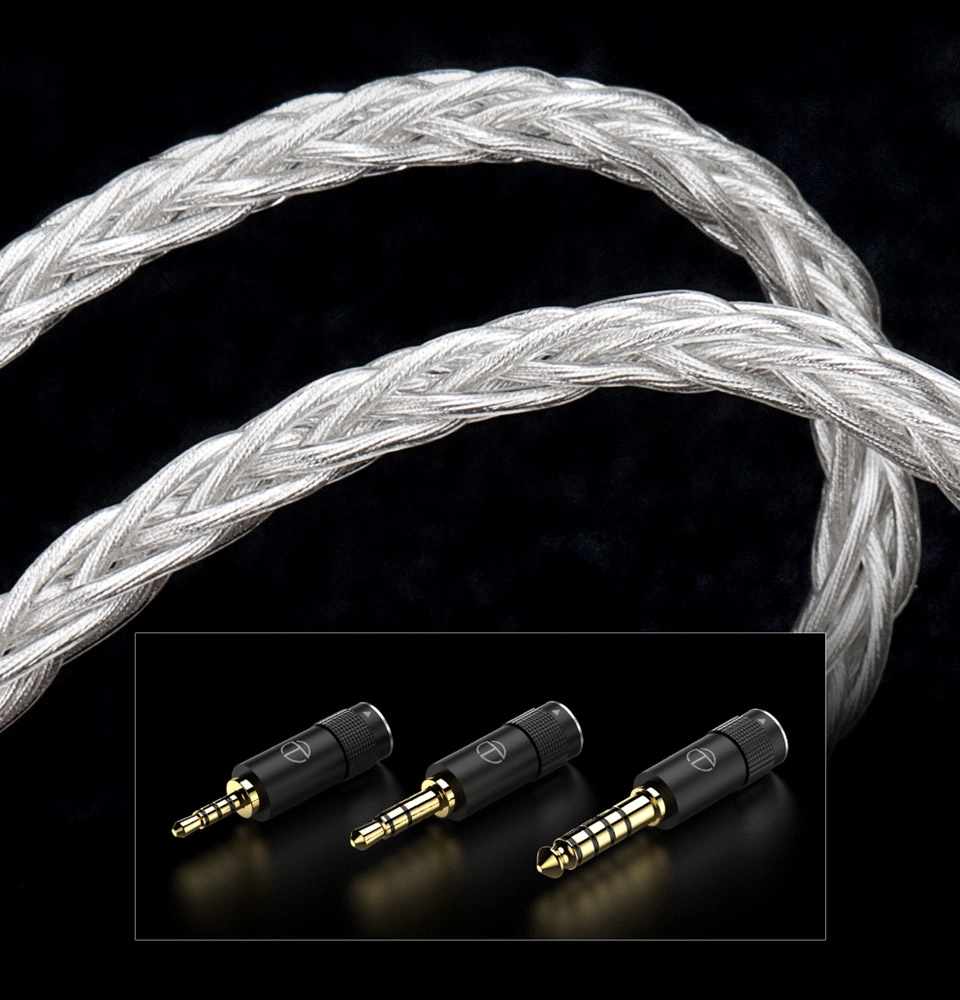 Plug and play convenience. The package includes 3.5/2.5/4.4mm connectors.
Ergonomically designed for your ears
Based on the human ears, the external shell is shaped for long-wearing without fatigue or irritation. Secure, over-the-ear design ensures earphones stay in place for unmatched comfort and sound isolation.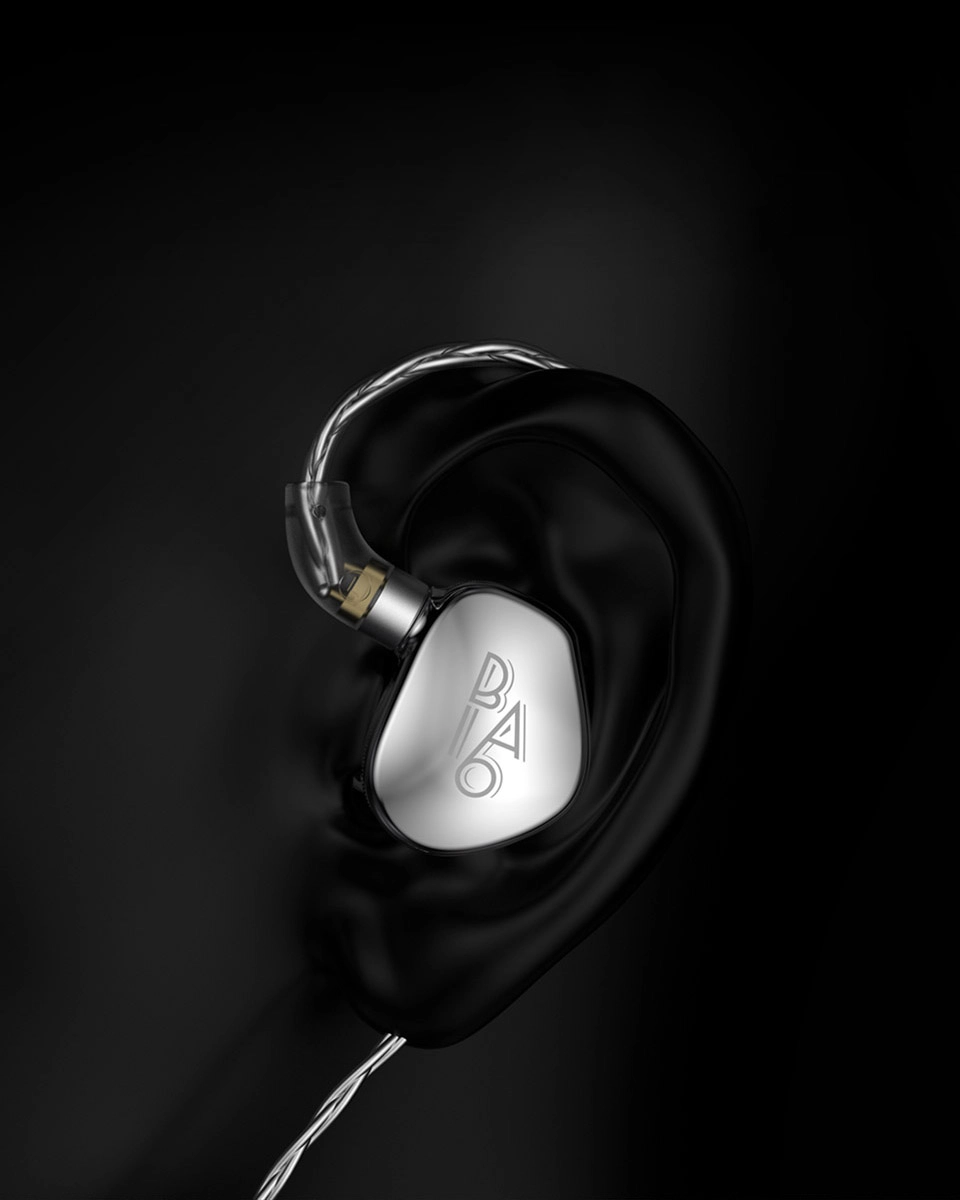 Attention to details
Set your worries free
8-core high-purity silver-plated oxygen-free
Aluminum storage case
3.5/2.5/4.4mm connectors
8 pair of ear tops: Balanced (SML) *3 + T-set (SML) *3 + Memory foam ear tip *2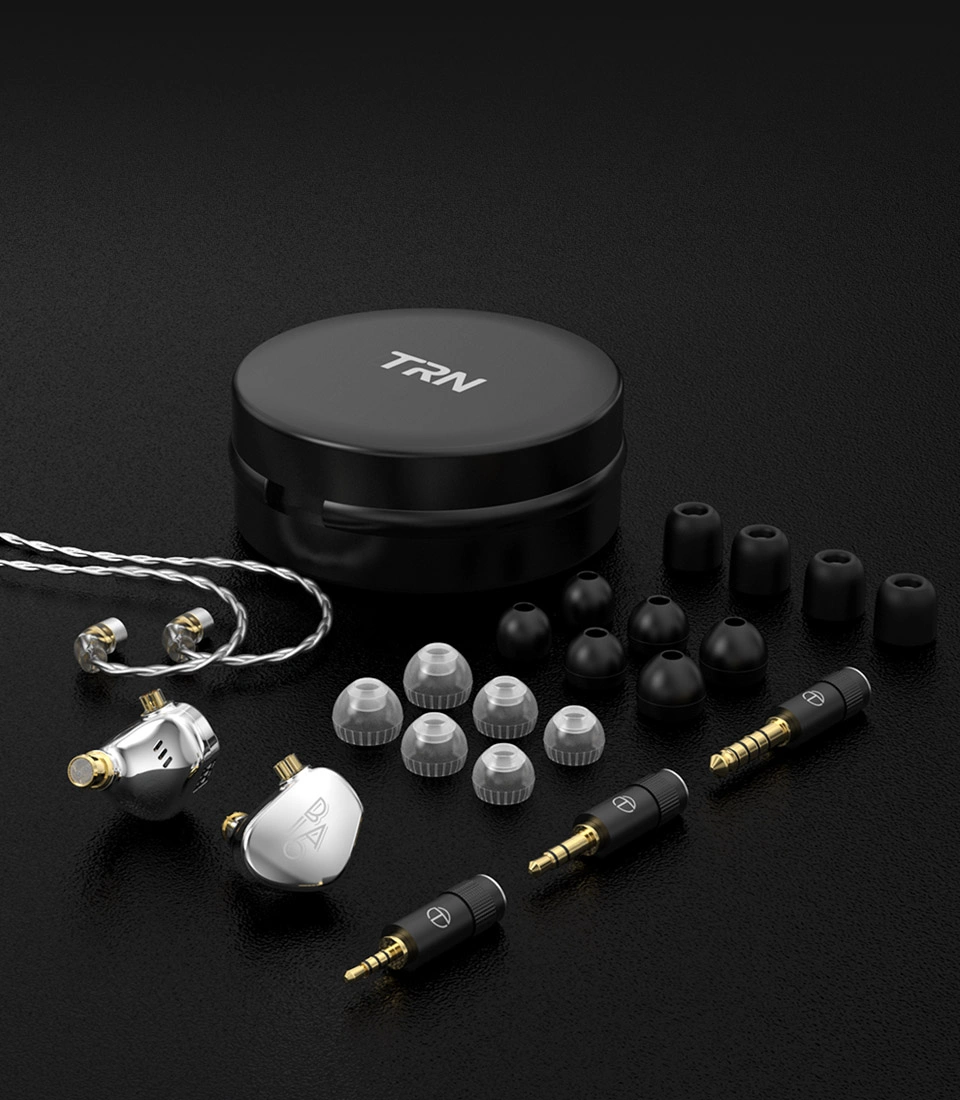 Specifications
7.9g+26g (earpiece+cable)
Actual product specifications may vary, and all features, functionality, and other specifications are subject to change without notice or obligation.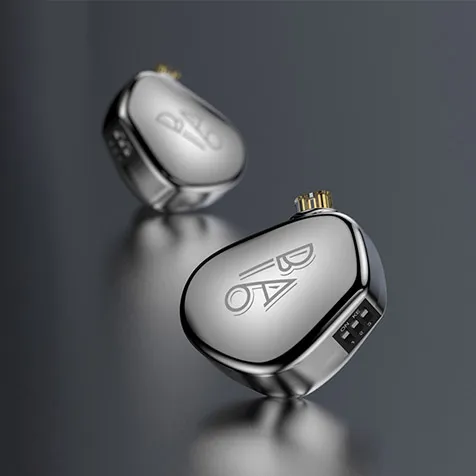 After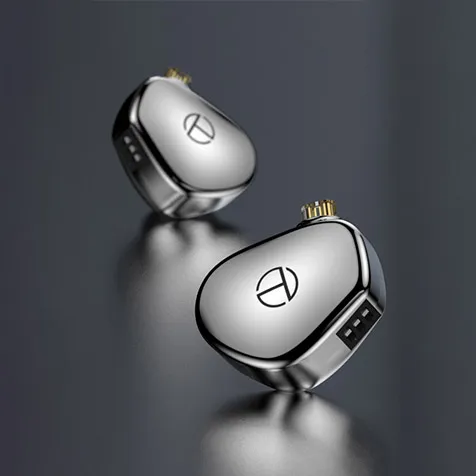 Before