TRN STM
Xceptional Sound Quality

New generation hybrid drivers
Swappable tuning nozzles
Aluminum alloy + resin combination
Uses standard 6N OCC copper wire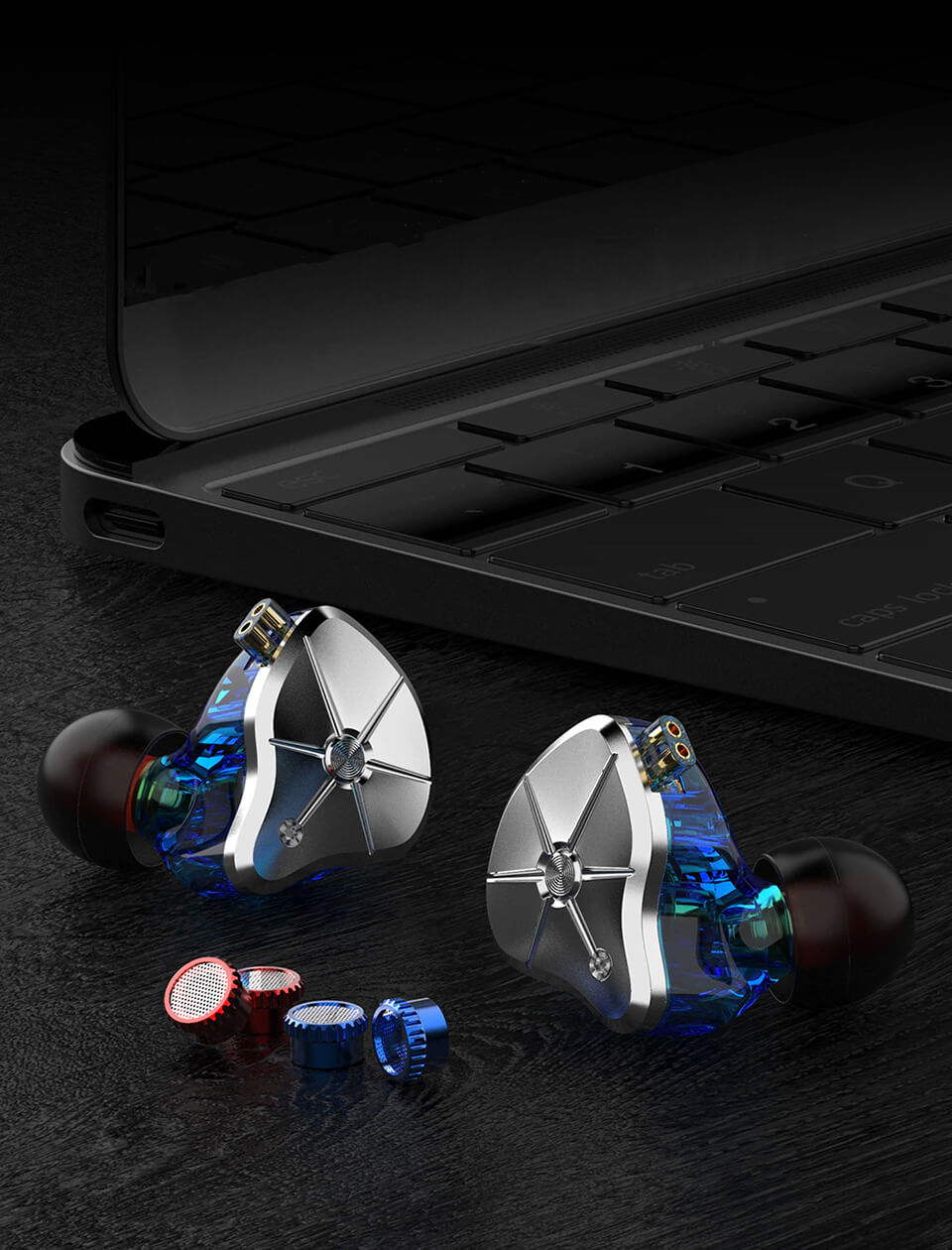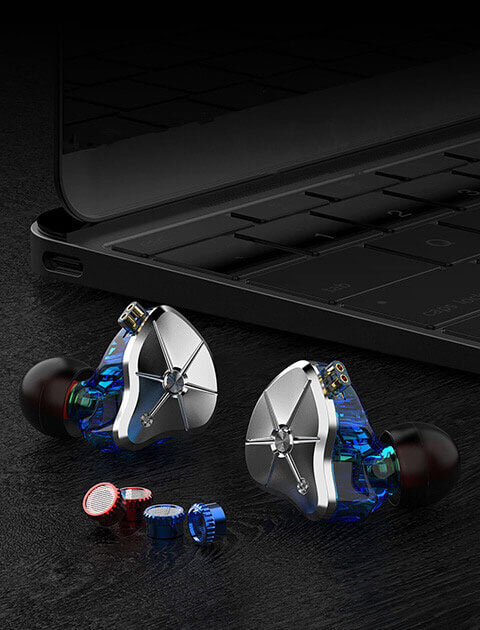 Hybrid technology, fine-tuned by YOU!

Ascends your listening pleasure to the next level
TRN STM comes equipped with 10mm dual magnet dynamic drivers for deep bass. Coupled with customized 30019 balanced armature drivers for mid and high frequencies, it resulted in clear treble, deep bass, rich mid-tones, and crisp vocals.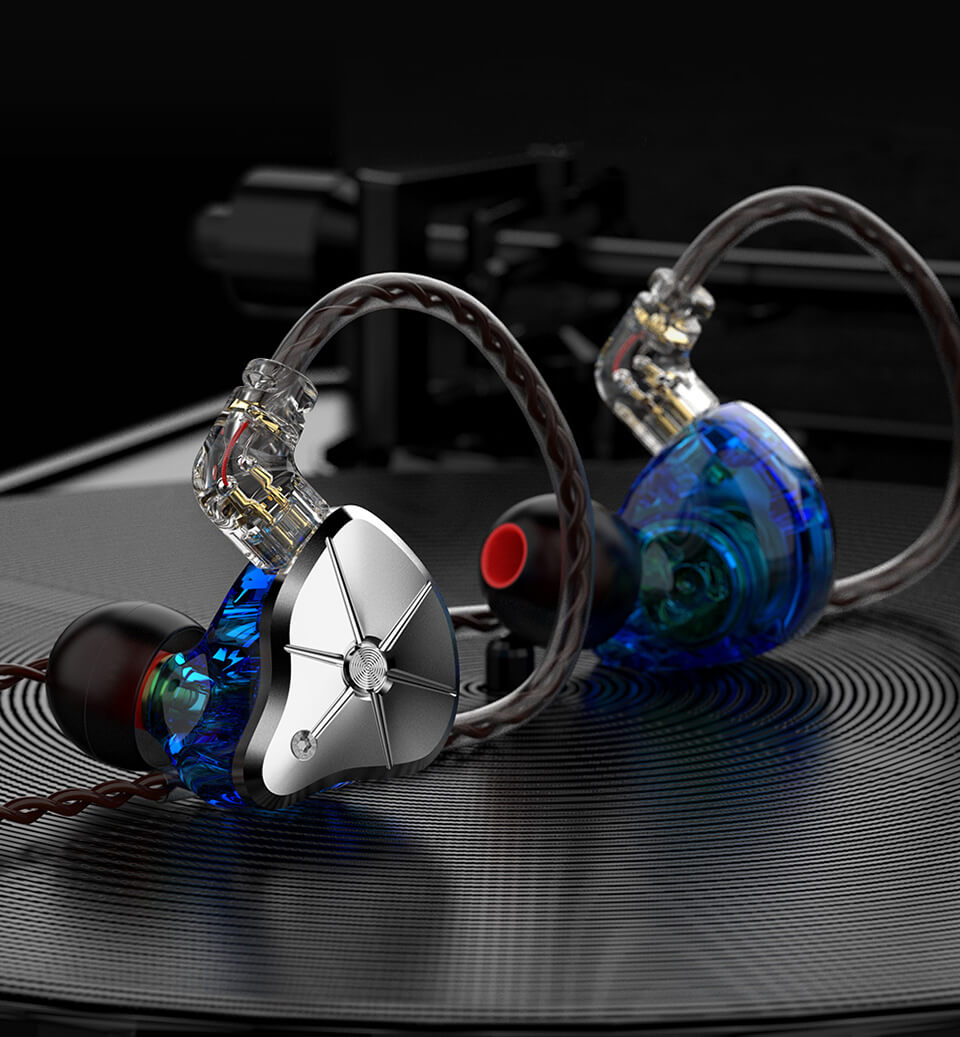 Three interchangeable color-coded tuning nozzles

Self-customization for your listening preferences
TRN STM is supplied with three tuning filters that can alter the sound. Users can customize their preferred tonality by replacing the nozzles with a different color.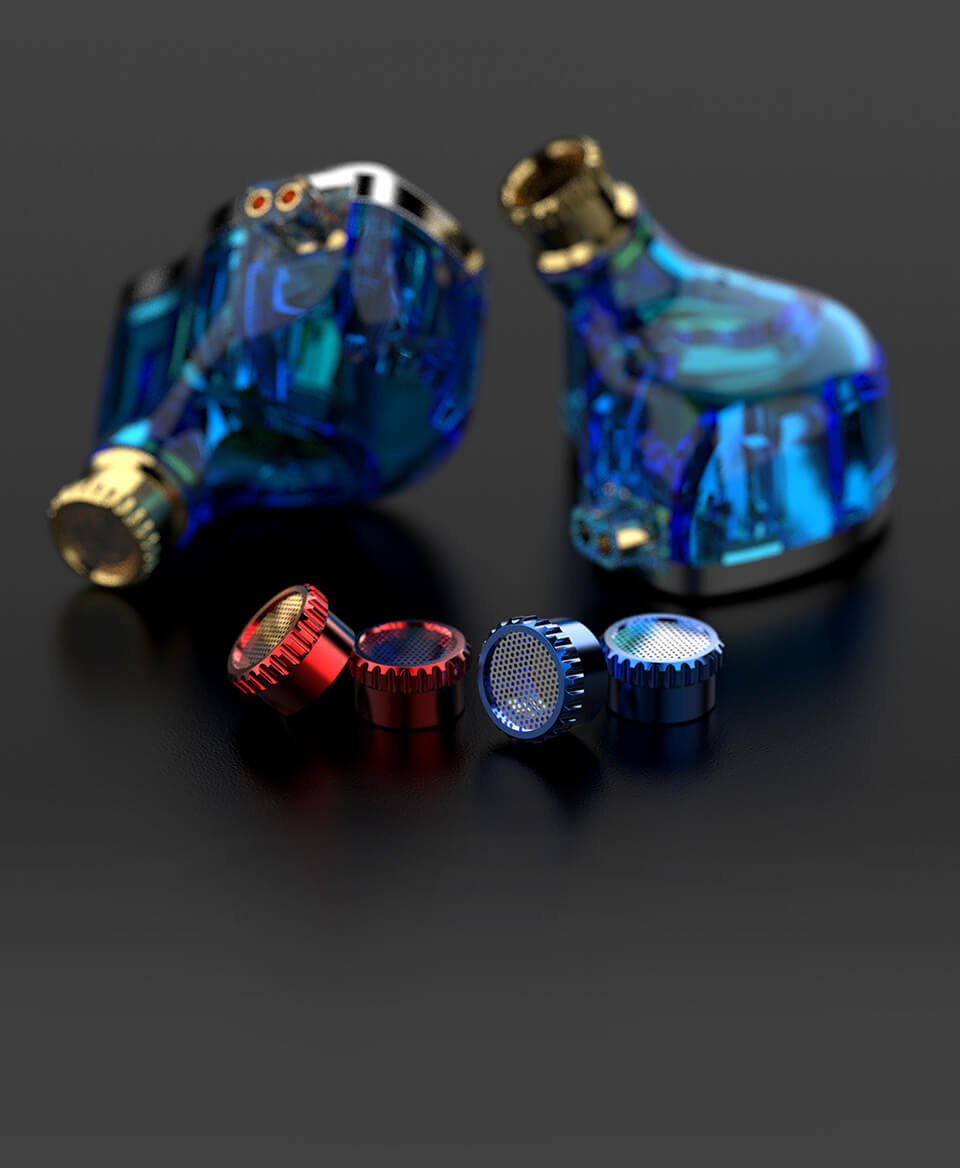 Balanced and natural sound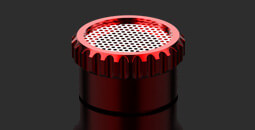 Deep bass, fast transient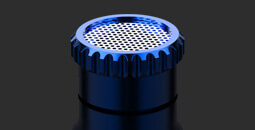 Resolving treble
Vibrant Blue

Lush Green
TRN STM is available in Blue and Green. Different colors and choices to meet individual needs.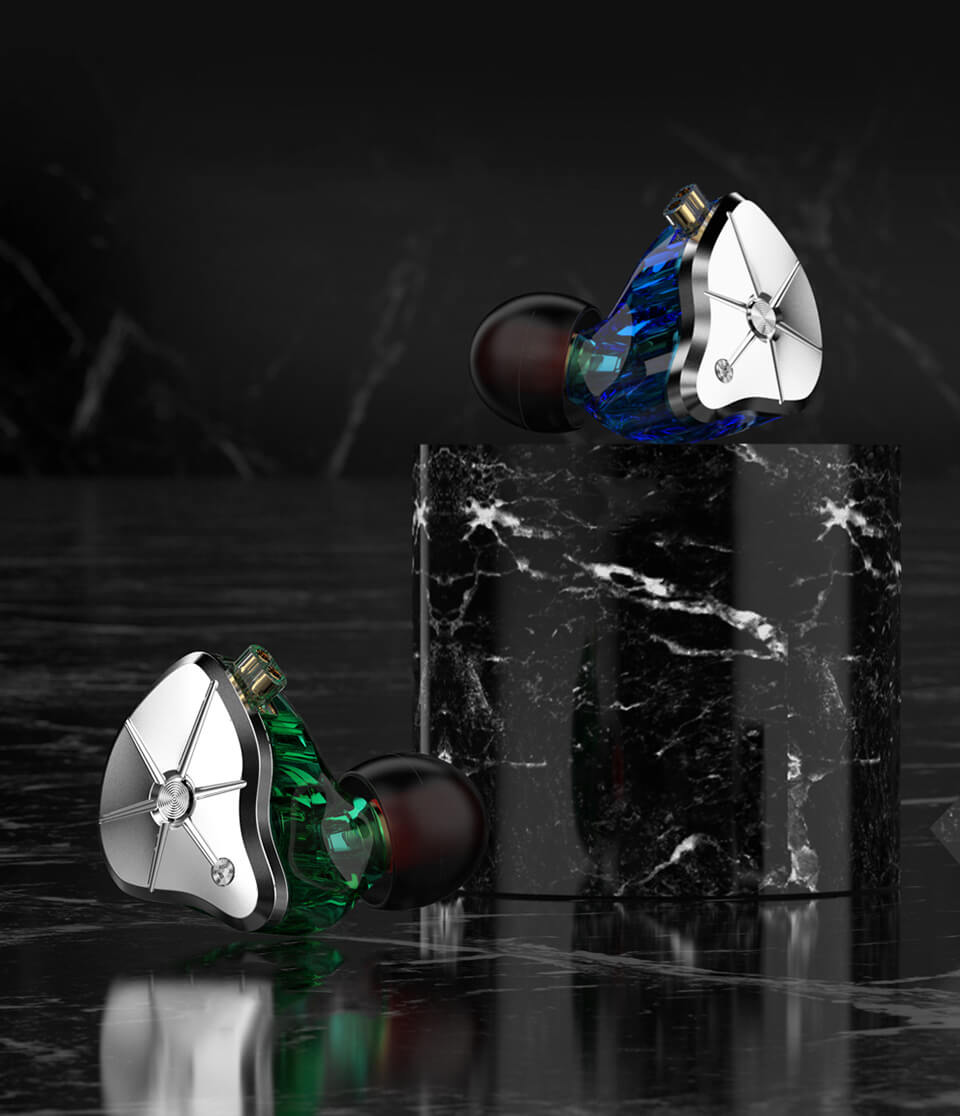 Hybrid configurations give a vivid and delightful music experience

Professionally tuned by TRN's engineers using customized 30019 balanced armature and 10mm dynamic driver, TRN STM presents a vibrant yet comfortable sound that is non-fatiguing thus suitable for extended listening.
10mm dual magnet dynamic driver
30019 balanced armature driver
Interchangeable color-coded nozzles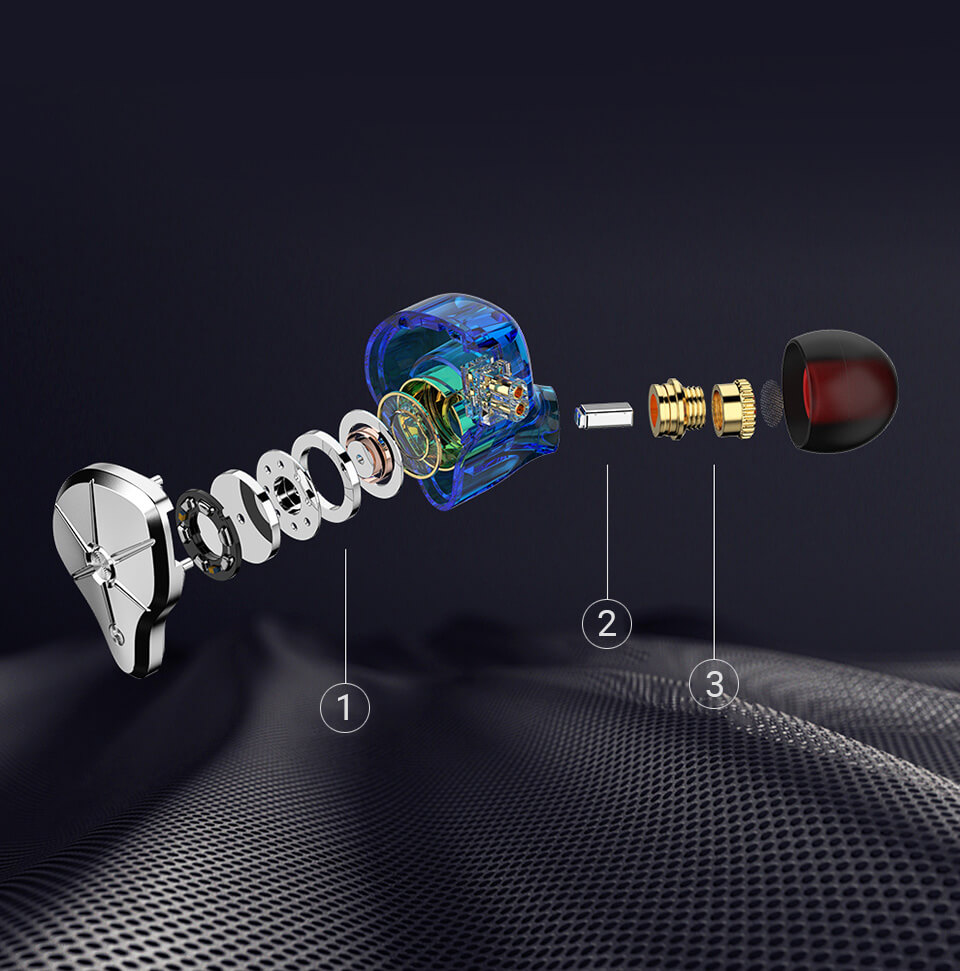 10mm dual magnet dynamic driver

TRN STM comes equipped with dual magnet dynamic drivers. Dual magnet gives higher magnetic flux, which gives high sensitivity and low impedance increases energy efficiency and transient response.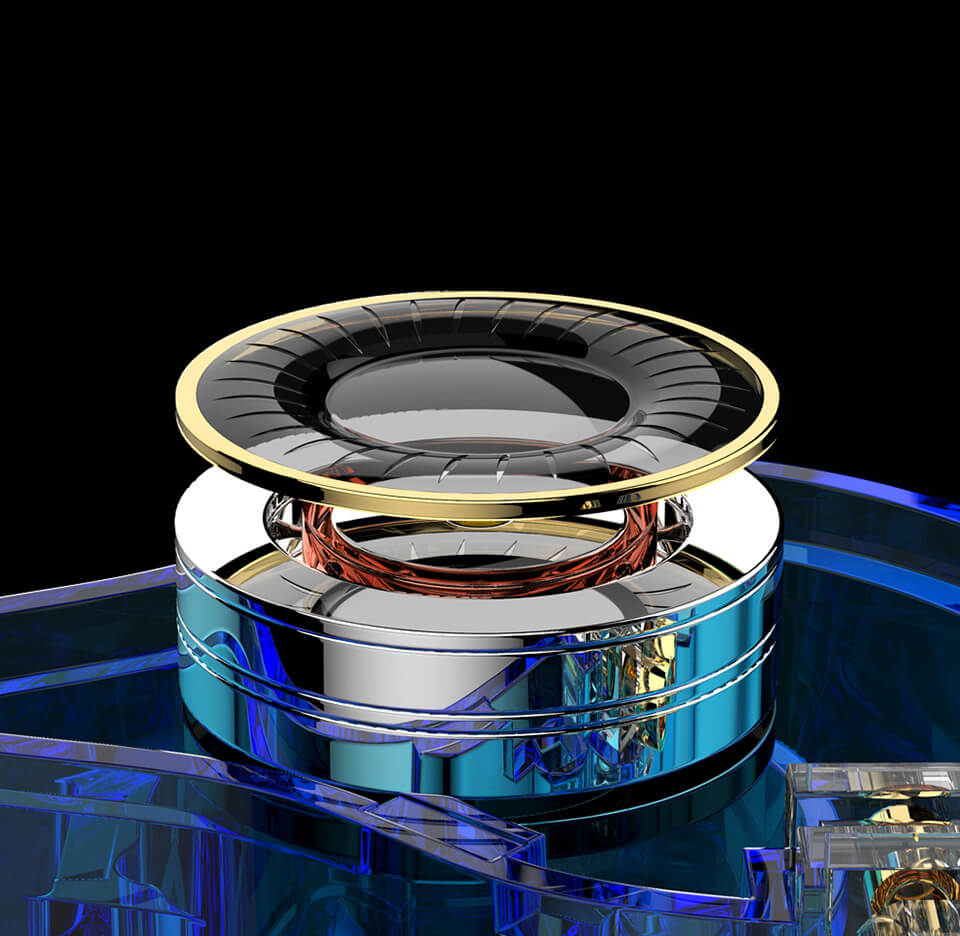 Customized 30019 balanced armature drivers for better resolution and fidelity

TRN STM utilizes customized 30019 balanced armature drivers for a clear and open treble extension. Balanced armature uses "armature + drive rod" that reproduces high-frequencies that diaphragm-based dynamic driver could not achieve and give faithful sound reproduction without losing micro details.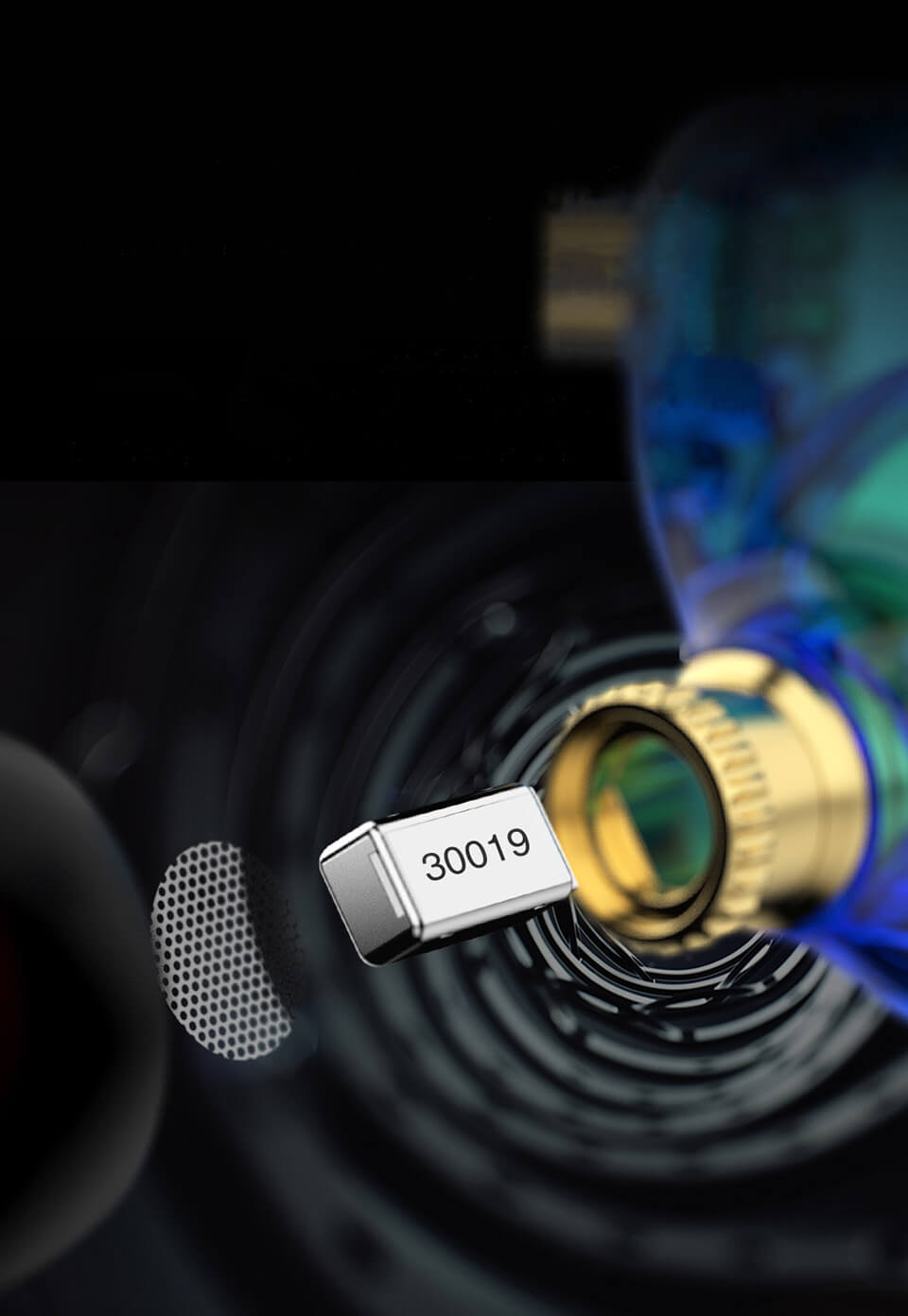 The high-quality alloy housing plate

Aluminum alloy front plate combines with resin housing for rigidity and toughness.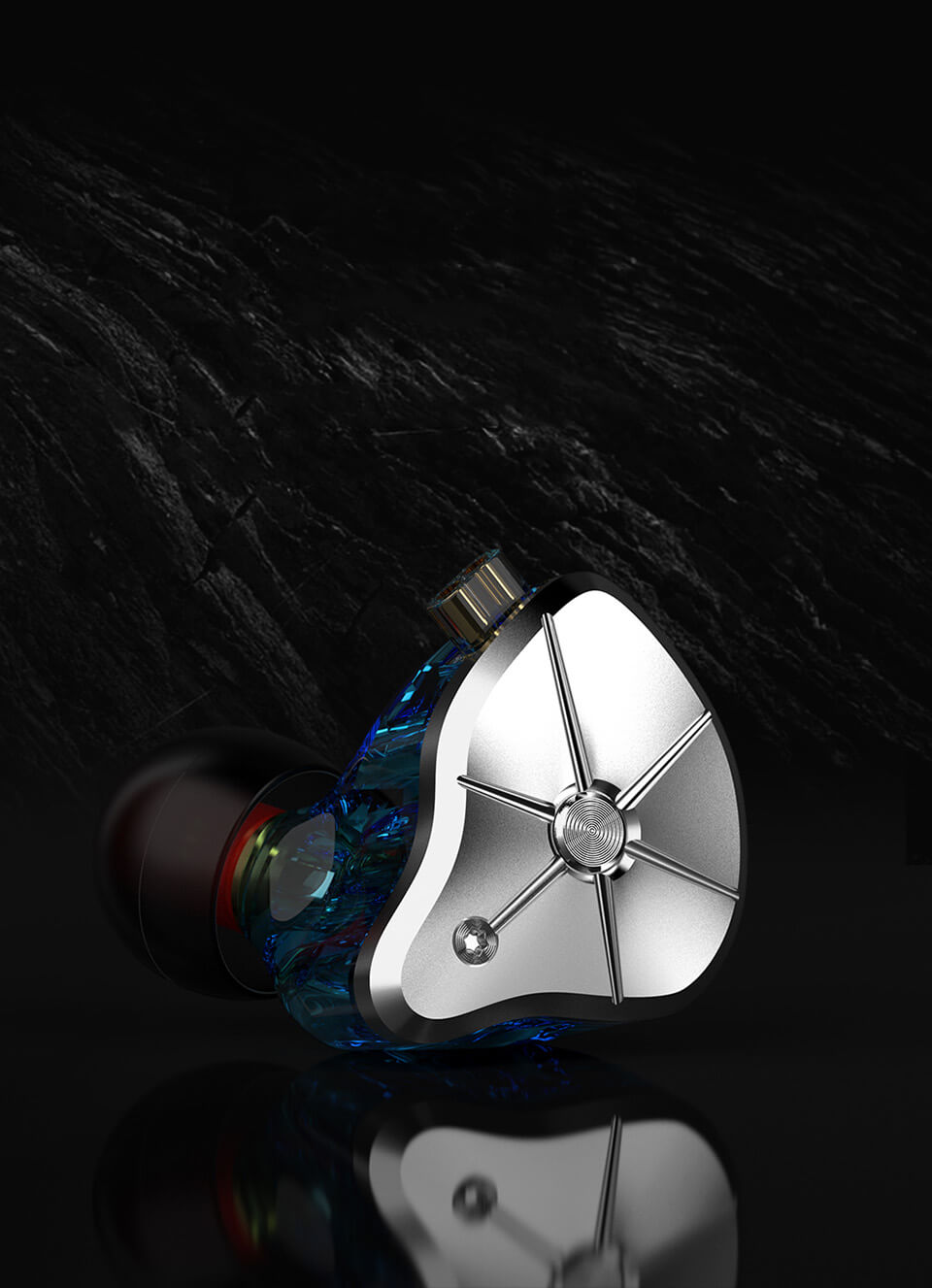 Electronic crossover for exceptional sound quality throughout the entire frequency band

Exquisitely designed electronic crossover unleashes the full potential of every driver unit, both the balanced armature driver and dynamic driver, giving utmost sound quality across the frequency band.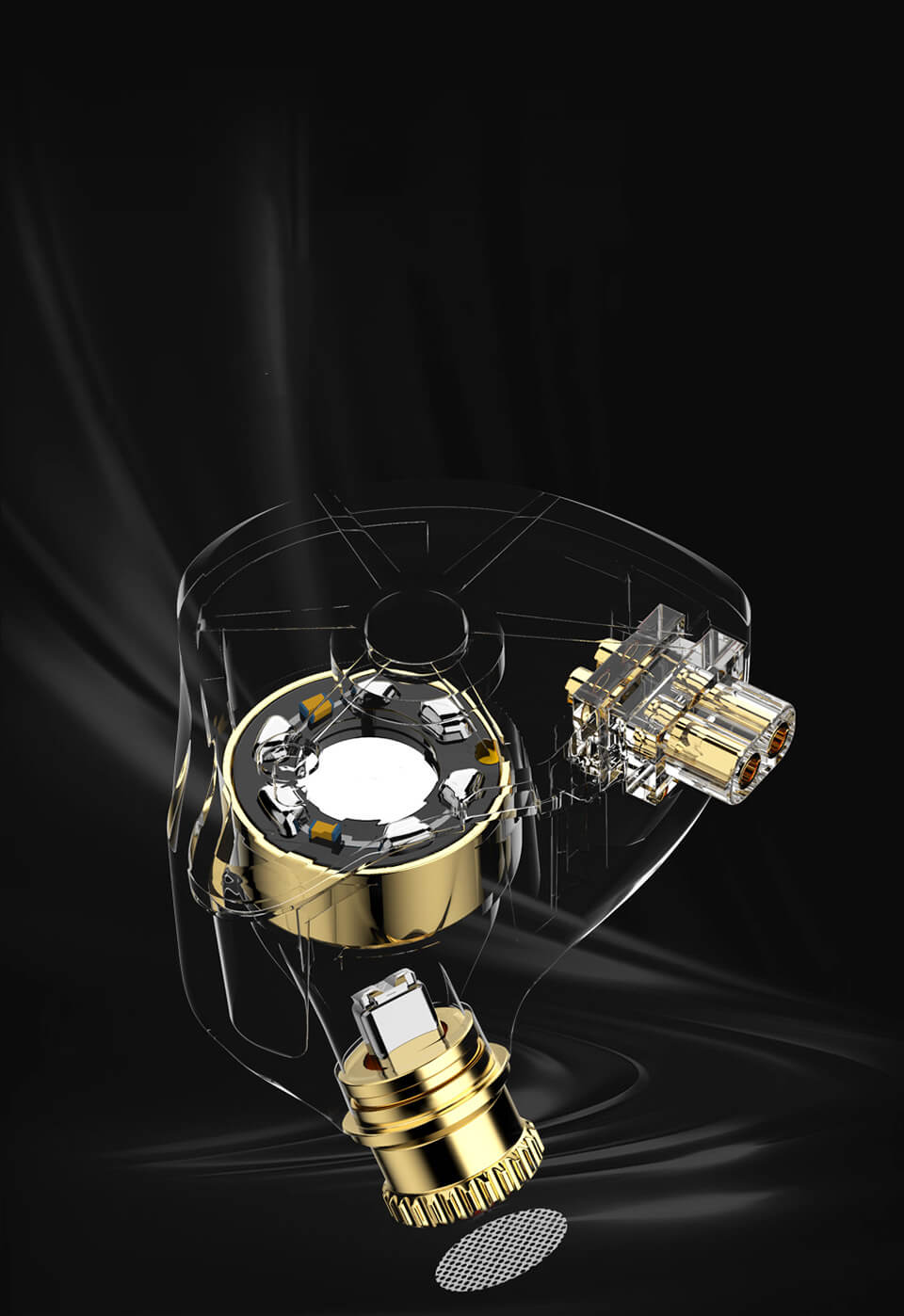 Sharply-focused and insistent on using better technology and professional tuning

The frequency response is smooth and coherent. Rich in vocal texture with a balance of harmony in every subtle nuance. Optimal bass reproduction with an effortless transient attack, precision, and low distortion.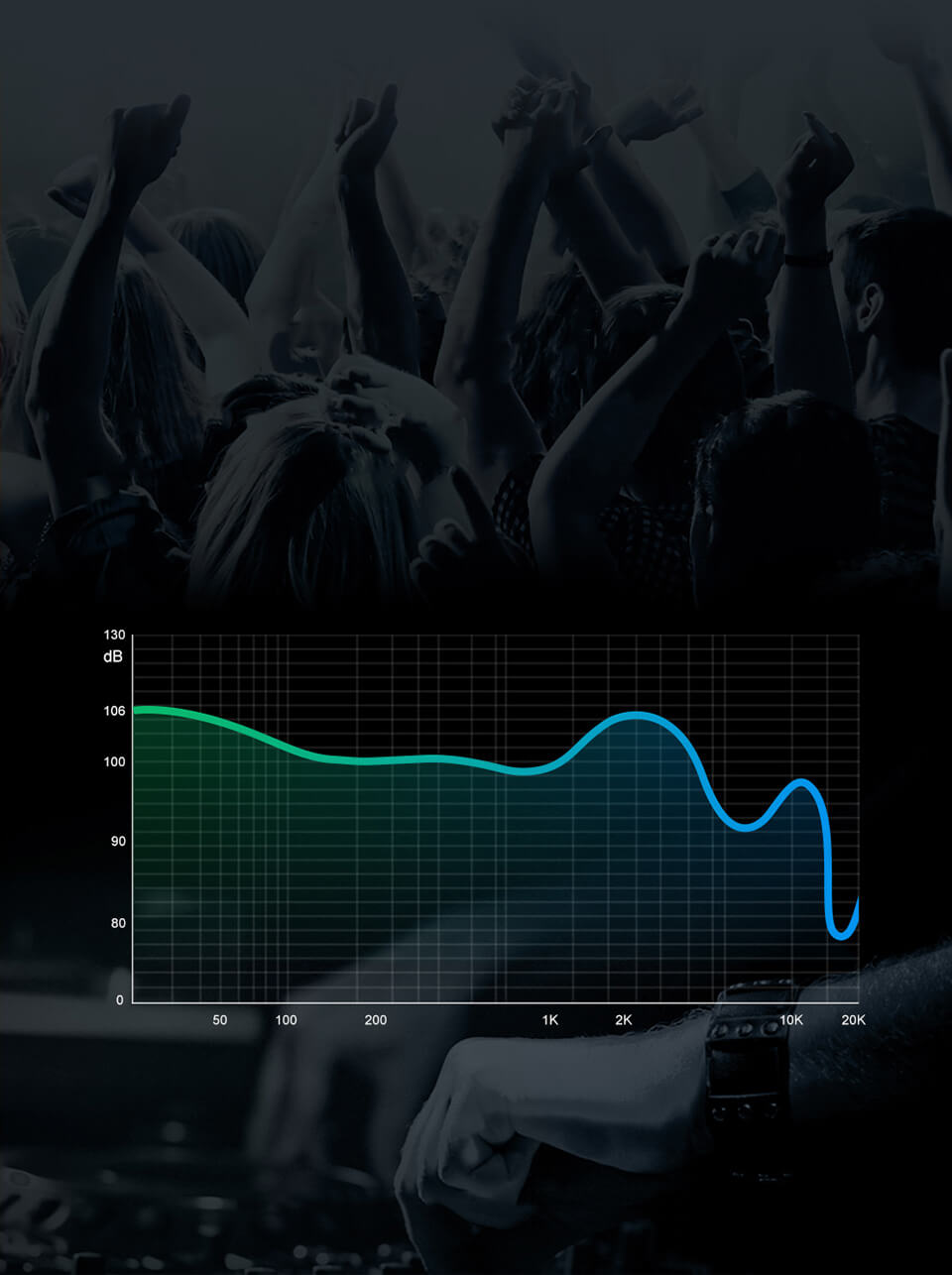 *The above data is from TRN Acoustic Laboratory Test. Actual use may be slightly different.
Ergonomically-designed ear hooks

Over-the-ear ear hooks for maximum comfort and stability allow you to focus on your music while performing daily activities. At the same time, such wearing method reduces microphonics transmit to the earpieces, thus less interference to your music enjoyment.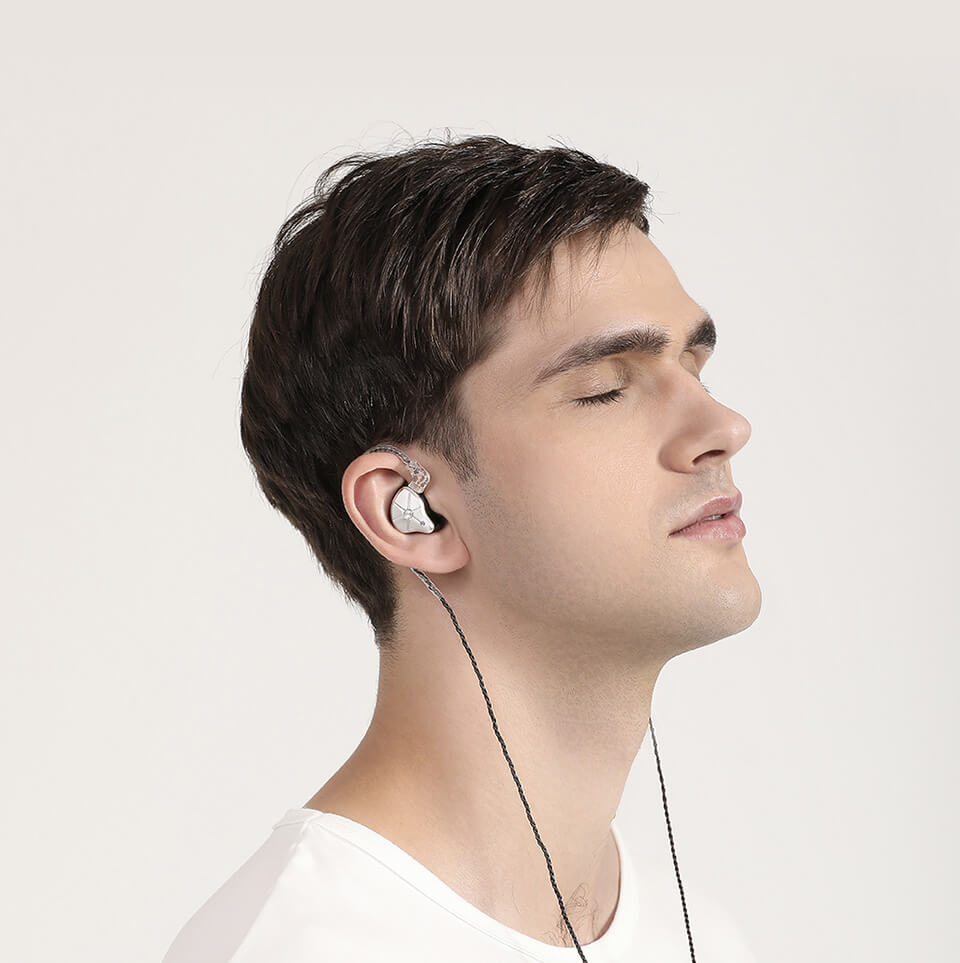 Newly improved 0.75mm Type-C connectors

Gold-plated contact pins
From reviews and customers feedback, it is known that the new and improved Type-C connectors can effectively protect the contact pins from accidental breakage, which gives longevity and better wearing stability to the users.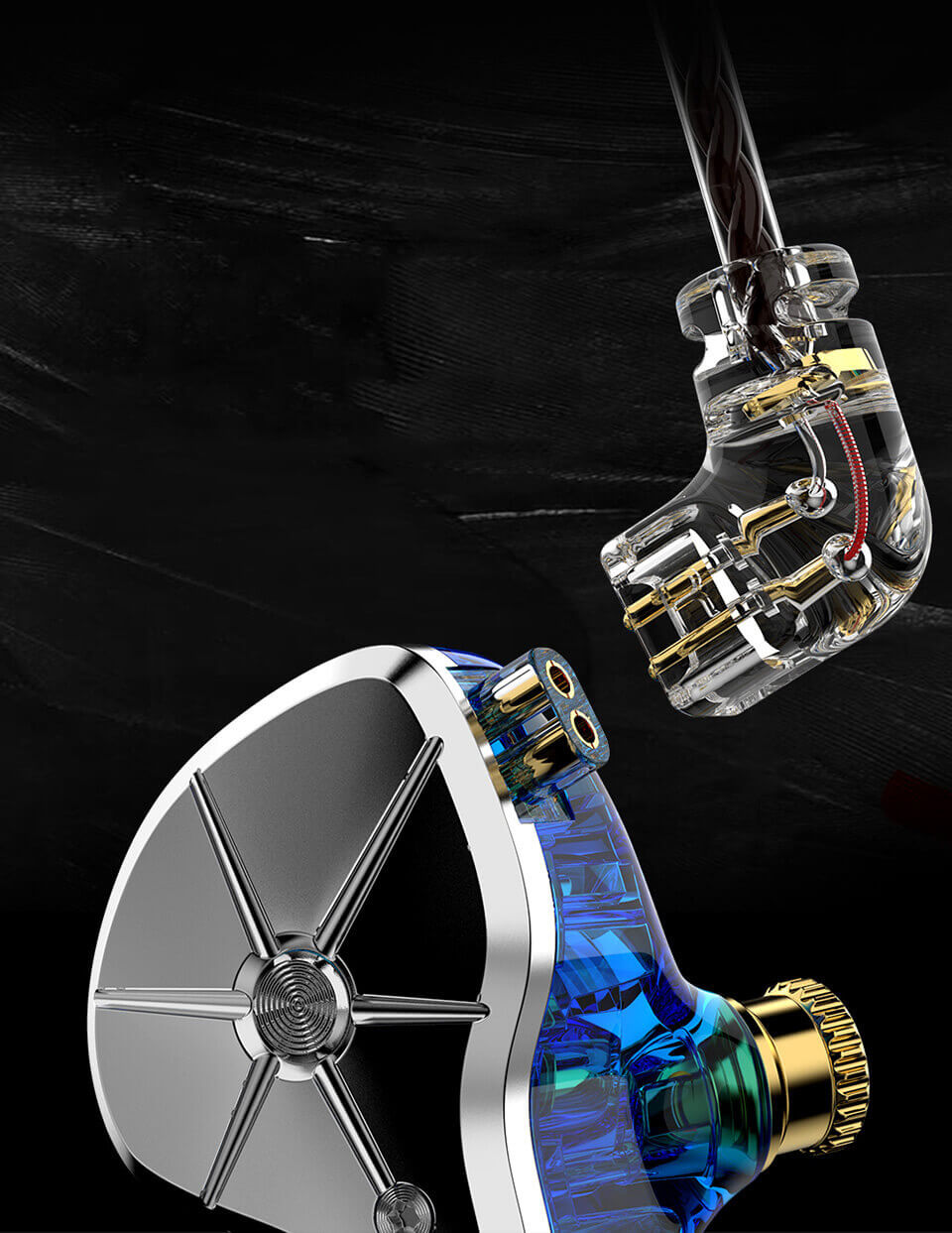 Audiophile quality 4-core high-purity OCC monocrystalline copper cable

TRN STM includes a 4-core high-purity OCC monocrystalline copper cable that enhances sound transparency, improves bass texture, and adds body to vocal.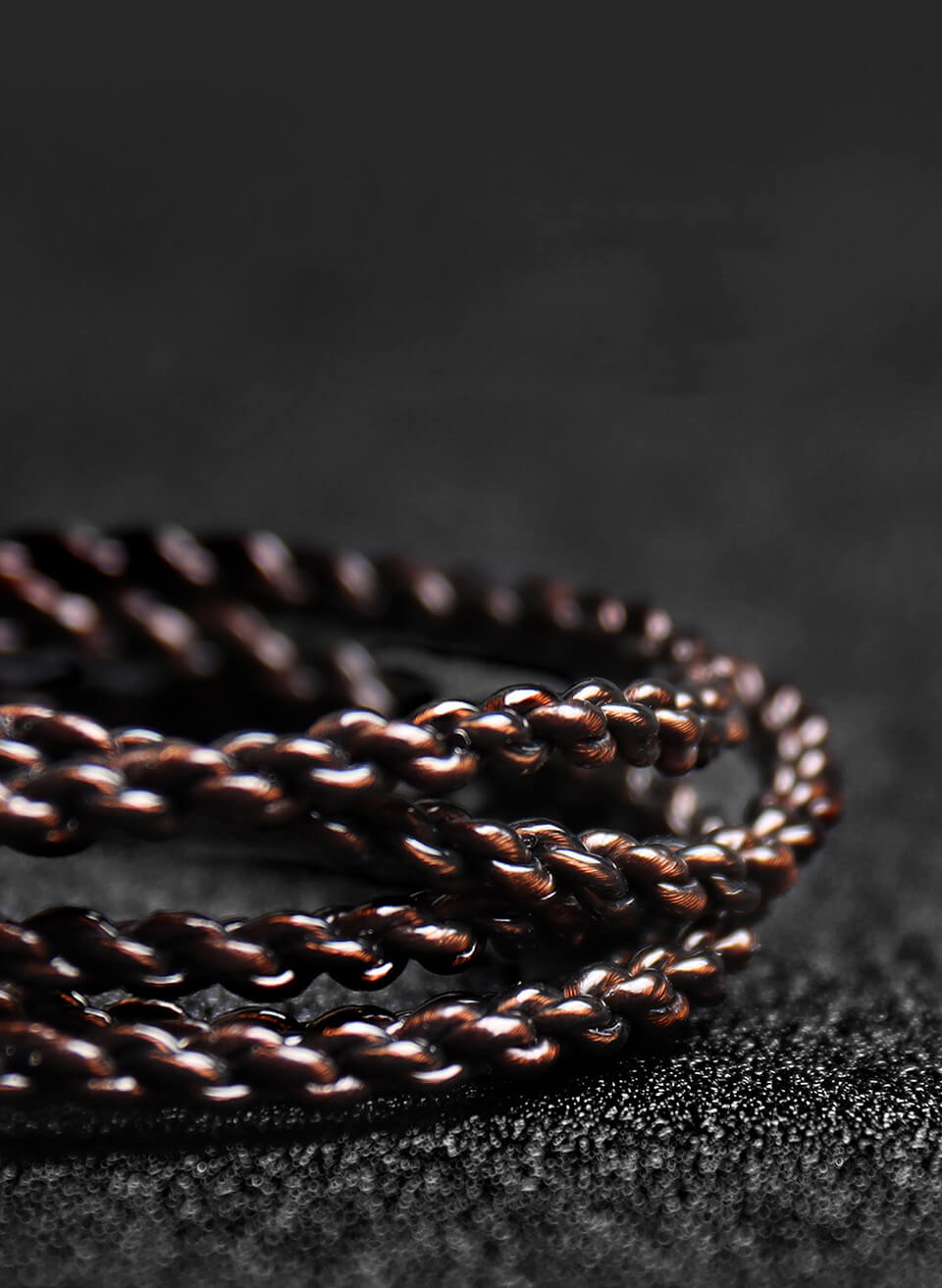 Wide compatible cable

HD Smart Wire Control
The omnidirectional microphone supports HD calling on mobile phones with international standard (American standard) interface formats. High-quality gold-plated 3.5mm connectors are compatible with all audio equipment with 3.5mm connectors.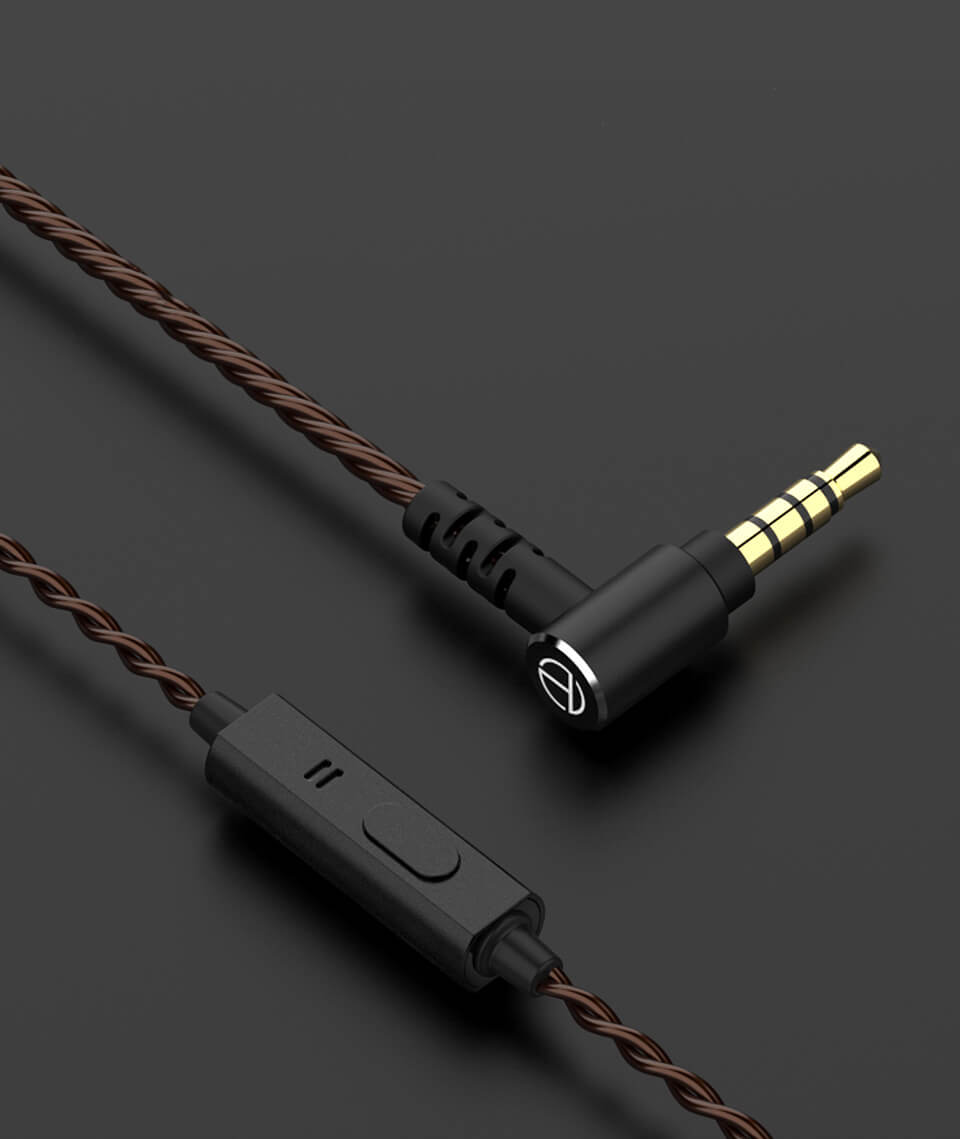 Specifications

College blue / Verdant green
Contents & Packaging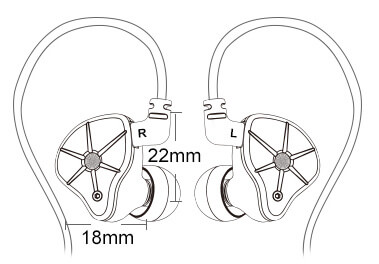 TRN STM Earphone x 1 pair

6N OCC copper cable x 1 piece

Color-coded tuning nozzles x 3 pairs

Silicone ear tips (S,M,L) x 3 pairs
User guide x 1
Actual product specifications may vary, and all features, functionality, and other product specifications are subject to change without notice or obligation.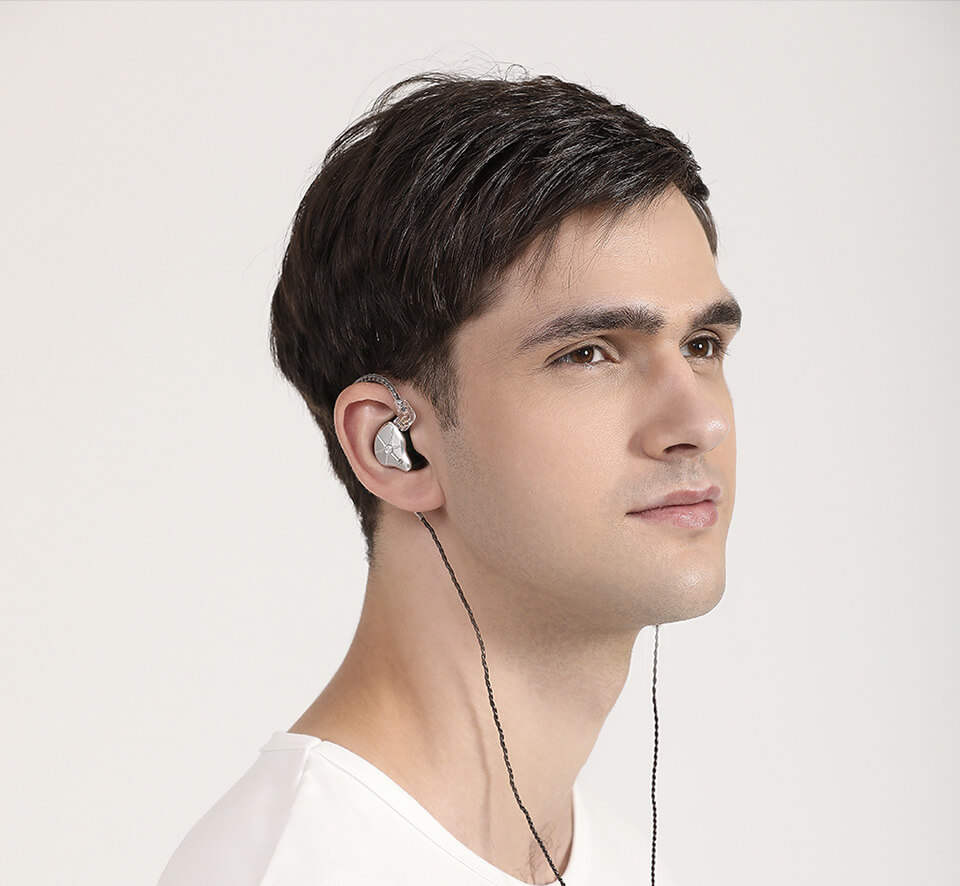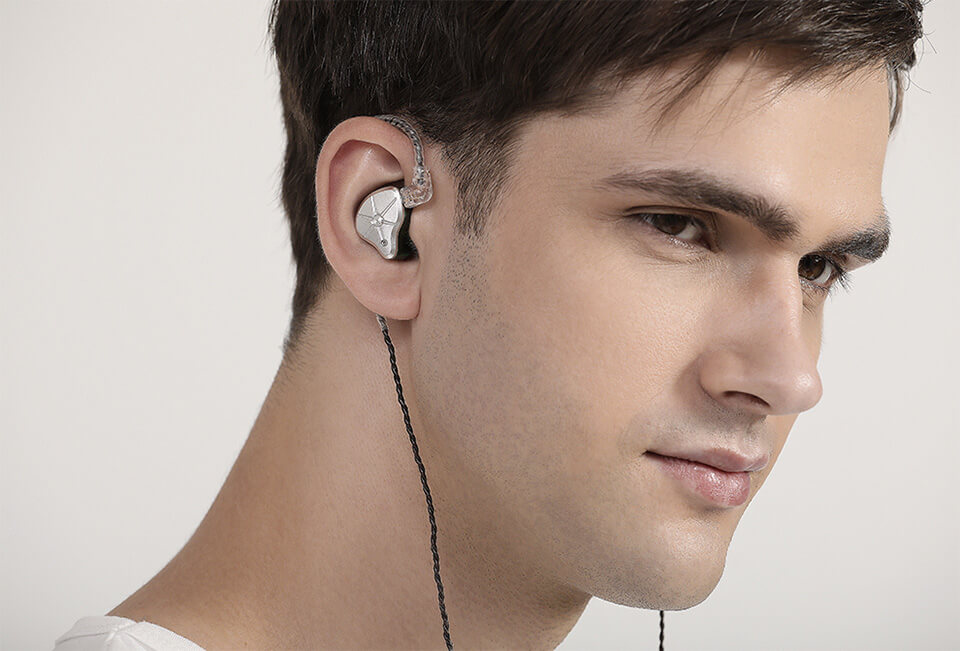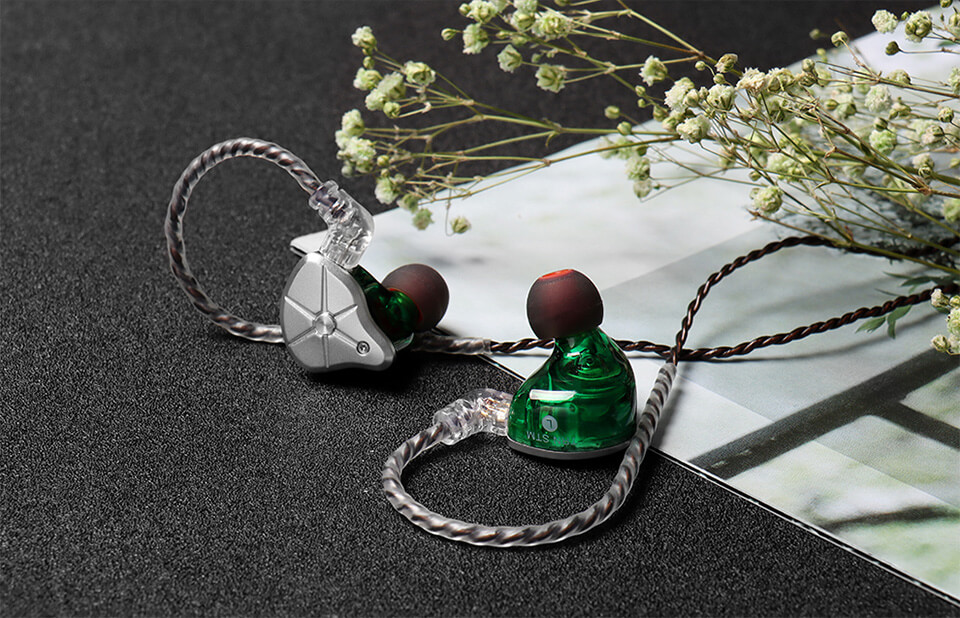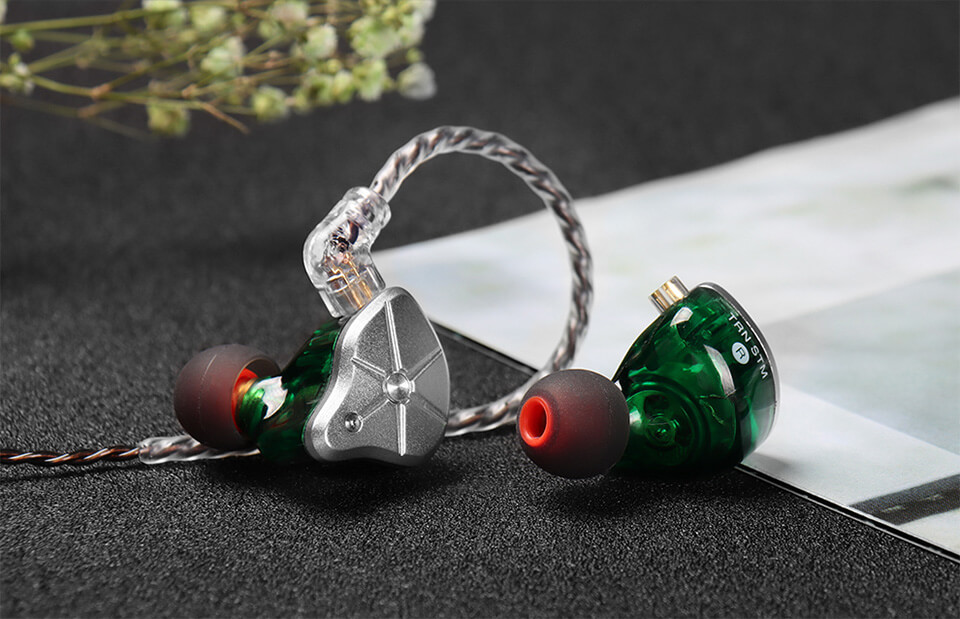 Attaching cable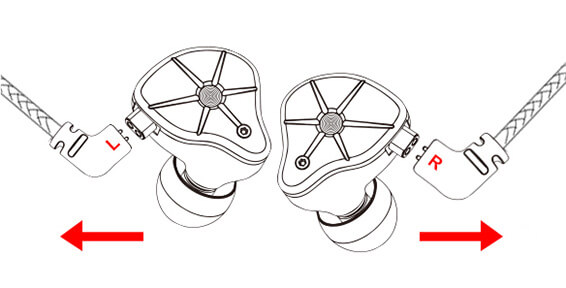 Match left, and right earpieces to the correct channel stated on the cable connectors.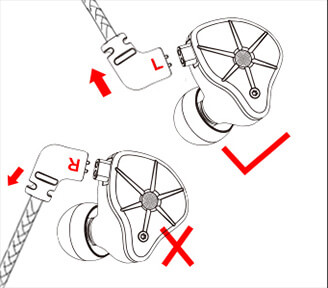 DO NOT connect reverse.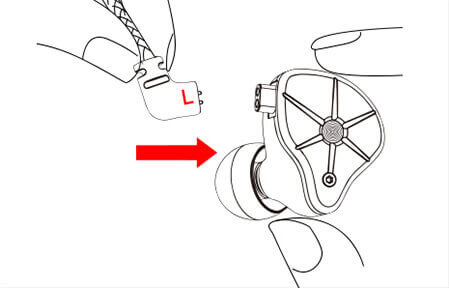 Plug cable connector to the earpiece.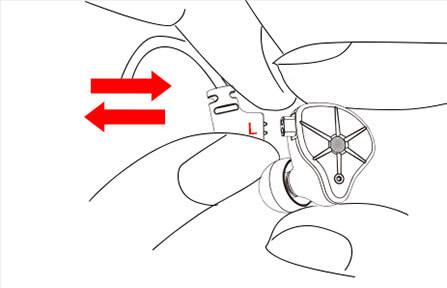 Insert until the earpiece is secure. To remove, grab the earpiece and cable connector, pull straight.
How to properly fit an IEM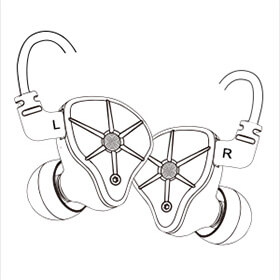 Identify the left and right earpieces.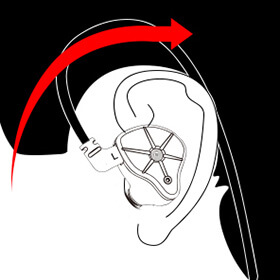 Bring hand overhead and grasp the top of the ear.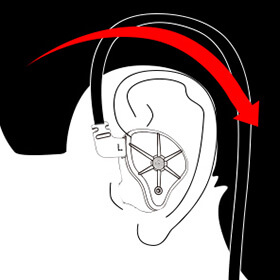 Pull the ear up and out to straighten the ear canal.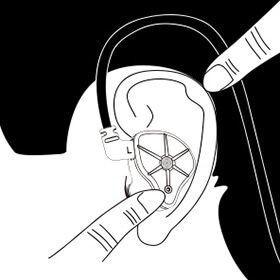 Loop memory wire over-ear and insert earpiece into the ear canal.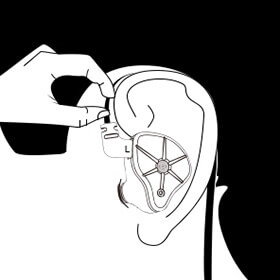 Be sure to slide the ear tip far enough until it seals inside your ear.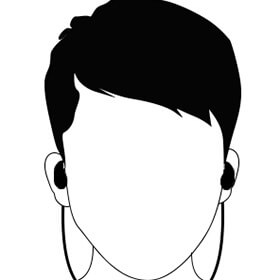 The quality of sound and isolation depends on how well the ear tips seal. If lacking bass, check the tightness of the seal between ear tips and your ears or try other ear tip sizes.