TRN BT3XS
Neck-type Hi-Fi Bluetooth upgrade cable

Bluetooth 5.3 Chip
I
Replaceable design
I
Magnetic charging design
15 hours battery life
I
Hi-Fi grade silver-plated core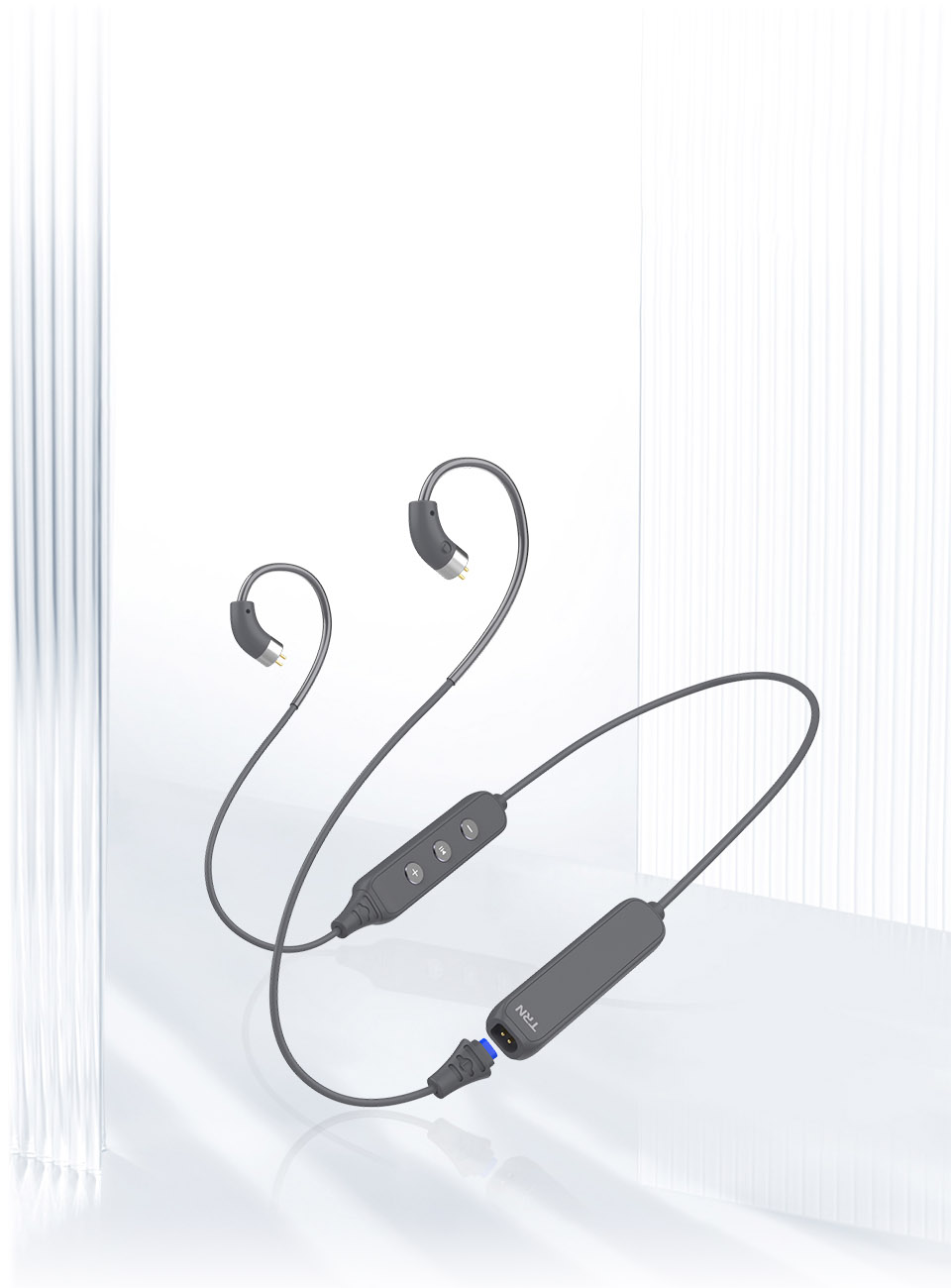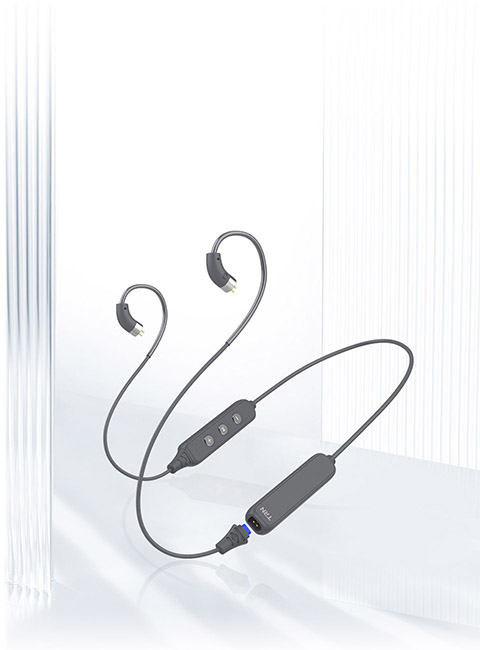 * The product picture is for reference only. The actual product shall prevail.
Bluetooth 5.3 chip for fast, stable, and uninterrupted connection
Featuring a high-quality Bluetooth 5.3 chip, the device can quickly connect upon startup. The transmission speed is faster than the previous 5.1 version, and the energy consumption is lower, significantly improving transmission efficiency.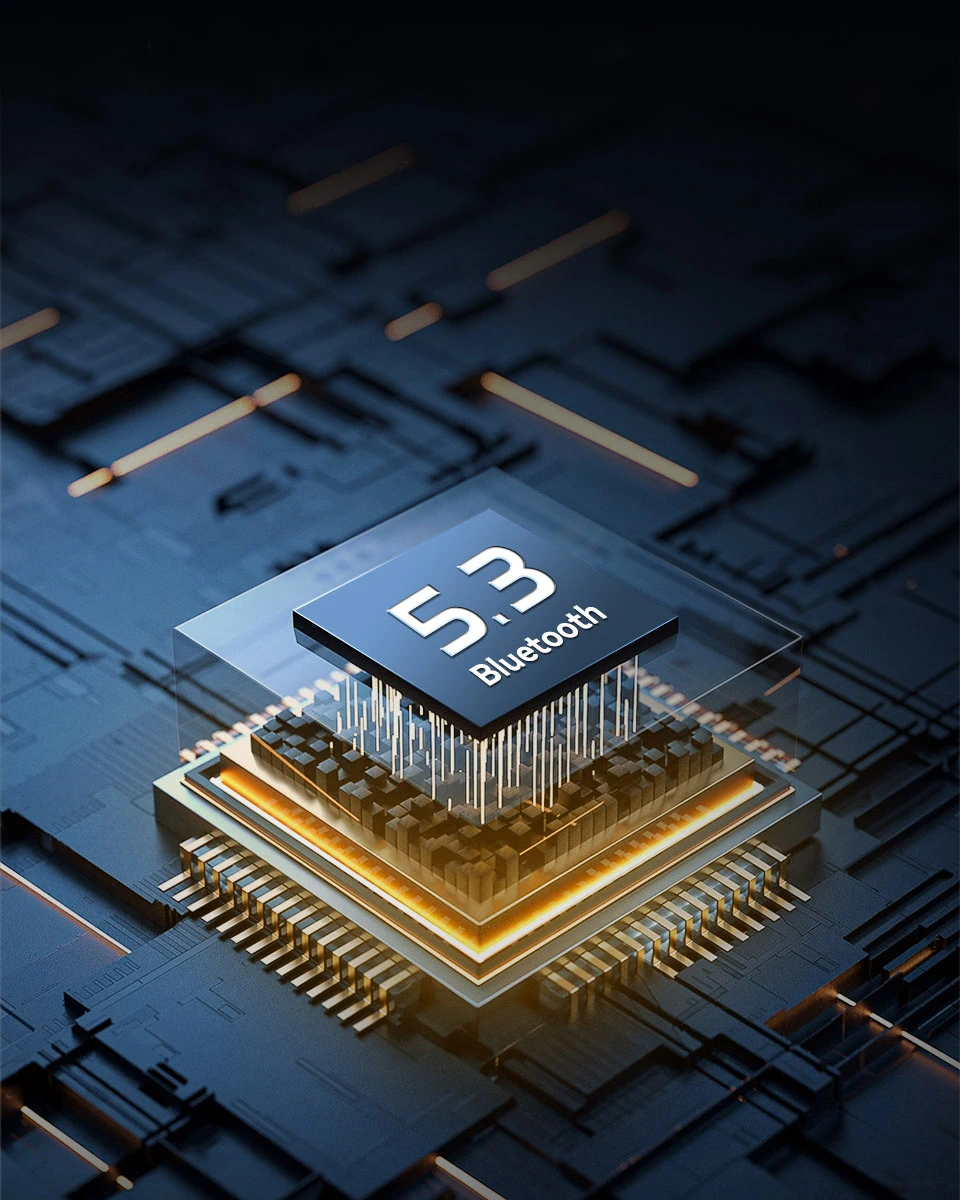 Pluggable Bluetooth upgrade cable
Boost your listening experience with the TRN BT3XS, a neck-type Hi-Fi Bluetooth 5.3 upgrade cable.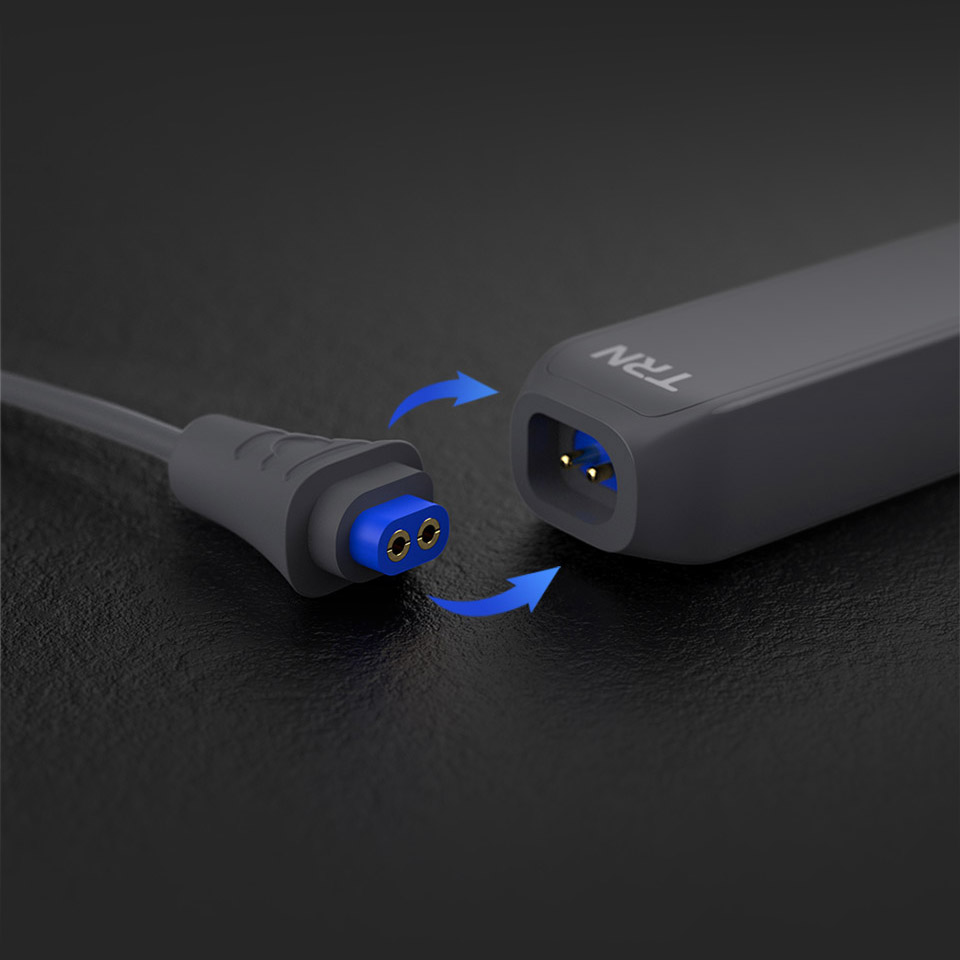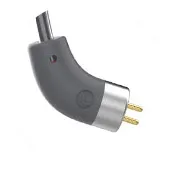 2PIN-S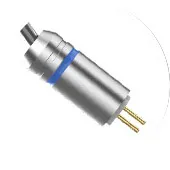 0.75/0.78mm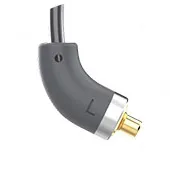 MMCX
* The purchase match only includes one plug. If you need more plugs, you need to purchase them separately.
Within reach
More convenient magnetic charging design
With the TRN BT3XS, your music is always within reach. Its innovative magnetic charging design, coupled with a powerful 100mAh battery capacity, delivers up to 15 hours of continuous talk time and an impressive 180 hours on standby.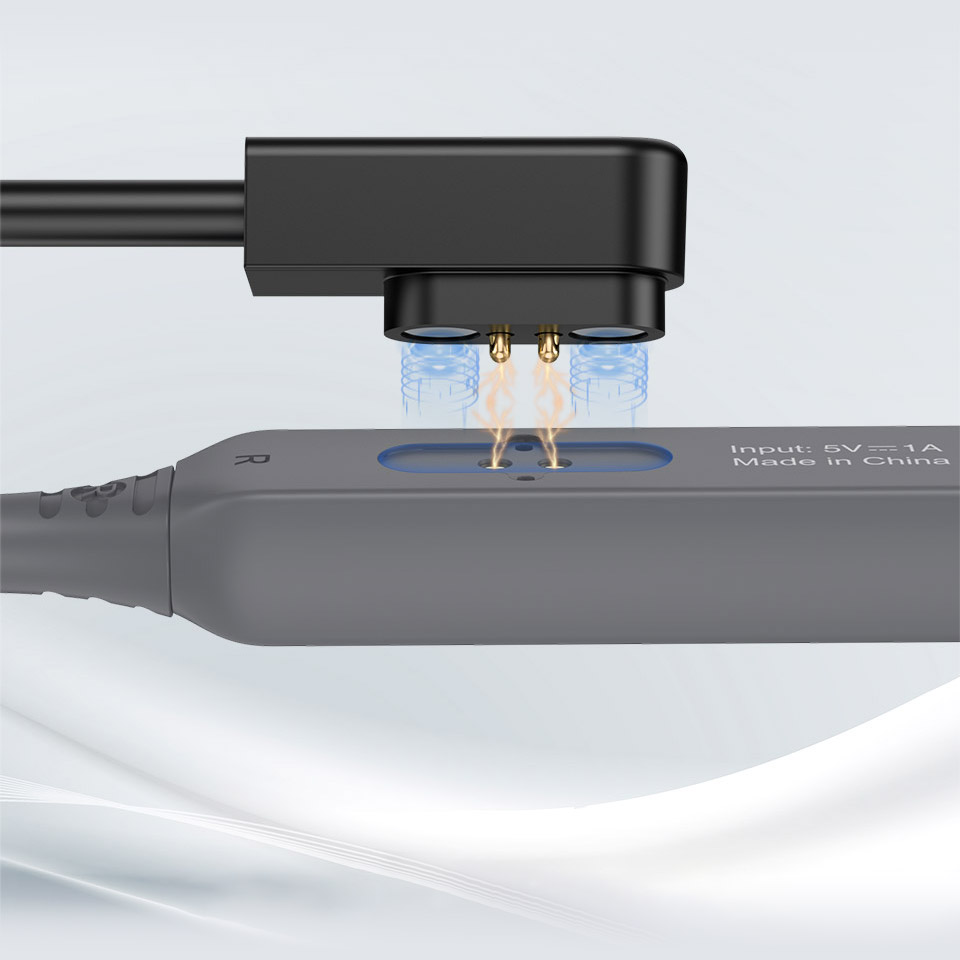 Wear around the on-ear design
Just for a more comfortable wearing feeling
Enjoy a superior listening experience with the TRN BT3XS. Its neck-type, on-ear design is meticulously crafted for comfort, allowing you to immerse yourself in your favorite tunes or conversations for extended periods without discomfort.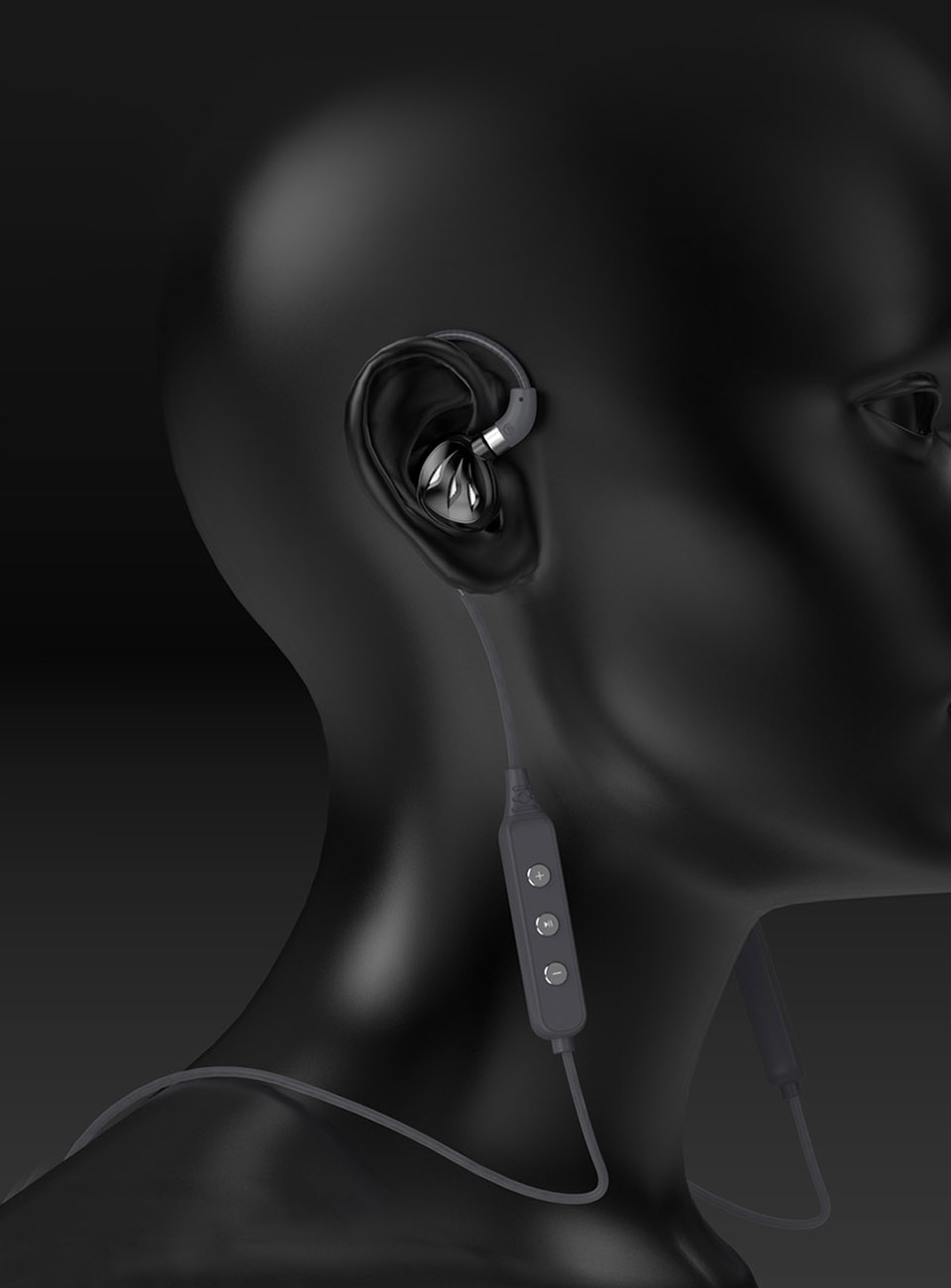 Aluminum alloy buttons
Intelligent control
Navigate your audio experience effortlessly with the TRN BT3XS's intelligent control features. Crafted with durable aluminum alloy buttons, this upgrade cable allows seamless operation for a refined listening experience.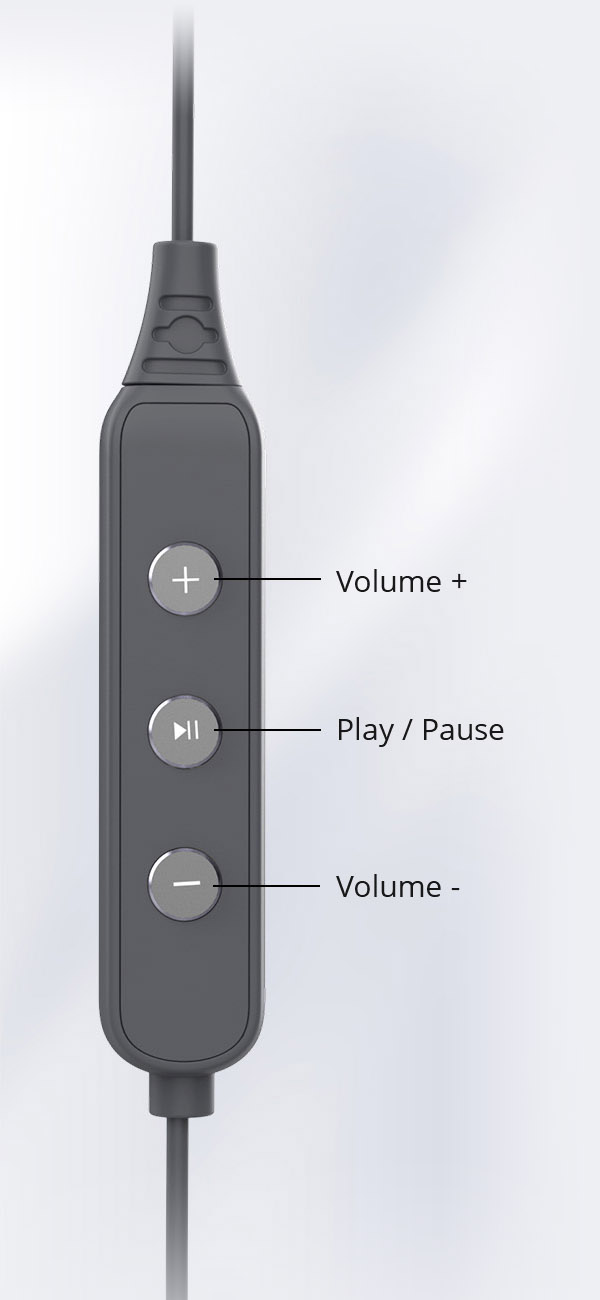 Earphones on/off
Press the power button for 3s
Press the power button for 6s

Volume control
Click the volume up/down button

Play/Pause
Short press the power button

Music previous/next
Press the volume up button
Press the volume down button

Answer/hang up a call
Short press the power button
IPX6 waterproof level
No fears of rain and sweat
Experience worry-free listening with the TRN BT3XS. Designed with an IPX6 waterproof level, it is resilient against rain and sweat, making it an ideal companion for outdoor activities and workout sessions.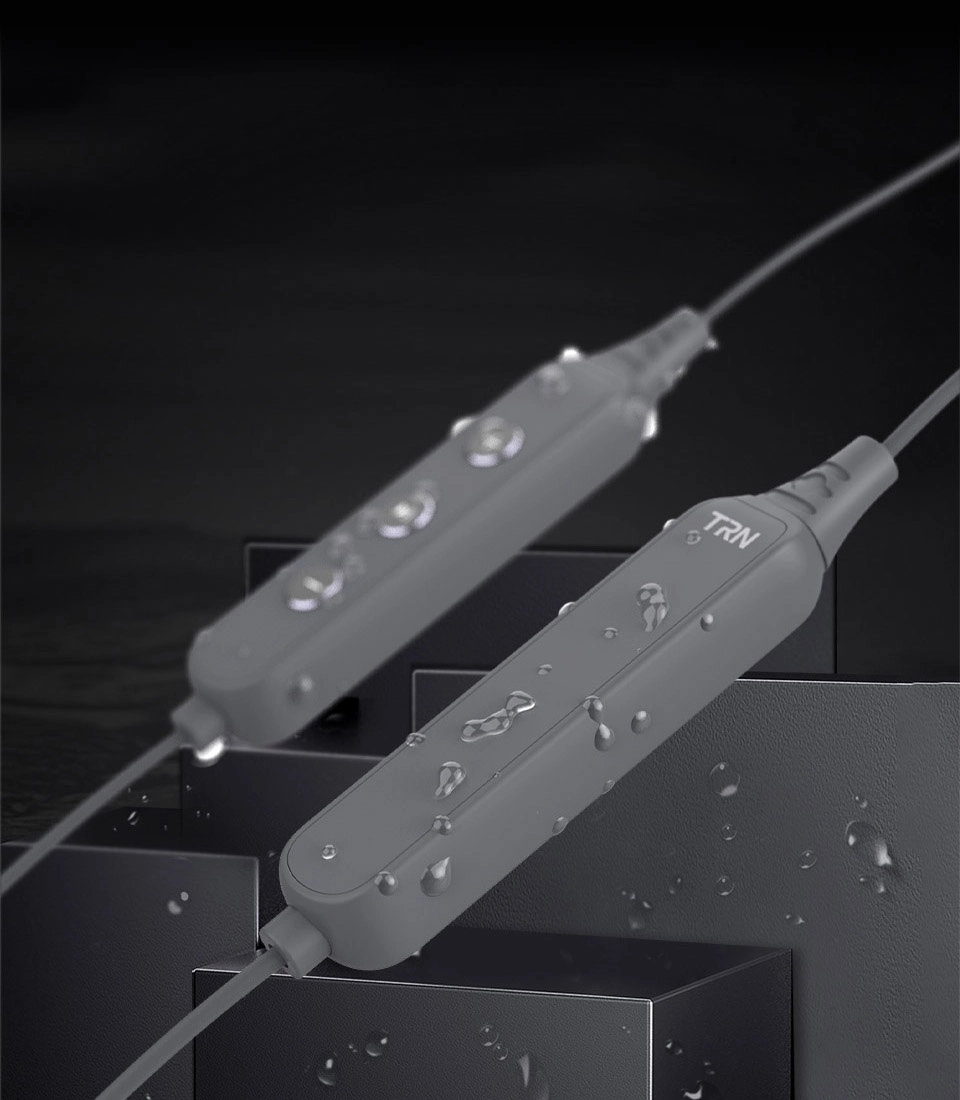 Let the music always accompany
Enjoy beautiful music anytime and anywhere
With the TRN BT3XS, your favorite music is always at your side. Whether you enjoy downtime, push through an intense workout, or embark on your next travel adventure, this neck-type Hi-Fi Bluetooth upgrade cable ensures an immersive audio experience anytime, anywhere.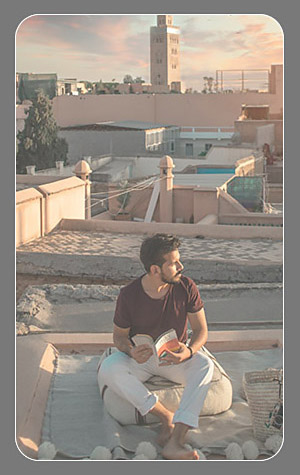 Free time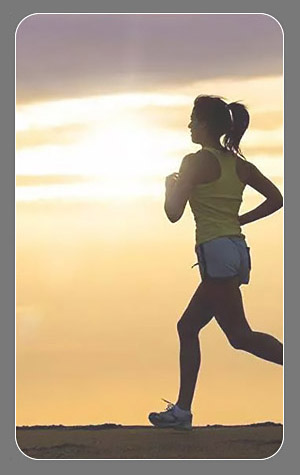 Sports moment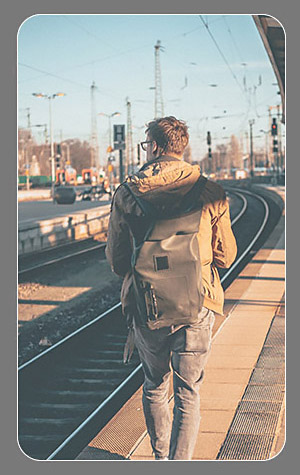 Travels
Specifications
Actual product specifications may vary, and all features, functionality, and other specifications are subject to change without notice or obligation.
Contents & Packaging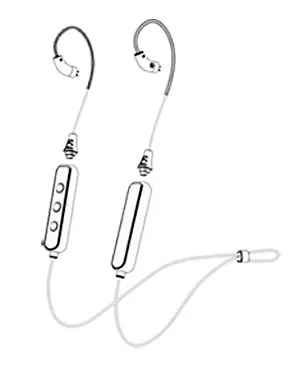 Swappable connectors x1 pair
Bluetooth upgrade cable module x1

Magnetic charging cable x1

Instructions manual x1
Replacement instructions:

The letter "R" of the male and female ends must be in the same direction, and they should be inserted in parallel after being aligned.
Description of the magnetic charging port: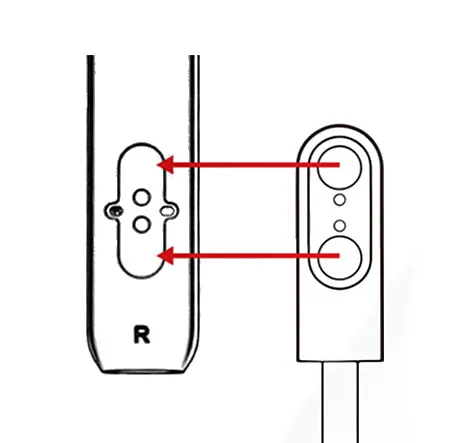 According to the direction shown in the figure, the magnetic charging port can be charged by magnetic suction. After charging, the LED indicator turns red.
TRN BT3XS 0.75mm
TRN BT3XS 0.78mm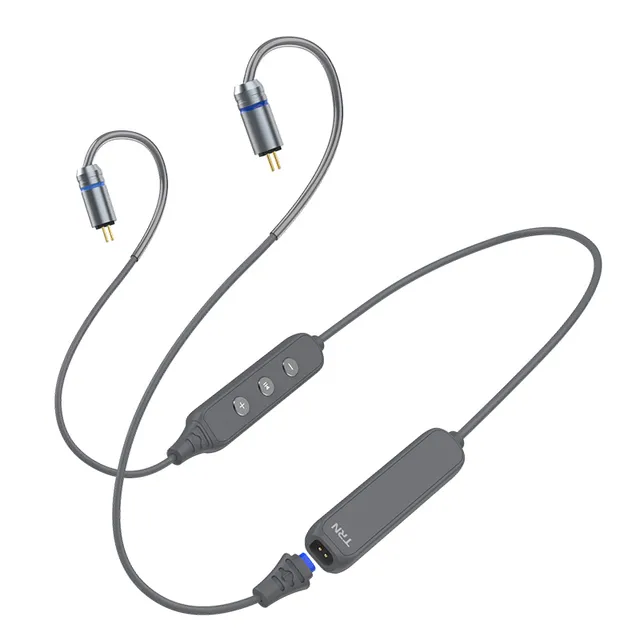 TRN BT3XS 2PIN (QDC)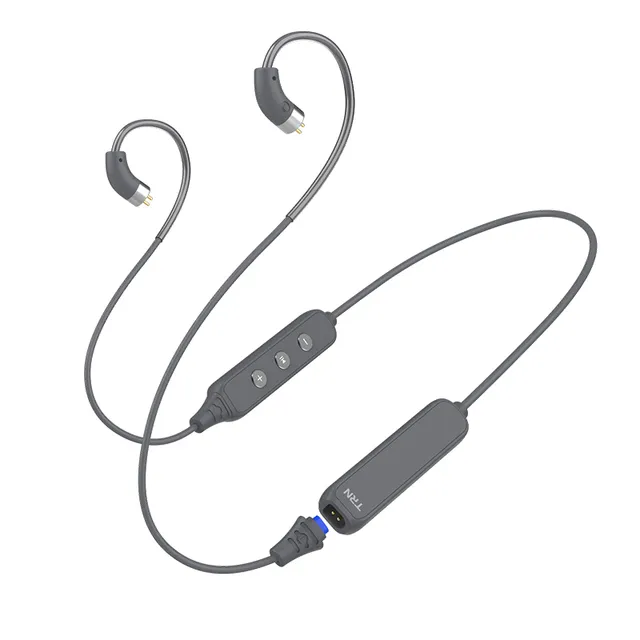 TRN BT3XS MMCX