TRN MT3
Single Dynamic in-ear Hi-Fi earphones

Titanium-coated 10mm Composite Cavity Dynamic driver
Zinc alloy cavity design
4-core silver-plated wire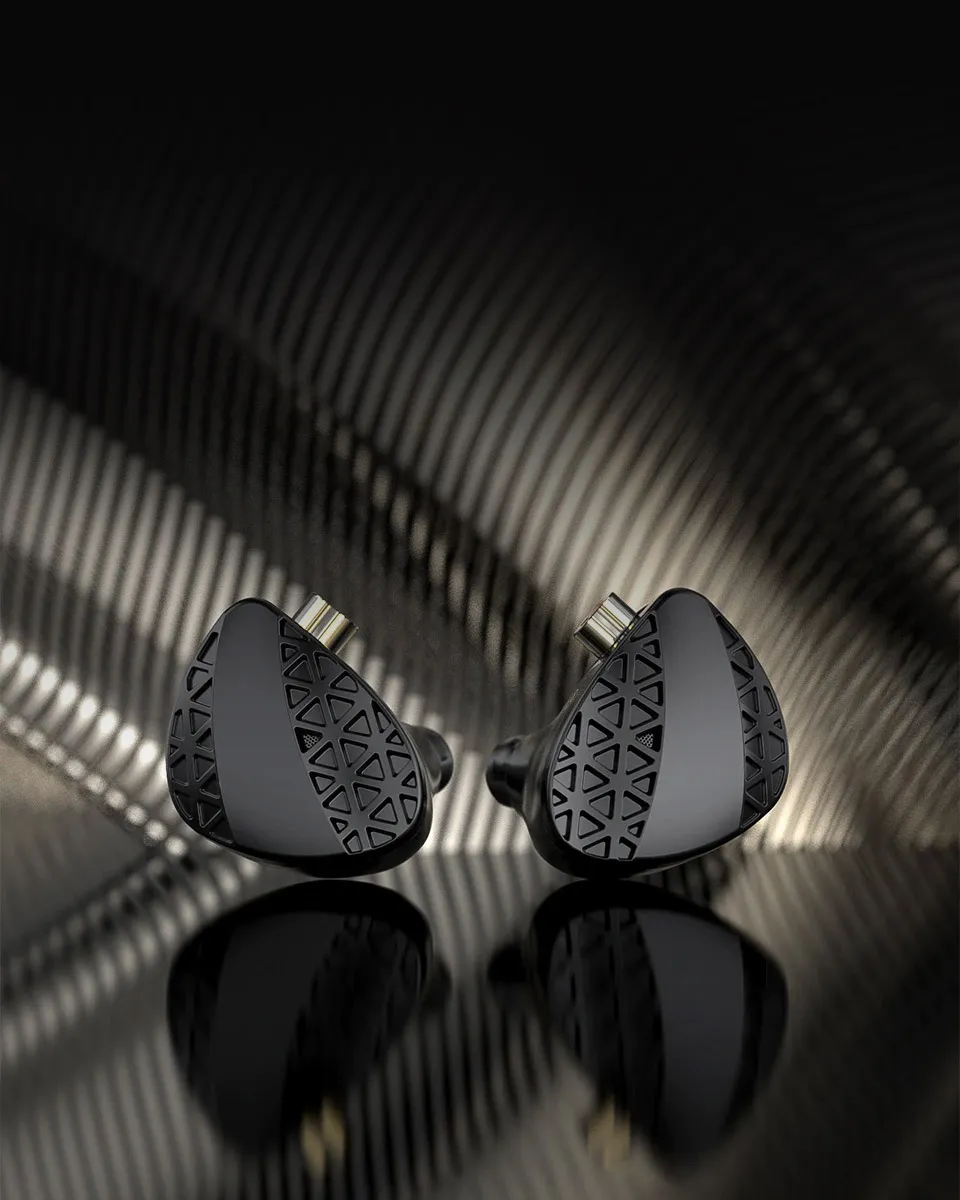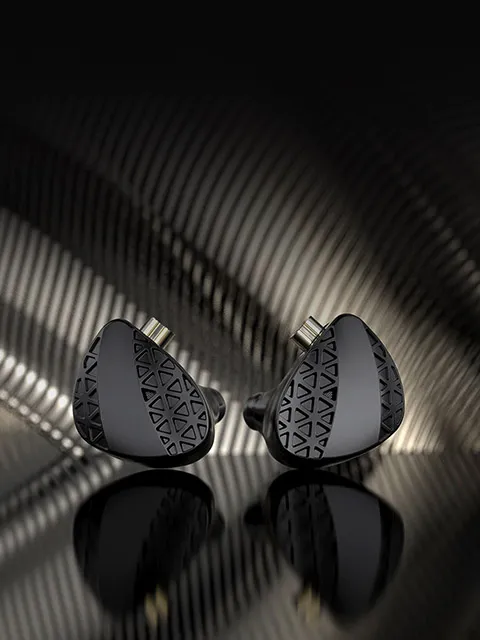 *Please note. Photos for illustration purposes only. Actual product may vary in appearance or specification
TRN MT3
The new experience of moving coil series

The combination of modern aesthetics and geometry

TRN MT3 follows TRN's fine workmanship and solid materials, using zinc alloy materials as an earphone cavity. The polygonal lines are cleverly combined with the earphone cavity and bring a unique sense of geometry.
Titanium-coated Composite Cavity Dynamic driver

10mm titanium-plated diaphragm with a higher Young's modulus than its predecessor significantly increased diaphragm rigidity while maintaining excellent damping. It provides better treble extension and detail.
2
Titanium plated diaphragm
3
Copper-clad aluminum voice coil
5
Dual-chamber unit design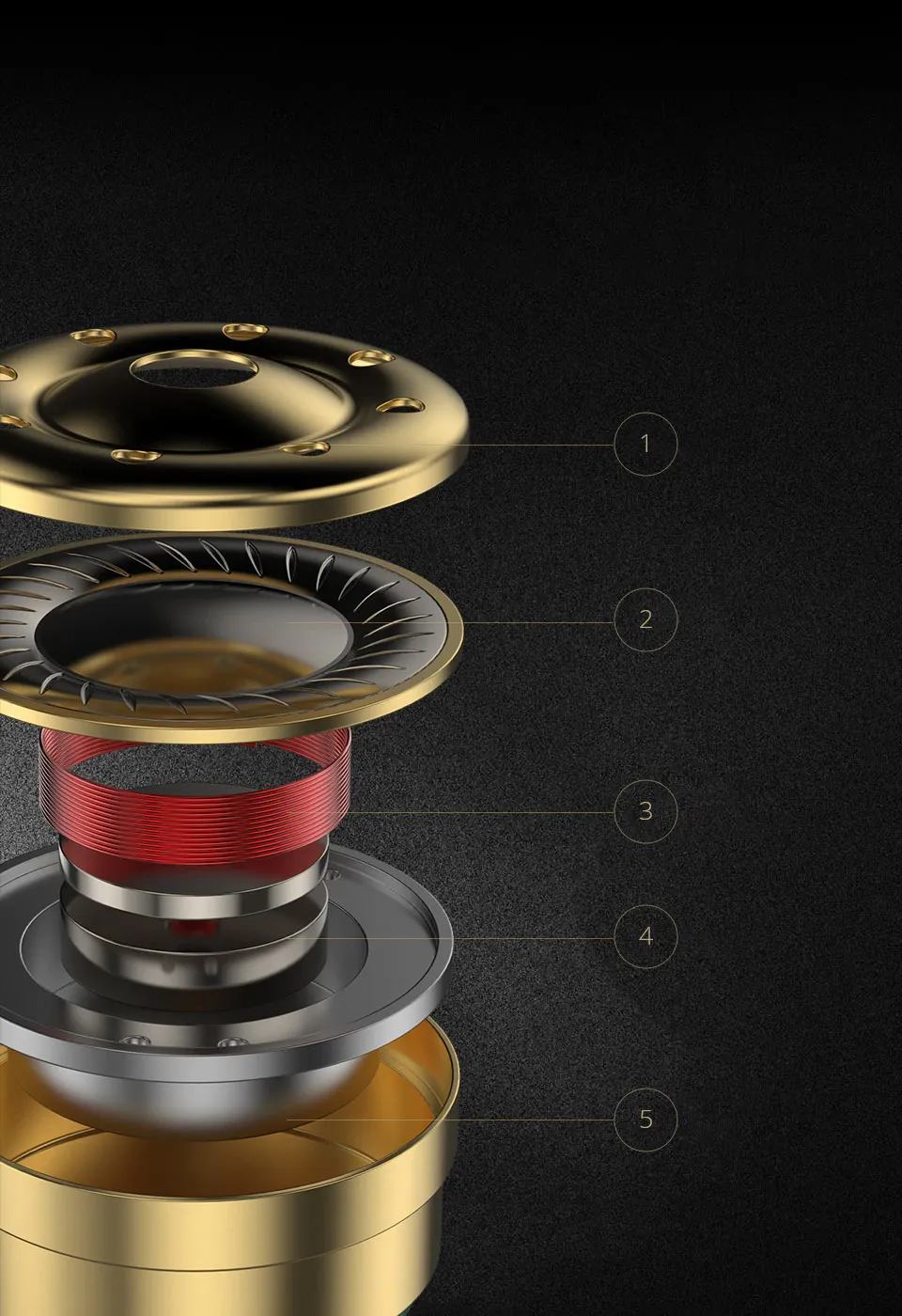 Intense atmosphere

Dual-chamber moving coil design
TRN MT3 breaks through the conventional structure of the traditional dynamic unit, only containing a single cavity. The dynamic unit is specially designed with a double cavity structure and an exclusive resonant cavity configuration. That makes the diaphragm travel smoothly, and the low-frequency energy is naturally rich.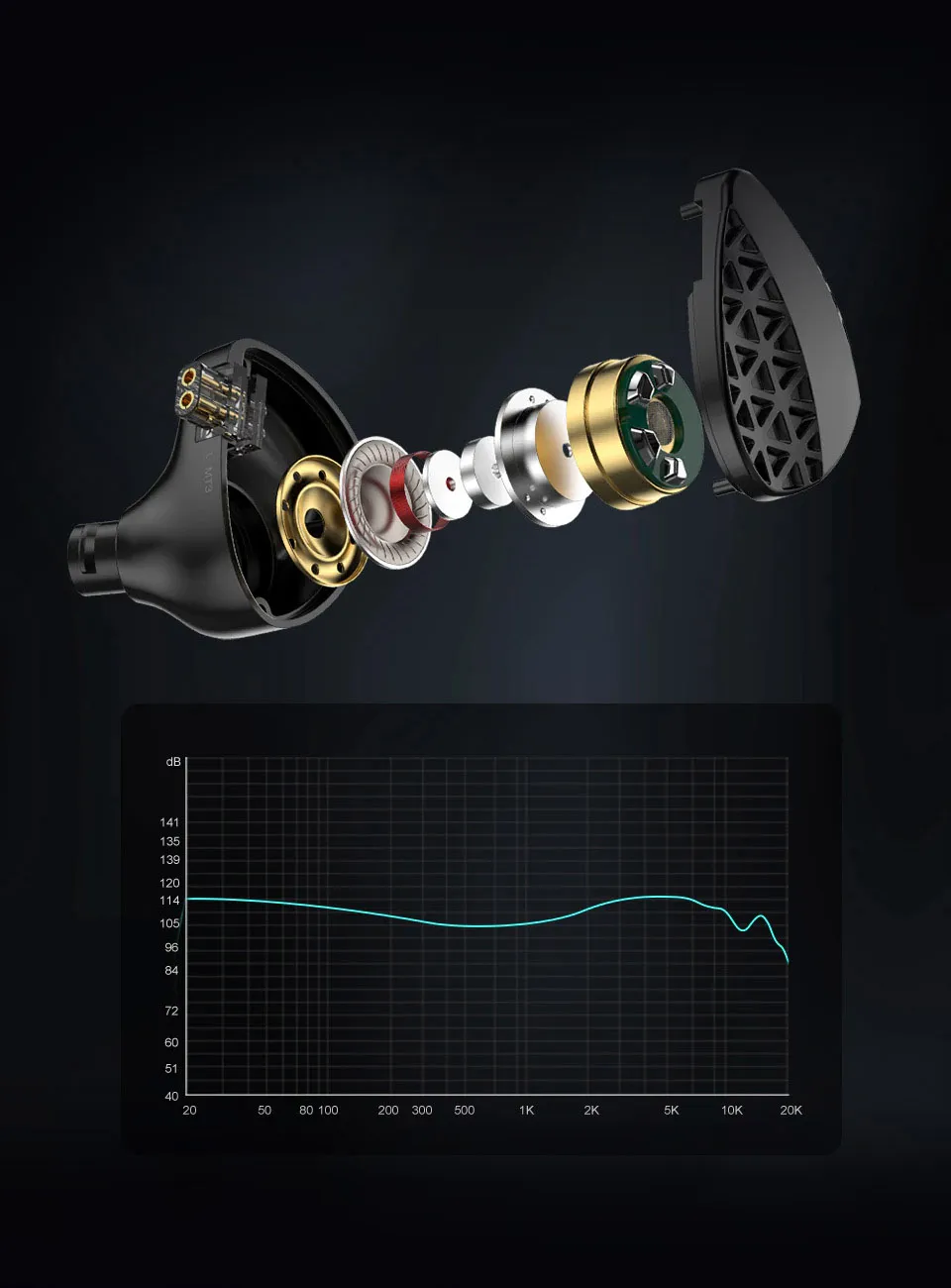 The above data are derived from TRN acoustic laboratory tests, and actual use may vary slightly.
TRN New Silicone Ear-Tips

T Ear-Tips, the grand debut
We have equipped the TRN MT3 with the new TRN silicone ear tips for the first time. T ear-tips suppress bad resonance through the unique diffusion structure design, significantly reducing high-frequency distortion. That makes the tone more natural. Special umbrella cap material fundamentally solves the problem of ear swelling caused by wearing an earphone. New T ear-tips bring a better wearing experience.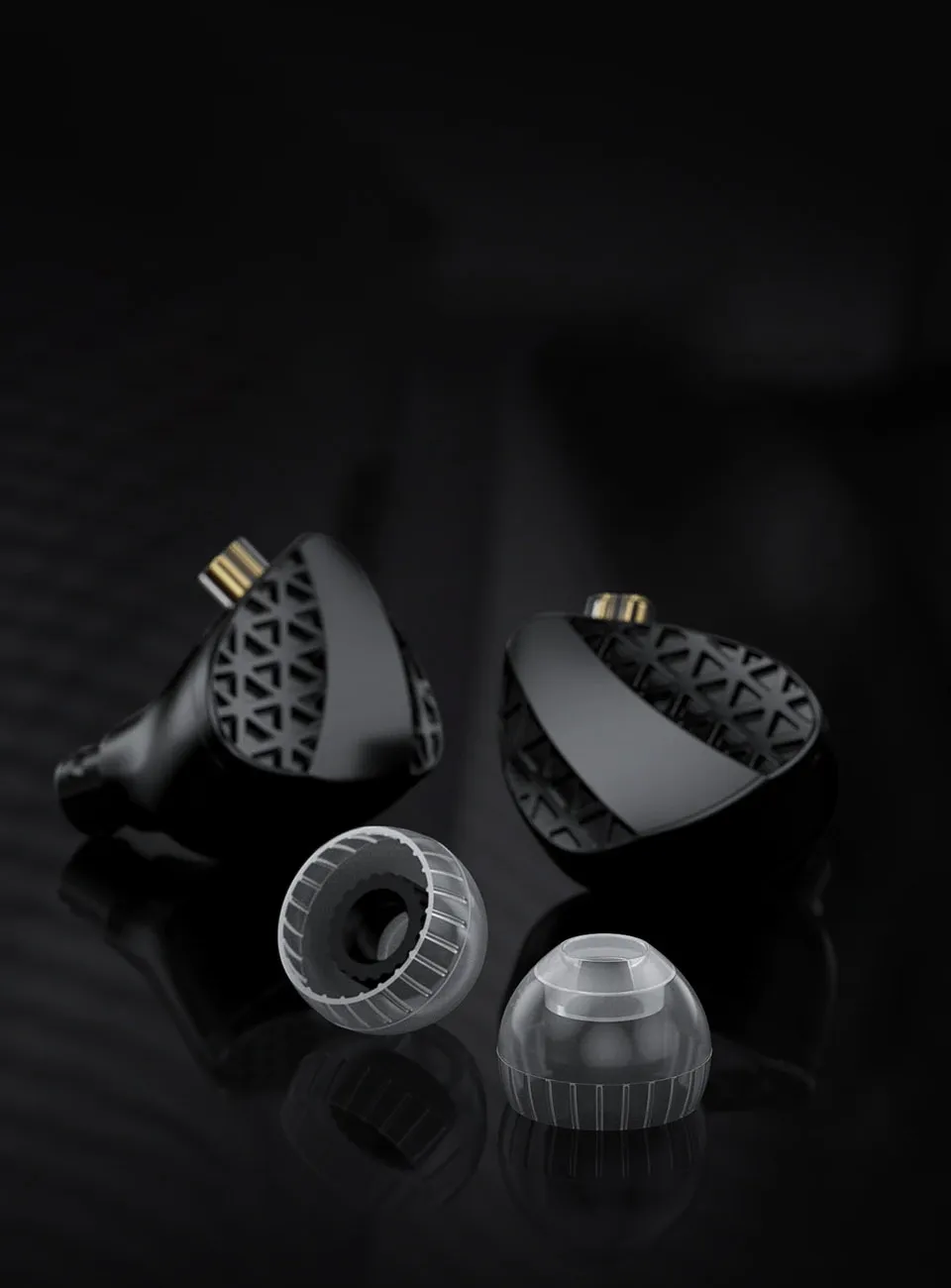 * Standard Medium (M) size 1 pair. Other sizes are to be purchased separately.
Comfortable wearing experience

A full day of comfort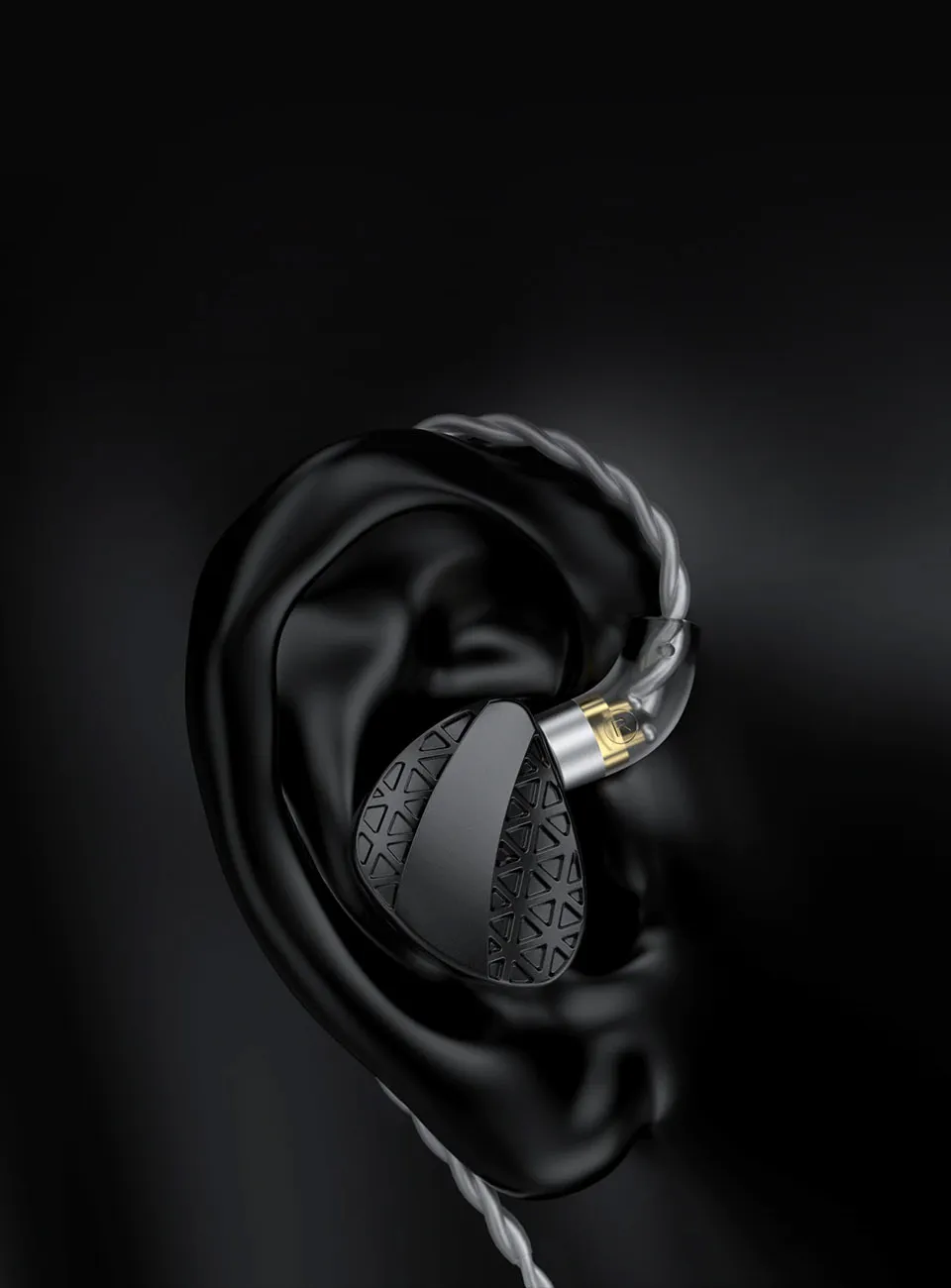 With audiophile-grade 4-core silver plated cable

TRN MT3 comes with audiophile-grade 4-core silver plated cable - that delivers fine, full-bodied, and rounded sound with full resolution. High fidelity, with fine acoustic reproduction. High fidelity, with fine acoustic reproduction.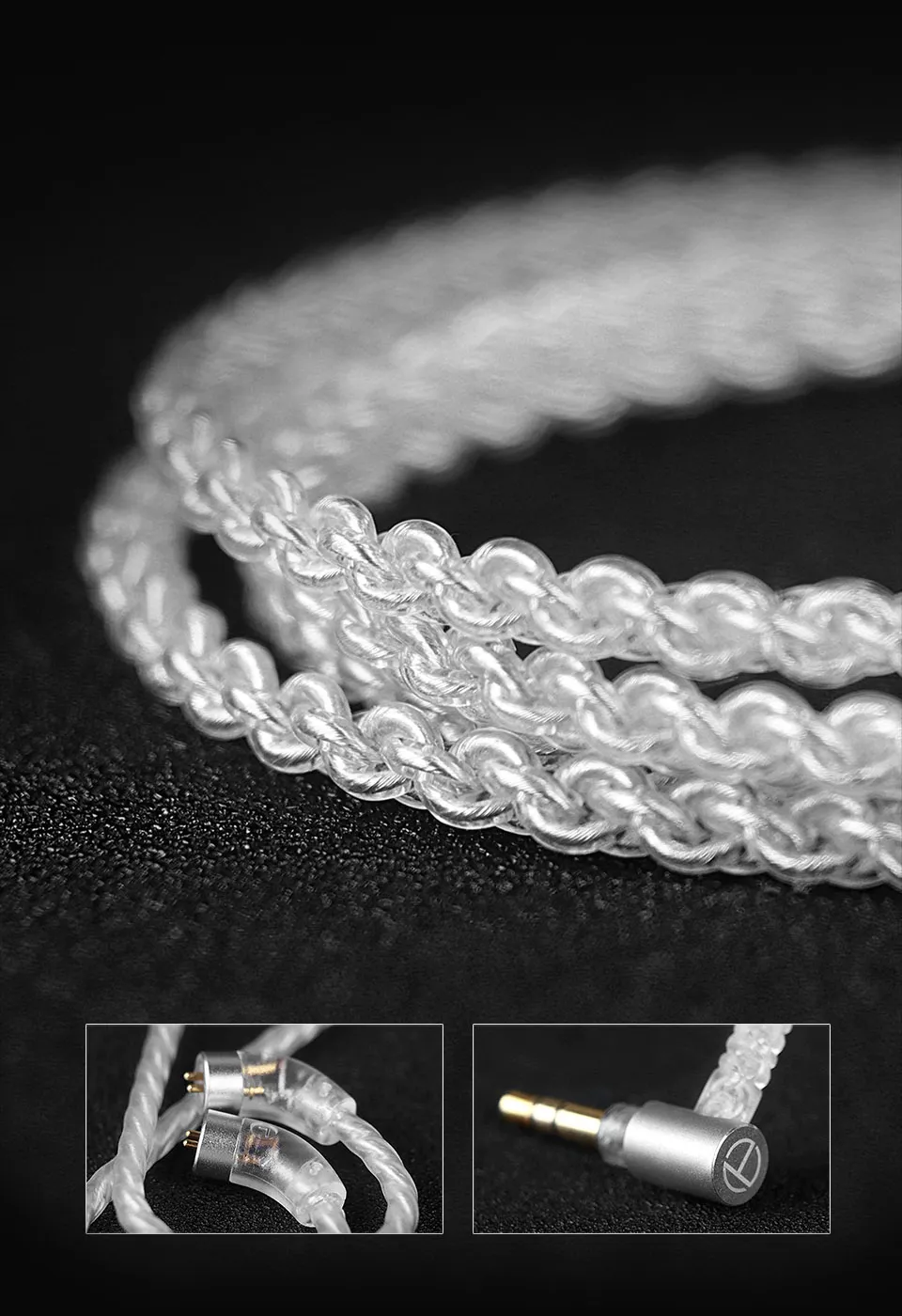 Mobile Direct Push

Listen to music anytime, anywhere
The TRN MT3 can play music directly from the front of your phone so that you can have great professional-grade sound on your phone too. Enjoy good music anytime, without the hassle of a heavy professional player.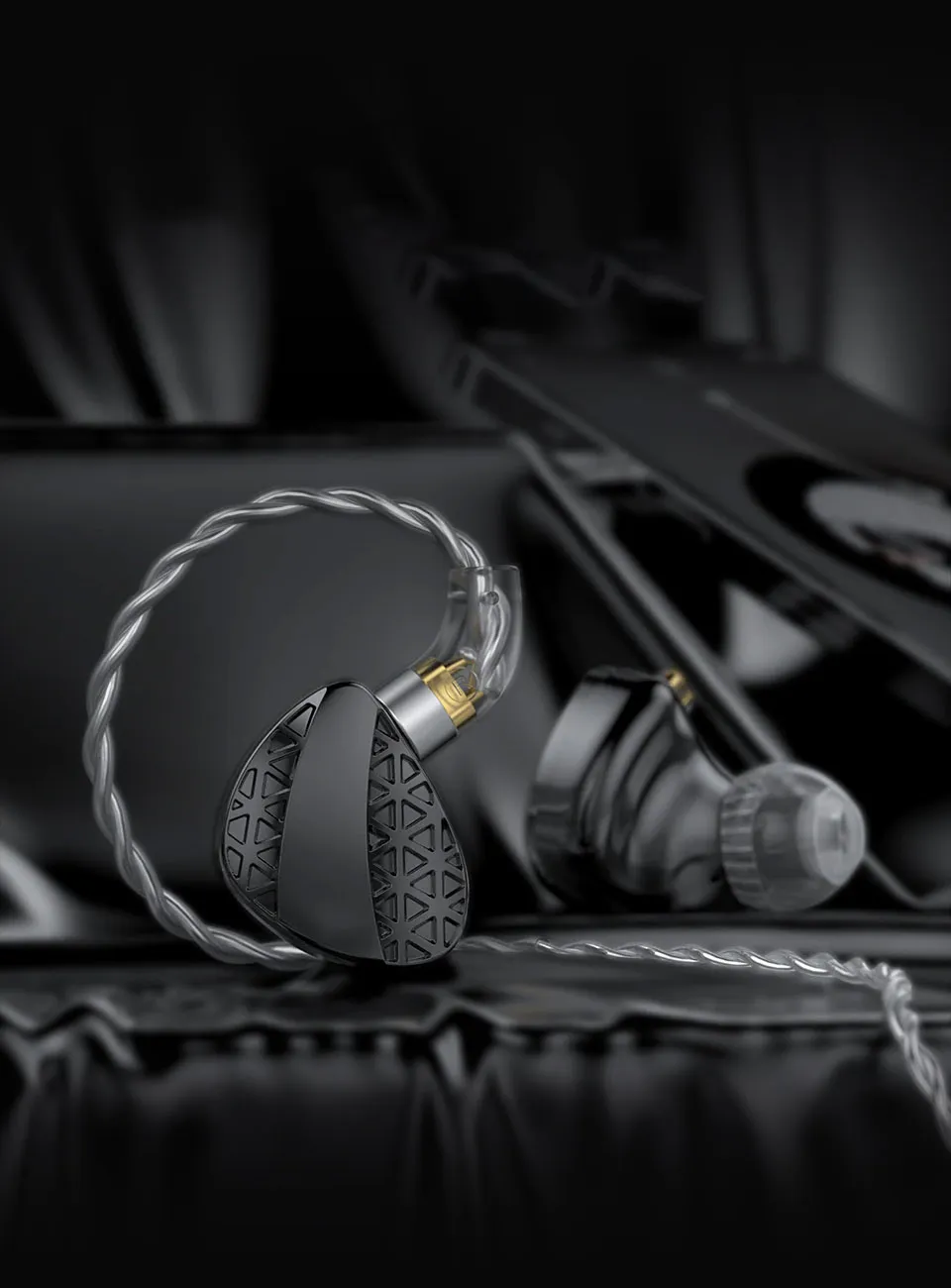 Accessories worth experimenting with

The package includes a 4-core silver-plate cable and 7 different ear tips:
T-set *1 (M)
Balanced ear tips 3 pairs (SML)
Bass ear tips 3 pairs (SML)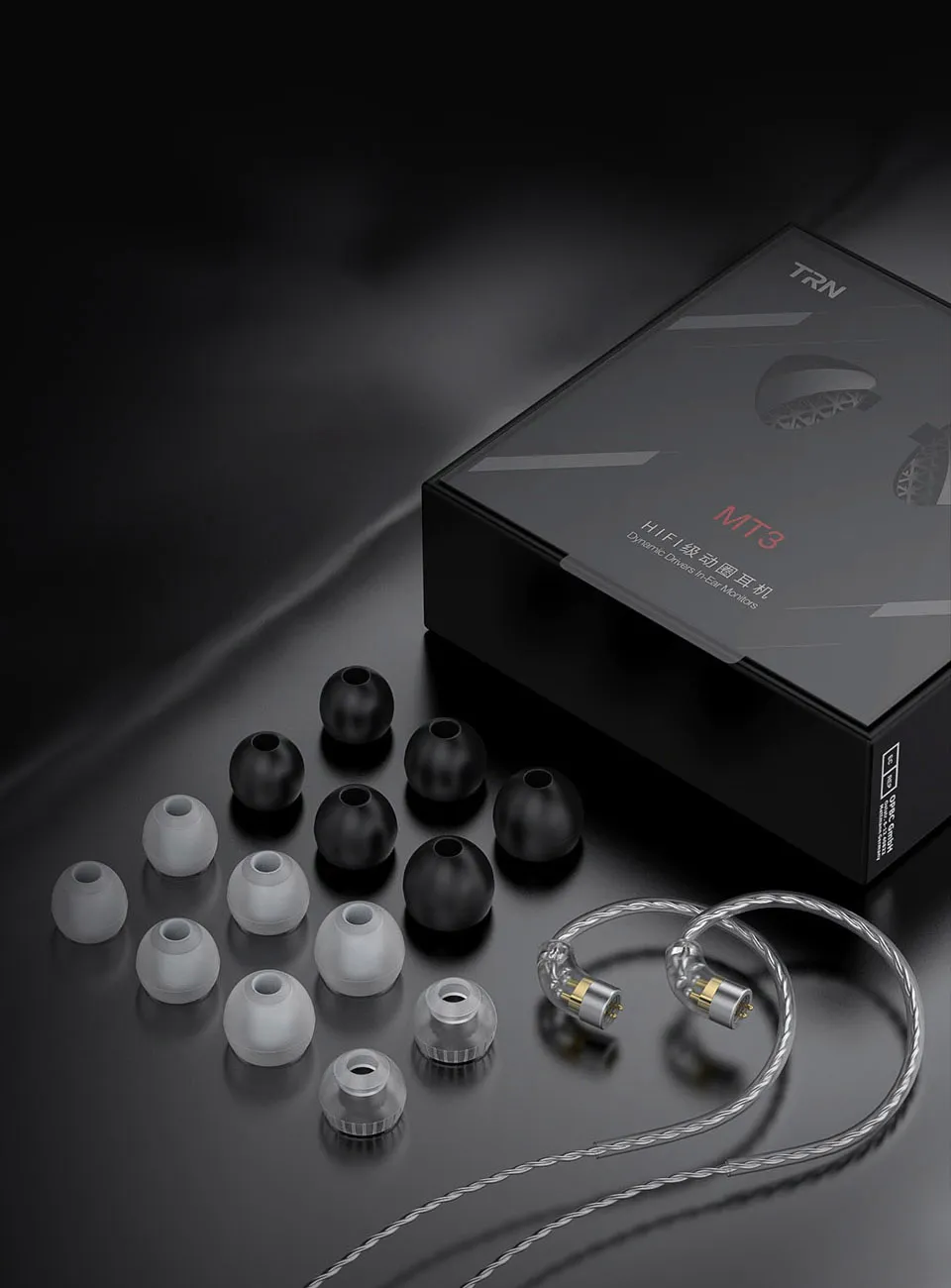 Specifications

17.6g+10g (earphone + cable)
Actual product specifications may vary, and all features, functionality, and other specifications are subject to change without notice or obligation.
TRN MT3
With mic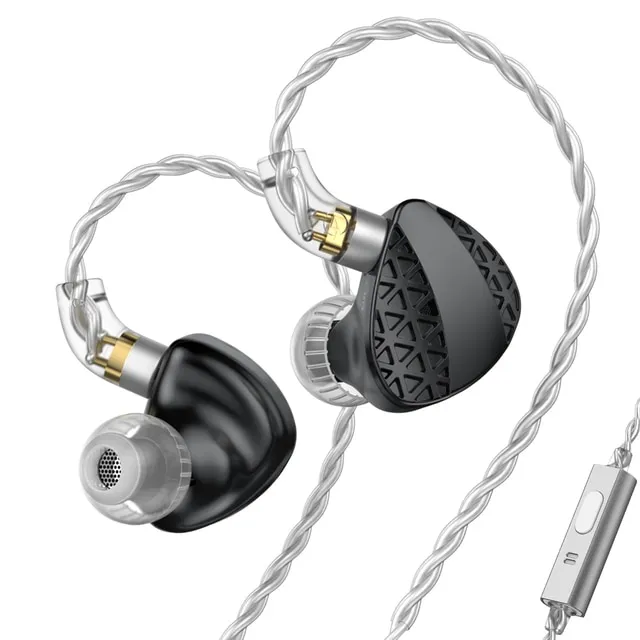 TRN MT3
No mic