TRN TA3
2DD+1BA Hybrid Knowles Balanced Armature In-Ear Monitor

Knowles balanced armature
10mm beryllium-coated dual-magnet dynamic driver
6mm titanium-coated dynamic driver
Aluminum alloy & resin housing
4-core cable with silver-plated copper and oxygen-free braided copper cable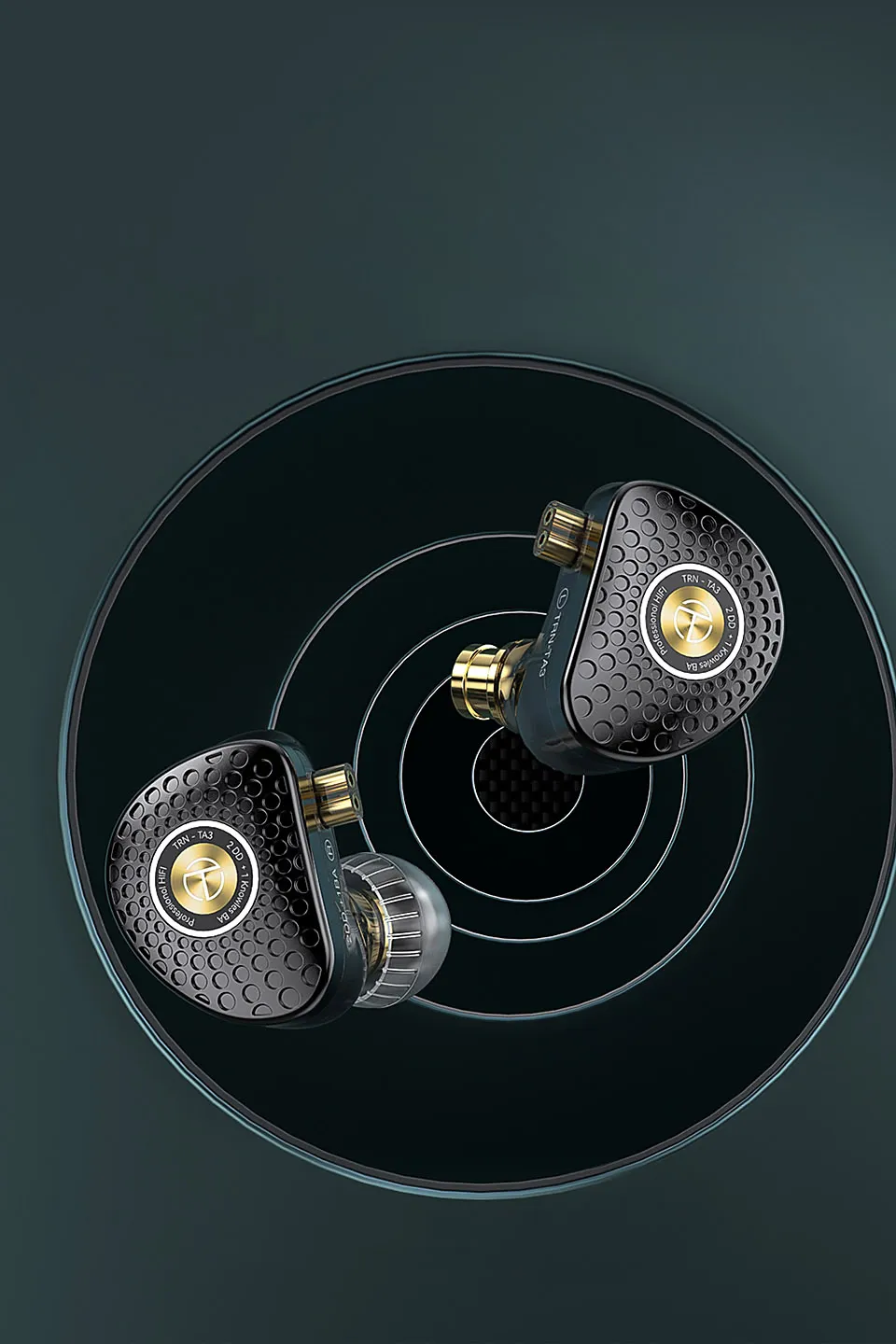 * Photos for illustration purposes only.
The actual product may vary in appearance or specification.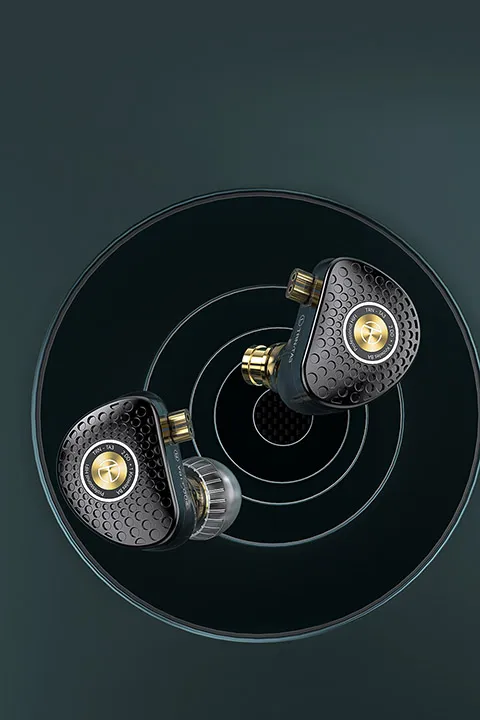 A union between rigidity and flexibility results in a fantastic sound performance
TRN's first dual dynamic driver equipped with Knowles balanced armature. Our acoustics engineers tuned the TRN TA3 following the characteristics of both dynamic drivers and balanced armature so that these two types of drivers complement each other. The two dynamic drivers' ultra-wide frequency response and the balance armature's excellent resolution are brought together to create exhilarating music experiences.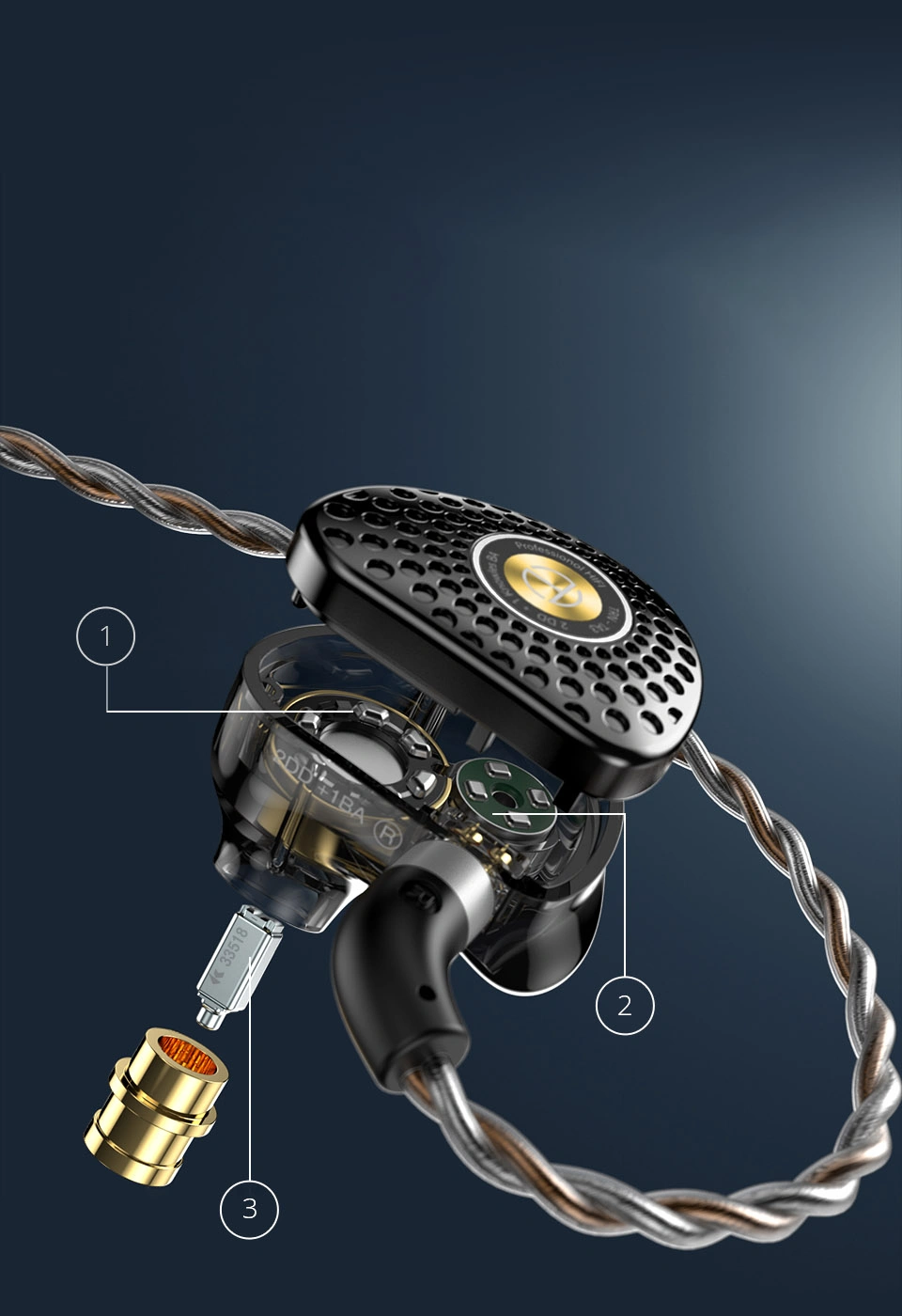 1
10mm beryllium-coated dual-magnetic driver
2
6mm titanium-coated dynamic driver
3
Imported Knowles 33518 balanced armature driver
Dual dynamic drivers + Knowles balanced armature 3-way hybrid configuration
TRN TA3 has a 10mm beryllium-coated dual-magnetic dynamic driver responsible for low frequency, a 6mm titanium-coated dynamic driver for midrange and upper-midrange frequency, and an imported Knowles 33518 balanced armature for treble. Complimented by an advanced, custom-tuned frequency crossover network, TRN TA3 can achieve deep, punchy bass, clear vocals, and exceptional resolution without harshness.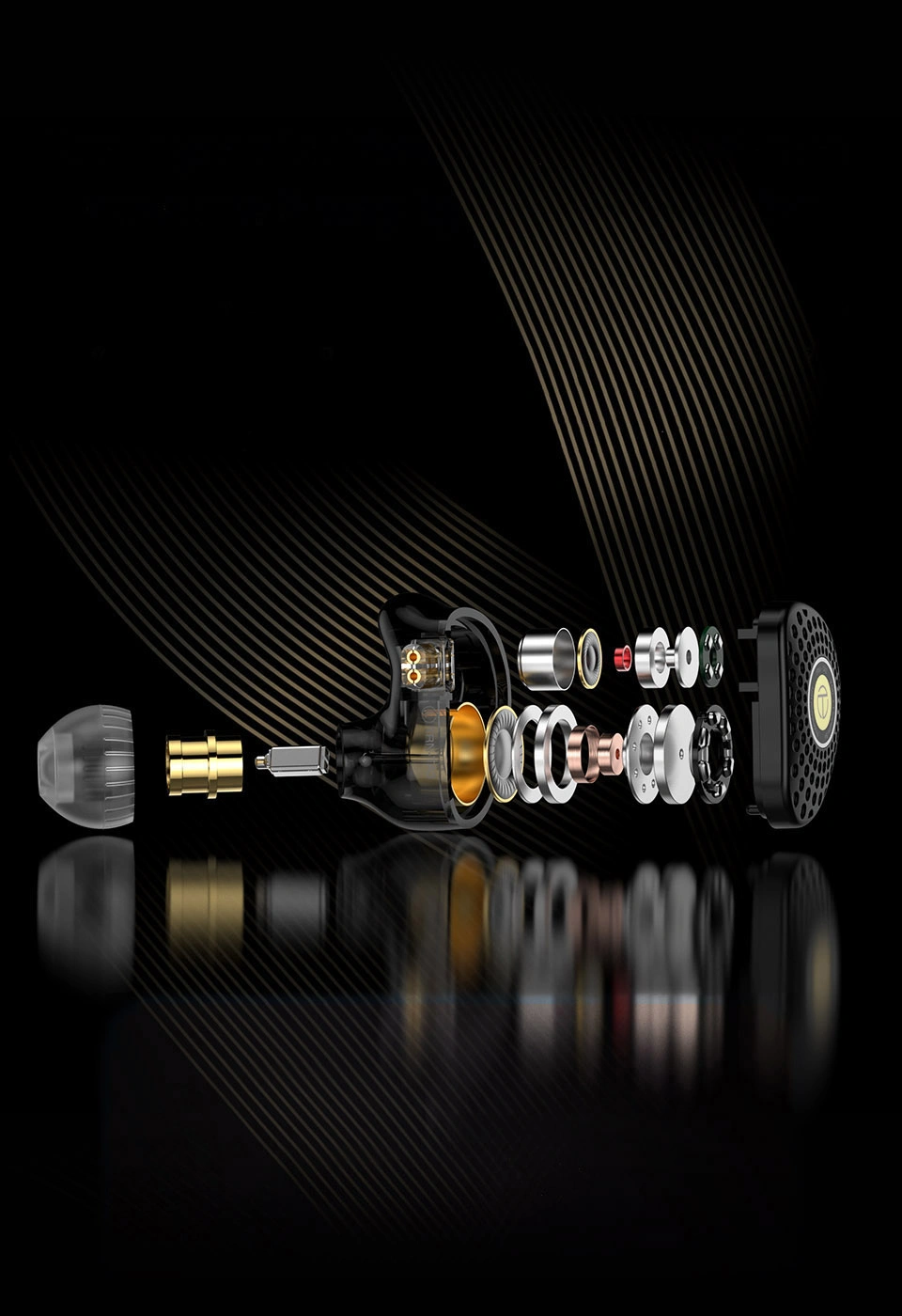 Combining Zinc alloy and resin to create an elegant aesthetic appearance
The Zinc alloy faceplate utilizes five-axis CNC machining to ensure the high-precision operation and better surface finishing. The ergonomics housing is cast with imported semi-transparent resin. Together, they give an exquisite and luxurious sonic presentation.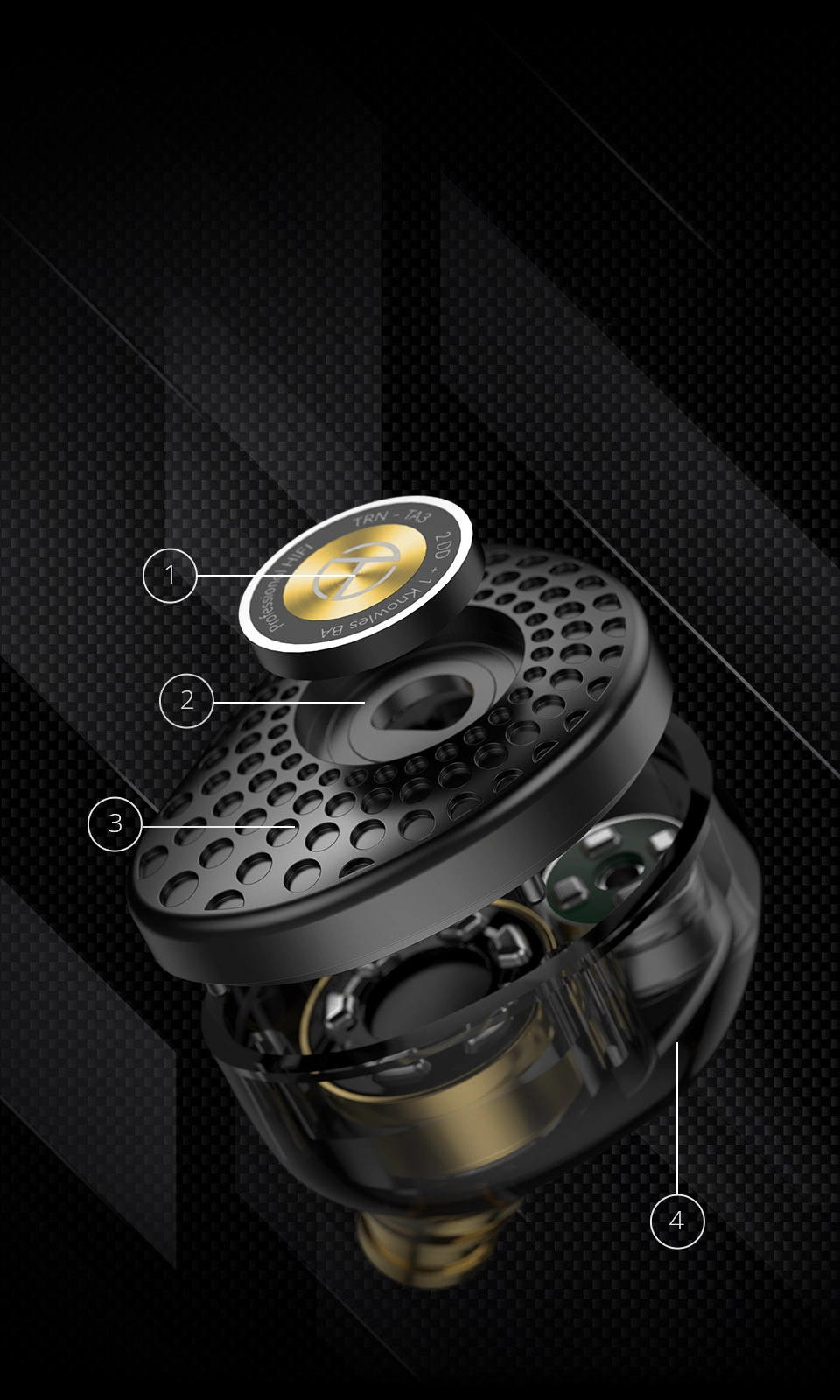 Electronic + Passive dampener sound tuning methodology truly restores the high-fidelity sound
TRN TA3 adopts conventional electronic crossover and passive sound dampeners to accurately and evenly distribute the bass, midrange, and treble regions. Implementing dual dynamic drivers and a balanced armature helps achieve coherency throughout the frequency spectrum.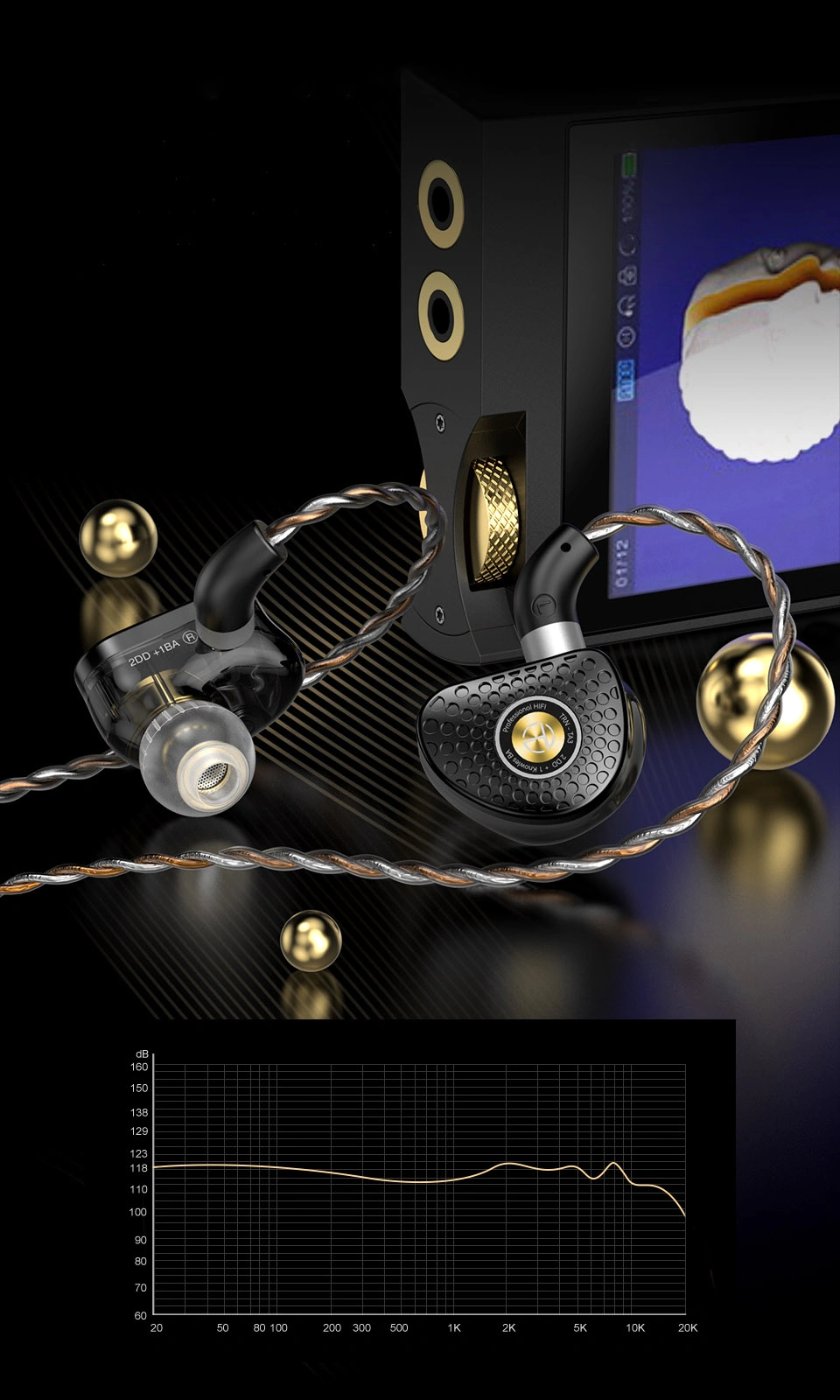 *The above data is from TRN Acoustic Laboratory. Actual use may be slightly different.
Wires
TRN TA3 adopts 4-core silver-plated copper wounded and an oxygen-free copper braided cable. Such configuration has the advantages of both silver-plated copper and oxygen-free copper. It effectively gives fullness to the sound. Resolution is greatly enhanced, extracting fine details with unsurpassed clarity. Swappable connectors with 3.5mm/ 2.5mm / 4.4mm gold-plated audio jacks.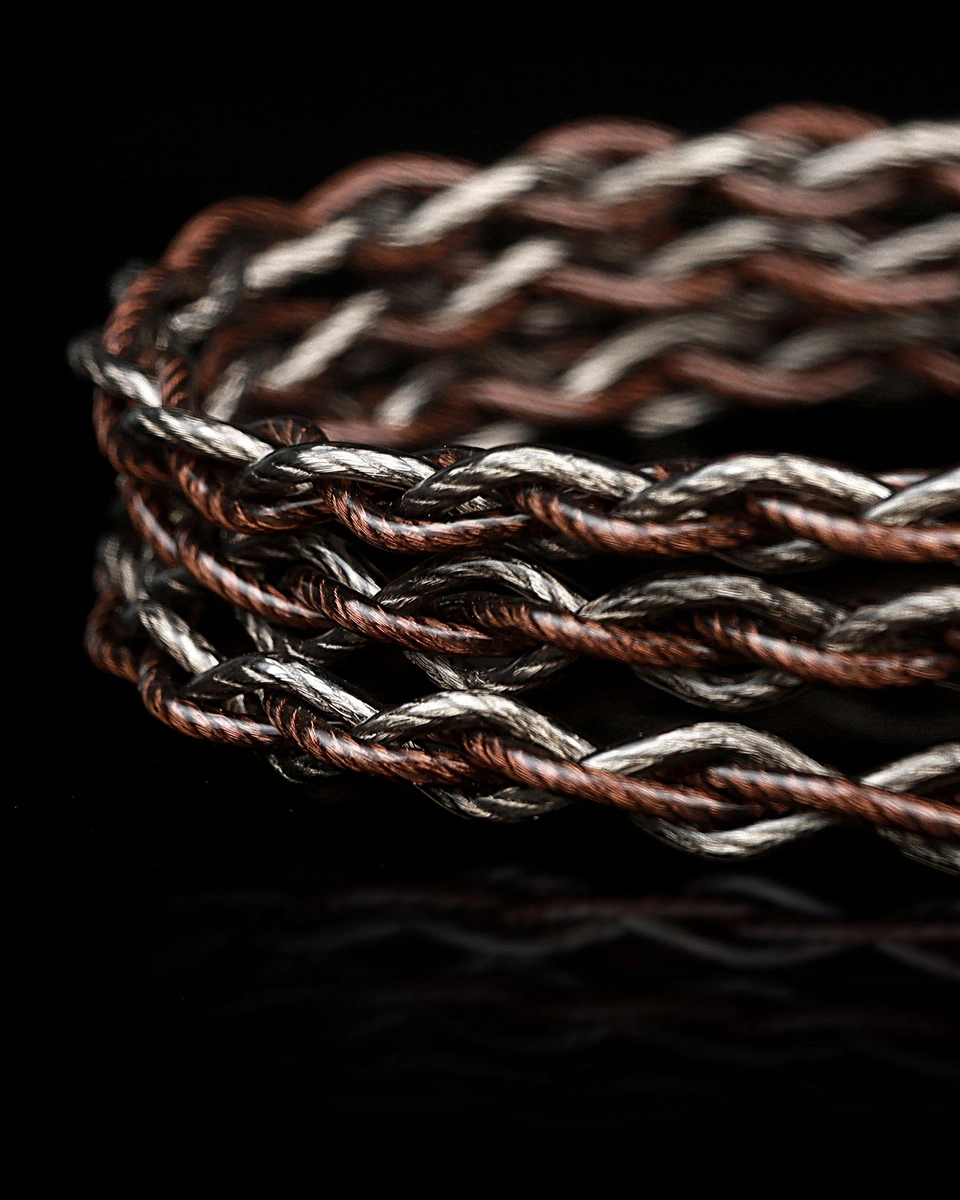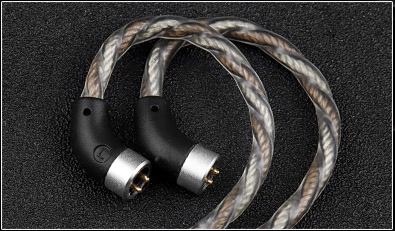 2pin-S plug-in design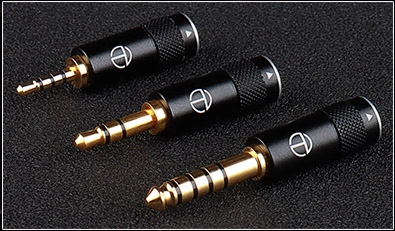 Plug-and-play convenience includes 3.5/2.4/4.4mm connectors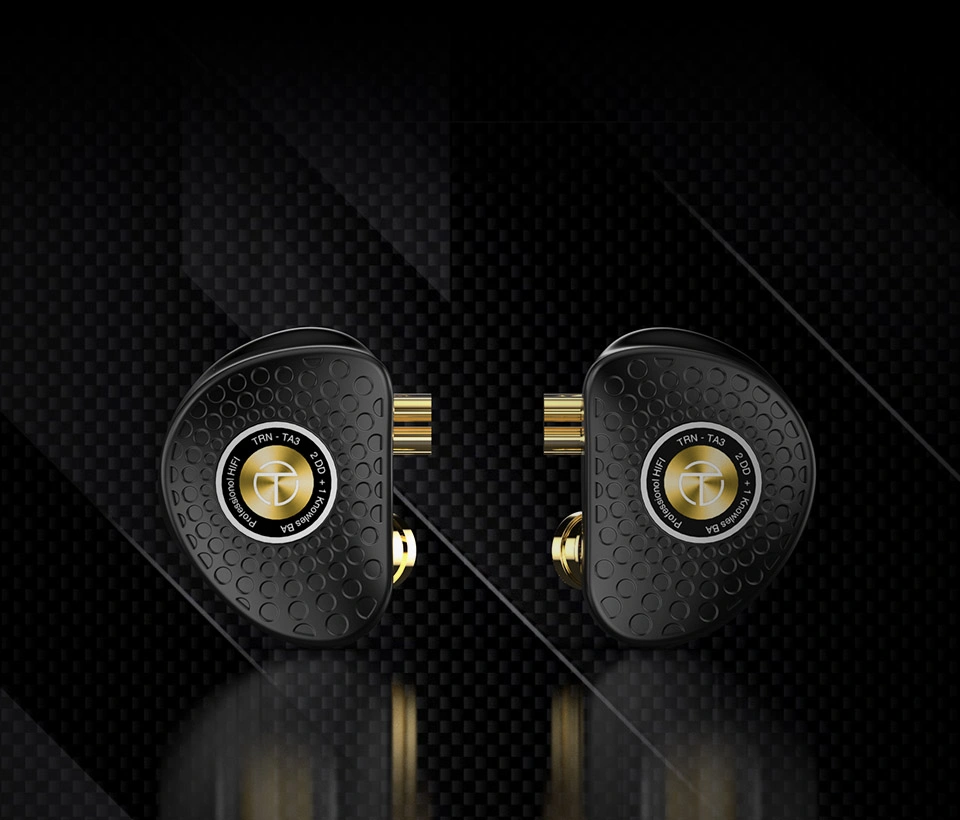 Specifications
8.2g+20g (single earphone + cable)
Actual product specifications may vary, and all features, functionality, and other specifications are subject to change without notice or obligation.