TRN BT20S PRO
Total Wireless Bluetooth Modules

AptX High-Definition Lossless Transmission
AAC/SBC High-Definition Codec
Swappable earpiece connectors
Portable charging case with accessories compartment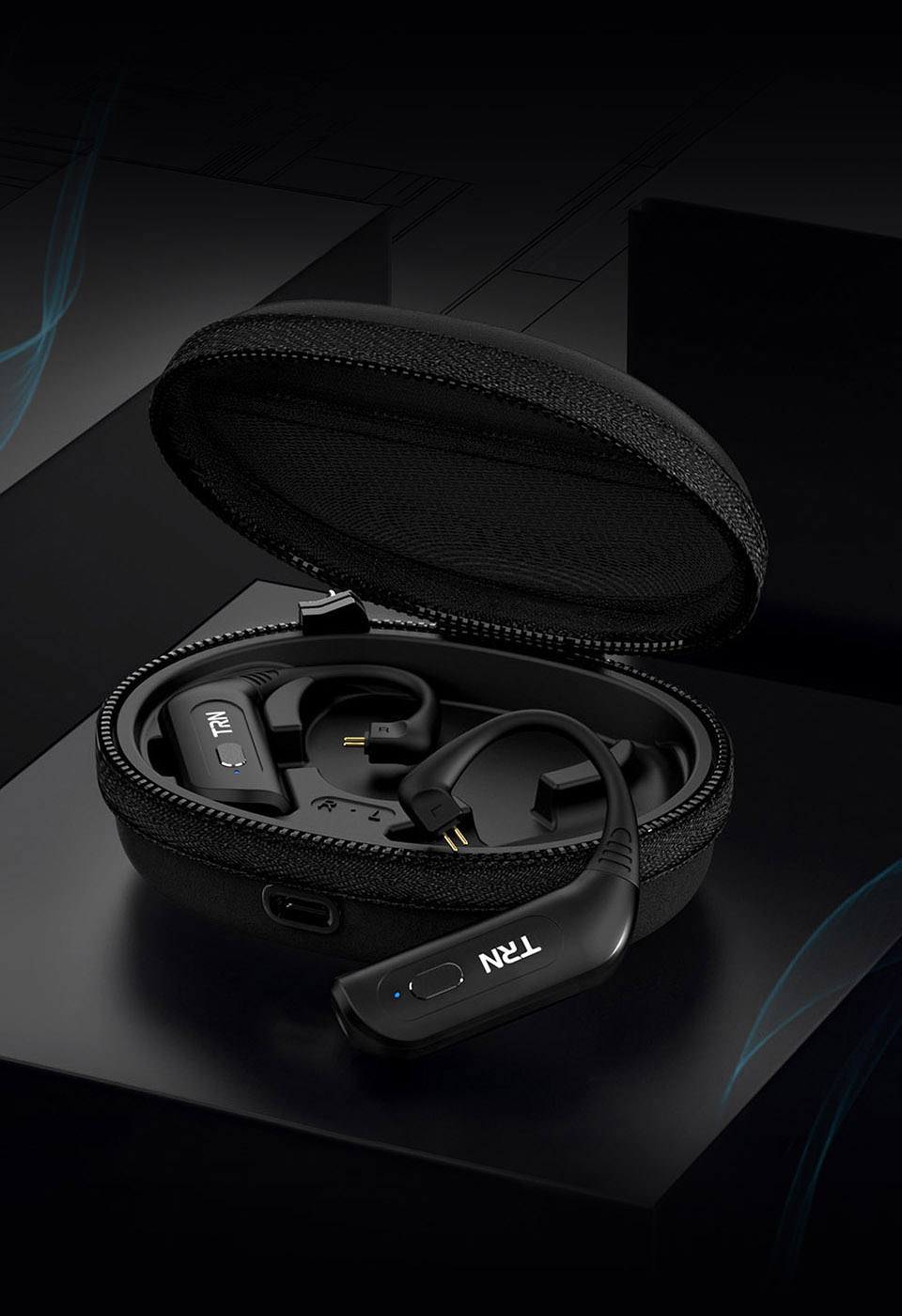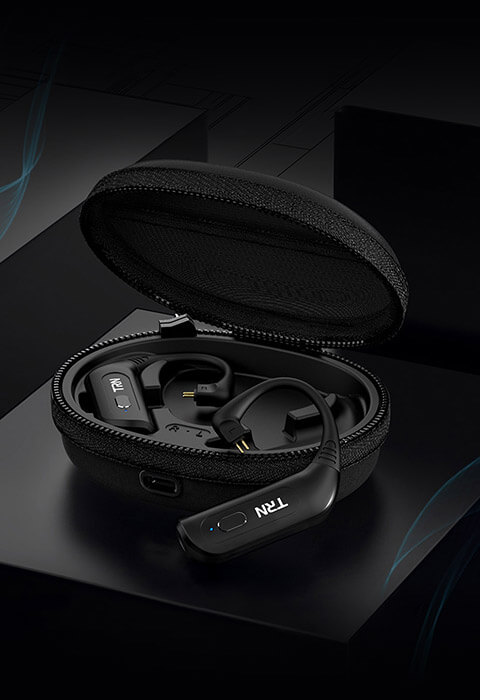 Instantaneous swappable earphone upgradability
Designed to fit a variety of earphone connectors, TRN BT20S PRO makes switching earpieces a breeze. Indeed, an "all-in-one" solution.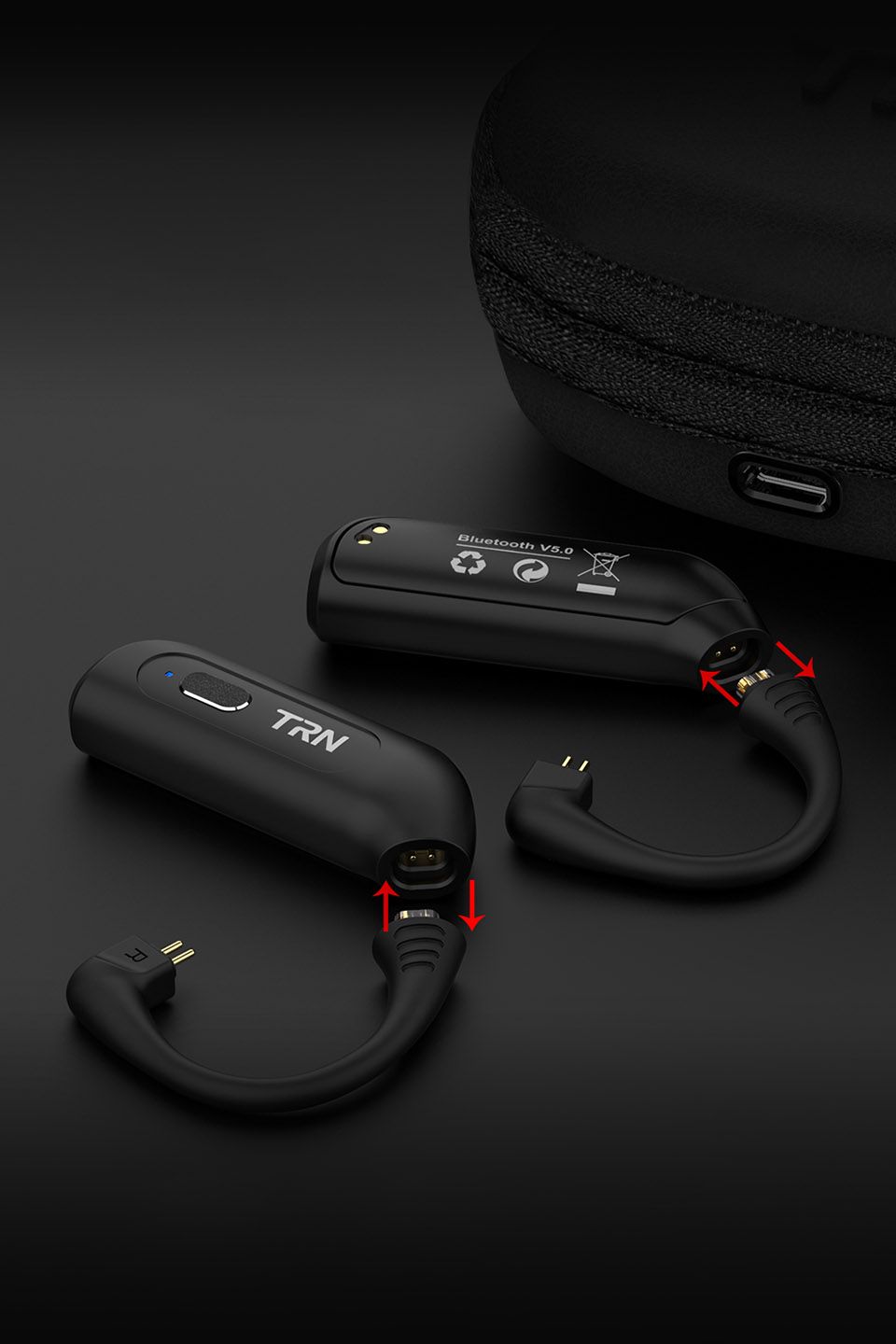 * Earpiece connectors sold separately
72 hours non-stop music playback
TRN BT20S PROO allows 9 hours of playback per charge, up to 72 hours when used with a portable charging case.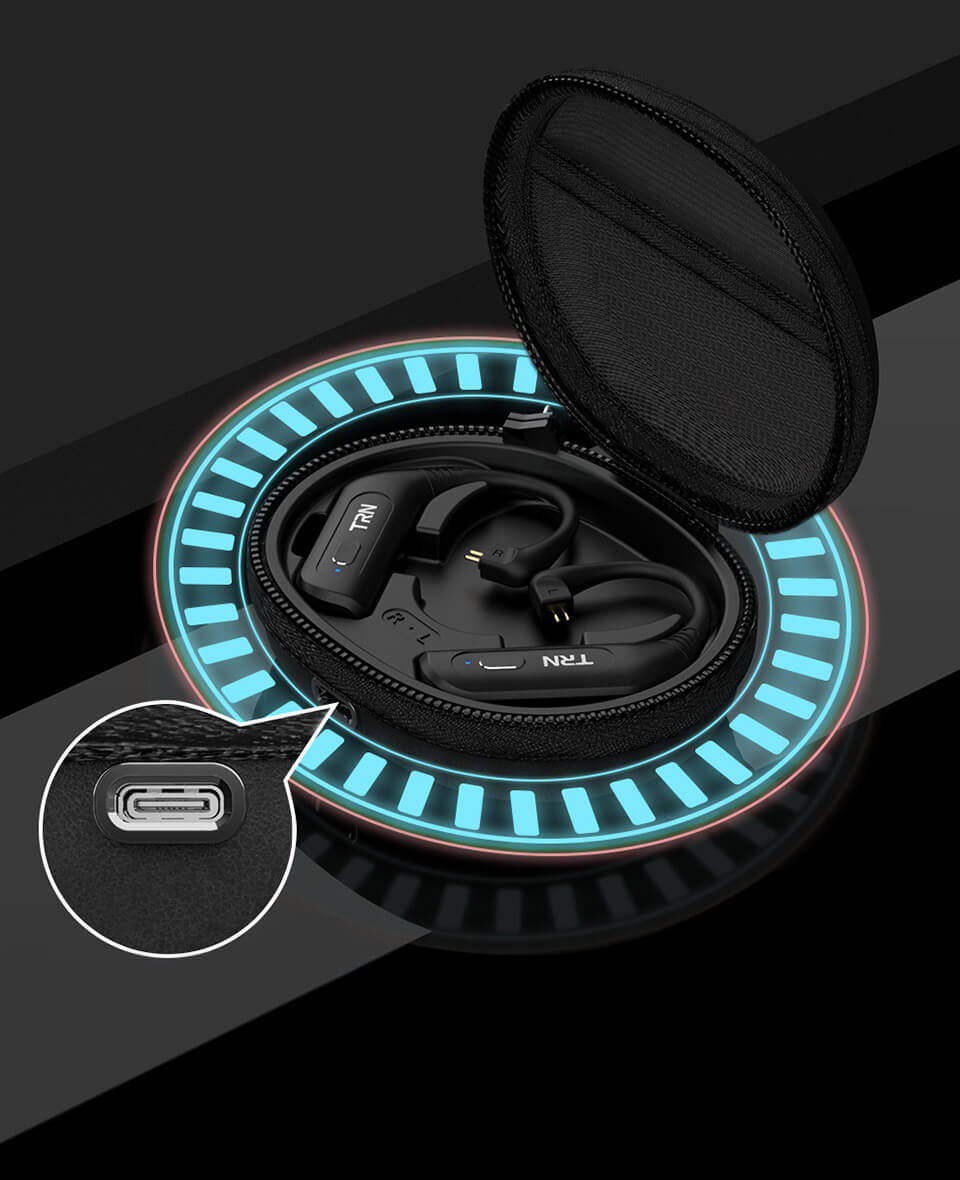 USB Type-C
charging port
* The above data is from TRN Acoustic Laboratory Test. Actual use may be slightly different.
Instantly transforms any earphone to have wireless Hi-Fi capabilities
TRN BT20S PRO converts any dynamic, balanced armature or hybrid earphone into a total wireless Bluetooth solution. Stable yet lightweight, free from dangling wire or tangled cable. Enjoy high-fidelity and high-definition sound anytime, anywhere.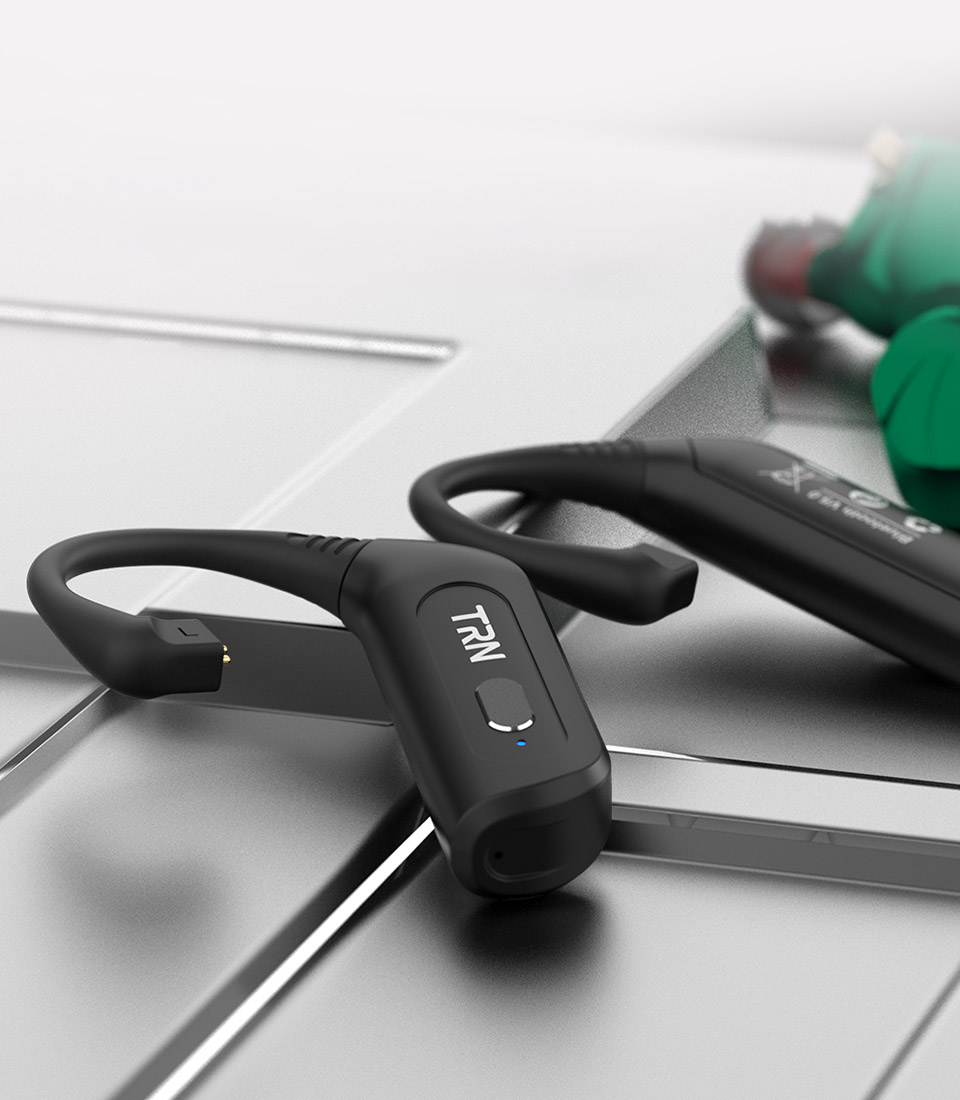 Qualcomm QCC3020
High-performance Bluetooth 5.0 chipset
TRN BT20S PRO equipped with high-performance Bluetooth 5.0 Qualcomm QCC3020 chipset for a fast and stable connection.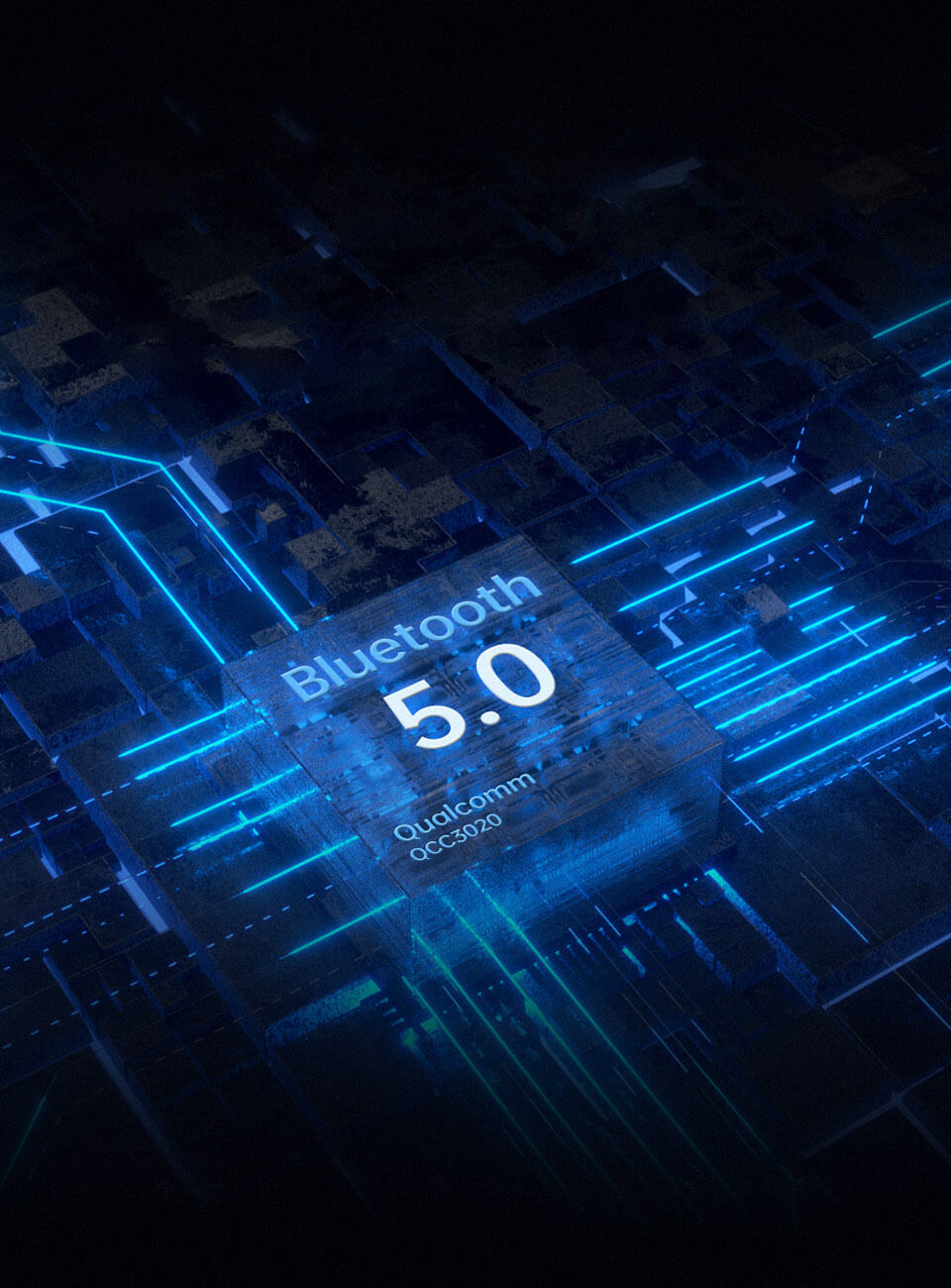 * Compared with Bluetooth 4.2
APTX / AAC /SBC
Wireless high-definition Hi-Fi experience
TRN BT20S PRO supports Apple AAC and Android aptX codecs. Both are high-definition Bluetooth codecs with higher sound quality and lower latency. Let's experience superior sound via Bluetooth audio streaming.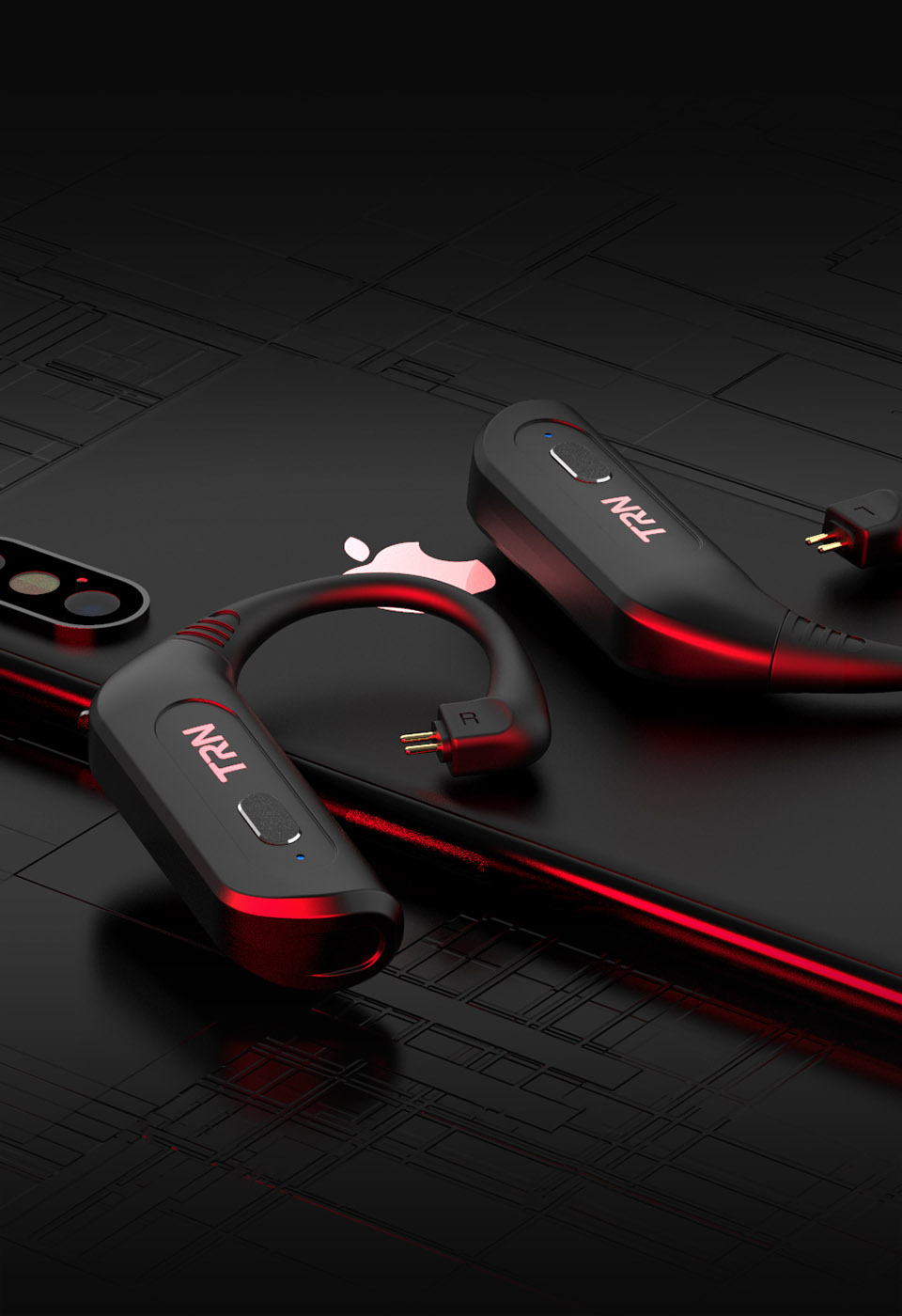 AAC
AAC iOS codec provides fast transmission of high-definition sound.
AptX
AptX Android audio codec provides outstanding Bluetooth sound quality.
DSP-Enhanced noise reduction technology
Built-in high-sensitivity microphone reduces environmental noise through DSP noise reduction technology, suppresses background noise and reverberation for a quiet, seamless user experience.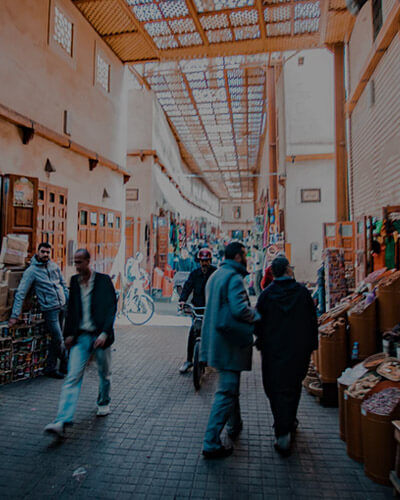 On bustling
alleyways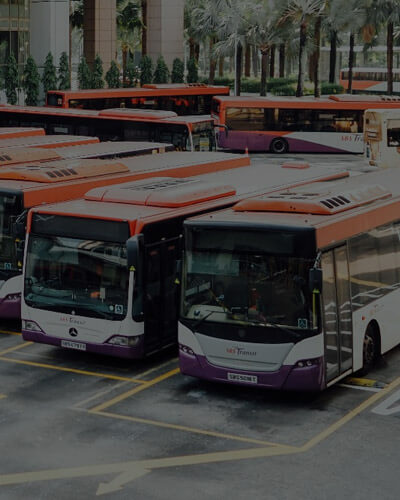 On crowded
public transport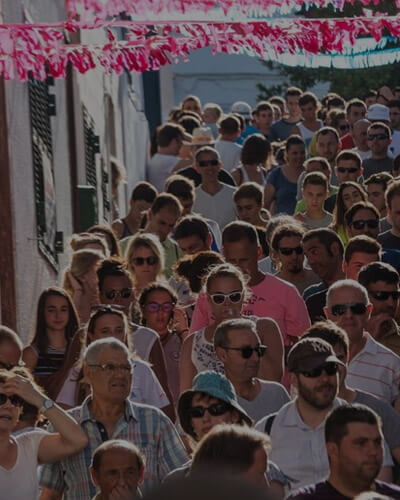 On busy
streets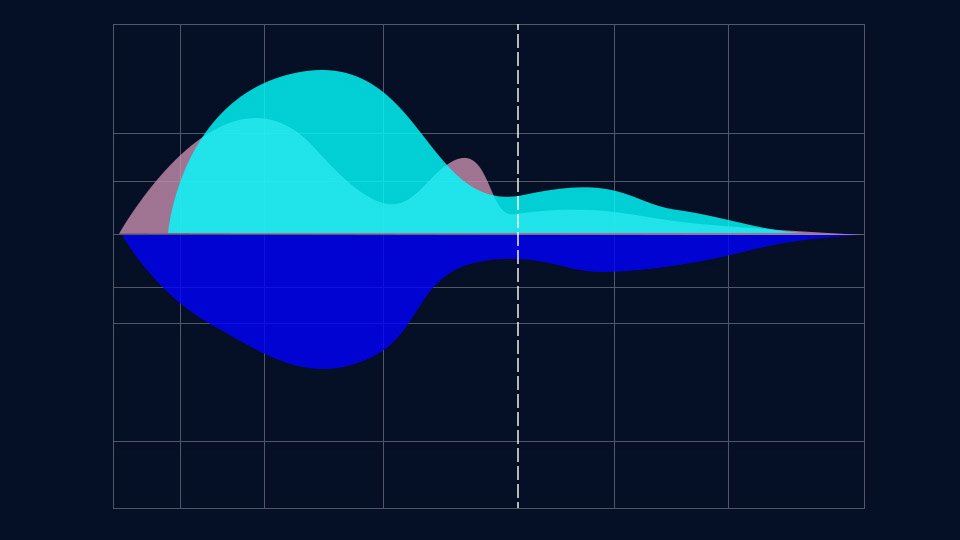 With DSP
Without DSP
Microphone vs. noise reduction graph
Customized FPC Bluetooth antenna
Flexible printed circuit board (FPC) antenna provides exceptional reception and transmission in a relatively small pattern that brings robust overall connectivity when you were making calls or listening to music, as well as a more effortless pairing experience.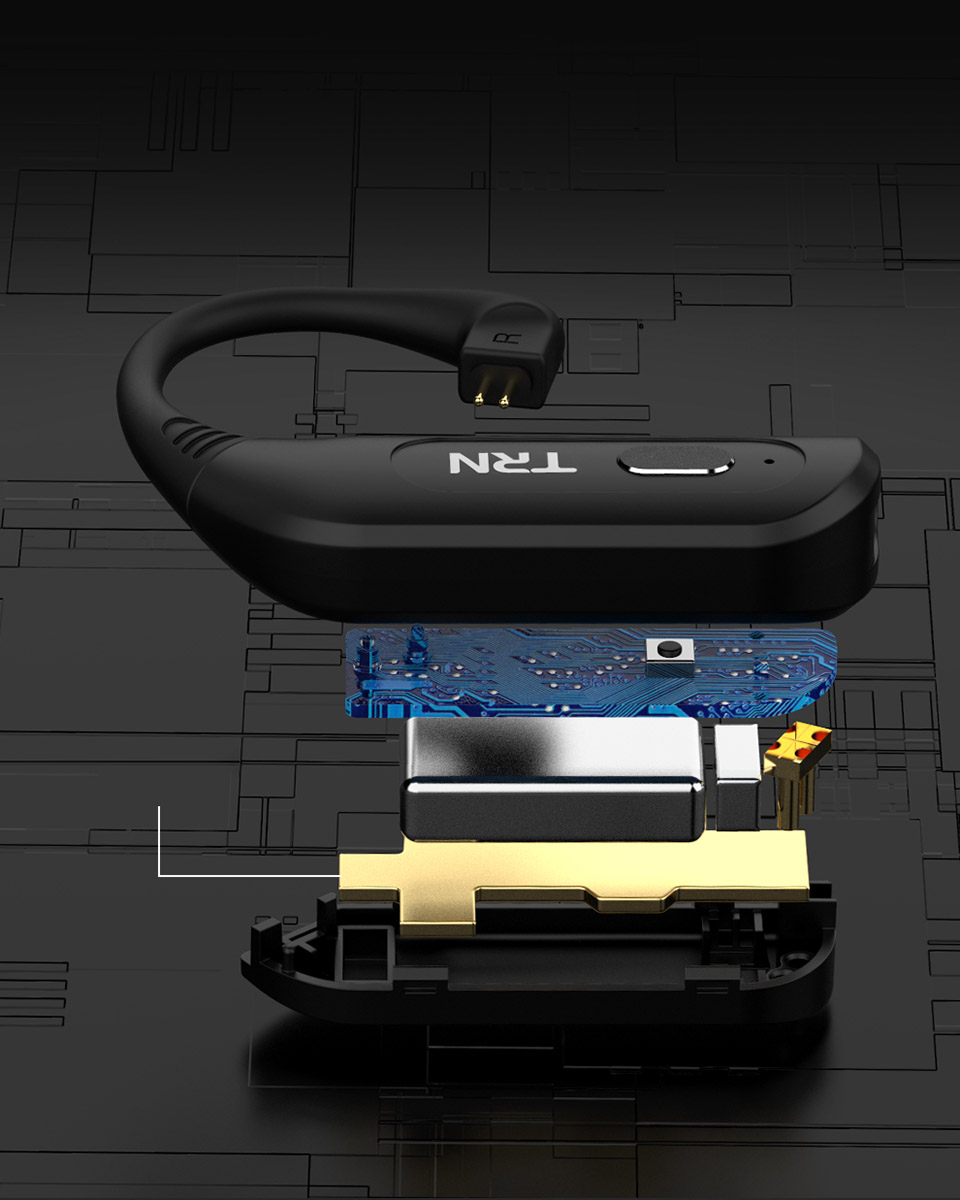 FPC Bluetooth antenna
Aluminum alloy button with "One-Touch" smart control
The aluminum alloy button ensures longevity and wears resistance. A high-glossy polished edge with an exquisite finish gives you a soft tactile feeling while working.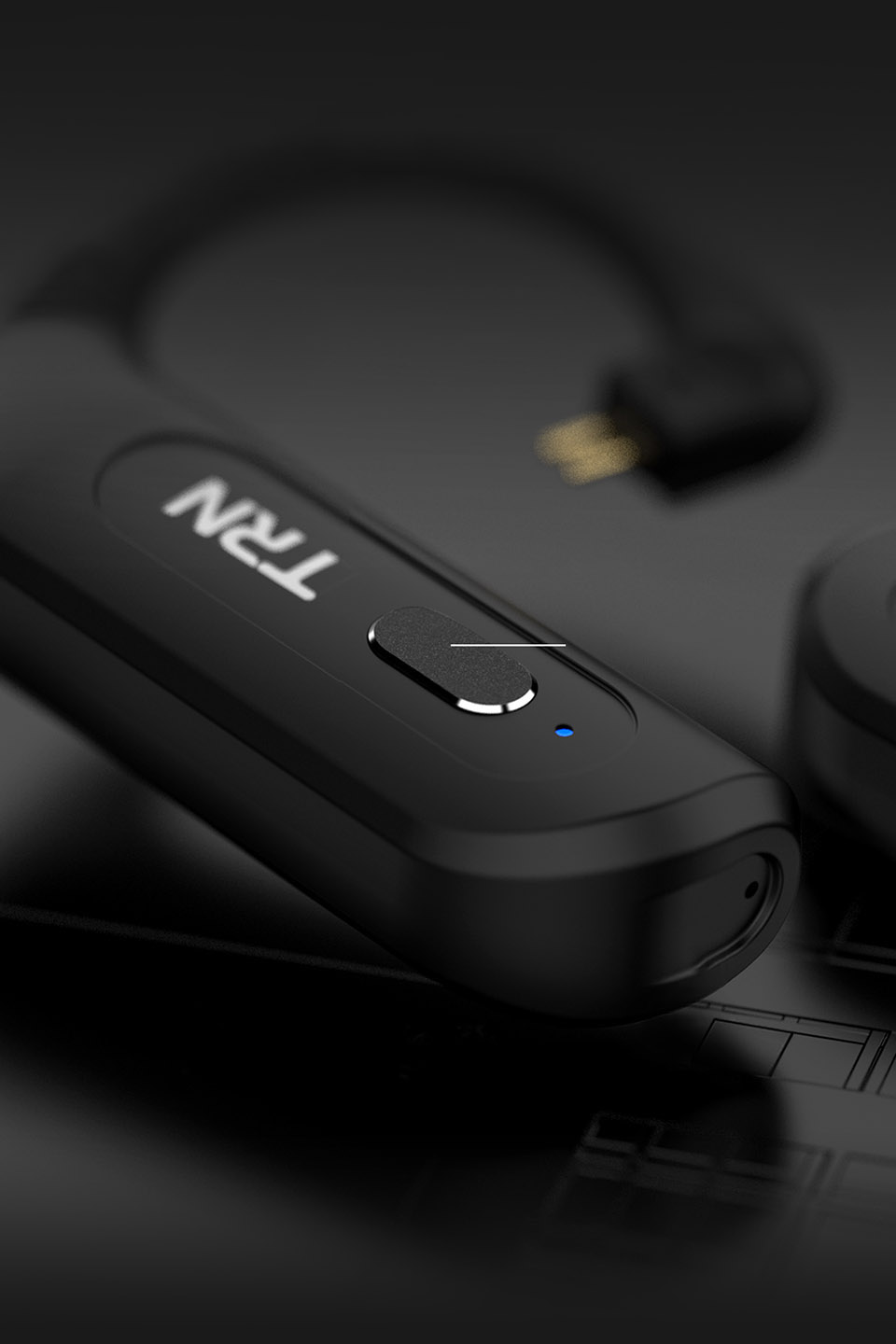 Aluminum alloy button
Thermoplastic Elastomer
Flexible Earhooks
Thermoplastic elastomer or TPE is a rigid yet flexible material that ensures proper fit around the ears. It is soft, hypoallergenic, able to withstand climatic heat, body sweat, continuous bending, and reshaping.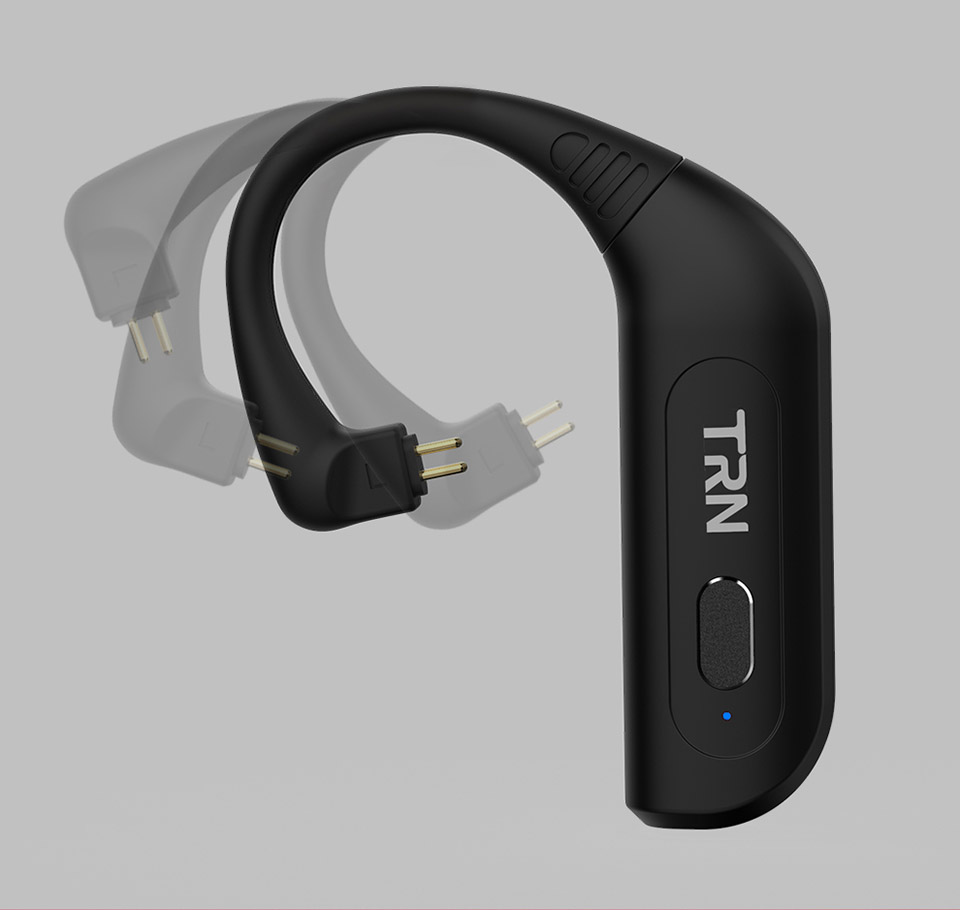 Your faithful music companion
TRN BT20S PRO accompanies you during morning commutes, driving, running, and gym. No matter where you go, what you do, it is your trusty music assistant.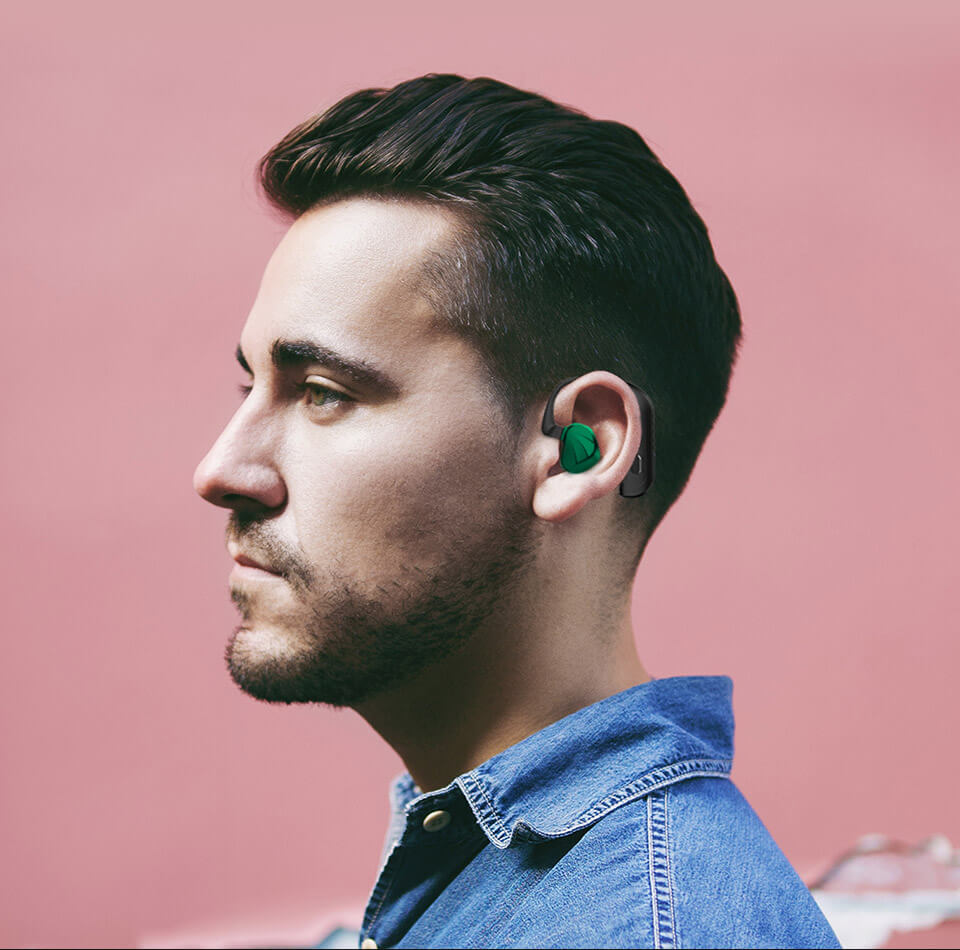 Easy storage and carrying
An integrated 2-in-1 portable charging case protects and charges the TRN BT20S PRO at the sametime. TRN's first modular, fully wireless Bluetooth device.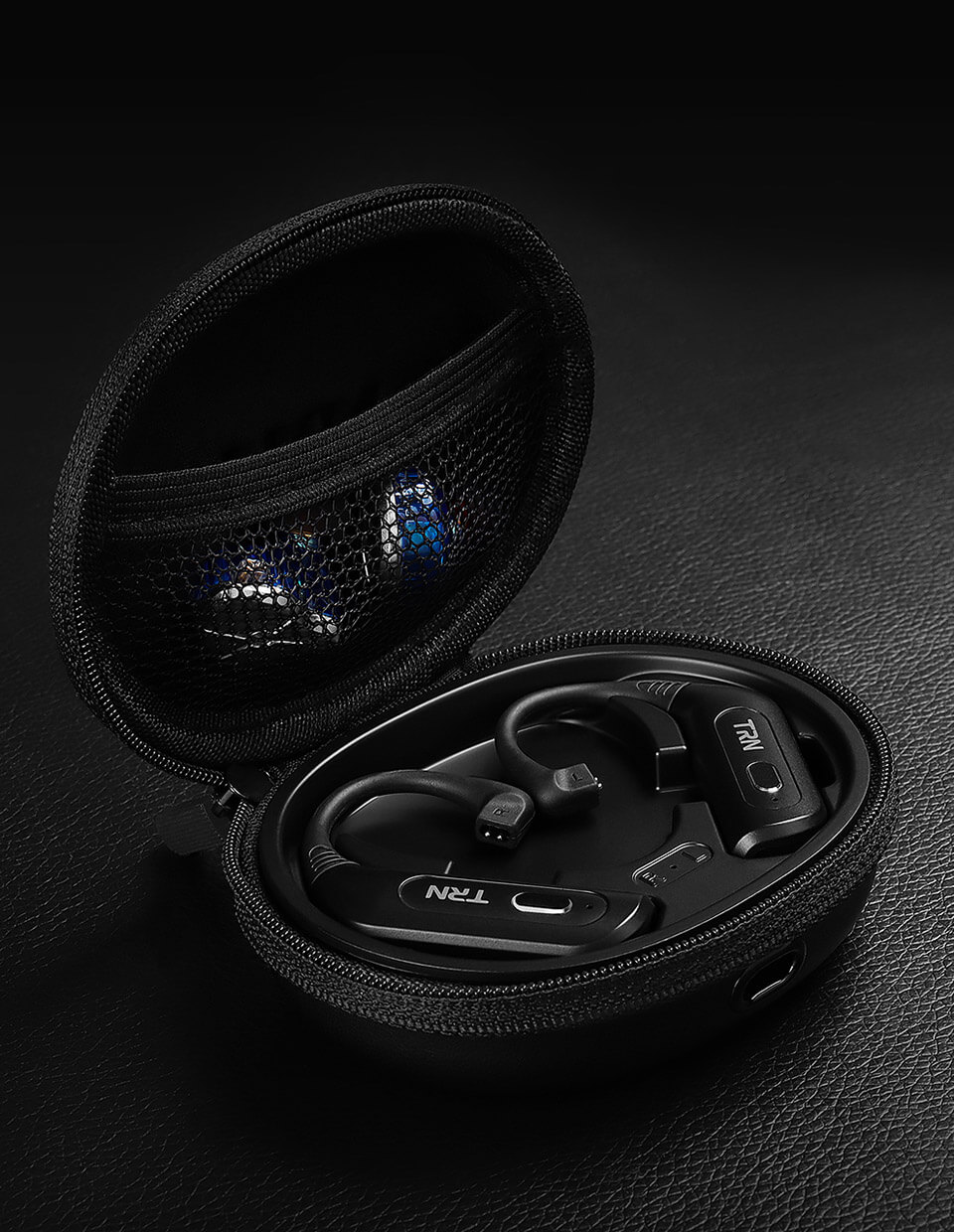 Water and sweat-resistant
Nano-coating for moisture protection
TRN BT20S PRO has water and sweat-resistant nano-coating for moisture protection regardless of rain or shine, indoor or outdoor.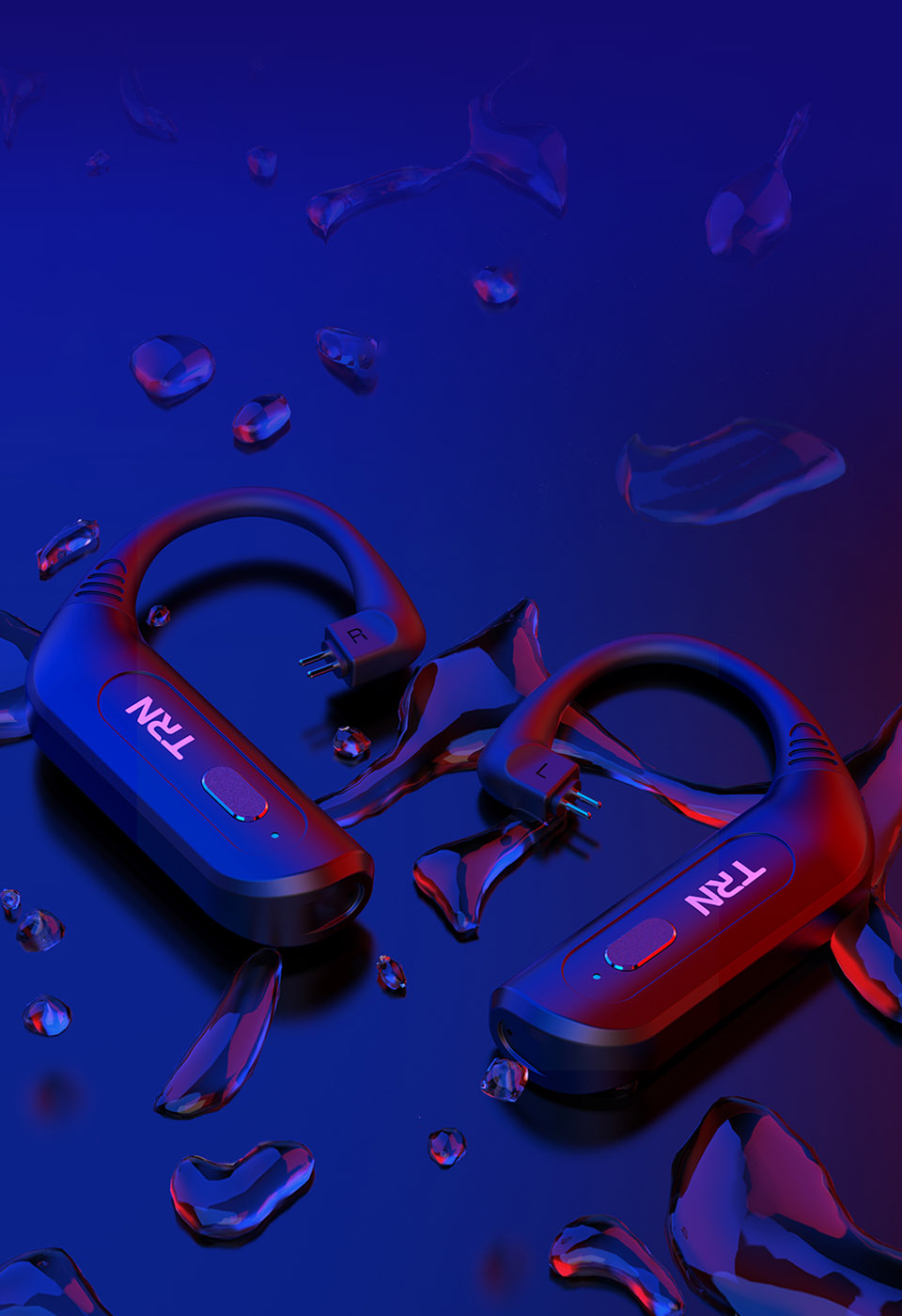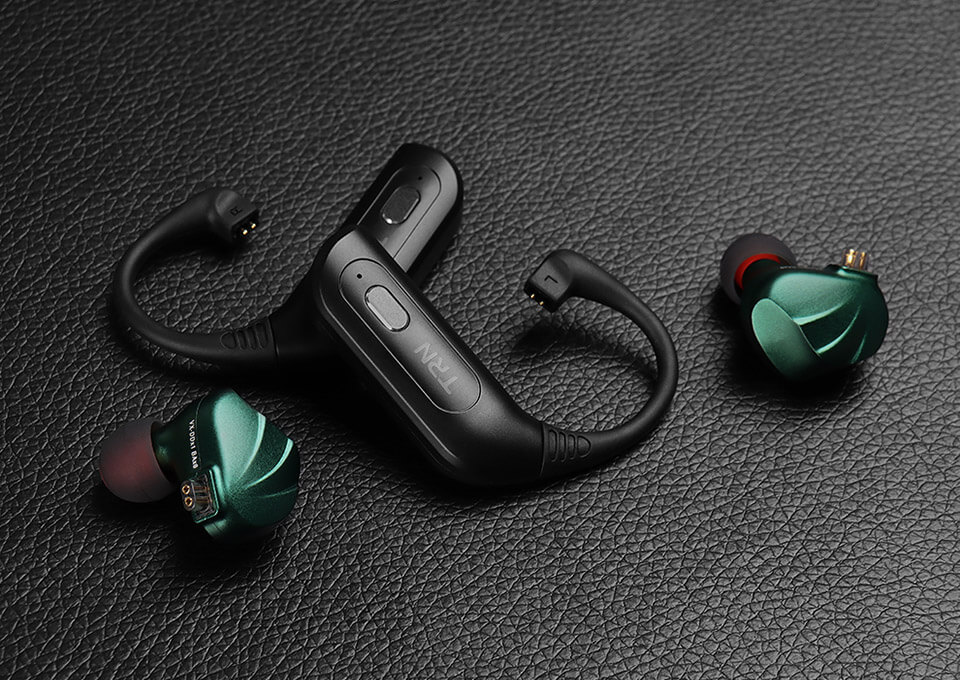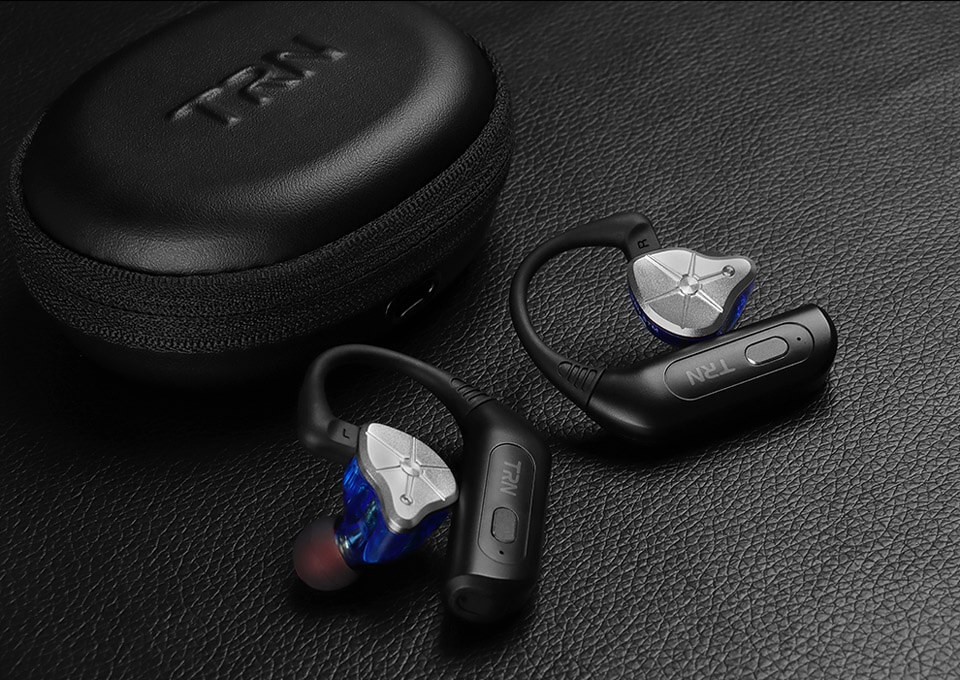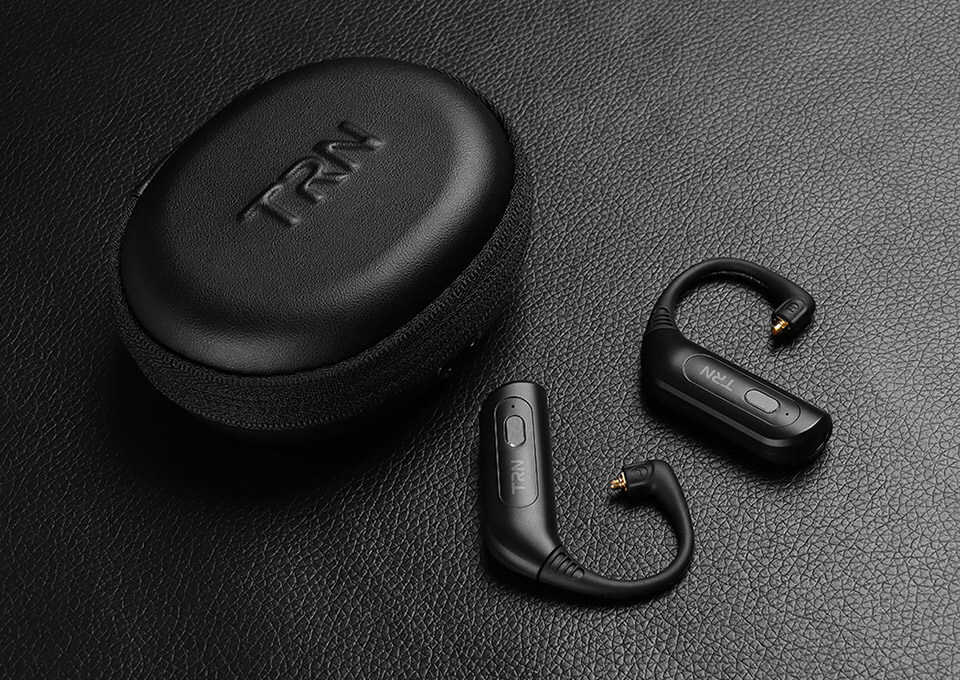 Specifications

180H; 720H with charging case
9H; 64H with charging case
Charging case charging time
Charging case power capacity
Actual product specifications may vary, and all features, functionality, and other product specifications are subject to change without notice or obligation.
Contents & Packaging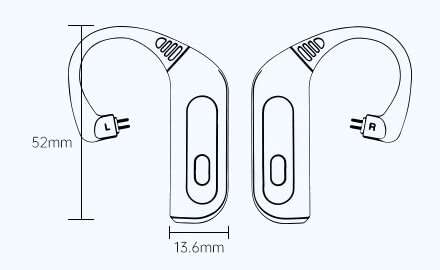 TRN BT20S PRO Bluetooth modules x 1 pair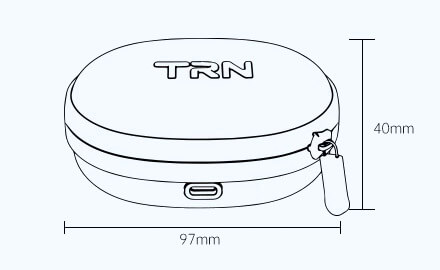 Portable charging case x 1

USB Type-C charging cable x 1

Instruction x 1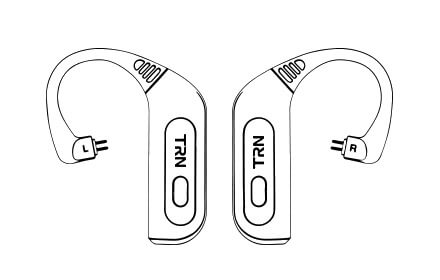 As shown, the left and right Bluetooth modules can be distinguished by the "L" and "R" markings.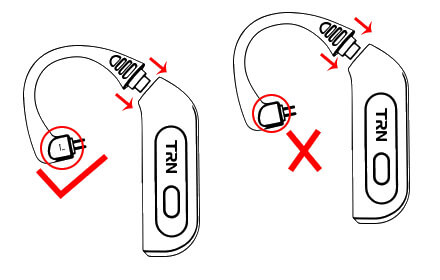 Bluetooth modules are to be connected with the pins facing up toward the L and R indications. Connect in reverse will cause signal phase shift.