The new upgrade, advanced performance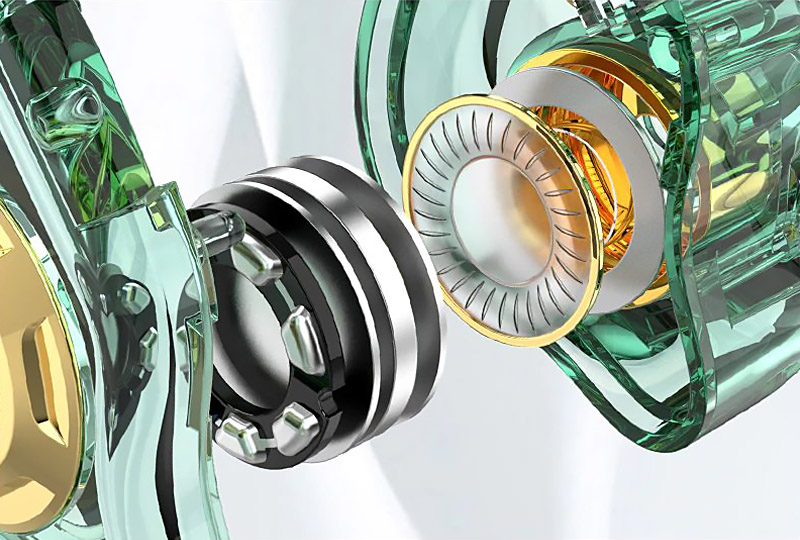 10mm dual magnetic circuit moving coil + 5μm silicon crystal composite biological diaphragm dynamic driver
TRN MT1 Pro has carefully developed a new dual-magnetic circuit moving coil. Compared with the original TRN MT1, a new magnetic circuit and magnetic flux increased 15%. The stronger magnetic field and more substantial magnetic flux make the energy of medium and low frequency more separated, impact, and have a better performance for the bass quality shock.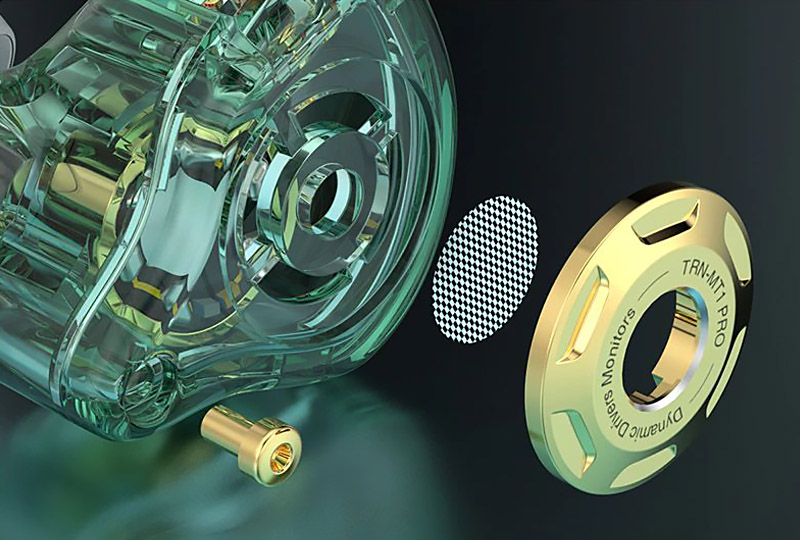 Adopt an advanced damascene process
The imported resin cavity is matched with bright metal accessories thanks to resin inlaid metal technology. The cavity and the metal cover are tightly bonded together, using resin inlay technology, it showing the excellent texture of TRN MT1 Pro.