TRN BA8
Born to be resilient

Born for an immersive listening experience

8 high-resolution balanced armature drivers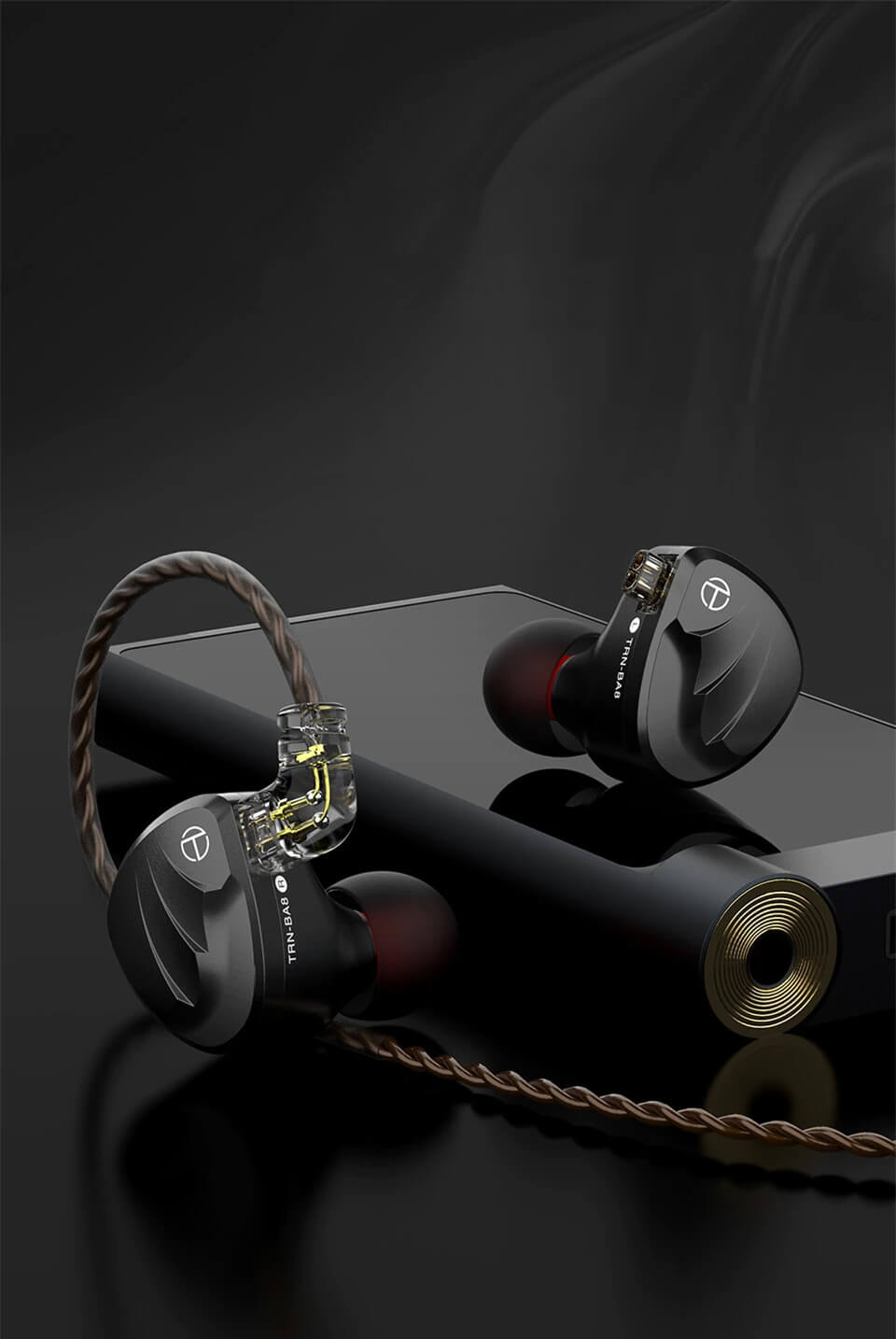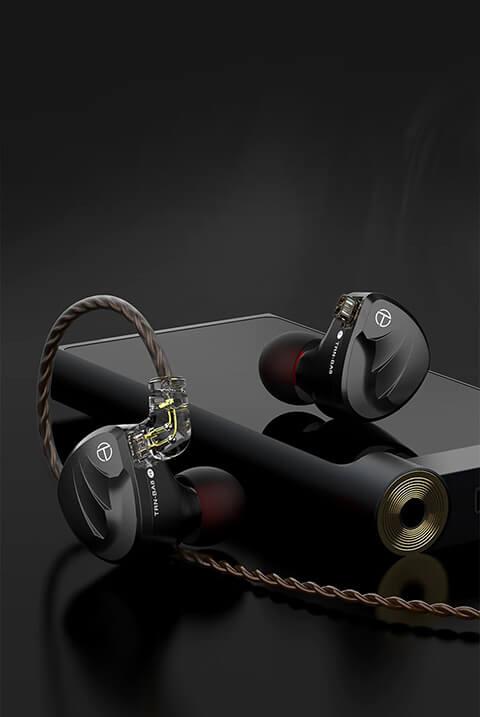 13 months of research and development utilizing the latest technology

After 13 months of R&D and extensive listening, TRN is proud to announce TRN BA8 - our full 8 balanced armature driver's in-ear monitor. With its ultra-wide soundstage, highly-resolving midrange and treble, natural and fast bass response, the TRN BA8 is a legend to-be.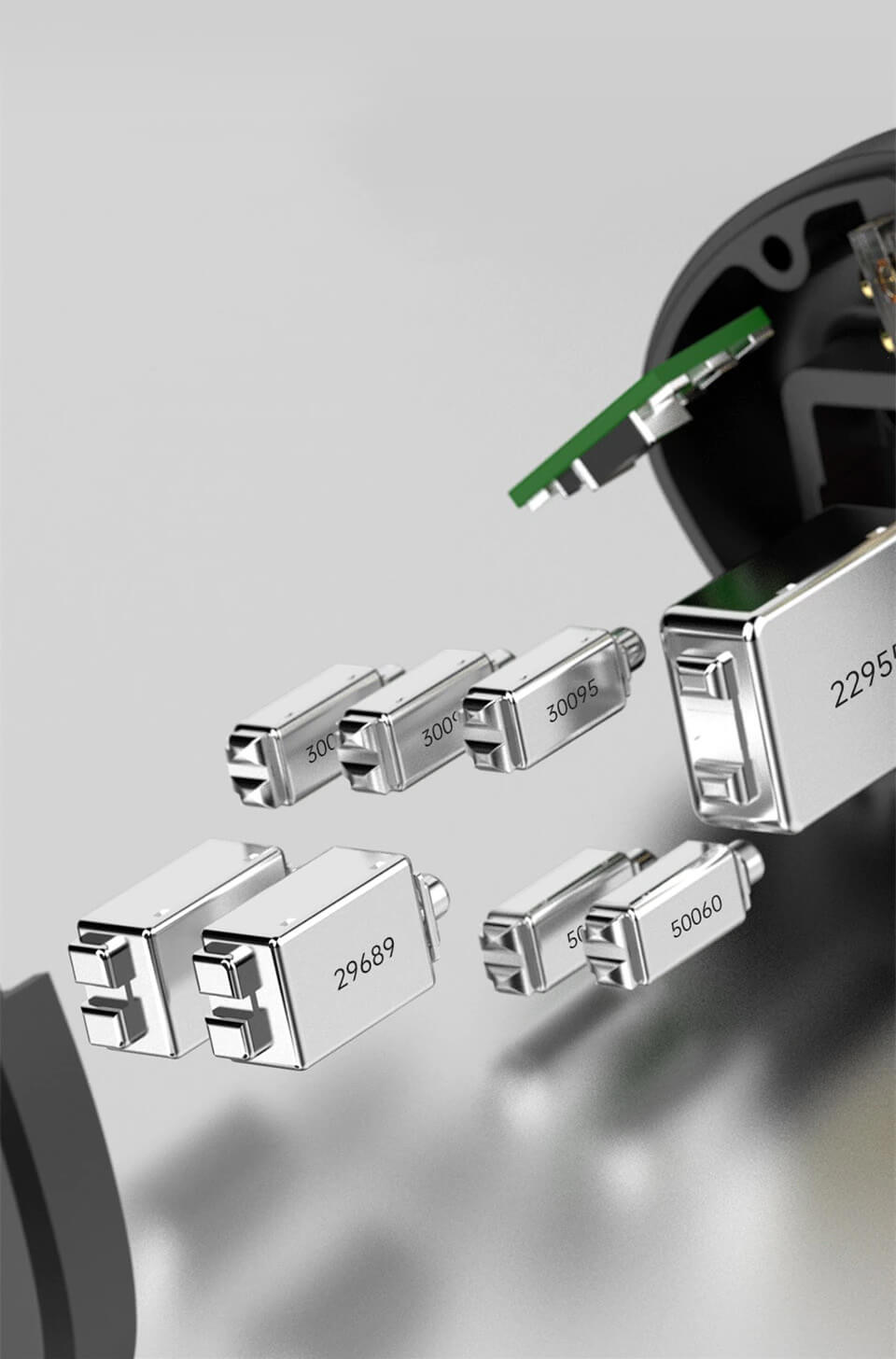 Point of no return - full 16 balanced armature drivers to satisfy your listening pleasure

Both channels equipped with 16 balanced armature drivers provide a wide frequency response from deep bass to extended treble, giving a highly cohesive, intensive, and satisfying listening experience.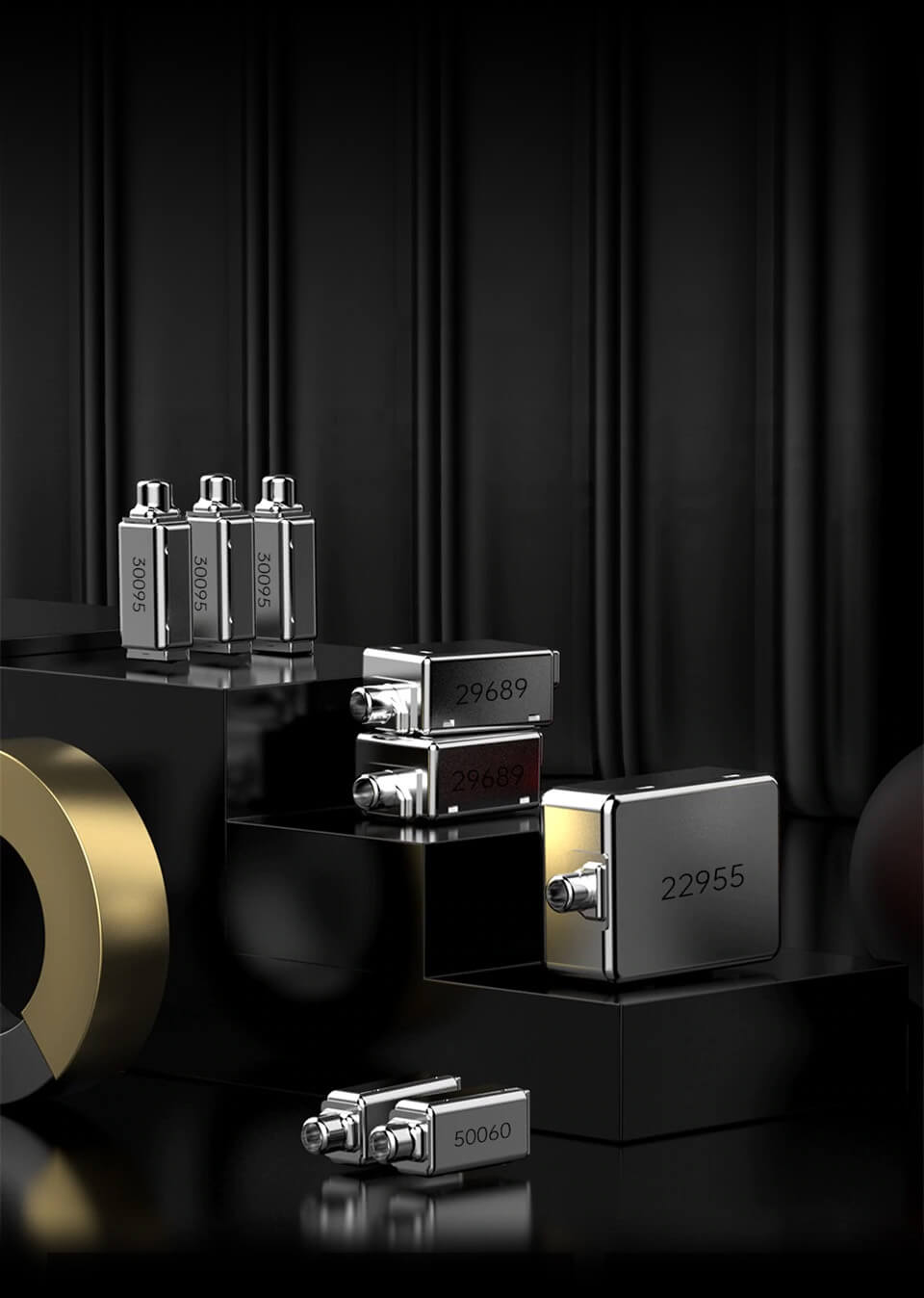 Treble section
Uses three customed 30095 balanced armature units provides a crystal-clear high-frequency response without harshness or listening fatigue.
Midrange section
Armed with two 29689 and two 50060 balanced armature units, it presents a midrange response that is full-bodied, silky, and natural with an accurate timbre.
Bass section
A single TRN-customed 22955 balanced armature unit delivers deep, impactful bass to TRN BA8 without compromising speed, clarity, texture, and details.
Painstakingly-tuned electronic crossovers

Ignite your fiery musical passion
Deploys precision electronics frequency crossovers that accurately calculate the frequency band that allocates bass, midrange, and treble at specific but vital points, delivering exceptionally refined sound with very low distortion.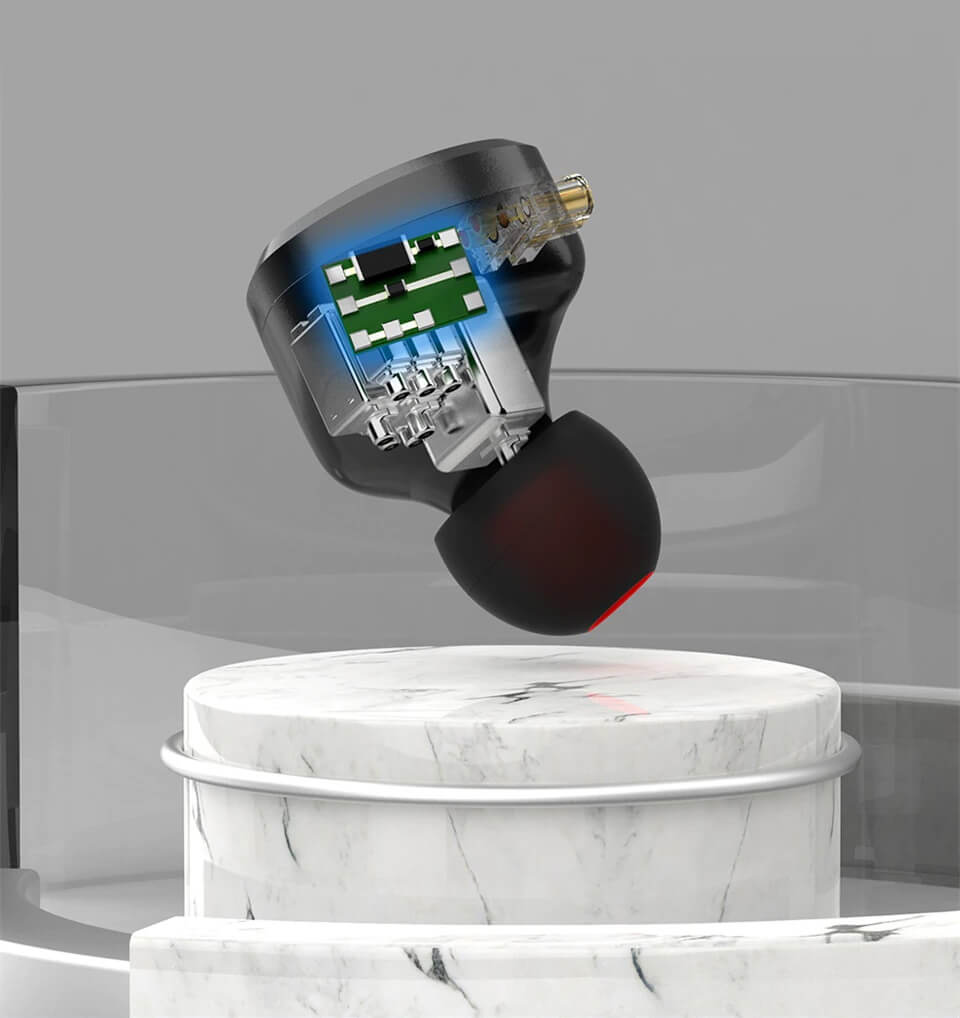 Audio-grade accessories

4-core audio-grade OCC copper cable
TRN BA8 includes a 4-core audio-grade OCC copper cable known for its neutral tonal balance with unsurpassed transient and transparency.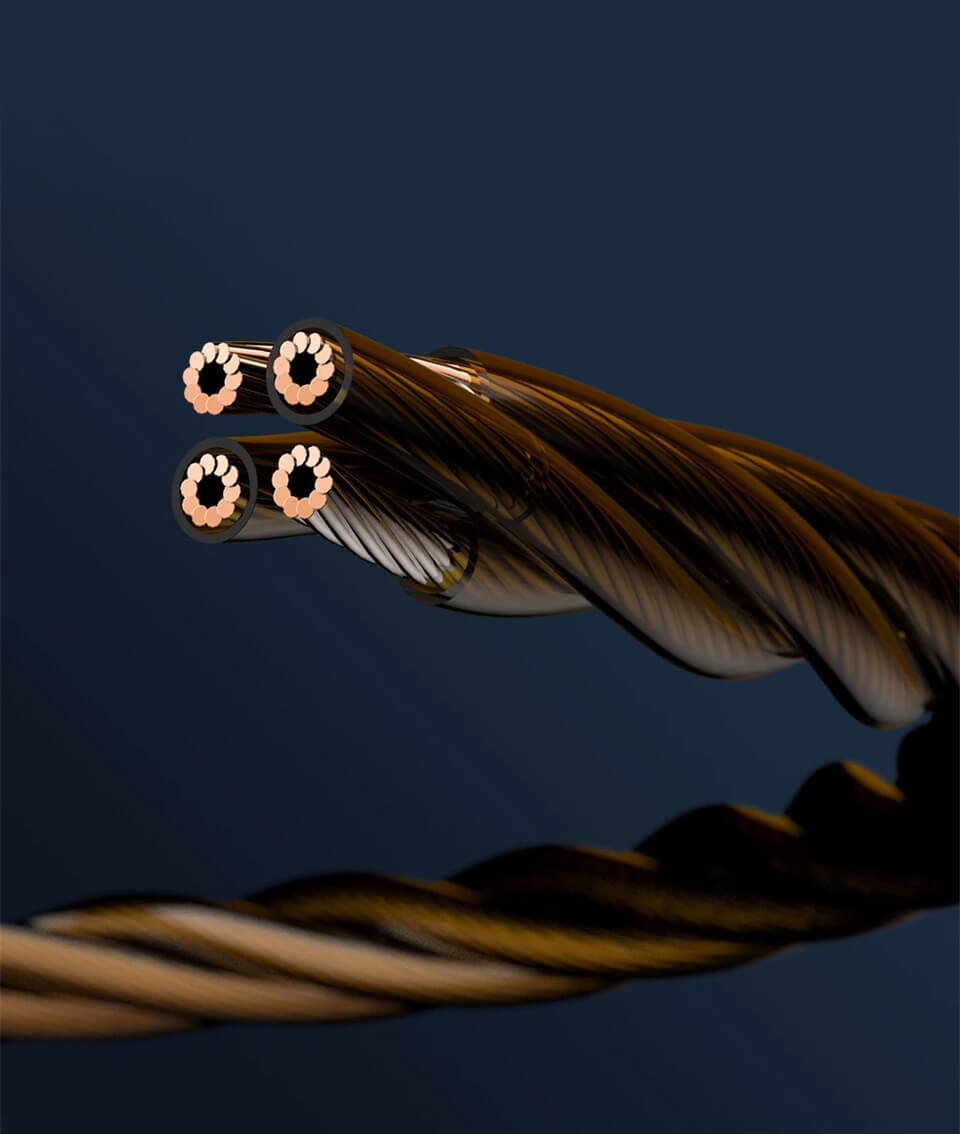 Better by design - Ergonomically

An endless pursuit of achieving the most comfortable ear fit has led us to collect ear canal impressions of more than 80 test subjects. We studied different ear shapes together with nationally-renown ear specialists to solve the wearer's discomfort.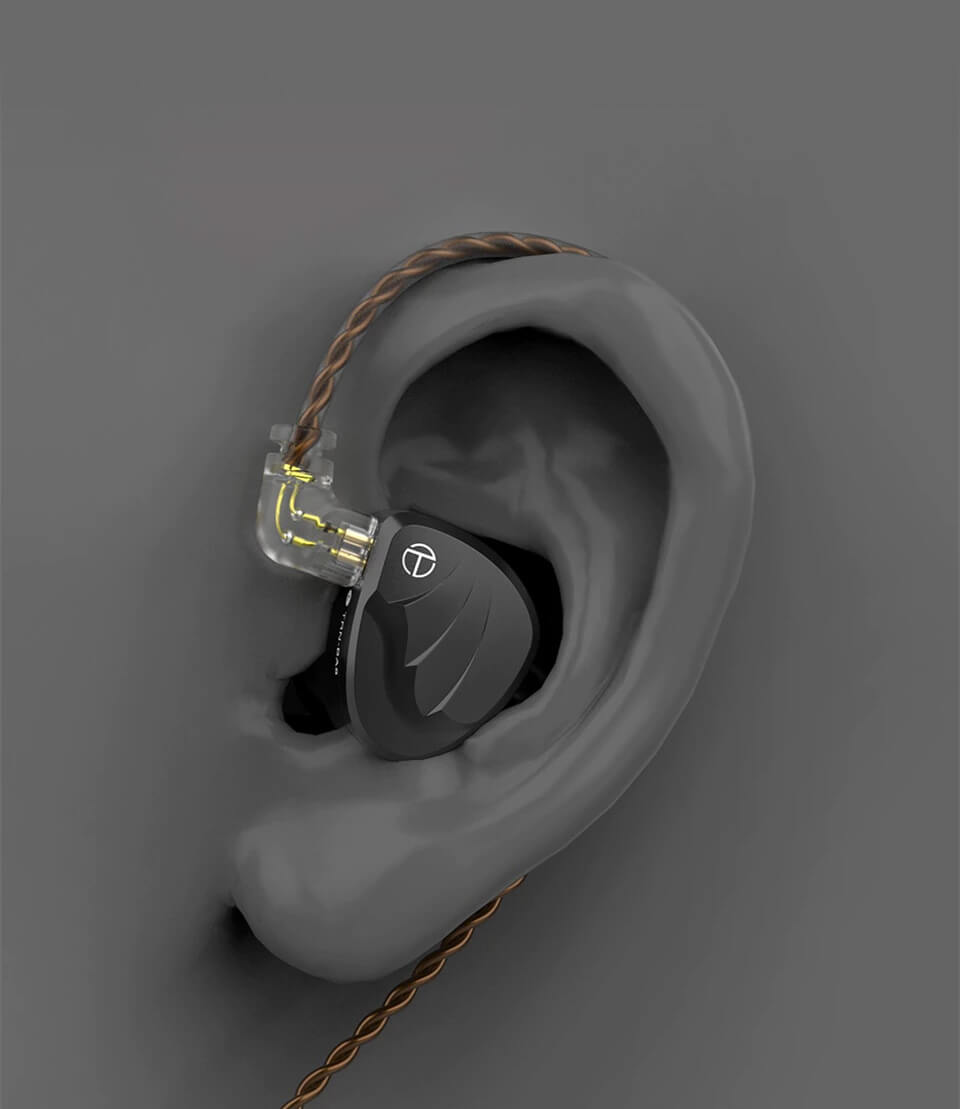 Aerospace-grade aluminum shell

Create the most comfortable wearing experience
TRN BA8 uses customed shells precision-milled from aerospace-grade magnesium alloy using a 5-axis CNC machine, carefully hand-finished to perfection, and finally varnished with a multi-layered ceramic coating that is both beautiful and durable.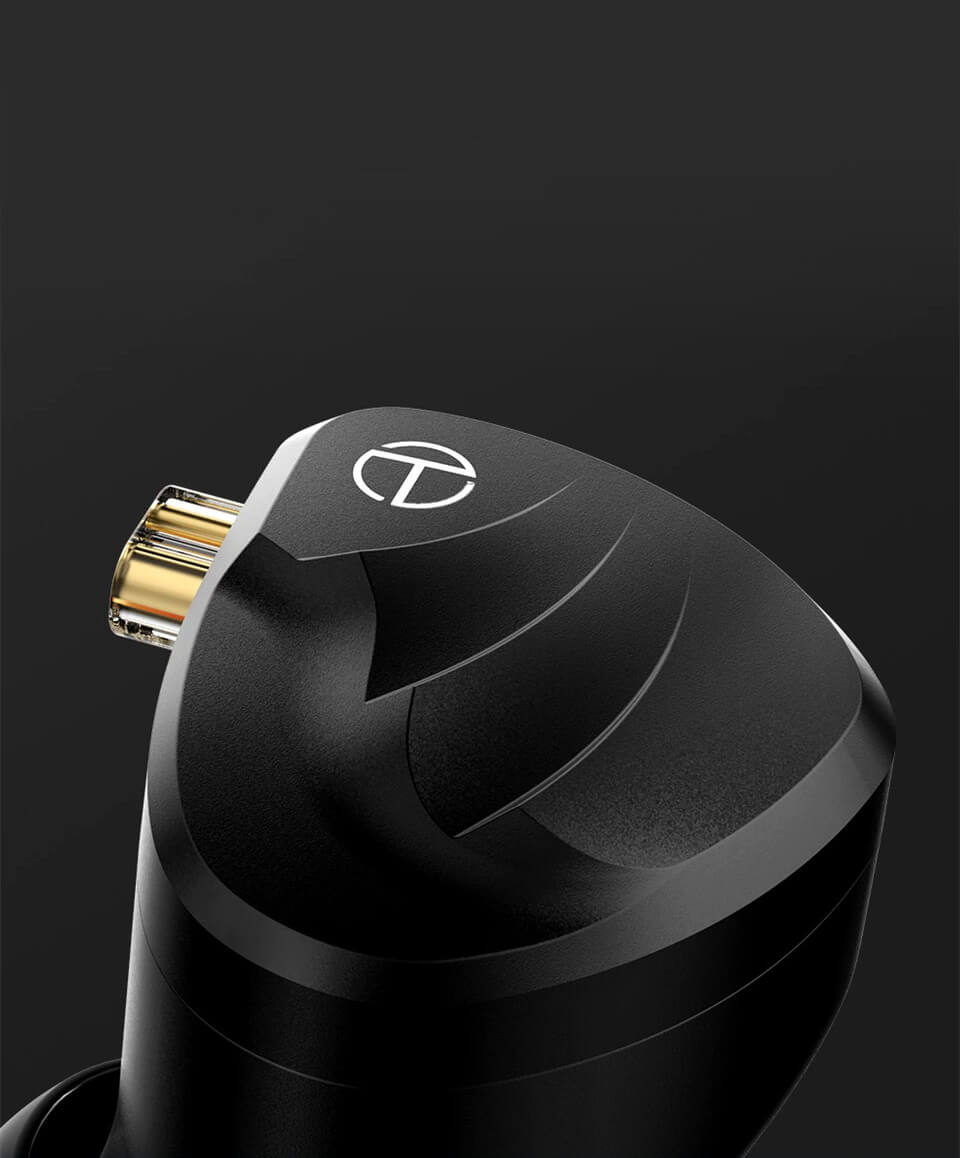 Professionally-tuned for YOU

For a balanced sound
Our sophisticated acoustic structure within the TRN BA8 housings, together with carefully-tuned electronic crossover, deliver accurate tone balance like YOU never heard before.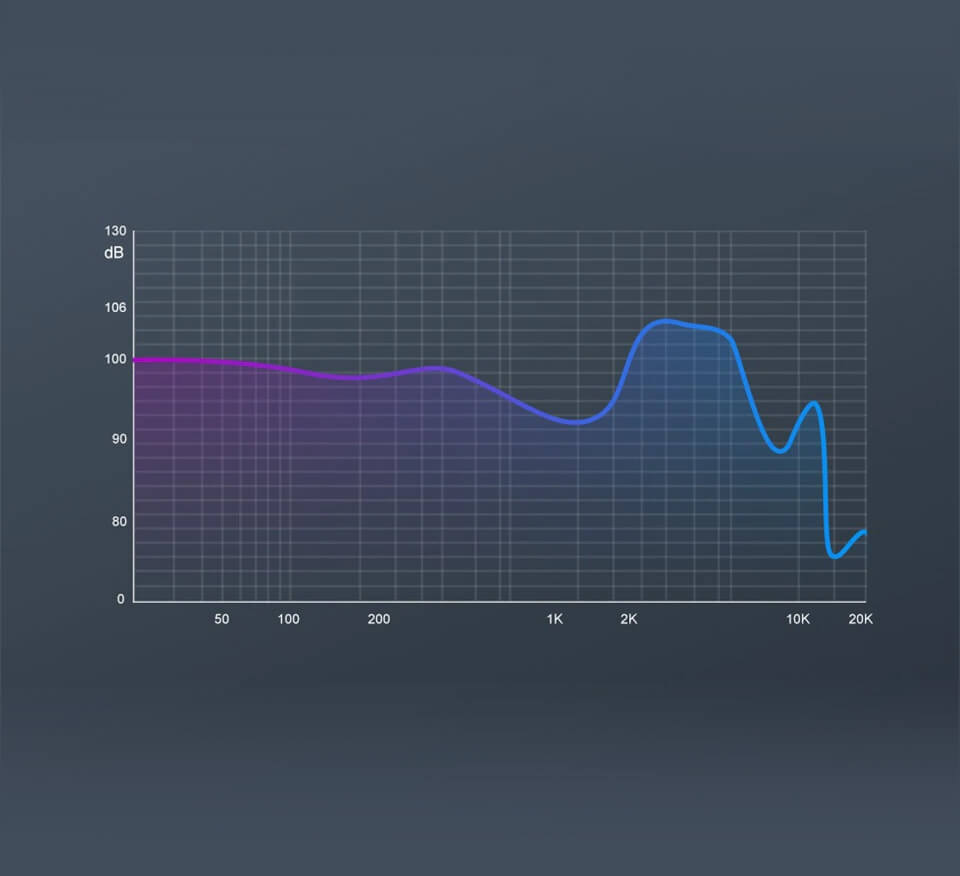 *The above data is from TRN Acoustic Laboratory Test. Actual use may be slightly different.
Maximum playability and versatility

TRN provides a wide selection of interchangeable cable and Bluetooth wireless solutions that cater to your every need.

*Note: Pure silver cable and Bluetooth module sold separately. Please get in touch with the retailer for details.
TRN BA8 connected with 2Pin-type TRN T3 pure silver upgrade cable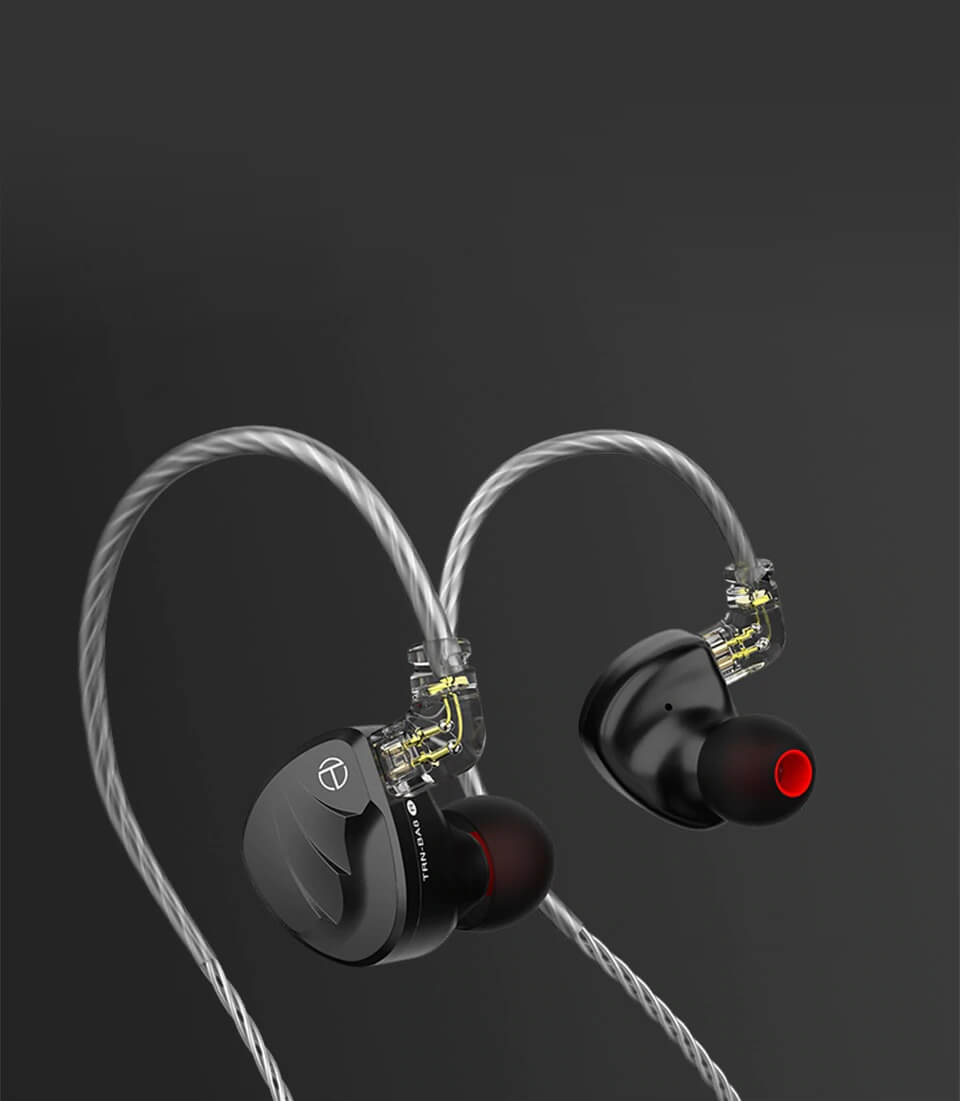 TRN BA8 connected with 2Pin-type TRN BT20s Pro Bluetooth over-ears modules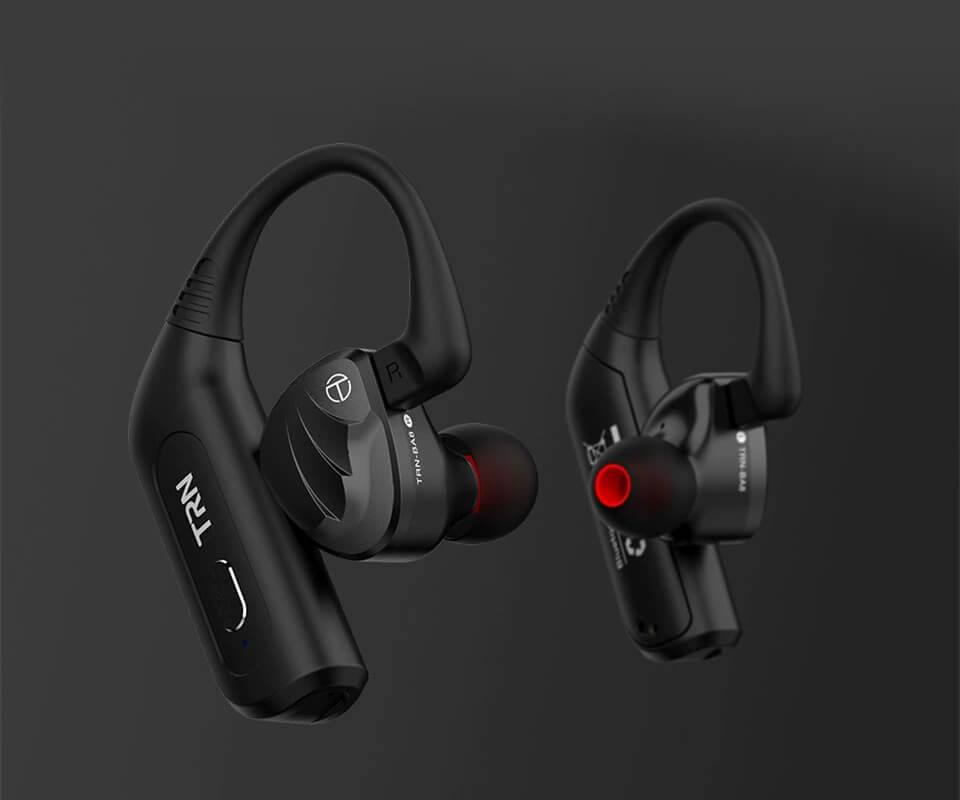 TRN BA8 connected with 2Pin-type TRN BT20s Pro Bluetooth over-ears modules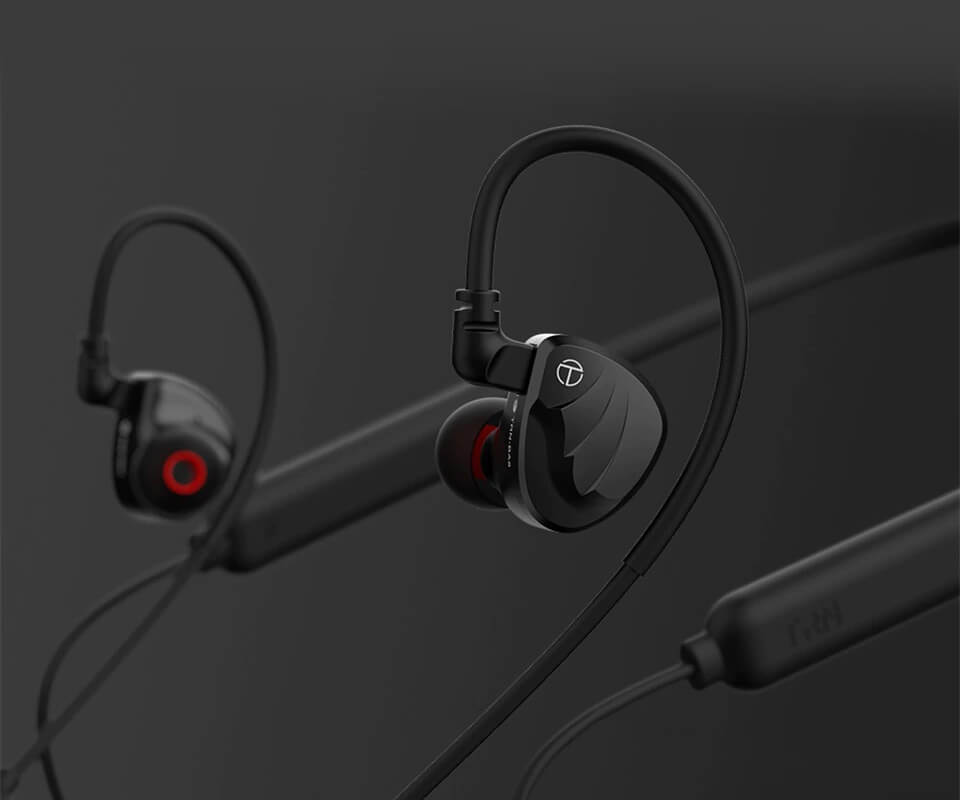 Actual product specifications may vary, and all features, functionality, and other product specifications are subject to change without notice or obligation.
Contents & Packaging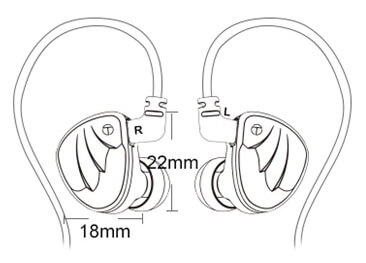 TRN BA8 Earphone x 1 pair

6N OCC copper cable x 1

Silicone ear tips (S,M,L) x 3 pairs
Manual x 1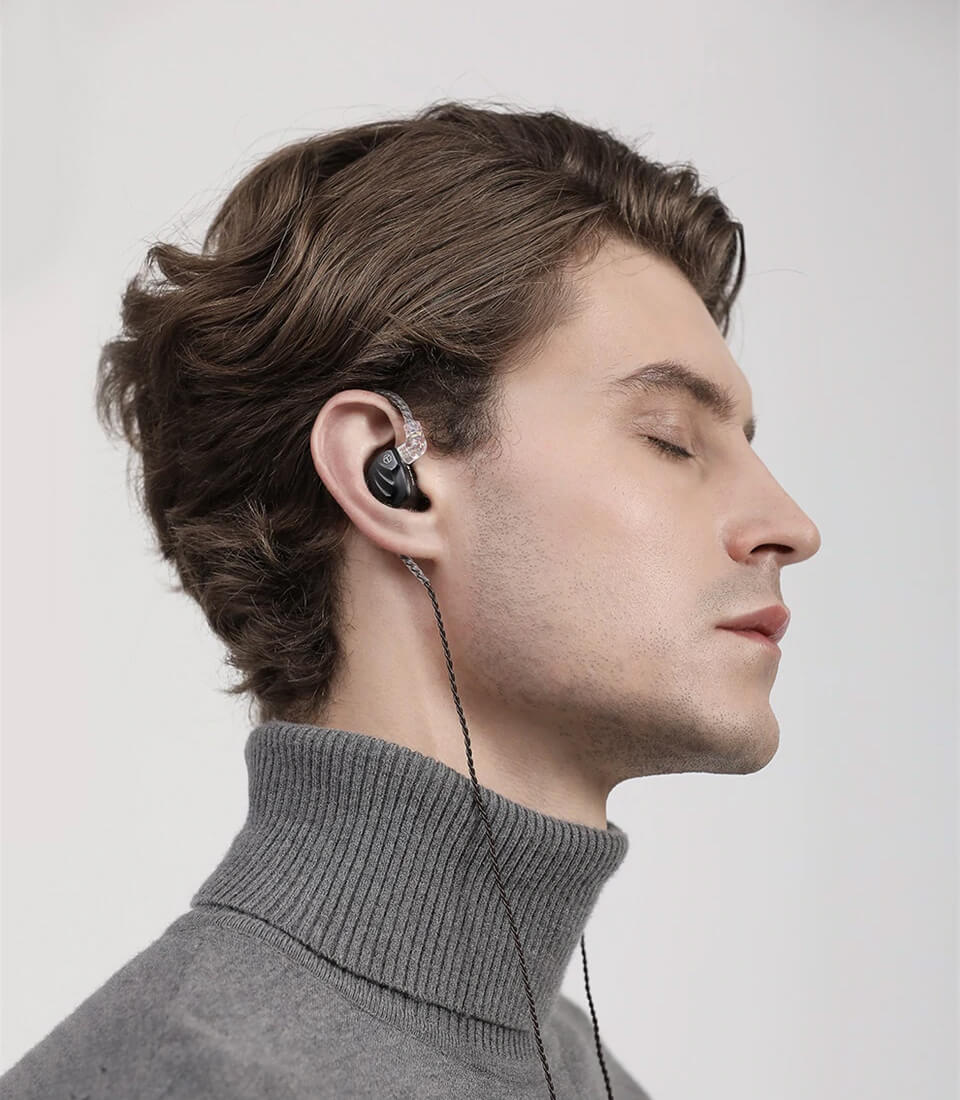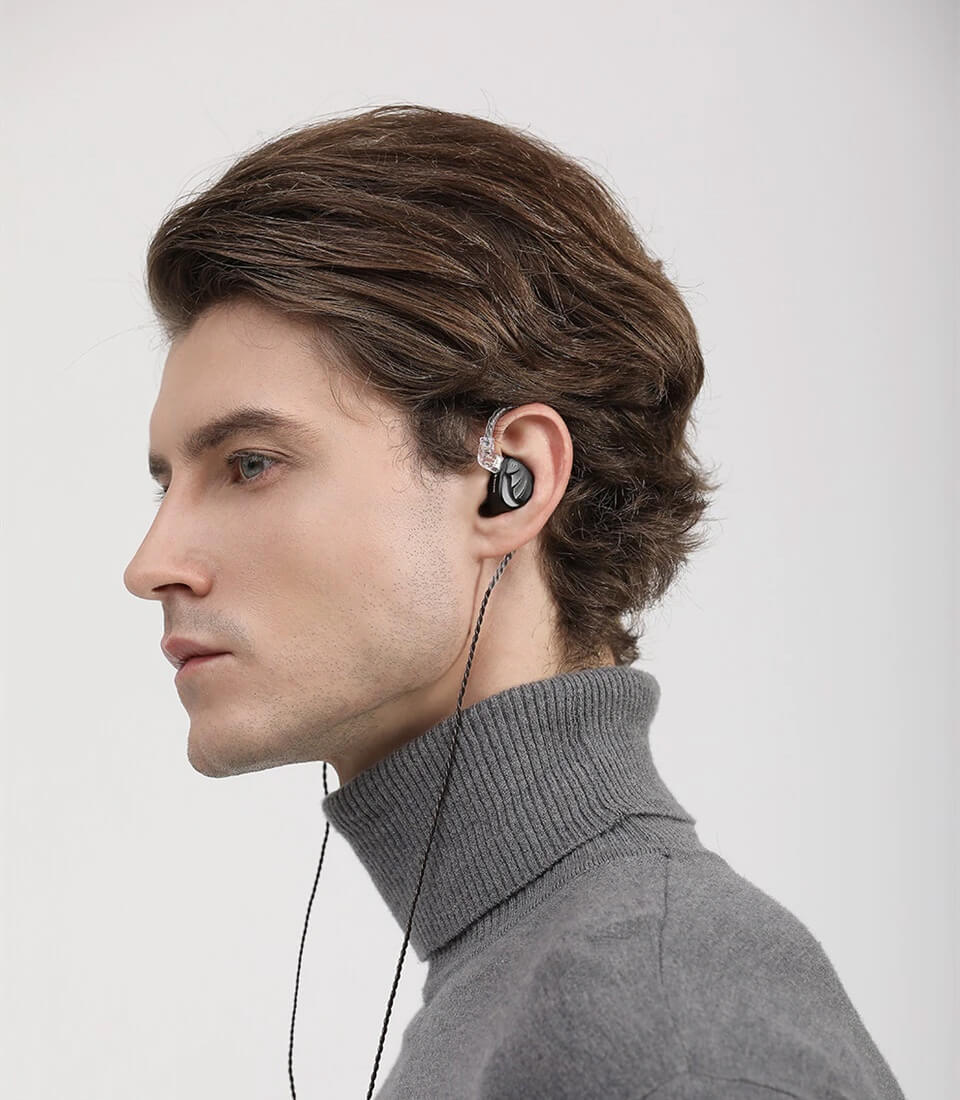 Attaching cable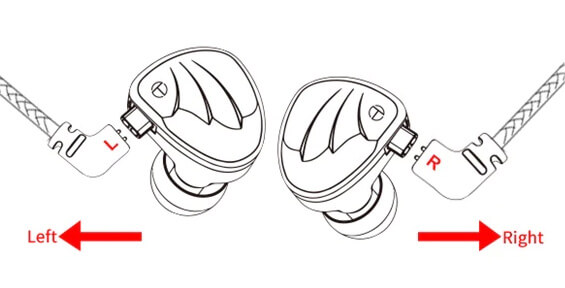 Match left, and right earpieces to the correct channel stated on the cable connectors.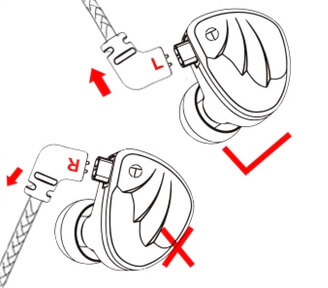 DO NOT connect reverse.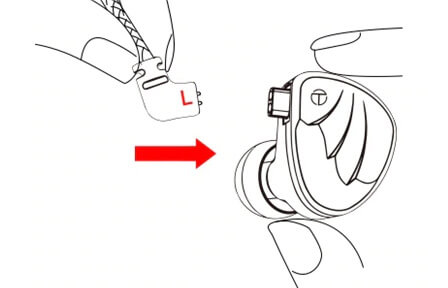 Plug cable connector to the earpiece.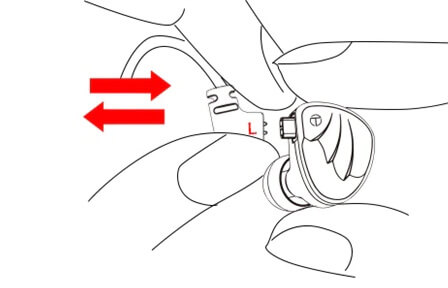 Insert until the earpiece is secure. To remove, grab the earpiece and cable connector, pull straight.
How to properly fit an IEM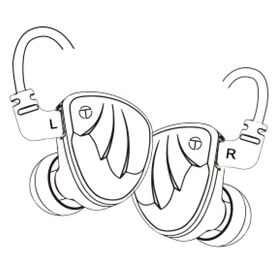 Identify the left and right earpieces.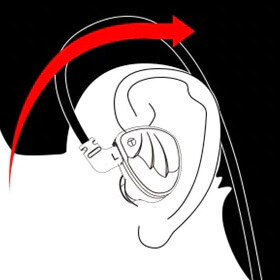 Bring hand overhead and grasp the top of the ear.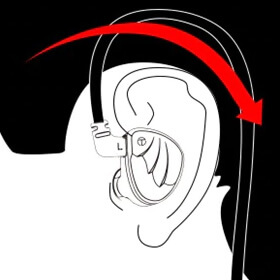 Pull the ear up and out to straighten the ear canal.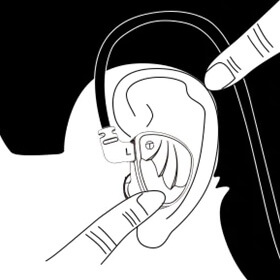 Loop memory wire over-ear and insert earpiece into the ear canal.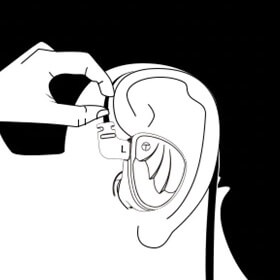 Be sure to slide the ear tip far enough until it seals inside your ear.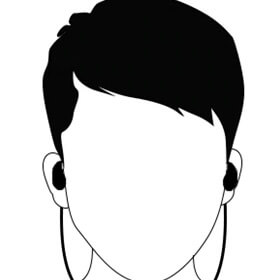 The quality of sound and isolation depends on how well the ear tips seal. If lacking bass, check the tightness of the seal between ear tips and your ears or try other ear tip sizes.