TRN Kirin

Superior Class Planar Magnetic Driver In-Ear Monitor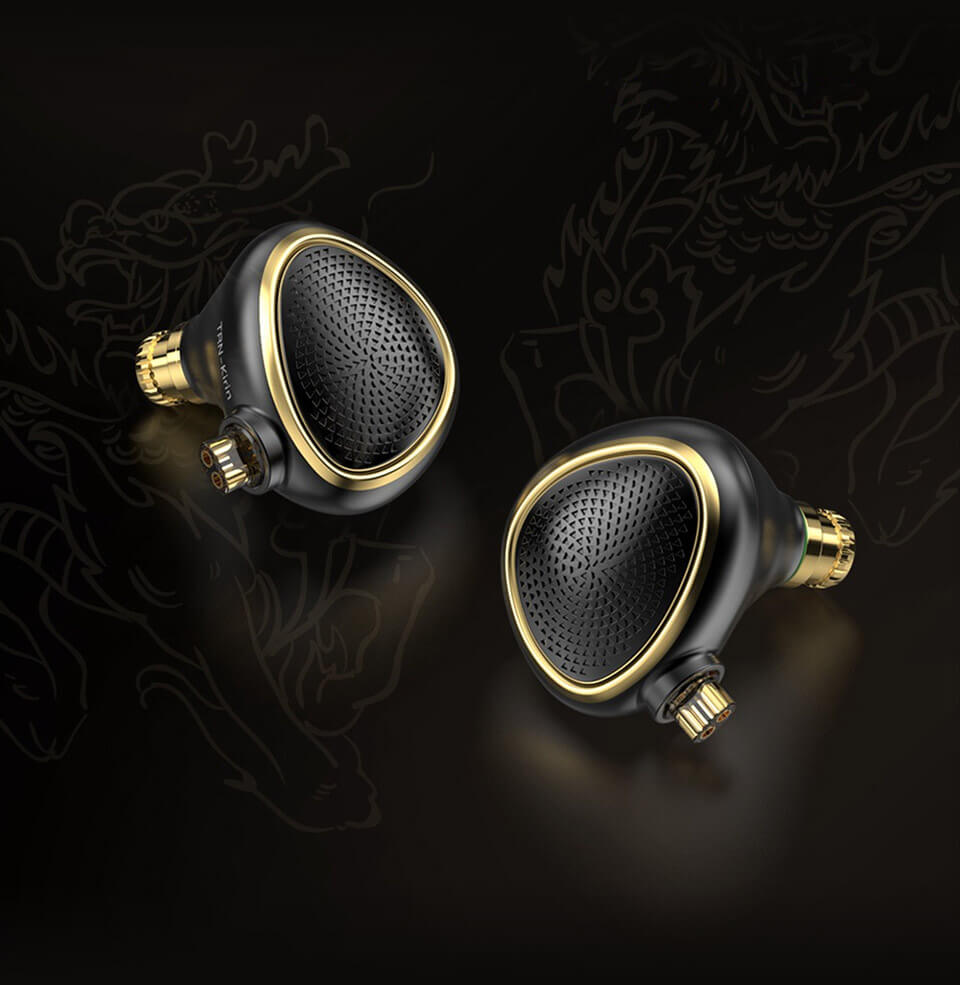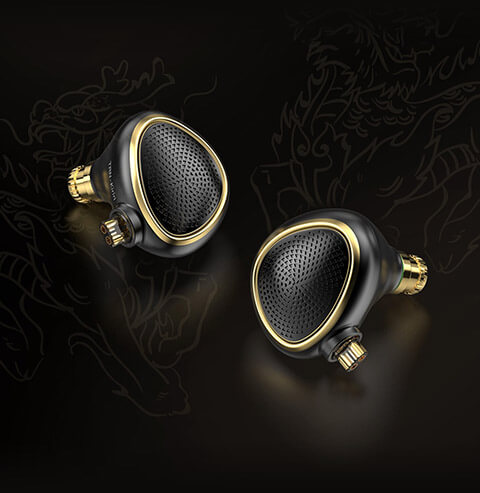 *Please note photos for illustration purposes only.
The actual product may vary in appearance or specification.
The origins of Kirin

An ancient mythical creature, Kirin is one of the most powerful beings in East Asian cultures. It is a regal animal, holy and highly-revered, and often considered a god in its own rights. The Kirin is a chimerical beast resembling a deer or horse with dragon-like scales covering its body. He has a head with antlers, eyes with thick eyelashes, beards, and manes covered with brilliant holy flames. Kirin is a beast of purity and goodness, often seen as a symbol of justice and wisdom. They are omens of great luck and fortune, and their appearance is often believed to be a sign of the arrival of a great leader or a wise man.
The motif design resembles the texture of the Kirin scales.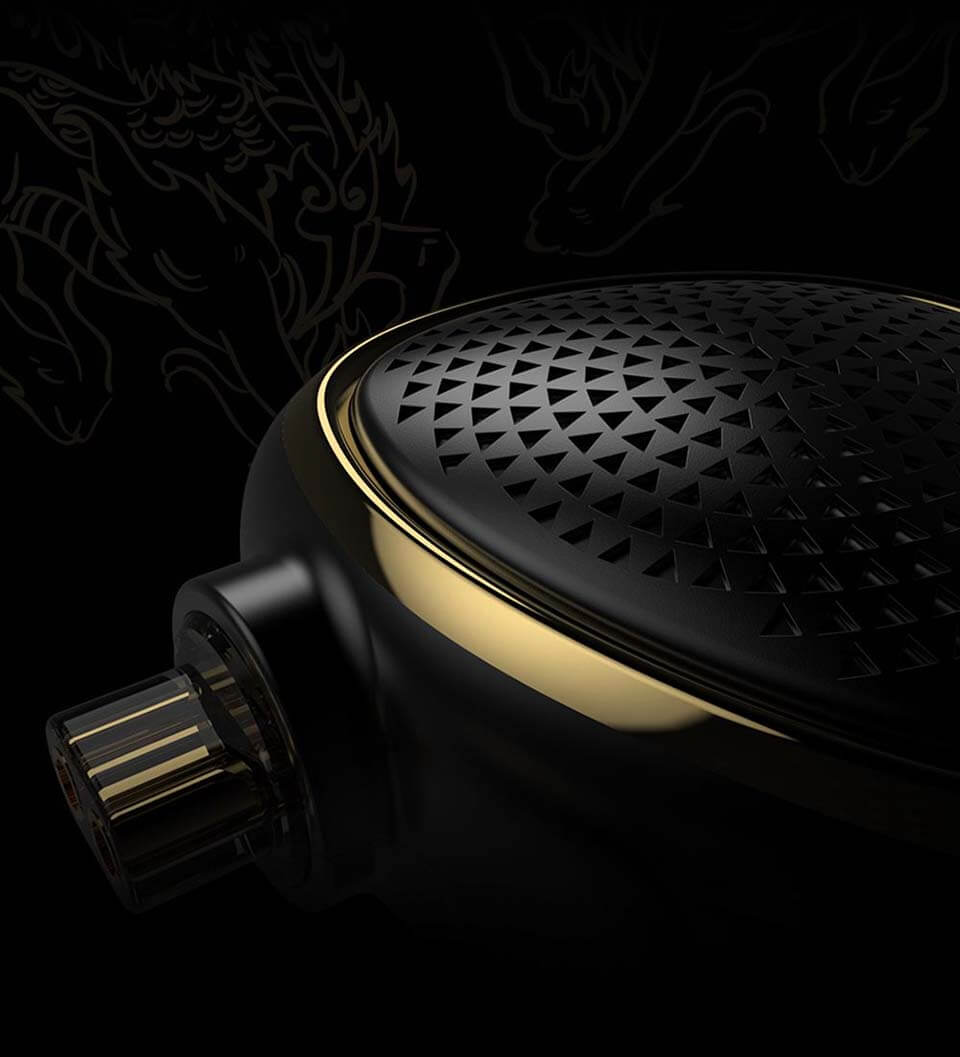 All-new planar magnetic driver and inner acoustical structure

A marriage of Nano-grade planar magnetic driver and our custom acoustical structure - a perfect combination of asymmetric magnetic circuits and custom acoustics housing, results in low distortion, precise imaging, and transparent sound.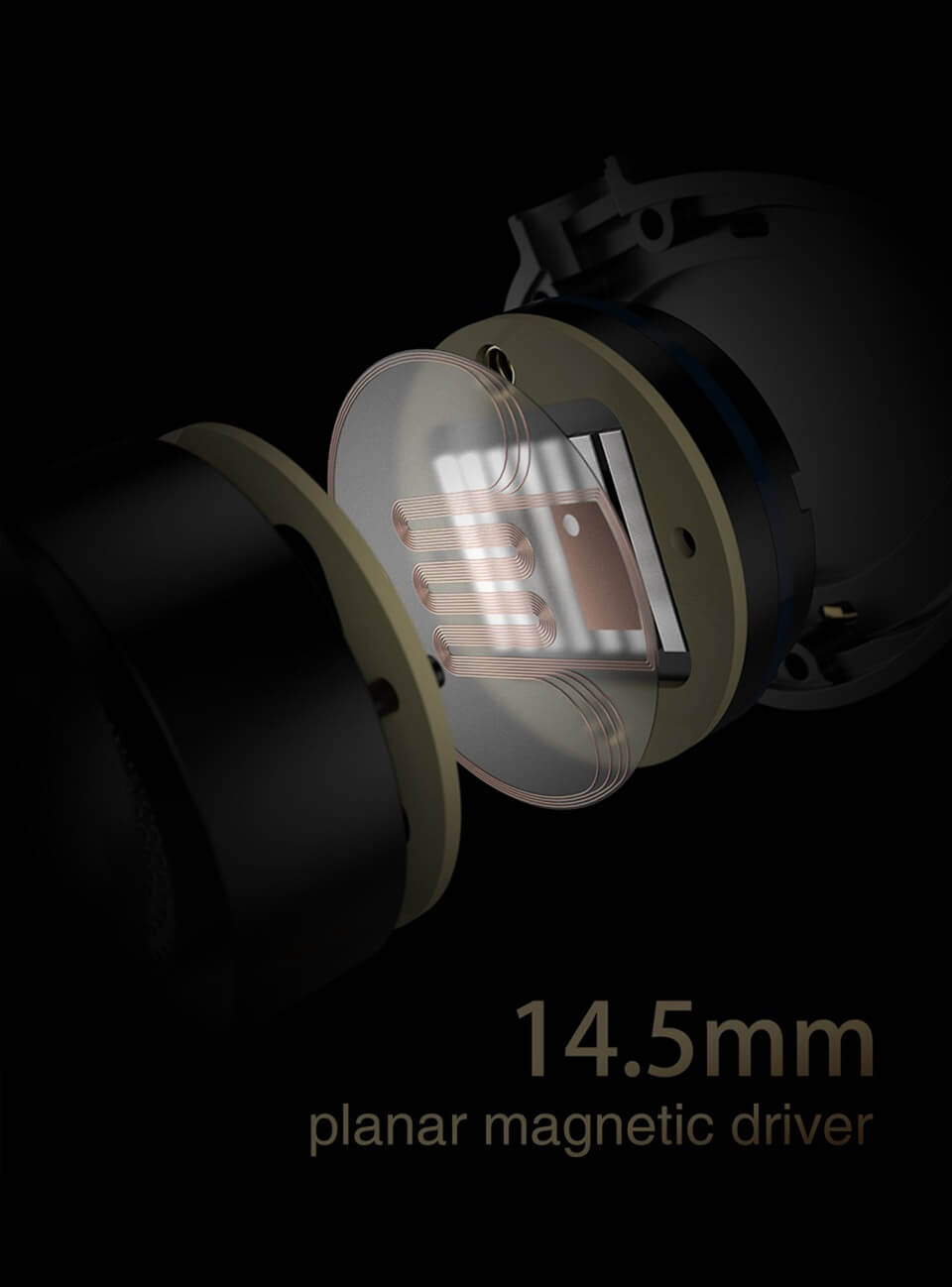 Why planar magnetic drivers over conventional dynamic drivers?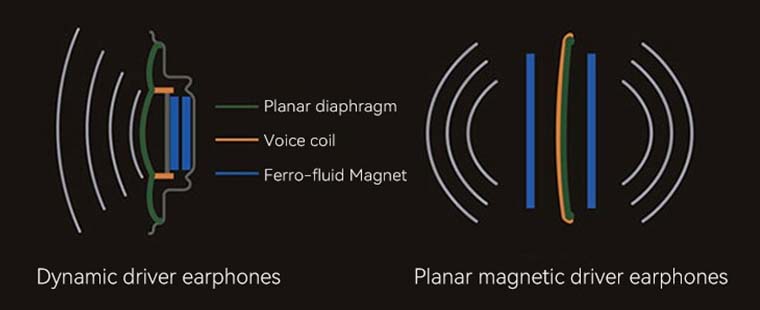 A planar magnetic driver functions differently from a dynamic driver in that it uses a flat diaphragm rather than a typical cone or dome-shaped membrane. The planar diaphragm also has a conductor trace that allows it to react to the magnetic field produced by magnets on one or both sides of the diaphragm. The conductor trace for planar magnetic headphones is fixed on the diaphragm, while dynamic drivers have a conductor voice coil behind the diaphragm. Both driver types function in a pistonic motion to produce sound waves. However, the planar advantage of having the conductors directly on the flat surface of the diaphragm allows it to react more evenly within the magnetic field. This enables the Kirin to have an extremely wide frequency response from 7Hz to 40kHz. Planar magnetic drivers often sound tighter, more controlled, and have better extension capabilities with less distortion for bass than dynamic drivers. In general, planar magnetic earphones are better at instrument separation and clarity.
Freedom of choice

Swappable tuning nozzles
TRN Kirin comes equipped with three gold-plated brass nozzles that can change the tuning of the sound. The inner diameter and length of the nozzle will affect the overall sound presentation.

* TRN Kirin is factory pre-installed with "Reference" tuning nozzle.
The other tuning nozzles are included in the accessories.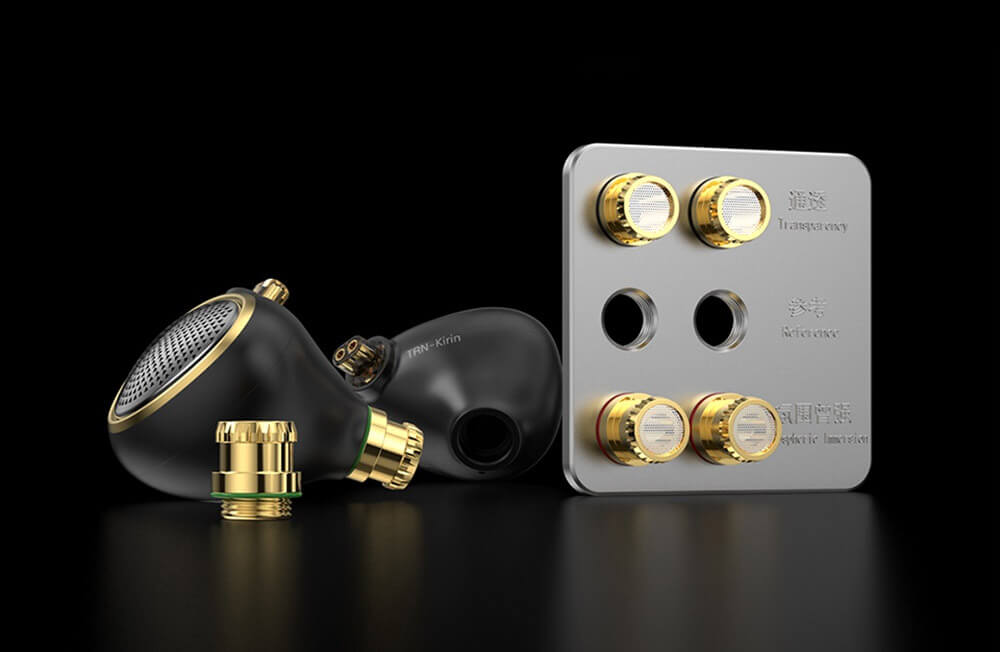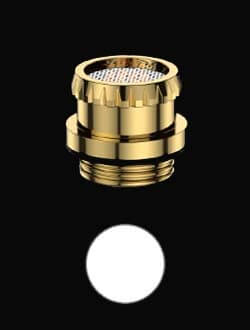 Transparent
(Black silicone ring)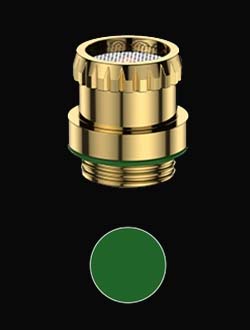 Reference
(Green silicone ring)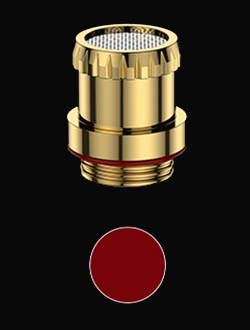 Atmospheric
(Red silicone ring)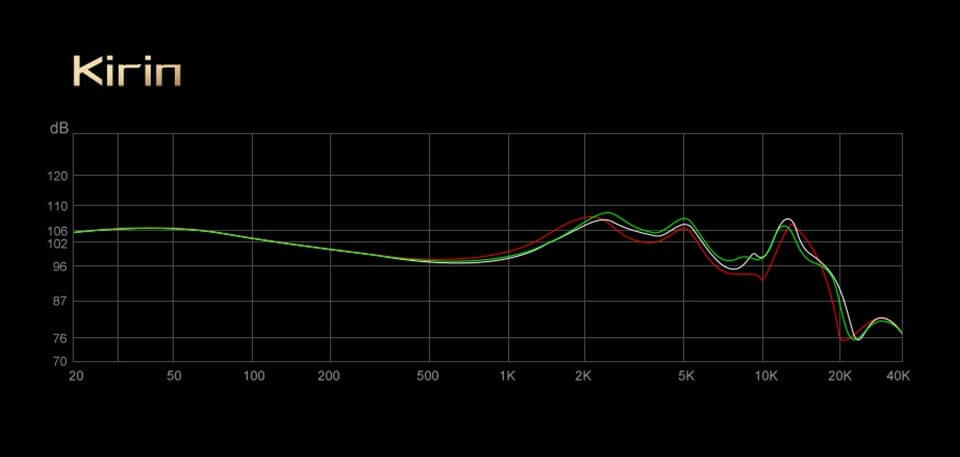 Magnesium alloy housing

Forging the momentum of sound
TRN Kirin's housing is made of CNC-machined magnesium alloy. This aerospace material is effective in reducing harmonic resonance, providing a rigid and durable structure.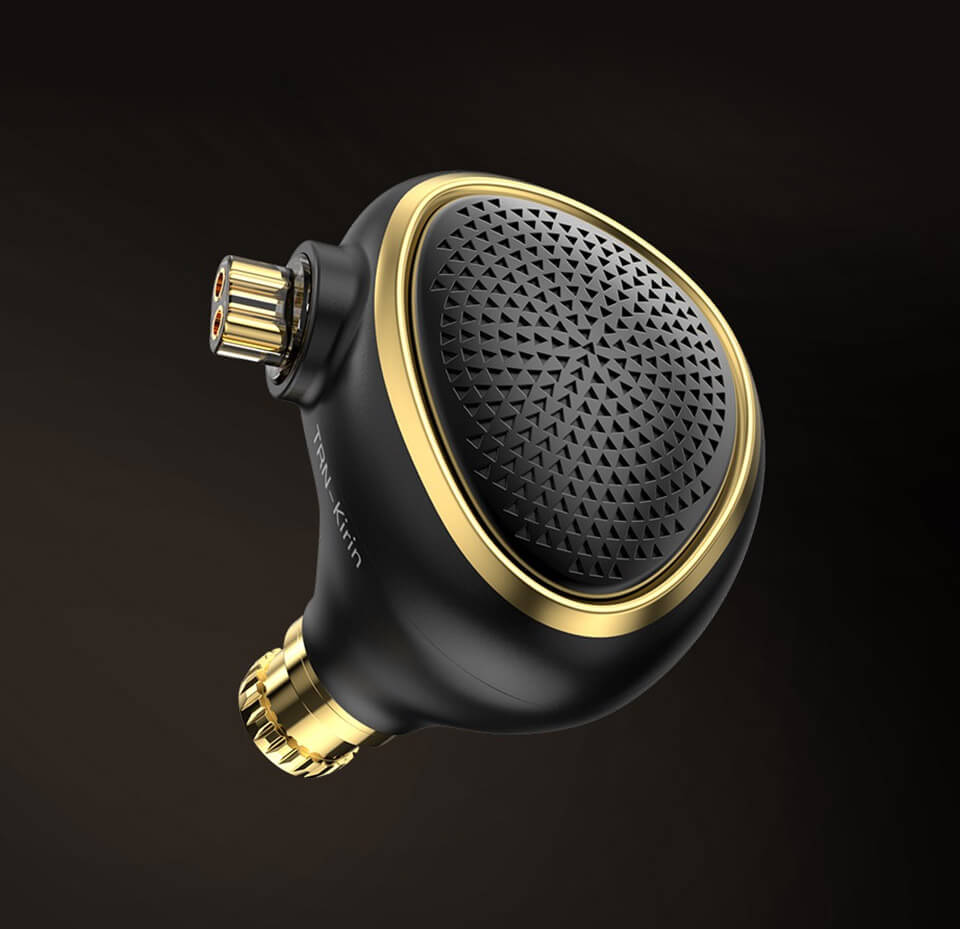 The balancing act pressure relief vent

Unique to TRN Kirin, airflow control helps equalize internal chamber pressure through a specially-designed vent in front of driver assembly, resulting in a more "cleaner" bass response, exceptional image clarity, superb detail retrieval, and a wide soundscape.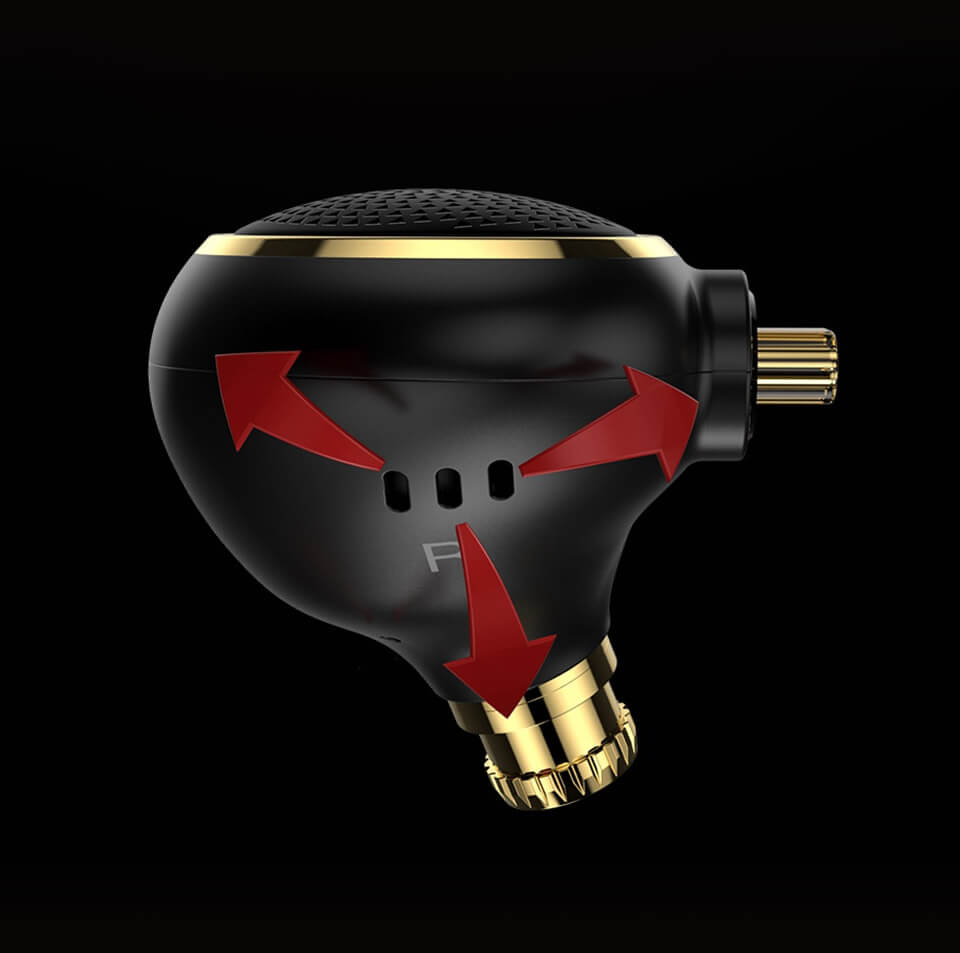 8-core high-purity silver-plated oxygen-free copper cable

Swappable audio connectors
Plug and play convenience with 3.5mm, 2.5mm, and 4.4mm balanced plugs to choose from.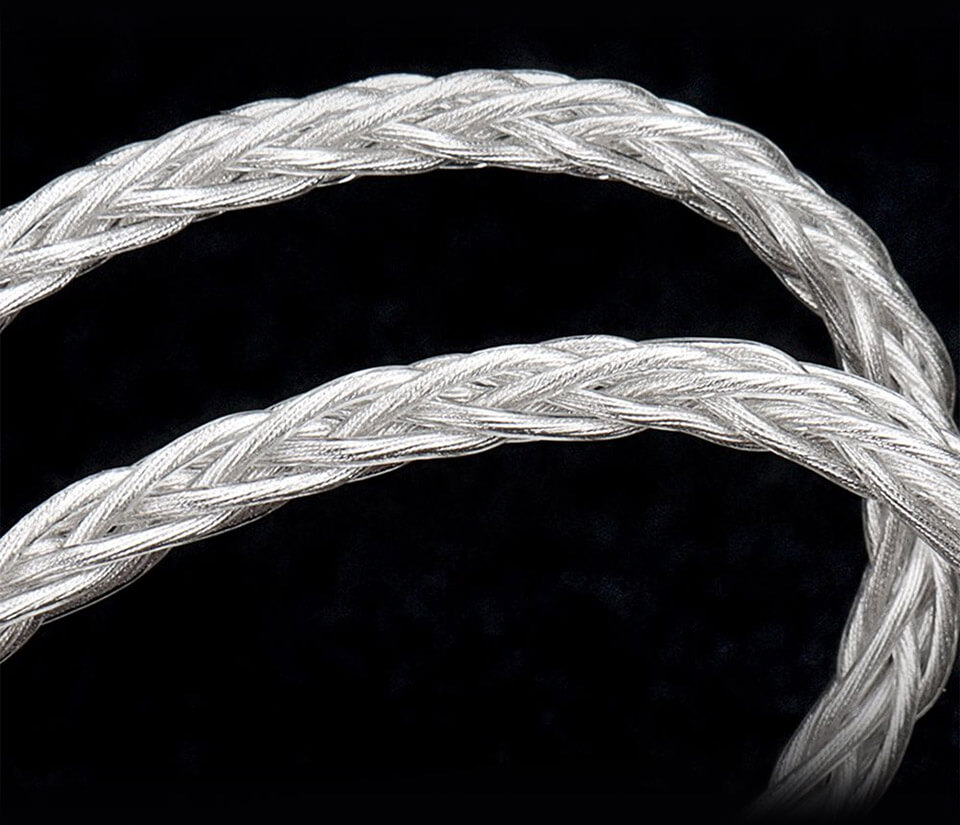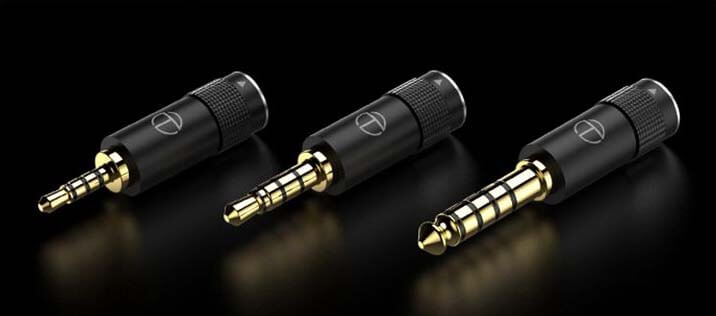 Plug and play convenience. Includes 3.5/2.4/4.4mm connectors.
It is fully accessorized, just for you!

8-core silver-plated oxygen-free copper cable, aluminum storage case, 3.5/2.5/4.4mm audio connectors, 6.5mm jack adapter, 7 pairs of eartips (Balance*3 (SML) + Bass*3 (SML) + Memory foam*1), 3 pairs of tuning nozzles (Transparent + Reference + Atmospheric).At TRN, we value your experience.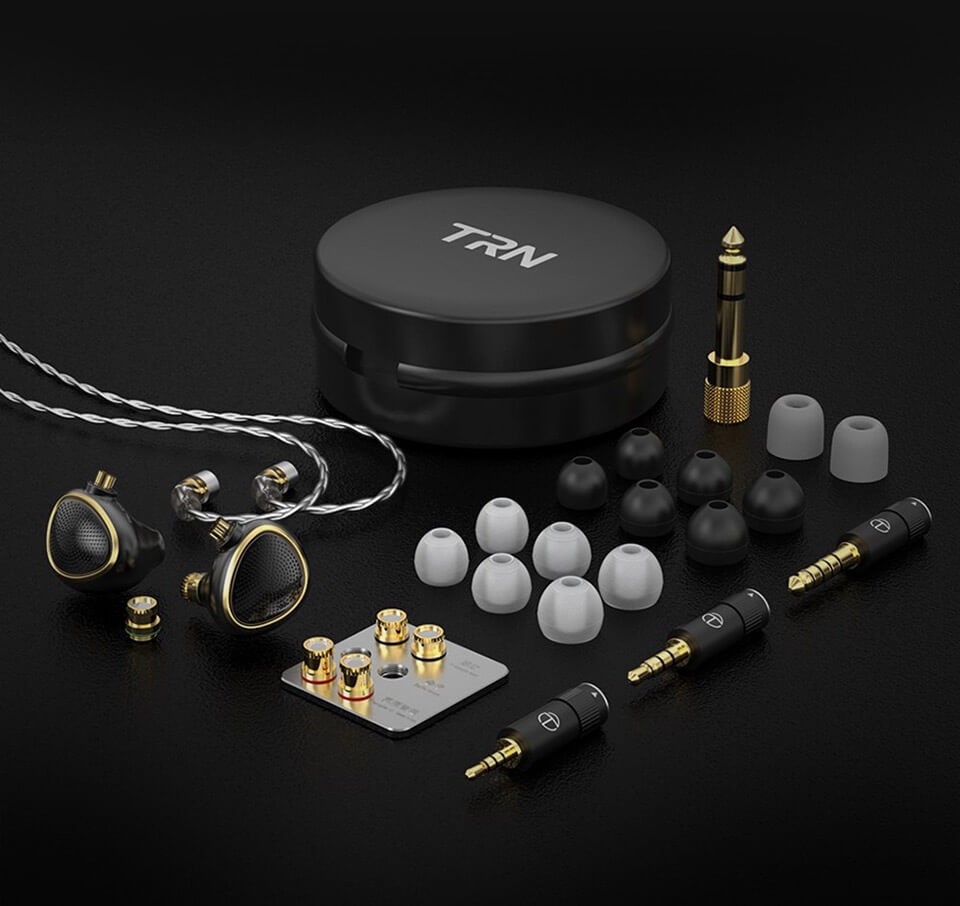 Specification

Planar Magnetic Driver In-Ear Monitor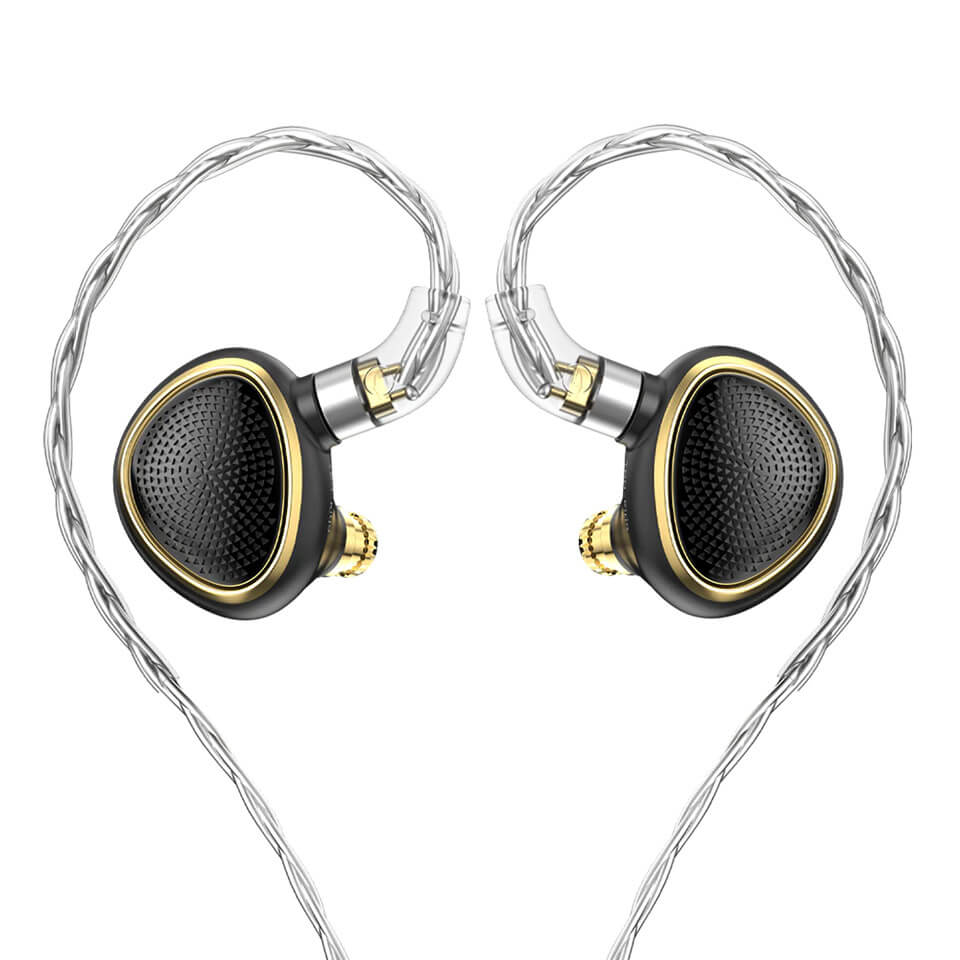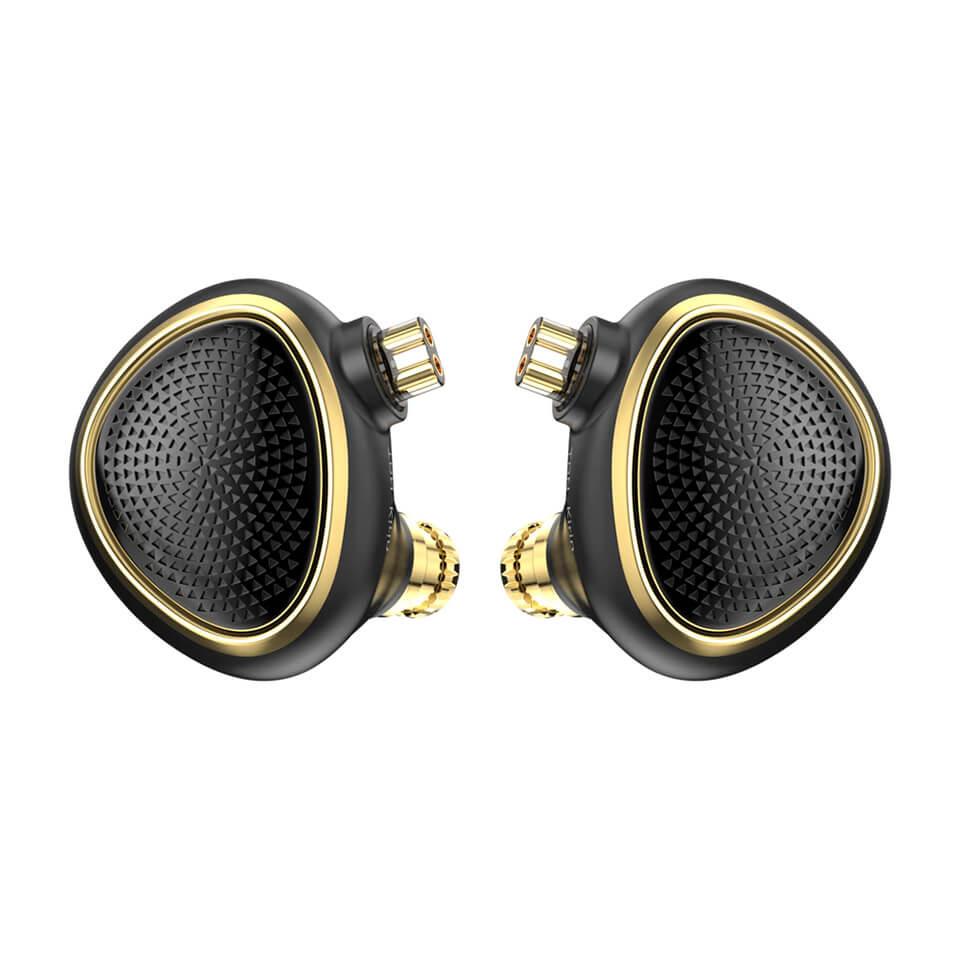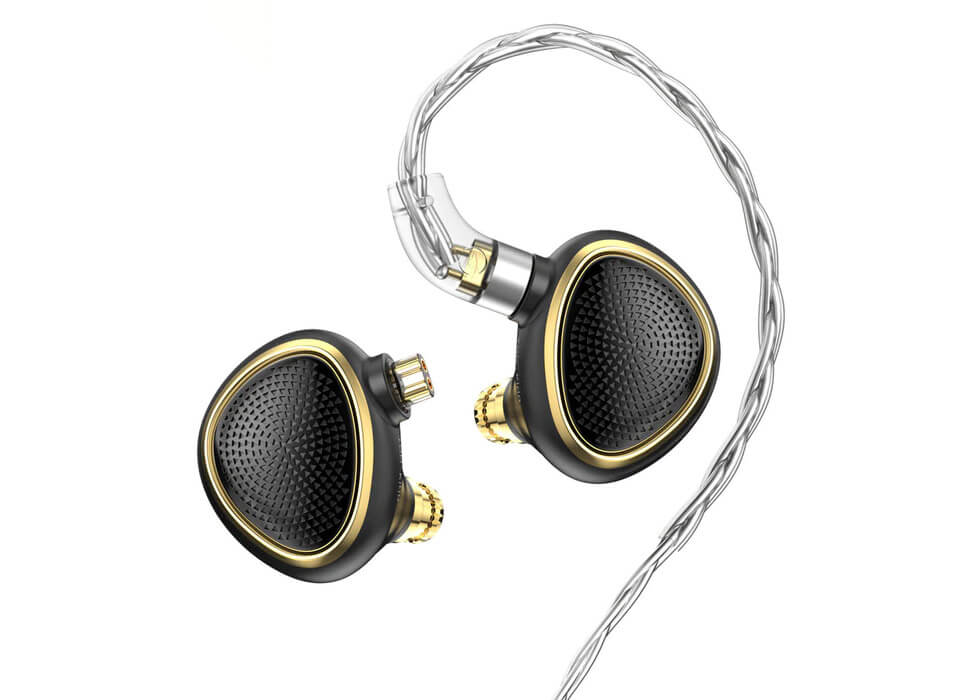 Instruction for EZ-Swap connectors

When switching EZ-Swap connectors:

Alight both male end
and female ends
►
of the connector in a straight line.
Push in both ends
for quick attachment.

Pull both ends for quick detachment.