TRN V10
Quad hybrid drivers high-fidelity in-ear monitor

Integrated electronics crossover

/

Concentric dynamic drivers

Dual balanced armature drivers

/

Detachable braided cable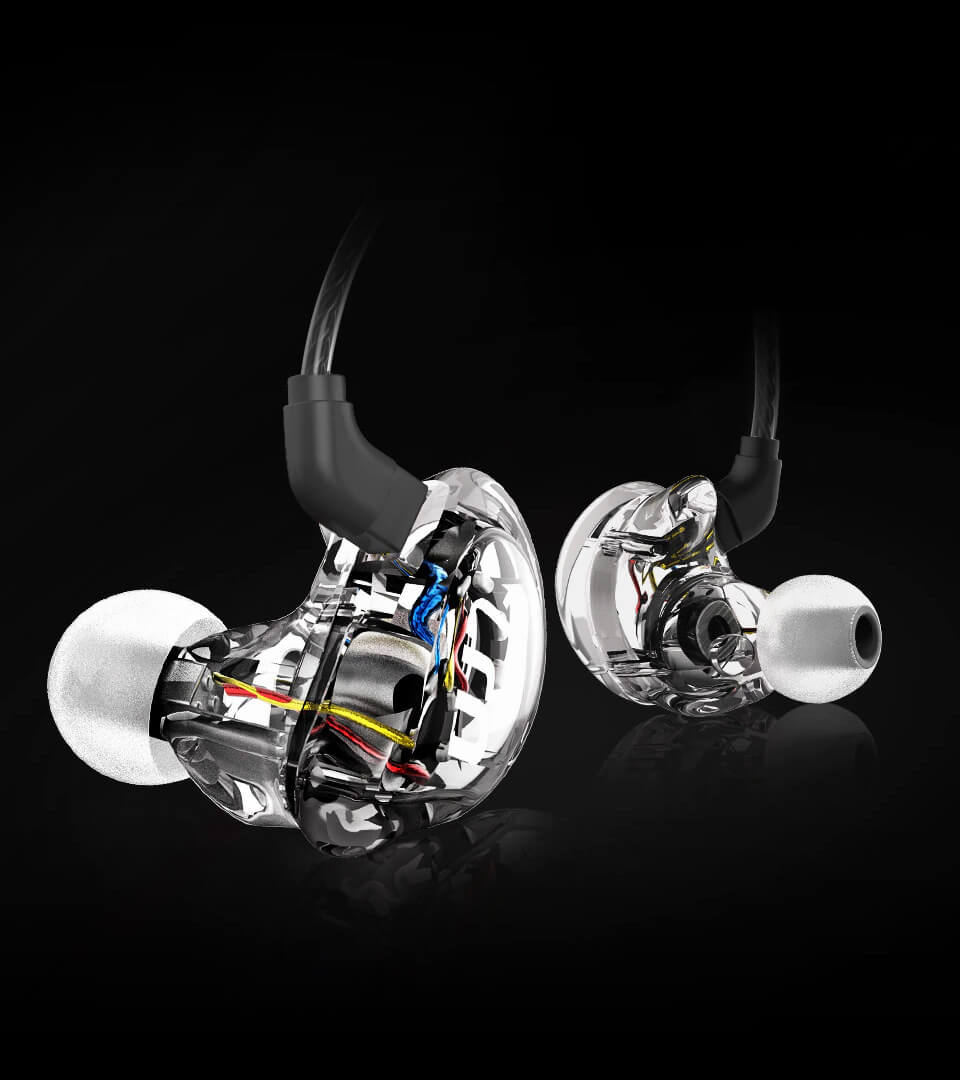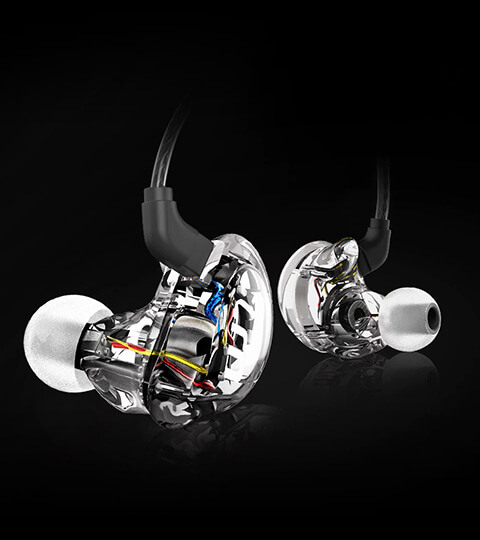 Dual 30095-type balanced armature drivers

TRN V10 uses two 30095-type balanced armature (BA) drivers to achieve coherent, crystal-clear, and spacious treble, giving the most natural sound you have ever experienced.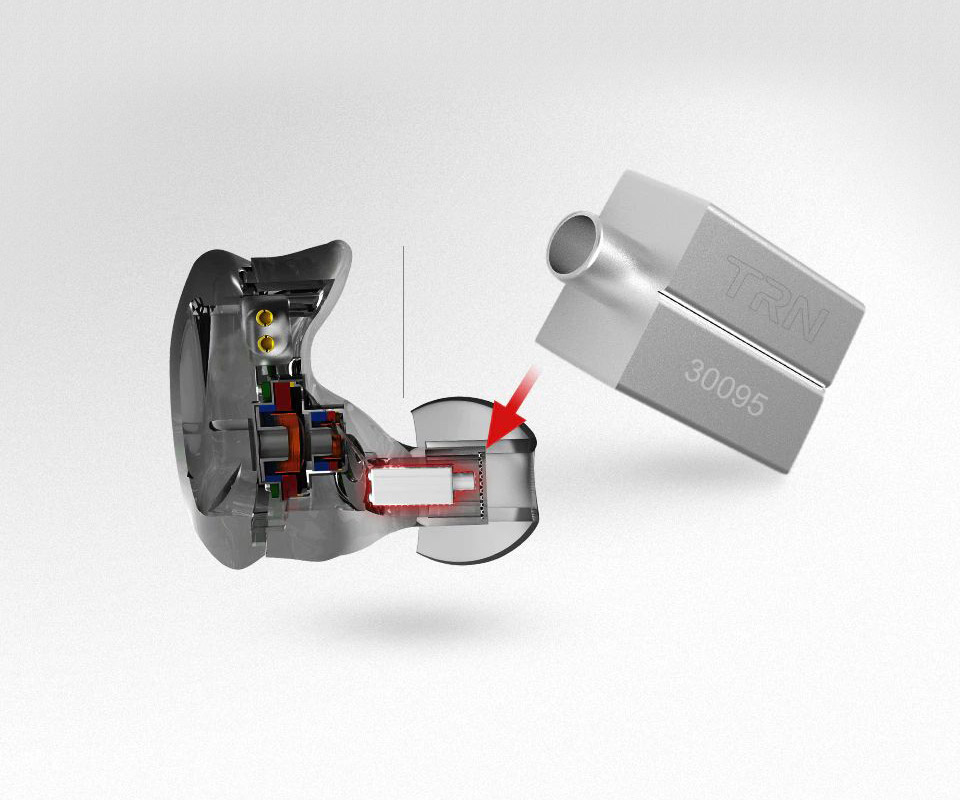 Dual 30095-type
BA drivers
A legend in the making

The TRN V-series are tuned based on the latest acoustic engineering and psychological research. We aimed for a product line where our earphones are undoubtedly chosen to be referred to as standards for years to come.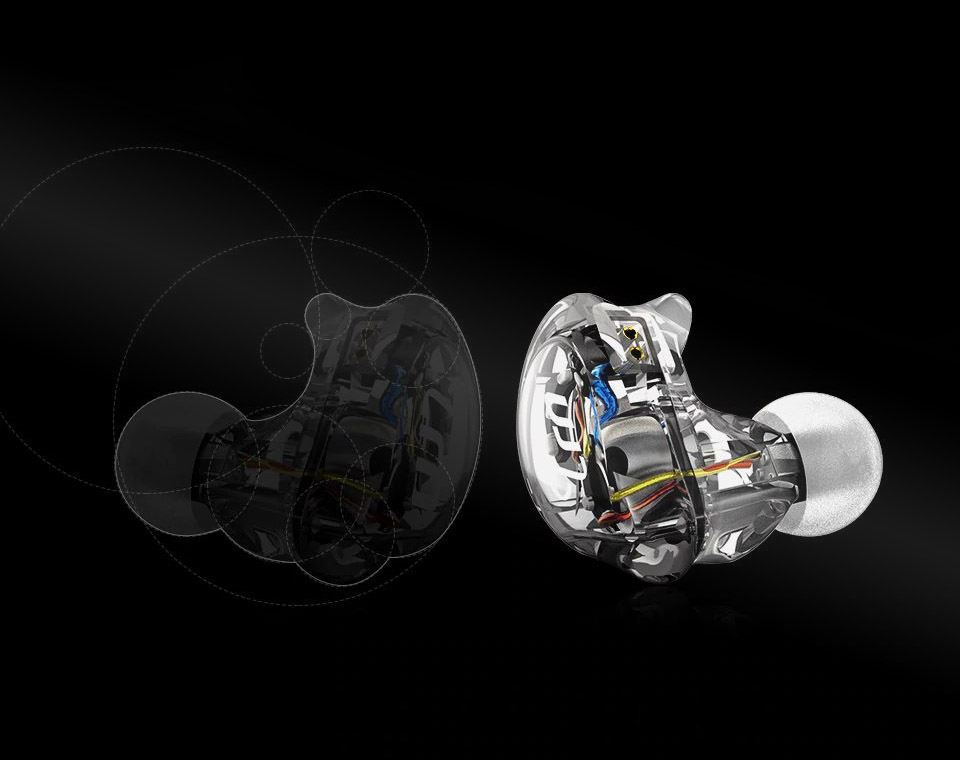 Painstakingly tuned for perfection

When TRN engineers were given the daunting task of "voice" the new IEM, it had to appeal to the most demanding audiophiles and music lovers. Several prototypes were made. Our engineers, tuners, and beta-testers would decide on one that suits a broad music genre and listening preferences.Thus, the TRN V10 was born!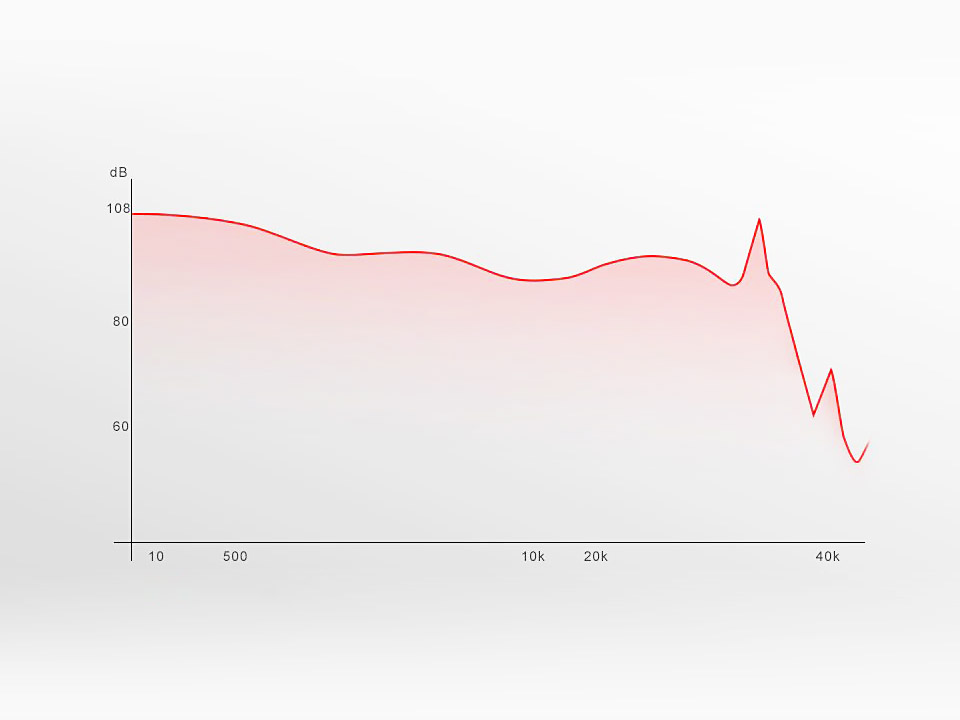 *The above data is from TRN Acoustic Laboratory Test. Actual use may be slightly different.
It's a material world

Polycarbonate (PC) is a hard material that is smooth to touch, glossy and clear. PC is said to be more durable than conventional hard-plastic commonly used in cheaper lEMs. It provides robust housing for the delicate drivers and electronics components inside.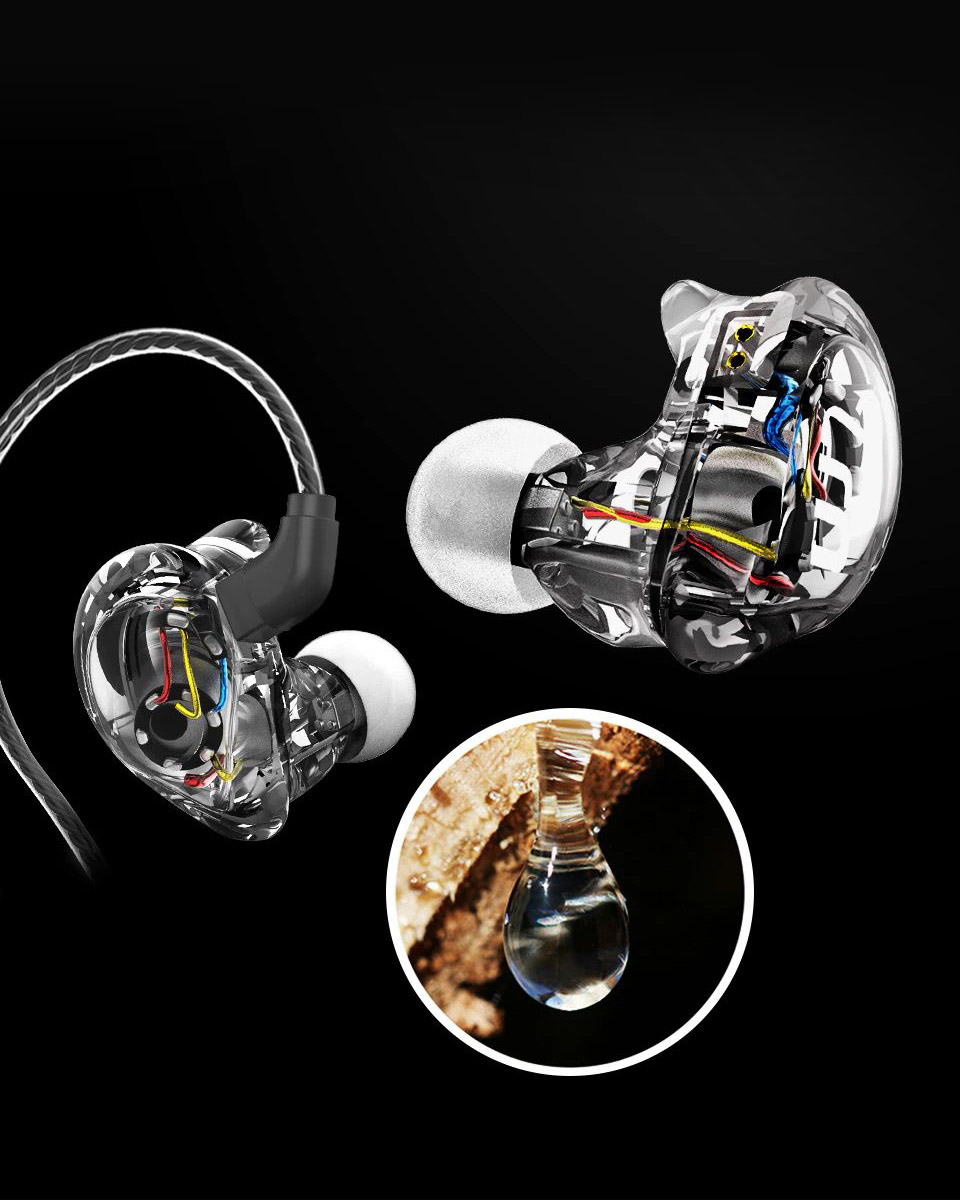 Hearing is believing!

Unique to TRN, the concentric dynamic driver gives dynamic, clear, punchy bass, sweet-sounding, and natural midrange. Balanced armature driver provides spacious, crisp, detailed, yet comfortable treble.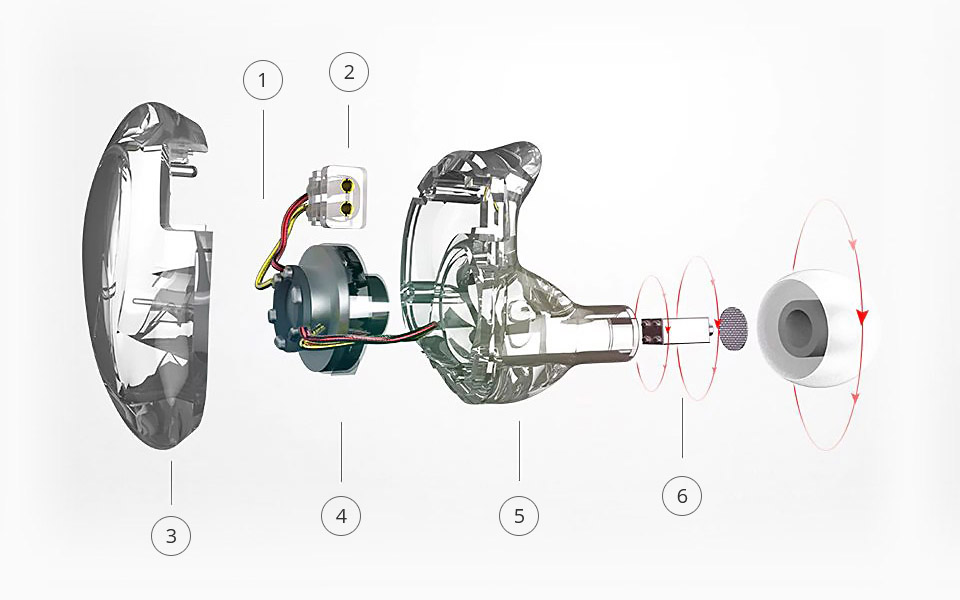 1
Integrated electronic crossover
4
11mm + 6mm concentric dynamic drivers
6
Dual 30095-type balanced armature driver
Custom-made concentric dynamic driver with unprecedented power and dynamics

Customized super high-flux neodymium magnet, voice coils, and diaphragms are built into a single unit for your optimum listening pleasure and contentment.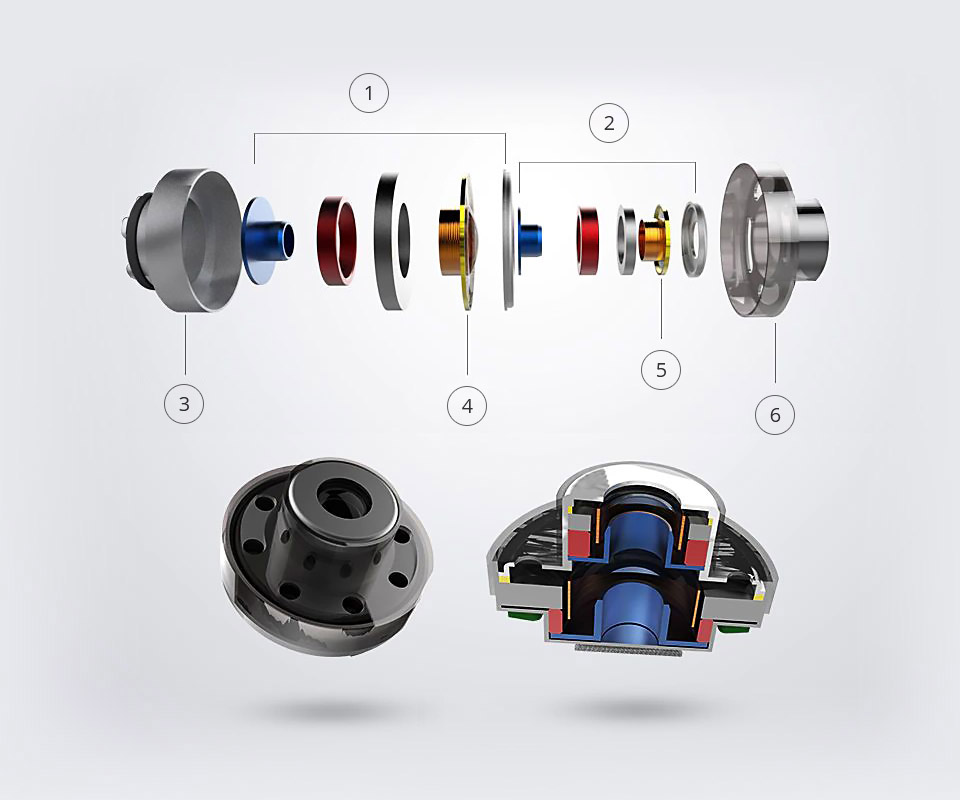 4
Bio-cellulose diaphragm
We love tests... Literally!

TRN engineers love tests. Every batch of IEM undergoes a rigorous 16-step ISO-standard testing procedure to ensure our products work perfectly out of the box.
As good as tailor-made

TRN V10 features specially designed housings that provide excellent isolation, ensuring a secure and comfortable fit wherever your music goes.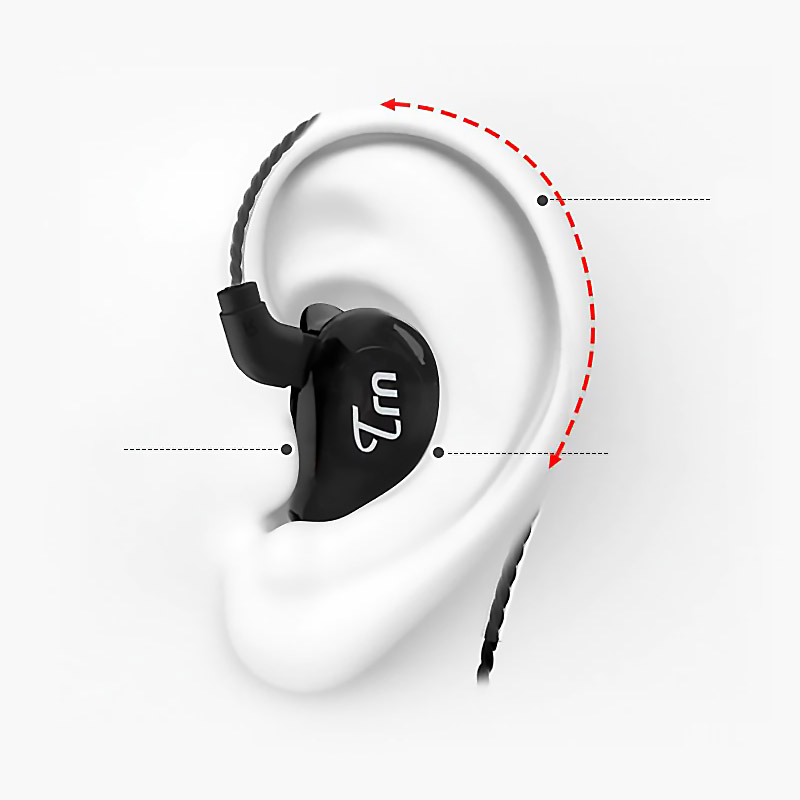 Antitragus
support
Auricle
support
Tragus
support
Are two pins are better than one?

MMCX or 0.75mm 2-pins? TRN engineers were torn between these two popular connectors but decided to adopt the latter due to better connectivity and long-term durability.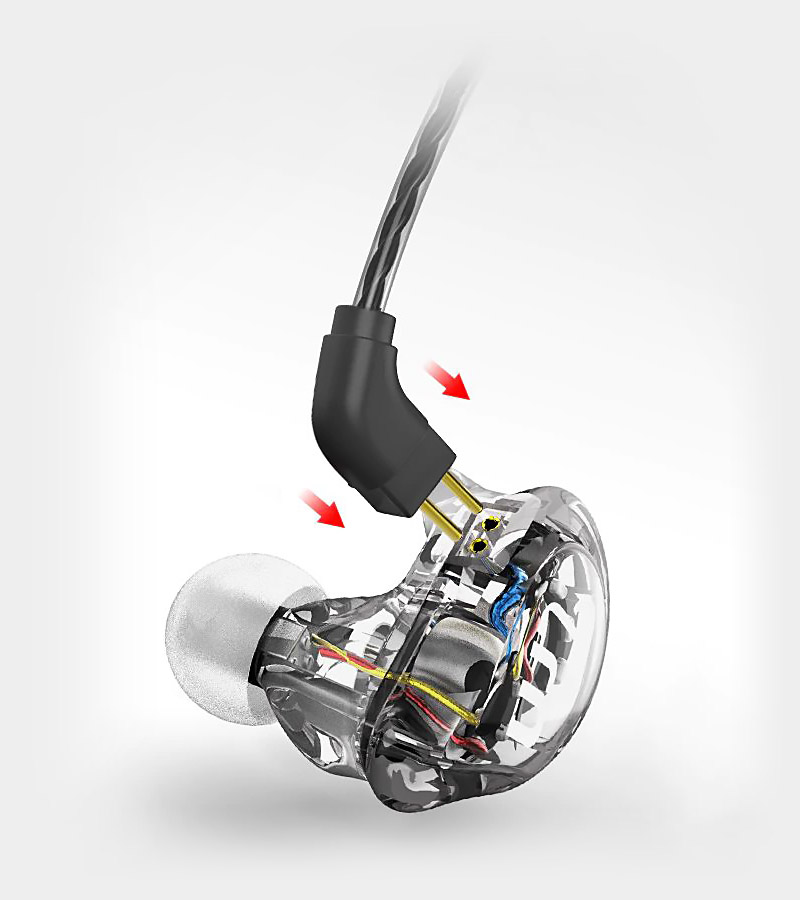 0.75mm
2-pin connector
An expanding range of accessories to fit your lifestyle and listening habits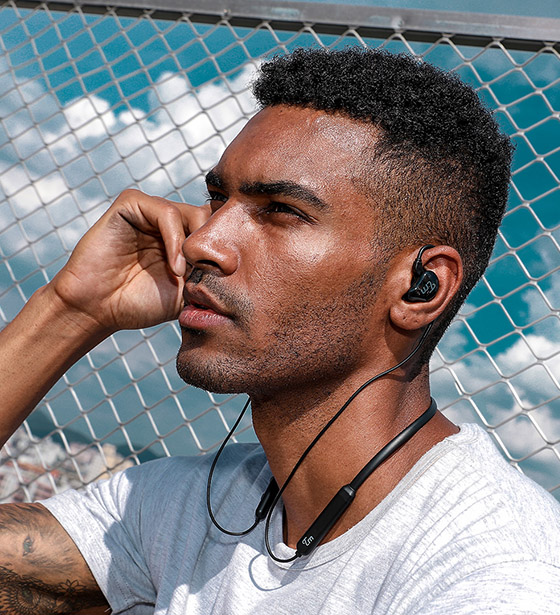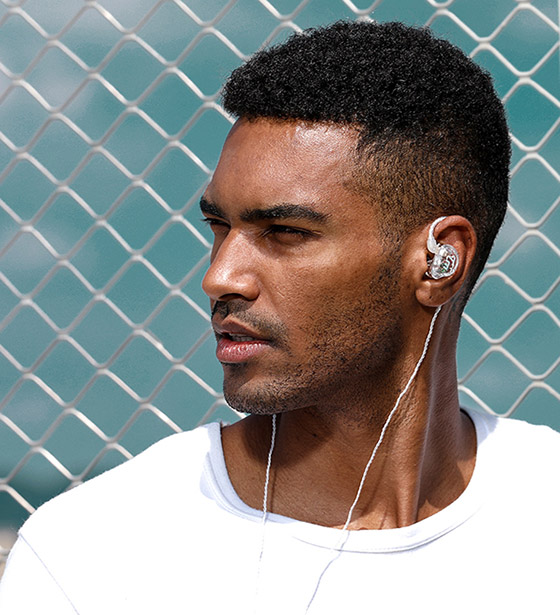 Please note: Both Bluetooth modules and silver-plated cable are sold separately. Photos for illustration purposes only.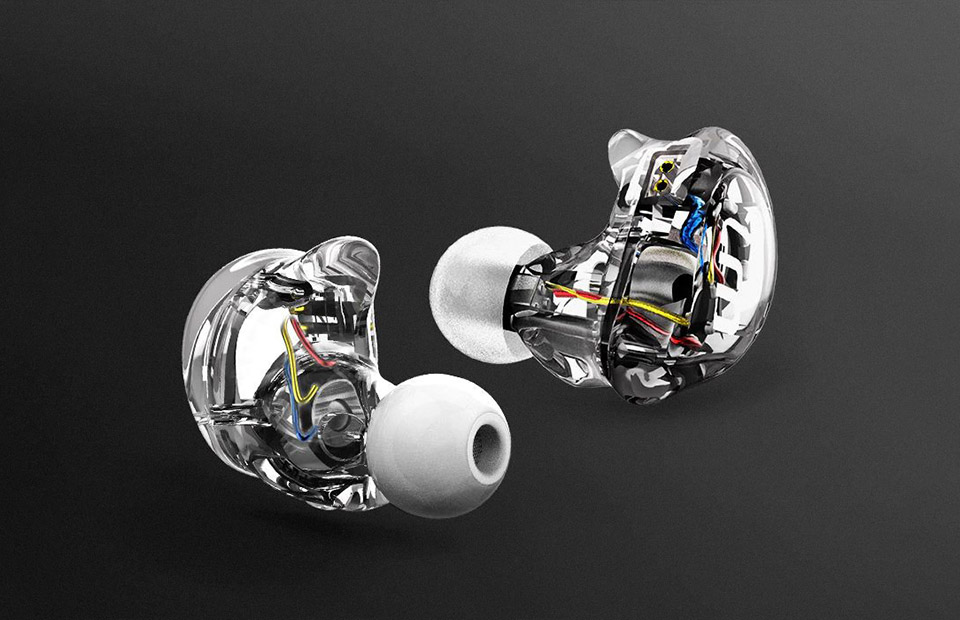 Clear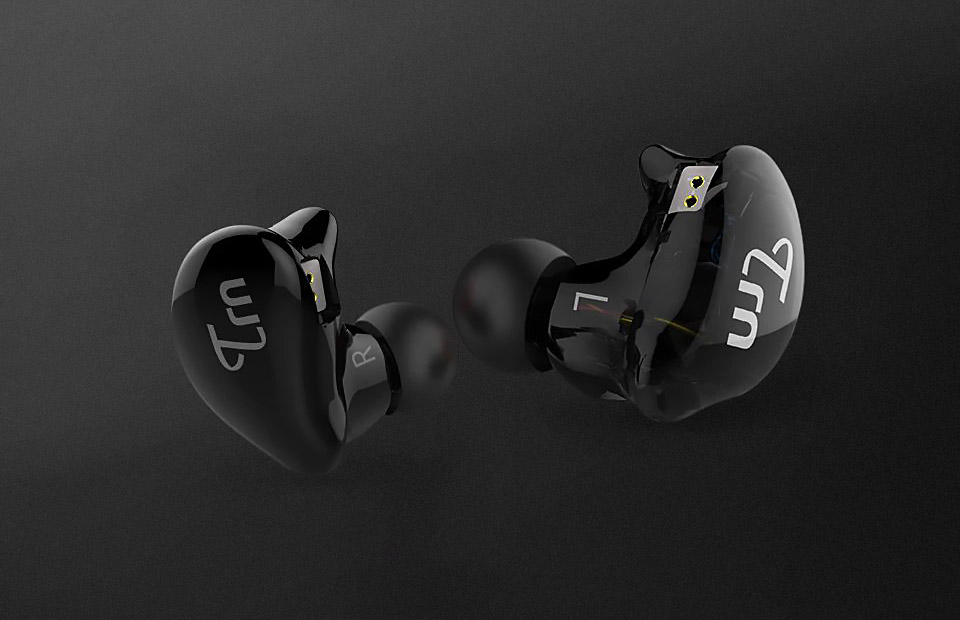 Glossy black
4-cores cable

The stock cable consists of 4 cores, each with 56-strand oxygen-free copper reinforced with high-density 250D nylon fibers and woven into a PVC jacket for durability and flexibility.
Wide compatibility

Convenience at your fingertips. TRN V10 is compatible with both Apple iOS and Android devices.
3.5mm audio jack

TRN V10 uses a standard 3.5mm TRS/TRRS jack for maximum compatibility with all music devices.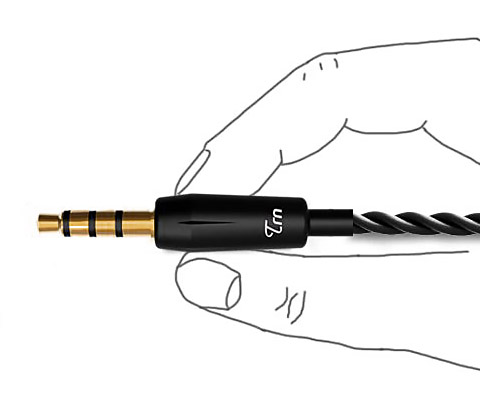 Specifications

* Actual product specifications may vary, and all features, functionality, and other product specifications are subject to change without notice or obligation.
Quad driver hybrid in-ear monitor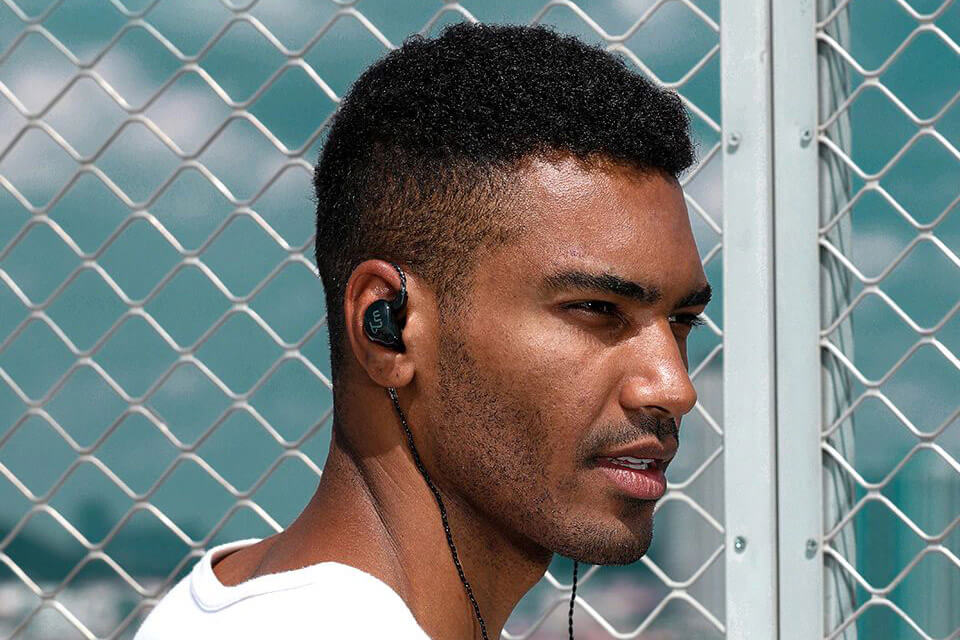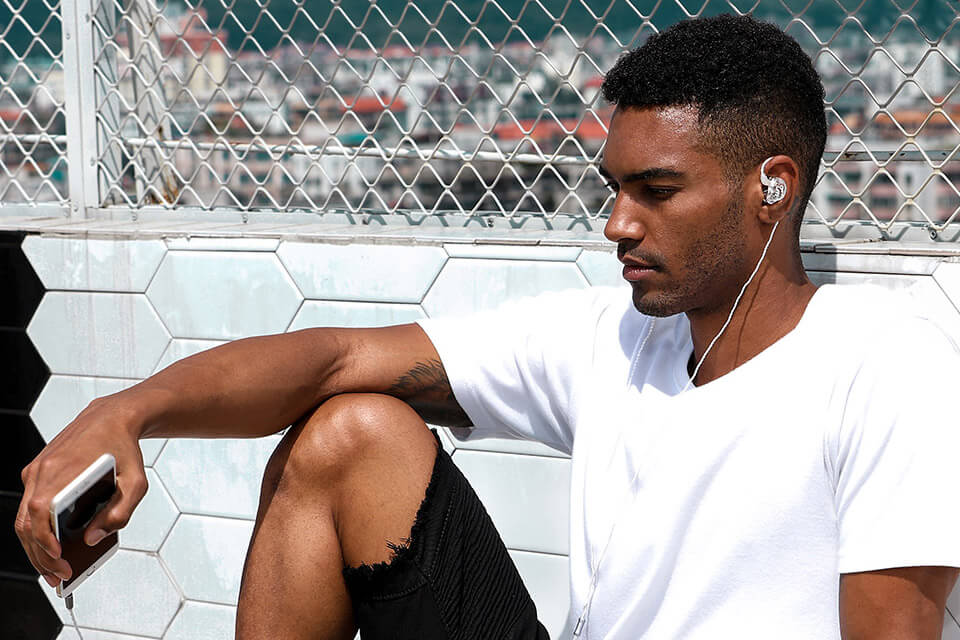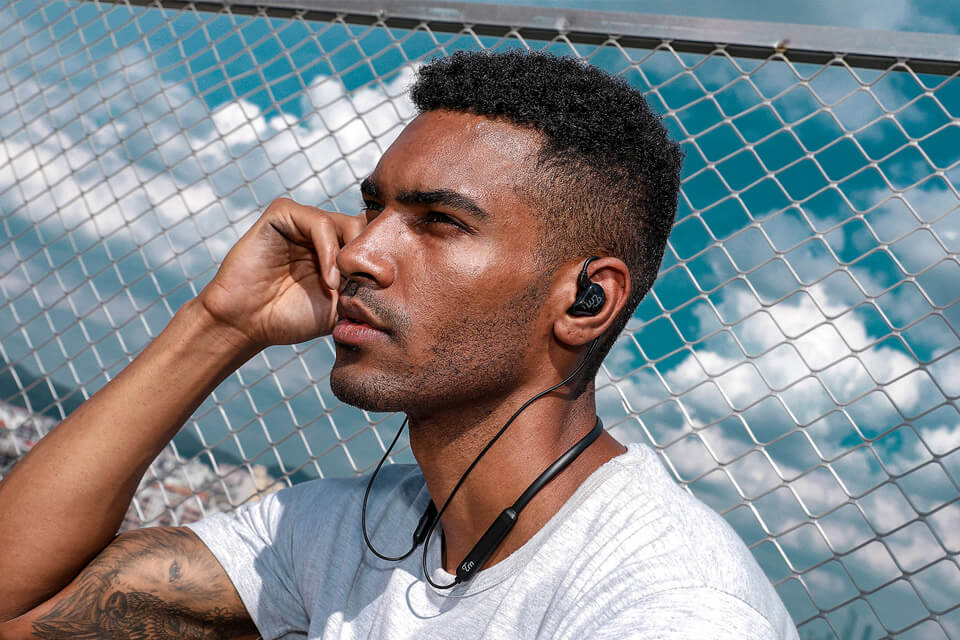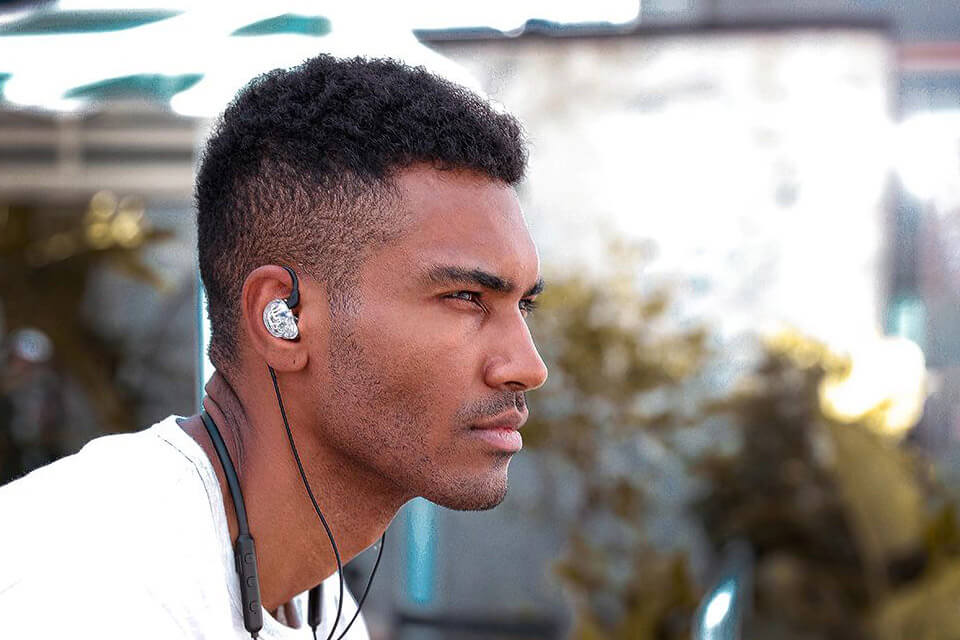 Attaching cable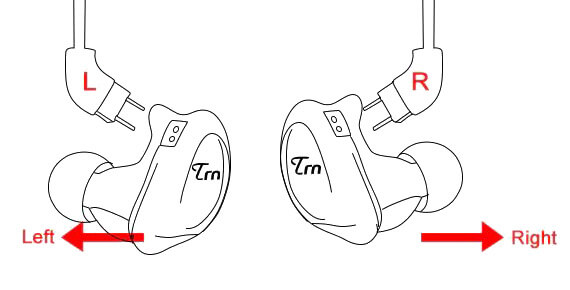 Match left, and right earpieces to the correct channel stated on the cable connectors.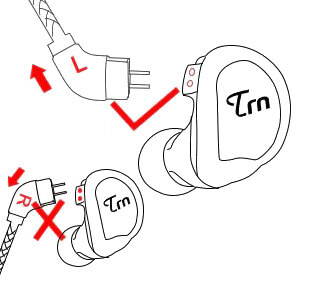 DO NOT connect reverse.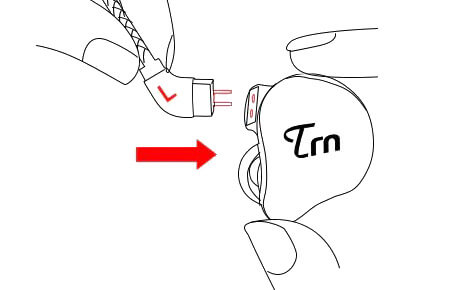 Plug cable connector to the earpiece.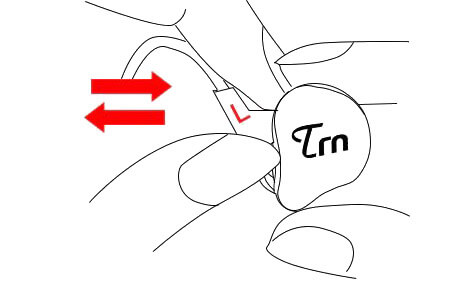 Insert until the earpiece is secure. To remove, grab the earpiece and cable connector, pull straight.
How to properly fit an IEM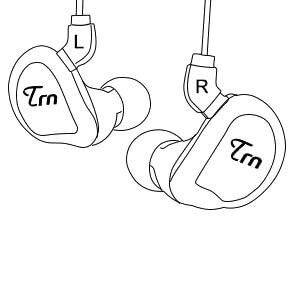 Identify the left and right earpieces.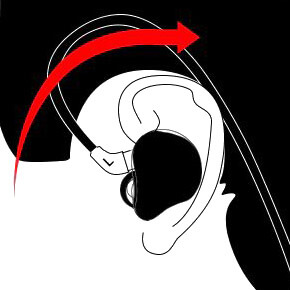 Bring hand overhead and grasp the top of the ear.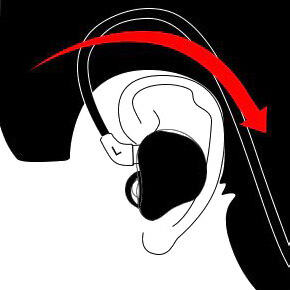 Pull the ear up and out to straighten the ear canal.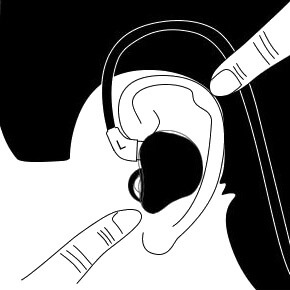 Loop memory wire over-ear and insert earpiece into the ear canal.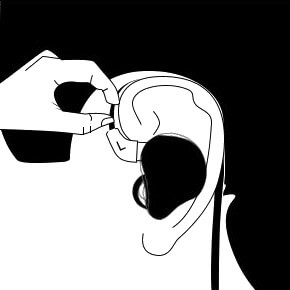 Be sure to slide the ear tip far enough until it seals inside your ear.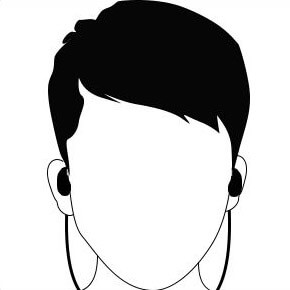 The quality of sound and isolation depends on how well the ear tips seal. If lacking bass, check the tightness of the seal between ear tips and your ears or try other ear tip sizes.