TRN MT4 Pro
Renovated dual dynamic drivers

All-around performance improvement

New Upgrading High-Performance Dual Dynamic Hi-Fi Earphones
10mm DLC Diamond-like Carbon Diaphragm Unit
6mm Titanium-plated Diaphragm Dynamic Unit
Liquid Metal + Resin Shell Design
Standard Four-Strand Silver-Plated Cable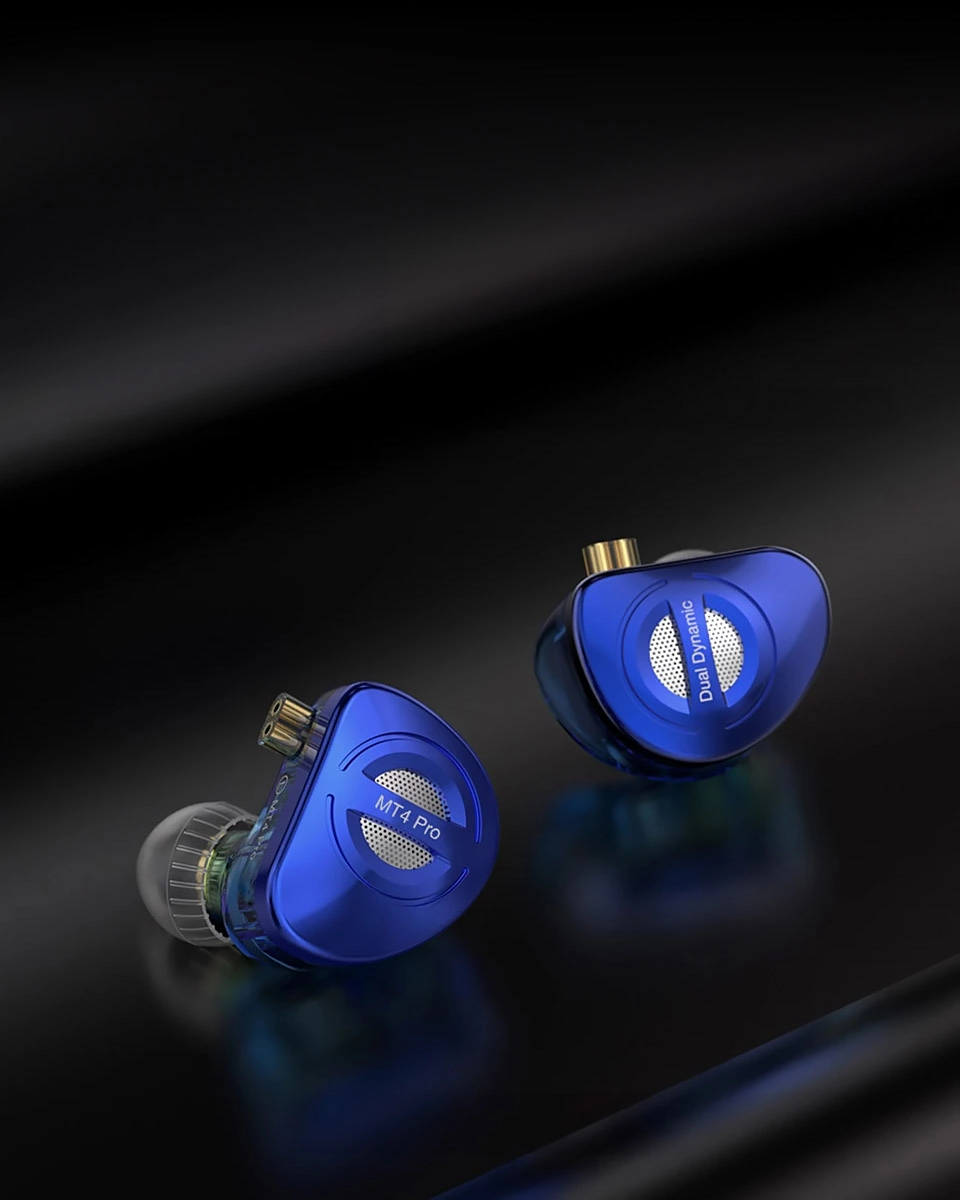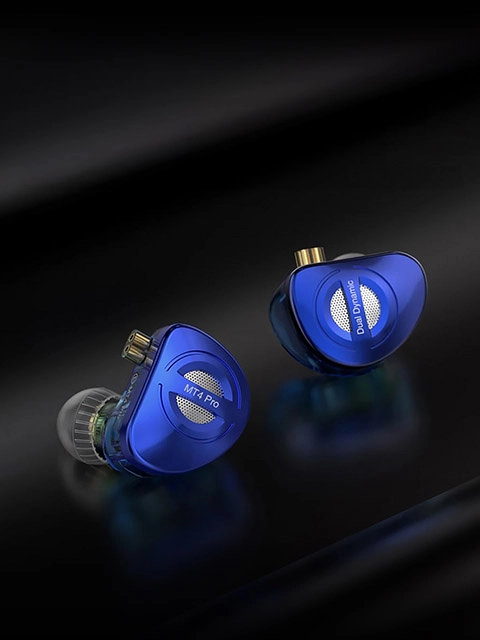 * Please note: Photos for illustration purposes only. Actual products may vary in appearance or specification.
New upgrading

For outstanding sound quality
Carefully designed

For a truly immersive listening experience
The TRN MT4 Pro is an upgraded version of the TRN MT4. The dynamic driver and cavity were also further optimized. Whether soft folk, powerful rock, or dynamic pop, the TRN MT4 Pro delivers delicate, clear, layered sound performance.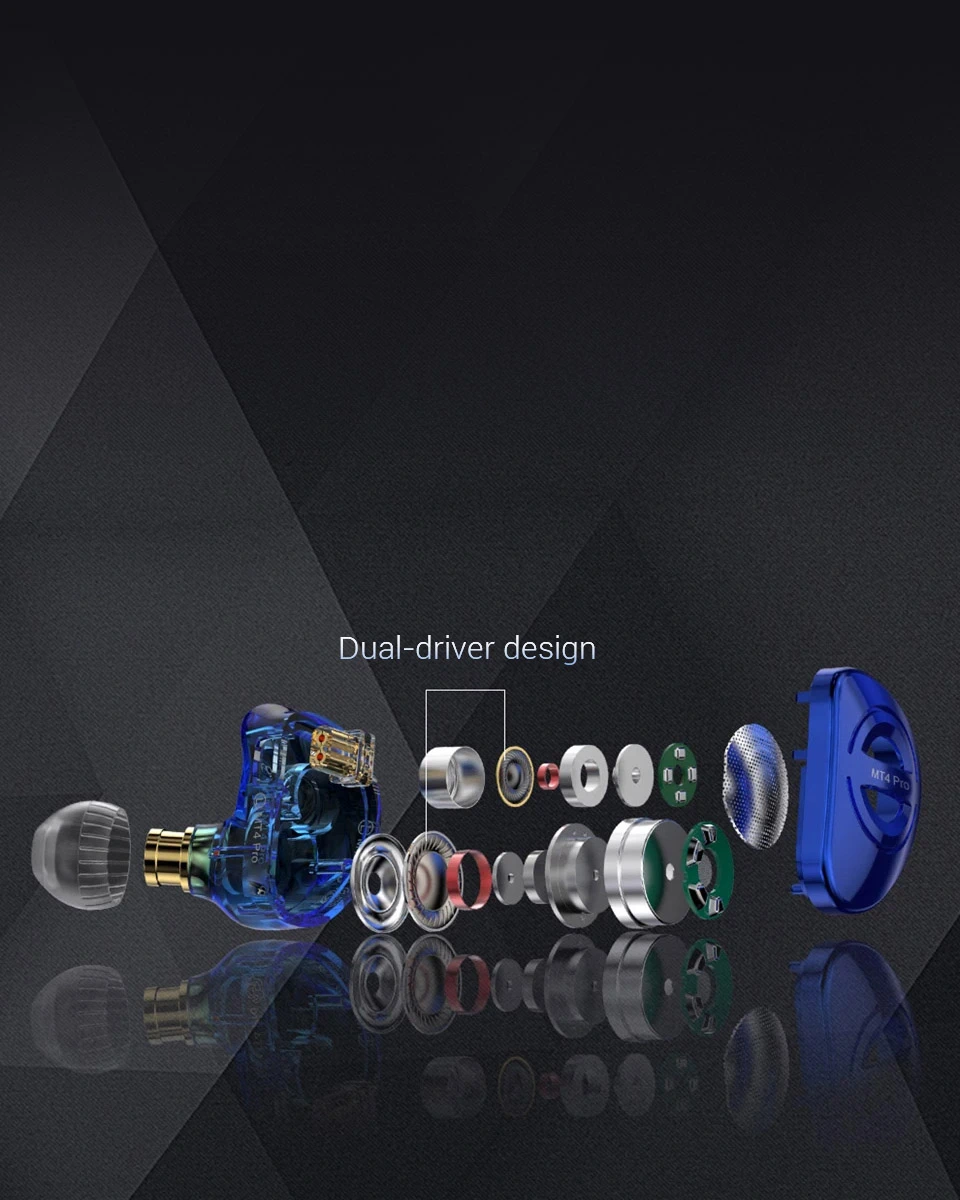 Dual-driver structure

Restoring the true sound
TRN MT4 Pro has also made key improvements in upgrade and optimization. It uses two different dynamic drivers, which provide excellent sound characteristics. The 10mm DLC diamond-like carbon diaphragm dual-chamber dynamic driver has a high hardness and rigidity, which can provide excellent audio transmission.

At the same time, the dual-chamber design can more accurately control the air pressure to make the diaphragm movement smoother, the sound field more grand, and the sound details richer. The 6mm titanium-plated diaphragm dynamic driver has high rigidity and lightweight characteristics, which can provide more accurate and precise audio output. This dynamic driver has high sensitivity and wide frequency response, which can quickly and sensitively respond to audio signals and present accurate and delicate sound details.

Combining these dynamic drivers can provide excellent sound characteristics such as high resolution, rich low-frequency response, accurate details, and wide-frequency response, allowing you to feel the realism and purity of music deeply.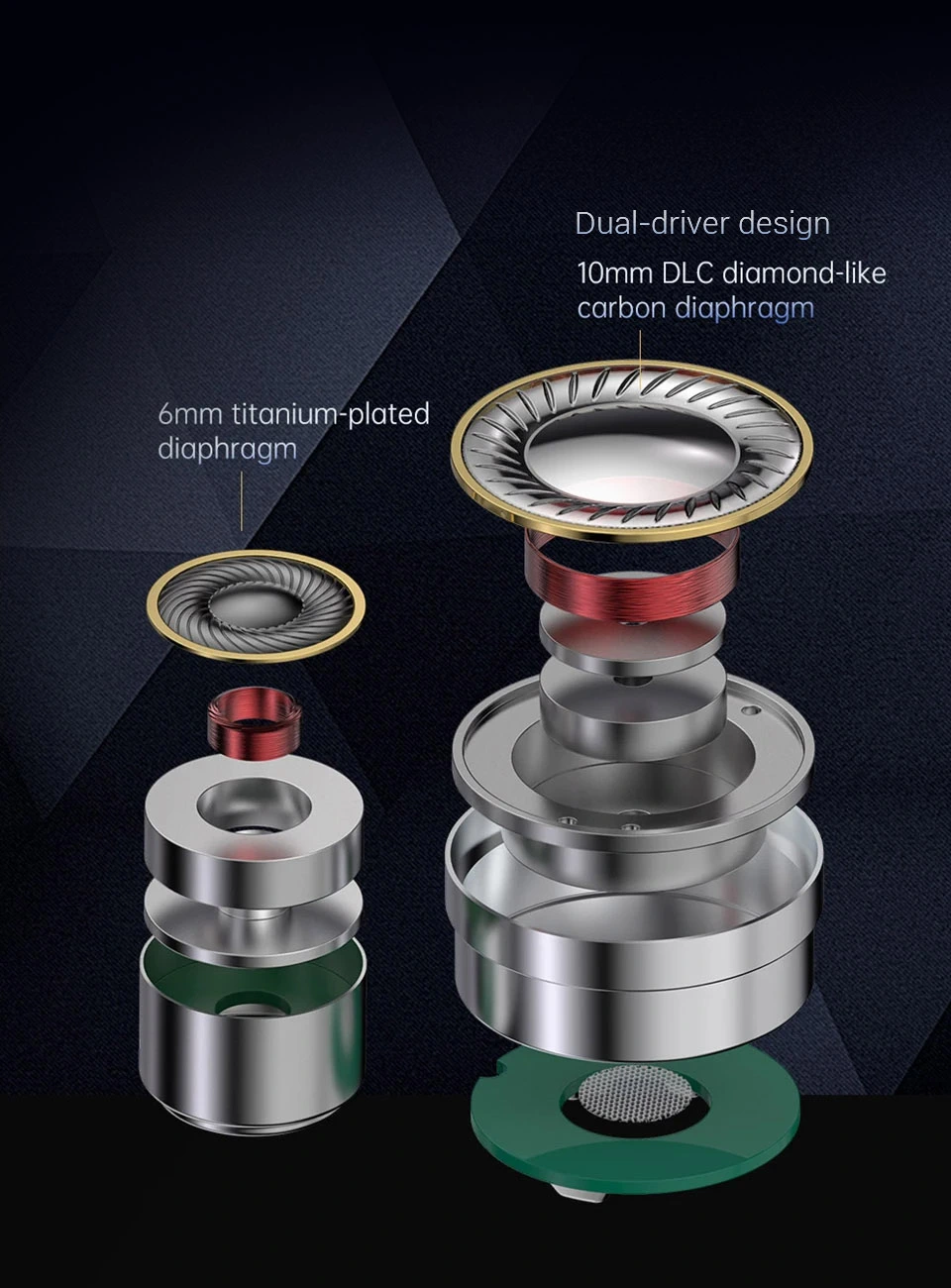 Optimized sound chamber

For a more immersive sound experience
To achieve a better reproduction of sound and sound field, we have carefully optimized the sound chamber of the TRN MT4 Pro. The ingenious design of the sound chamber structure and volume ensures the accurate propagation of audio waves, making them more clear and accurate. This optimization allows the headphones to exhibit outstanding performance in terms of frequency response and phase response. The professional design of the cavity makes the low-frequency sound richer and fuller and the high-frequency sound more accurate and delicate. The sound field performance of the headphones has also been greatly improved, allowing you to feel a wider, more three-dimensional, and realistic music space.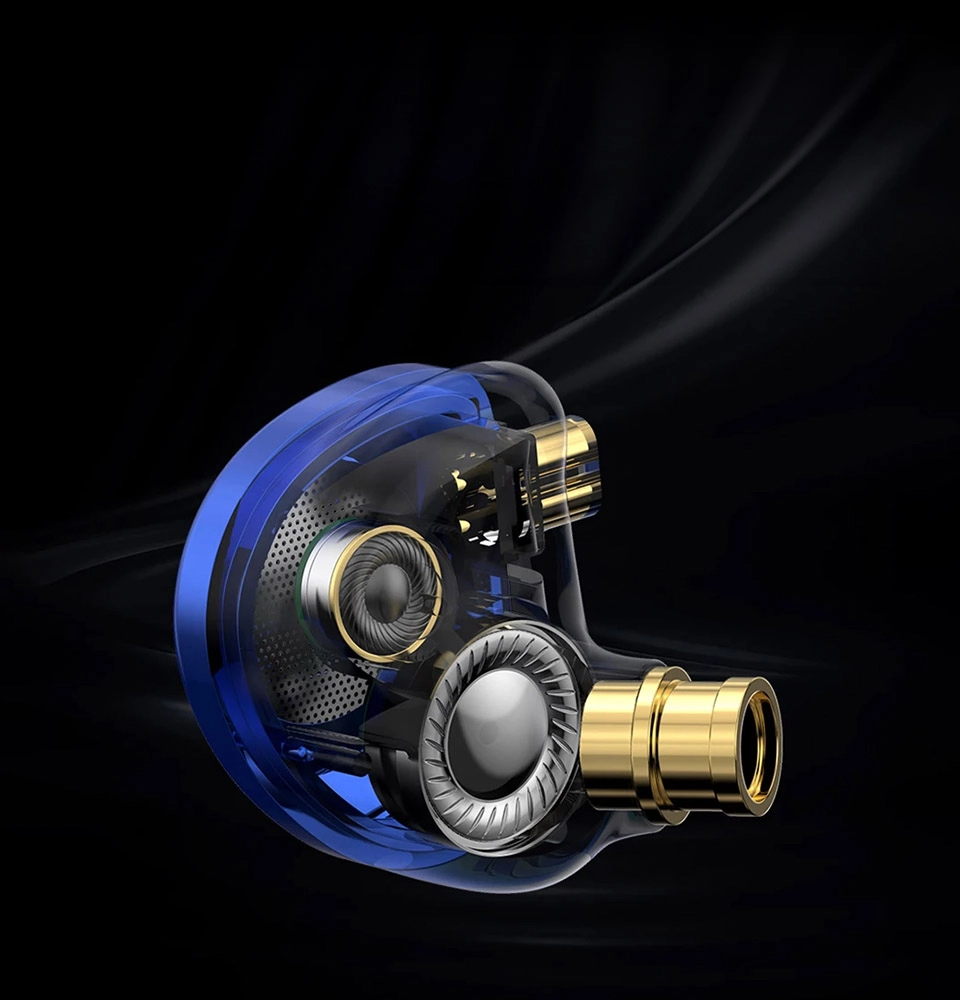 The beauty of design

Showing personality and fashion
The TRN MT4 Pro earphones are available in three colors: flowing silver, dream blue, and night black, offering a visual feast. The flowing silver exterior is like a star in the galaxy, adding a touch of nobility and elegance to the earphones.

The dream blue color gives a mysterious and dreamy feeling as if you are immersed in the fairyland of the fairy tale world.

The night black brings a sense of dignity and mystery, No matterwhich color you choose, you can turn the earphones into a personal expression, highlighting your unique style.
Interpreting popular vocals

Enjoying excellent sound quality
To further improve the sound quality of TRN MT4 Pro, upgrading and tuning based on TRN MT4. After repeated listening tests and optimizations, the sound has achieved a wider sound field, more accurate sound positioning, and richer sound performance.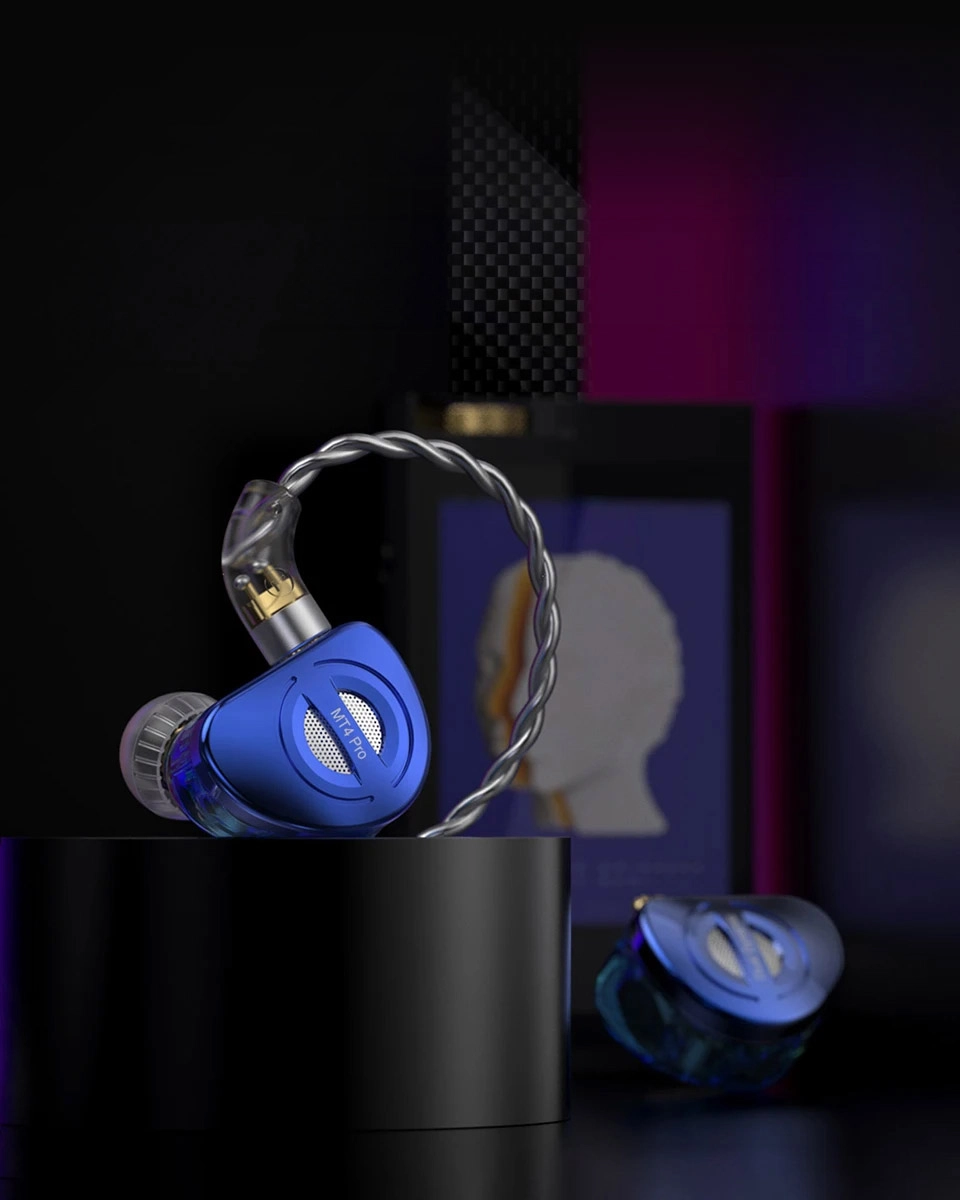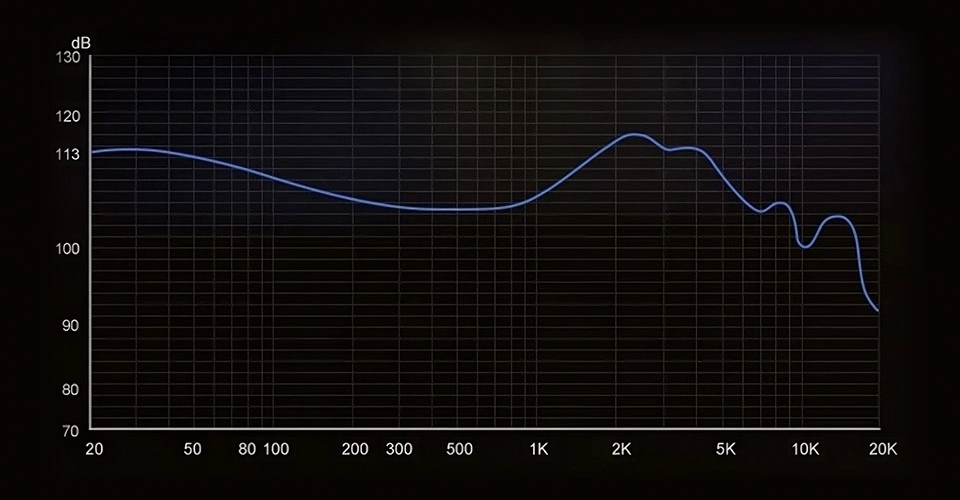 The above data is measured in the TRN Acoustic Laboratory. Actual use may be slightly different.
The collision of metal and resin as an artistic expression

The TRN MT4 Pro earphones faceplate is made of high-density liquid metal and clear imported resin to provide better noise isolation and purer audio transmission. It also offers a more elegant and comfortable wearing experience.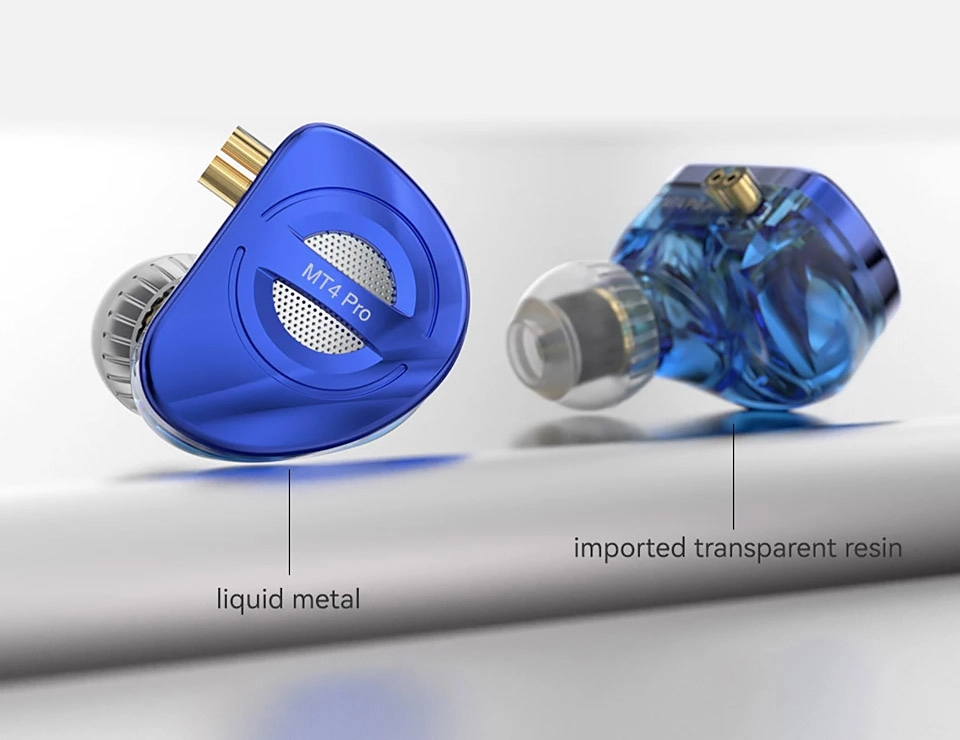 Fully-accessorized

Standard Four-Strand Silver-Plated Cable
7 different ear tips are included  in the box:
T-tips (SML) + Bass tips (SML) + Memory foam ear tips (M)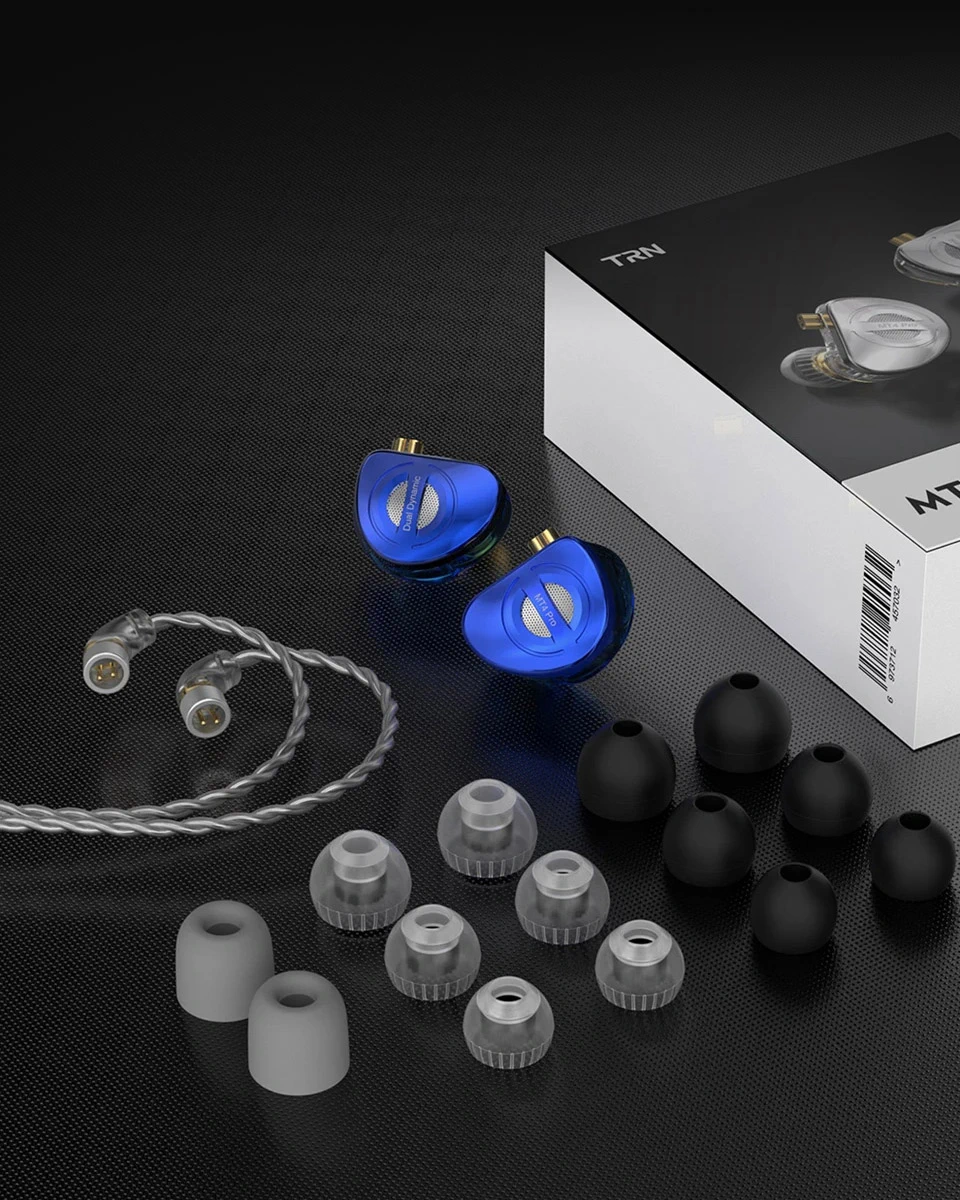 Specifications

Flowing silver, Dream blue, Night black
Actual product specifications may vary, and all features, functionality, and other specifications are subject to change without notice or obligation.
TRN MT4 Pro
Dream blue, No mic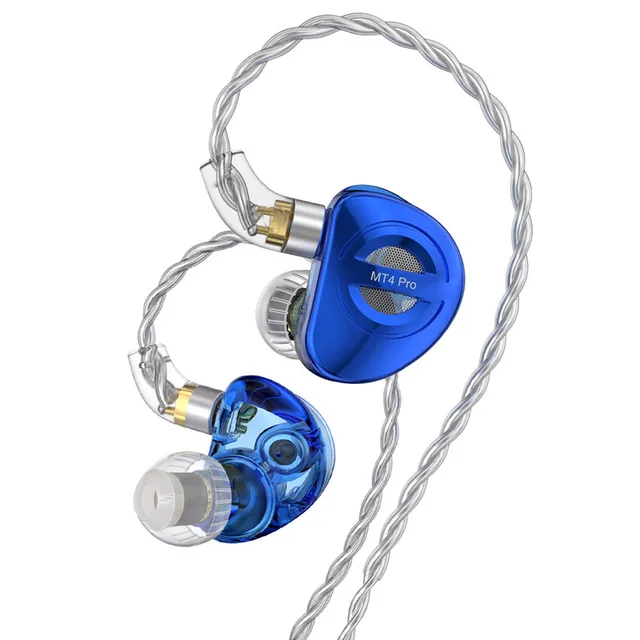 TRN MT4 Pro
Dream blue, Mic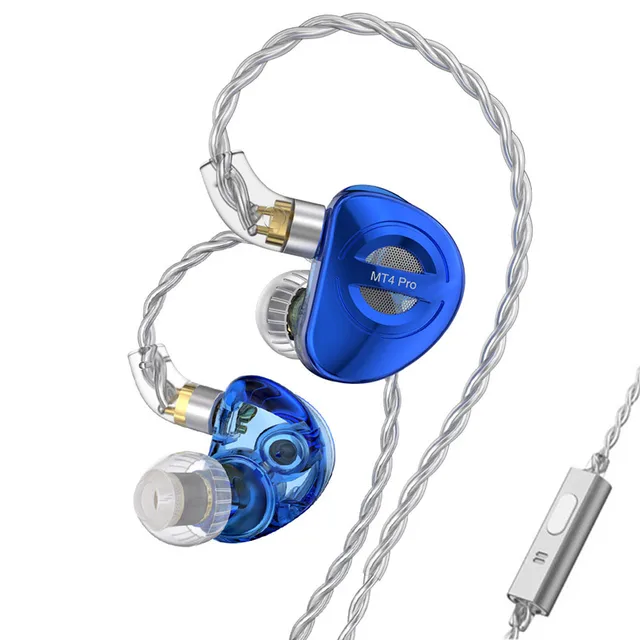 TRN MT4 Pro
Night black, No mic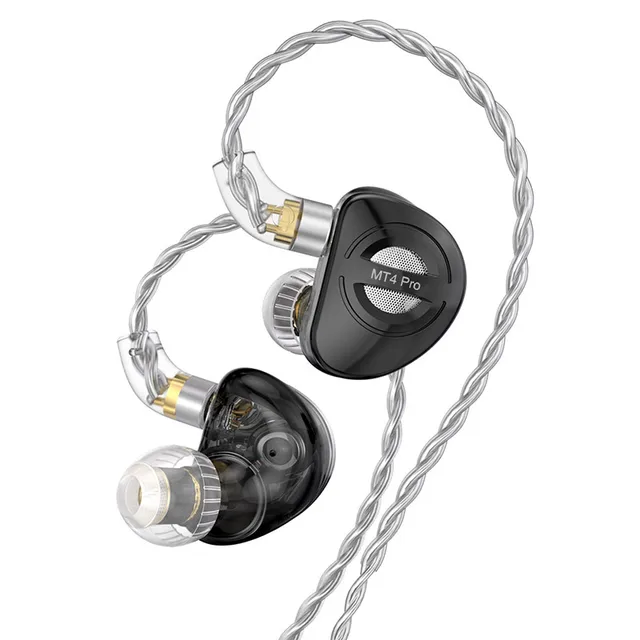 TRN MT4 Pro
Night black, Mic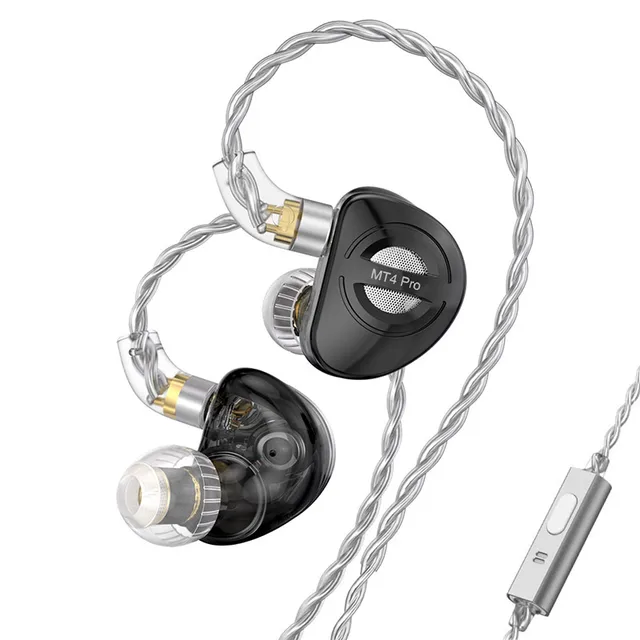 TRN MT4 Pro
Flowing silver, No mic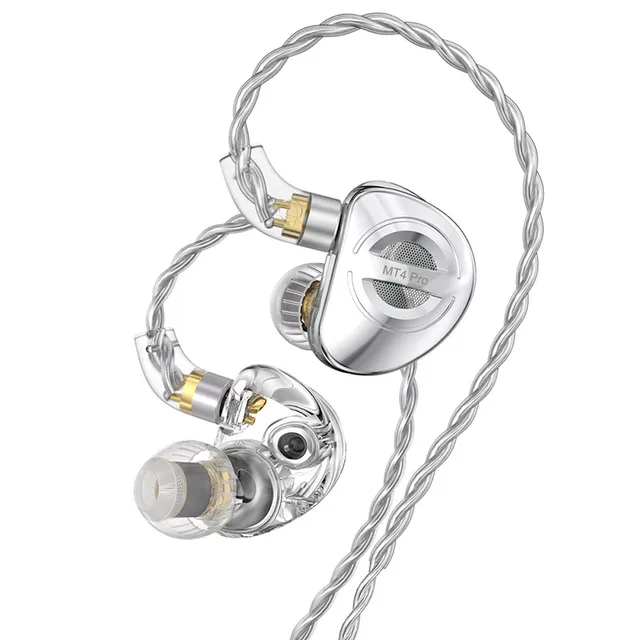 TRN MT4 Pro
Flowing silver, Mic