TRN ST1 Pro
Tunable Hi-Fi Hybrid In-Ear Monitor

3-position DIP switches I 4 tuning styles
|
Custom balanced armature
4th generation 10mm dual magnet dynamic driver
Semi-open back air vent design
|
Magnesium alloy and resin shell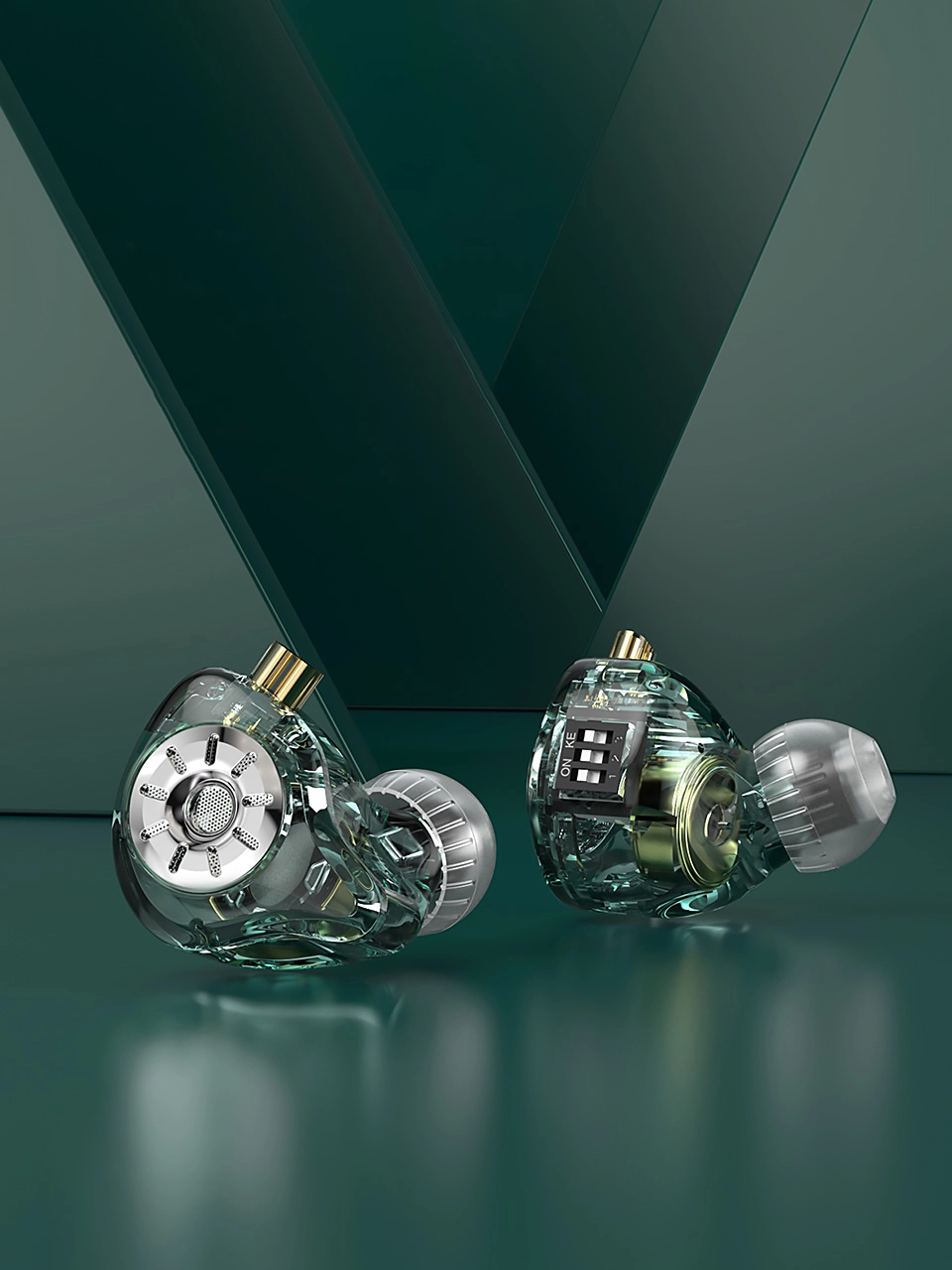 * Please note: Photos are for illustration purposes only.
Actual product may vary in appearance or specification
A Classic Re-make
Exceptional soundstage and tonality
A completely overhauled and upgraded TRN ST1!
TRN ST1 Pro has a 4th generation dual magnet dynamic driver and custom 30095 balanced armature driver. This dynamic dual magnet driver greatly enhances bass response and treble extension, leaving you amazed by the richness of instruments and natural details emerging from your music collection!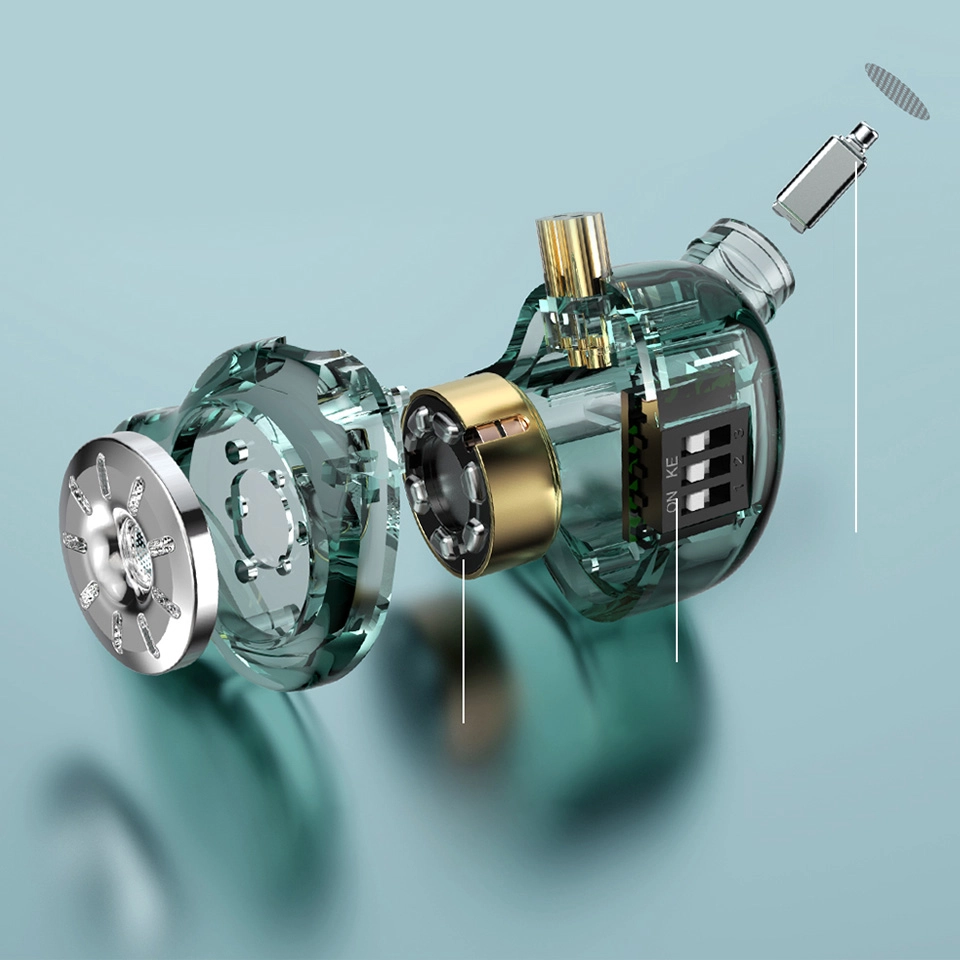 Custom balanced armature
3-position DIP switch
4th generation 10mm dual dynamic driver
3 switch positions
4 tuning styles
To meet users' needs with different listening styles, the TRN ST1 Pro uses electronic crossover technology to design a three-position tuning switch that enables four tuning styles to be switched to meet the needs of different listening sensations and scenarios.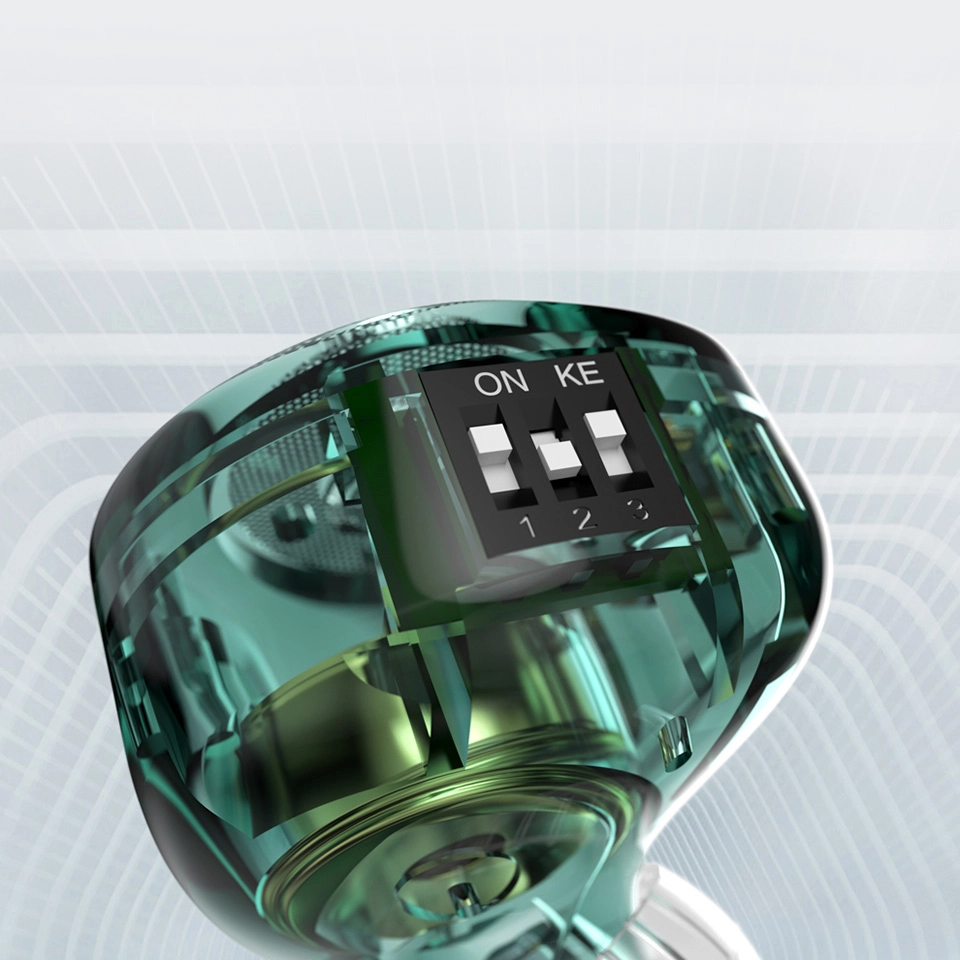 Tuning switches
Note: Please use the tuning pick included to adjust the tuning switches. Do not use sharp objects, which may damage the tuning switches permanently.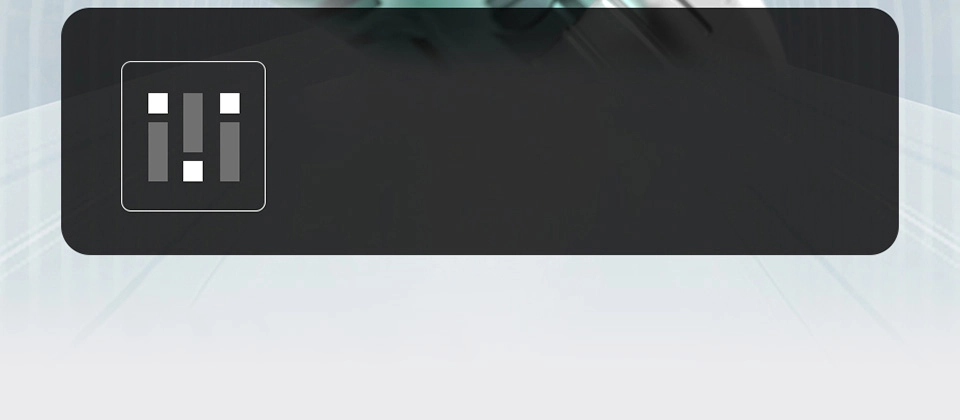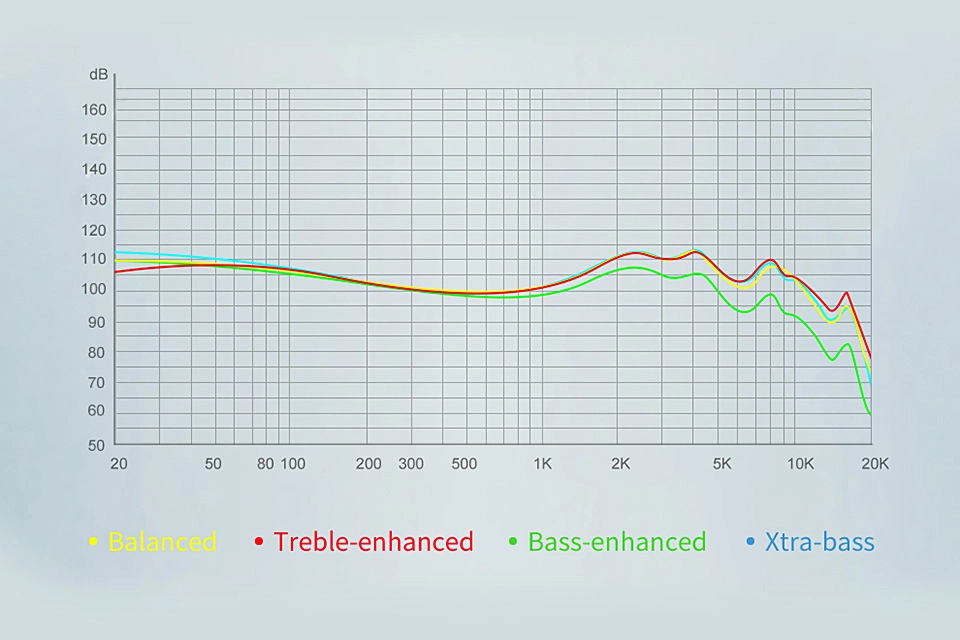 The 4th generation dual magnet dynamic driver
Arouses and excites your auditory senses
The 4th generation 10mm dual magnet dynamic driver is specially developed to perform better than previous generations. A strong N52 magnet, together with a nanotech composite diaphragm, gives excellent resolution, a balanced across frequencyspectrum and precise stereo imaging.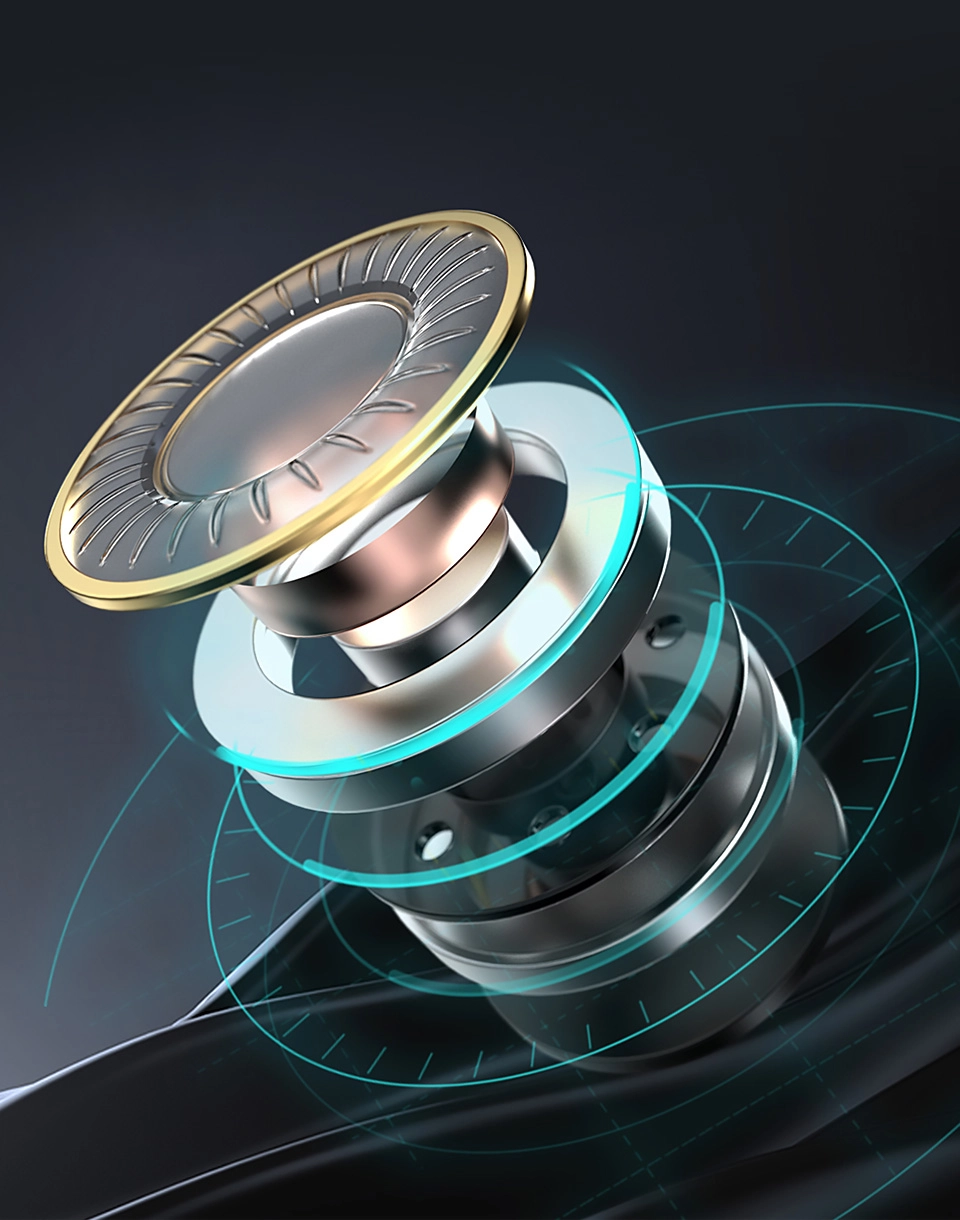 Superior performance
Custom balanced armature
TRN's custom balanced armature is exceptionally clean and resolving, which gives a transparent overall sound quality. TRN ST1 Pro can achieve exceptional resolution and tonal accuracy without harshness.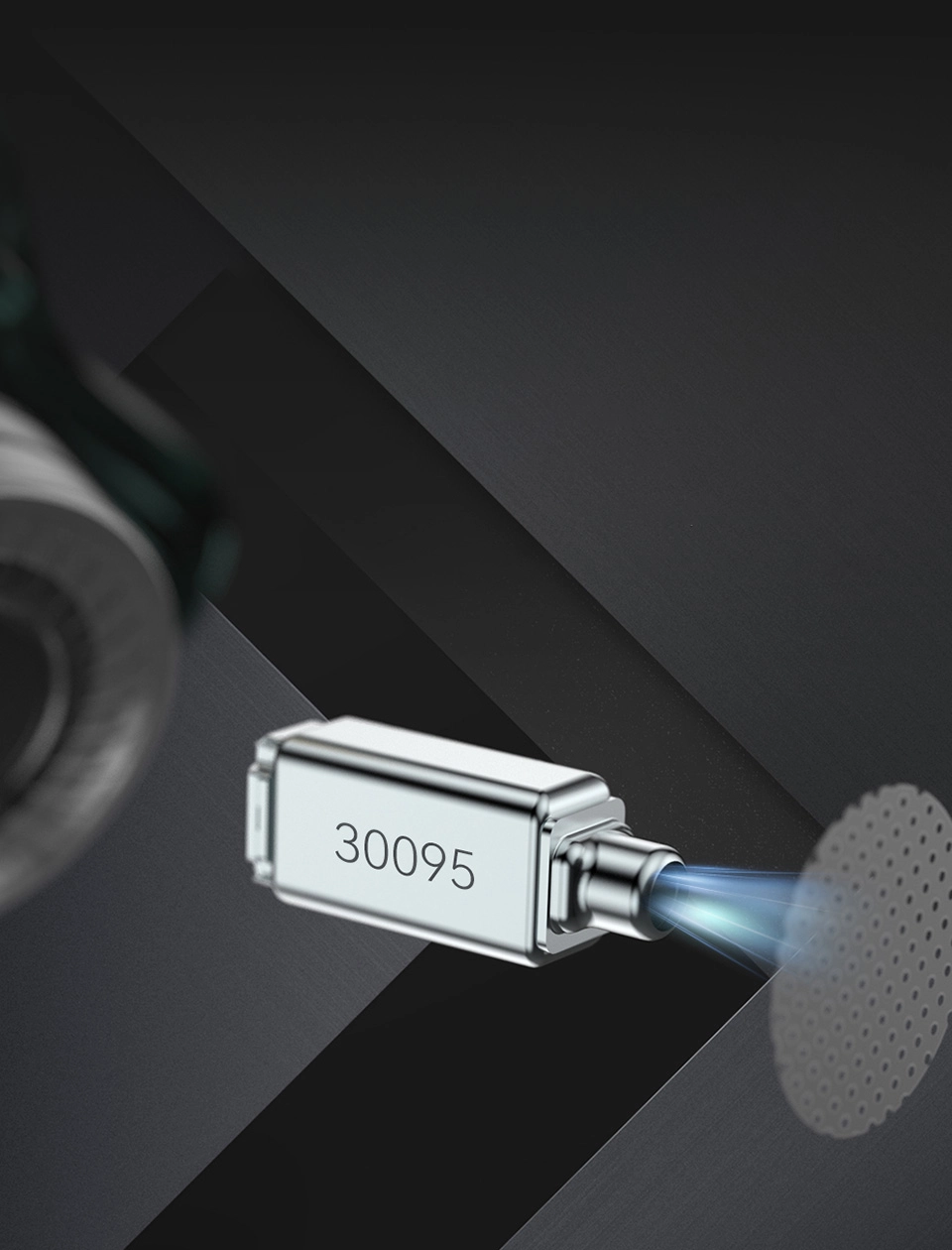 Three distinctive colors to choose
You are spoiled with choices
Cannot decide? No problem. We offer 3 eye-catching colors - clear, black, and green for your ultimate fancy.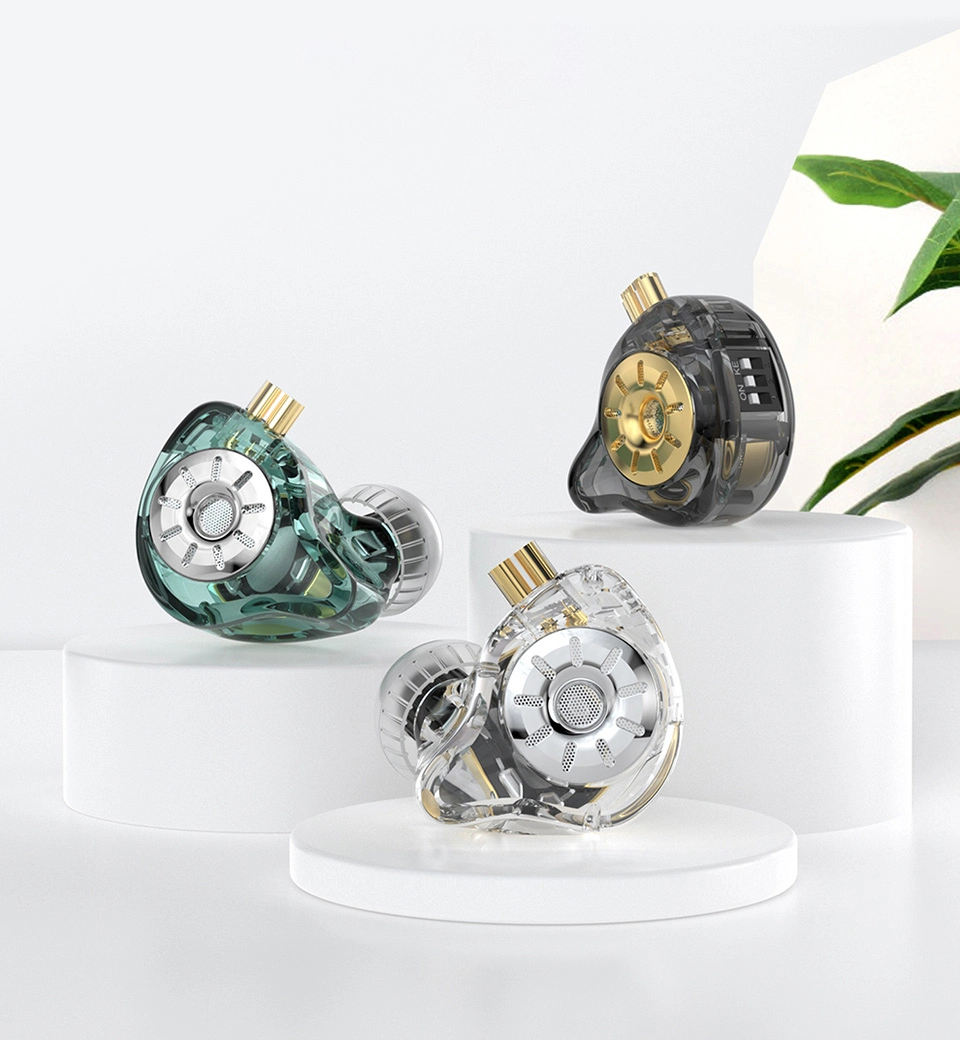 Live before your very eyes
Semi-open back air vent design
TRN ST1 Pro adopts a semi-open back design, which helps to achieve air pressure balance within the inner acoustics chamber, effectively relieving pressure on the eardrum. This allows full music enjoyment without discomfort. In addition, this unique design gives a livelier and airier sound to your favorite music.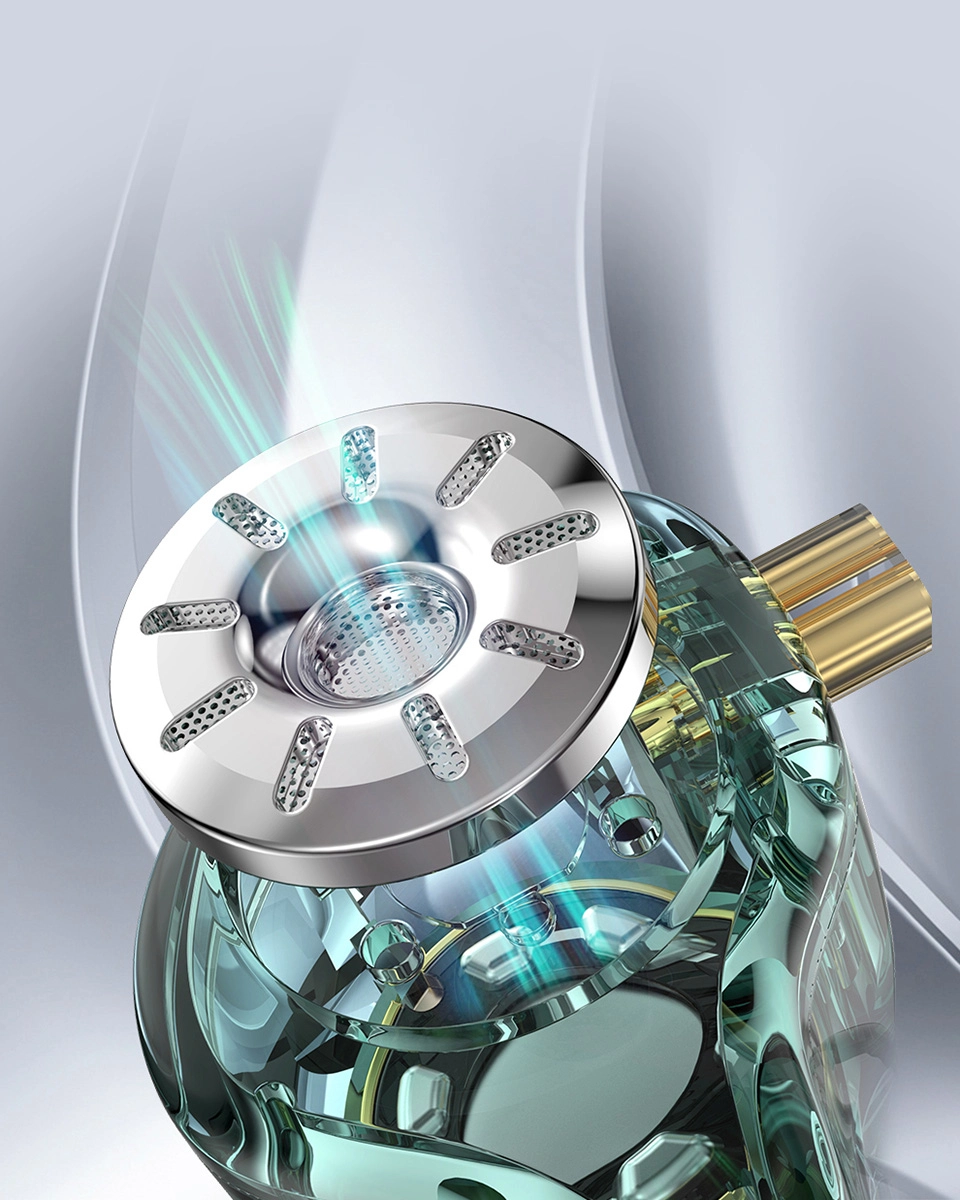 Compatible with most mobile devices
Enjoy music anytime, anywhere!
Do you not own a digital audio player? Fret not! The easy-to-drive TRN ST1 Pro can be powered directly by any mobile device with 3.5mm stereo output without compromising Hi-Fi sound quality. Enjoy good music anytime, anywhere!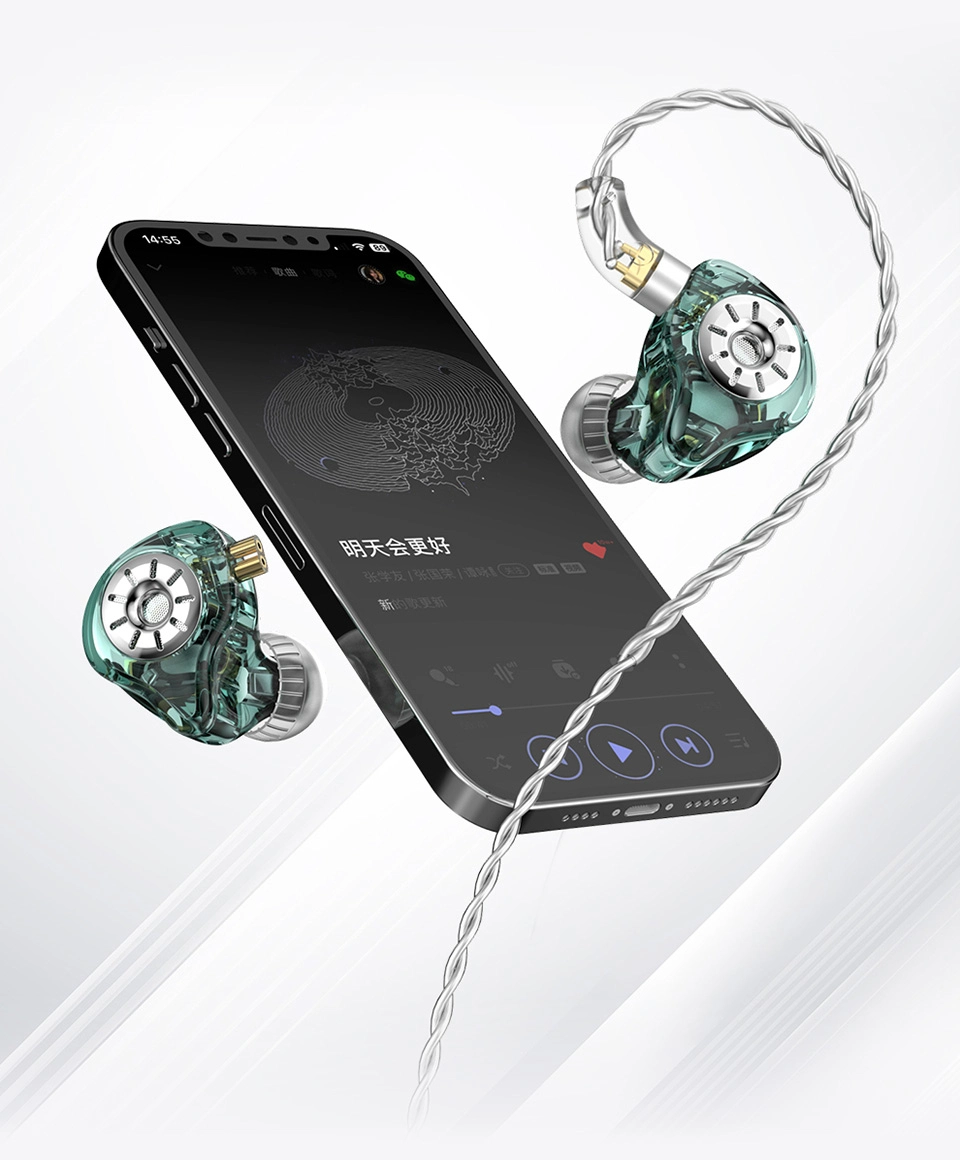 With audiophile-grade 4-core silver plated cable
TRN ST1 Pro comes with audiophile graded 4 core silver plated cable. This premium cable ensures superior sound quality, delivering a fine, full-bodied, well-rounded sound with exceptional resolution.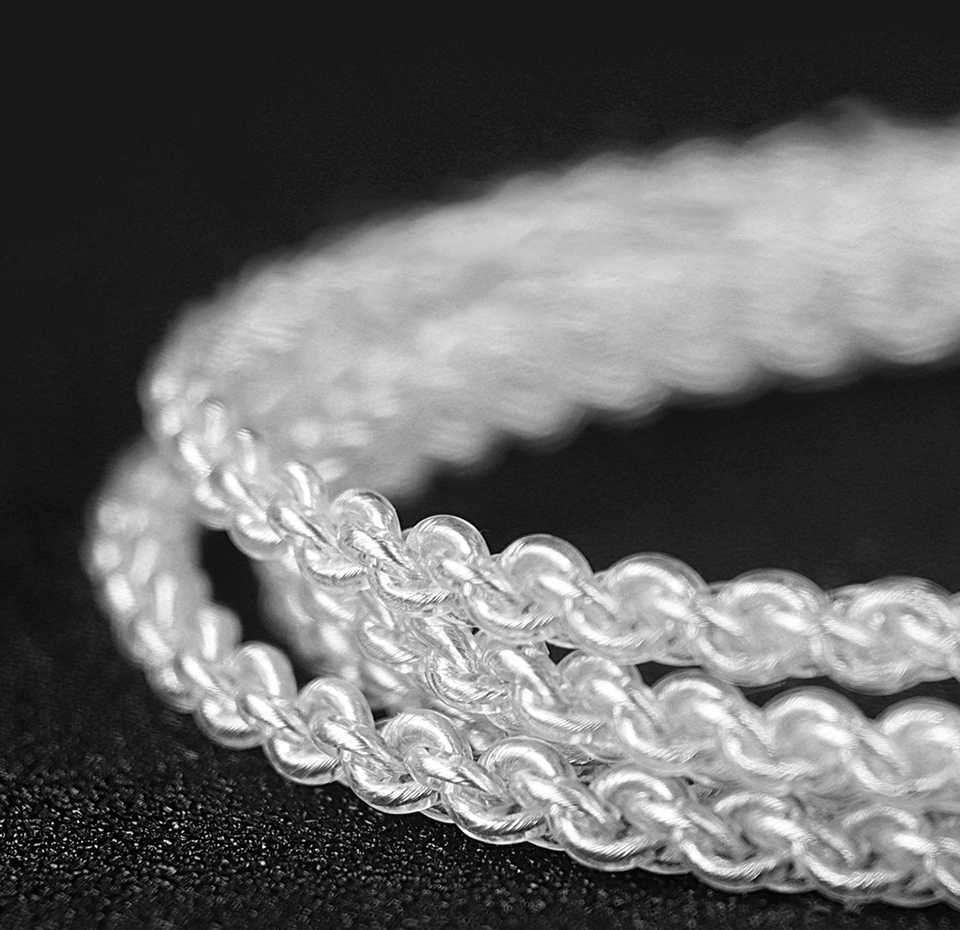 Newly improved 2 Pin Type connector
Gold-plated contact pins
From reviews and customers feedback, it is known that the new and improved 2 Pin connectors can effectively protect the contact pins from accidental breakage, which gives longevity and better wearing stability to the users.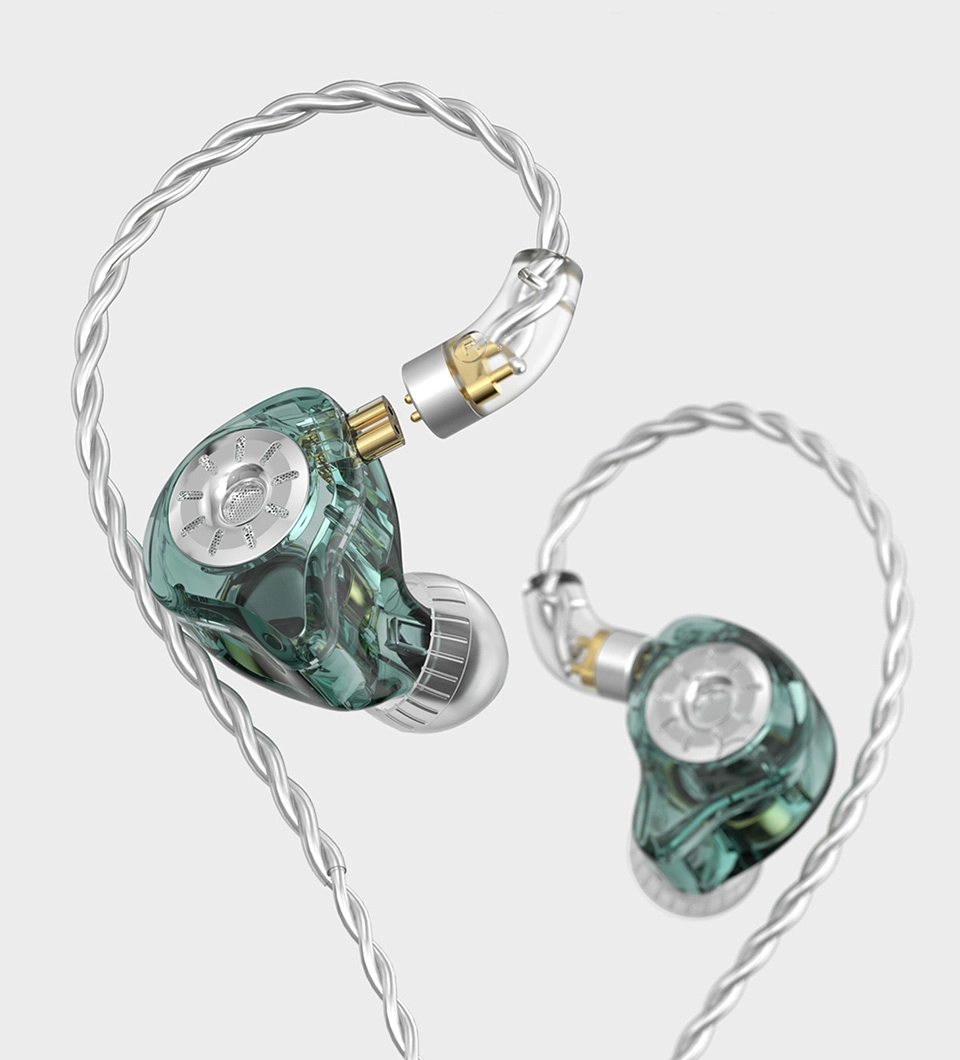 Ergonomically designed for your ears
Based on the human ears, the external shell is shaped for long-wearing without fatigue or irritation. The secure, over-the-ear design ensures earphones stay in place for unmatched comfort and sound isolation.
Specifications

4.7g+12g (earpiece+cable)
Actual product specifications may vary, and all features, functionality, and other specifications are subject to change without notice or obligation.
TRN ST1 Pro Black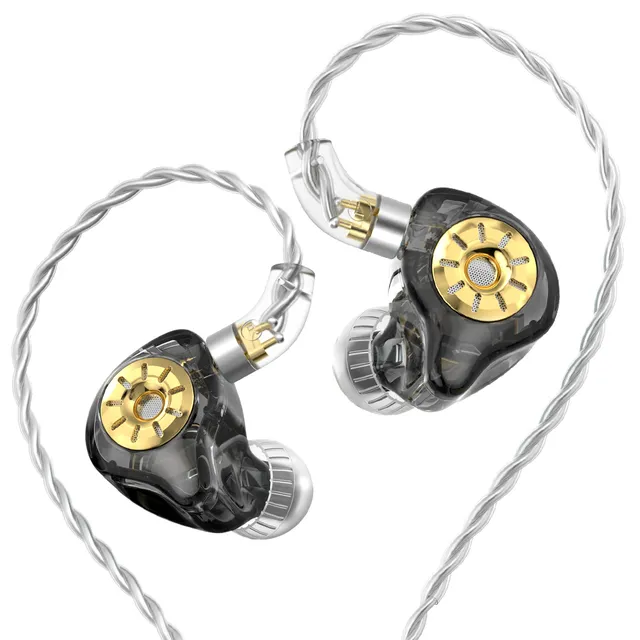 TRN ST1 Pro Black
With Mic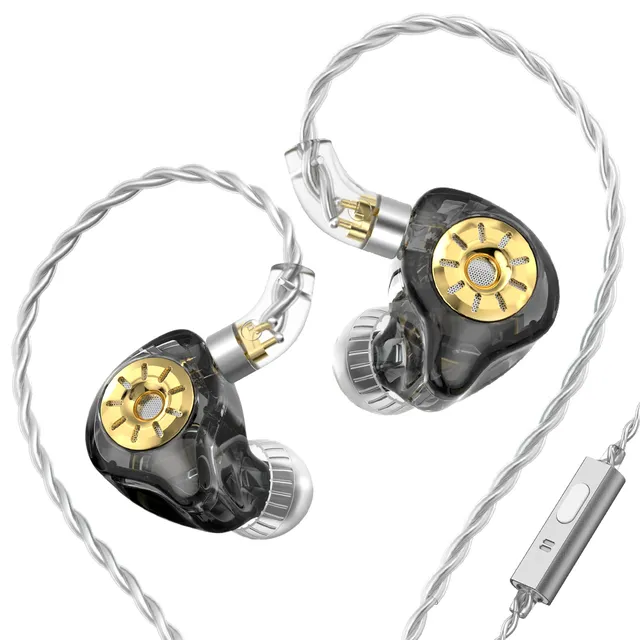 TRN ST1 Pro Green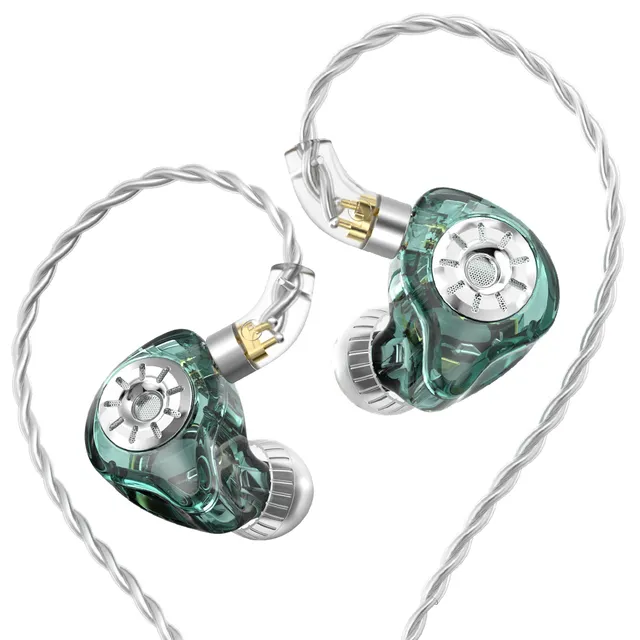 TRN ST1 Pro Green
With Mic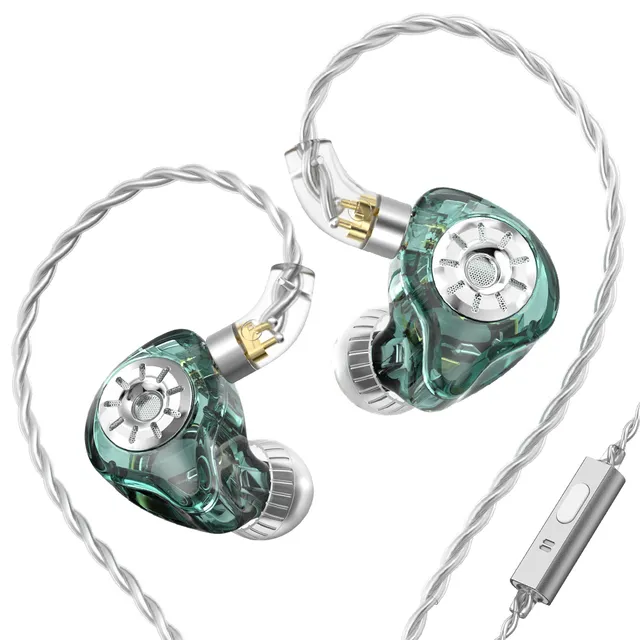 TRN ST1 Pro Clear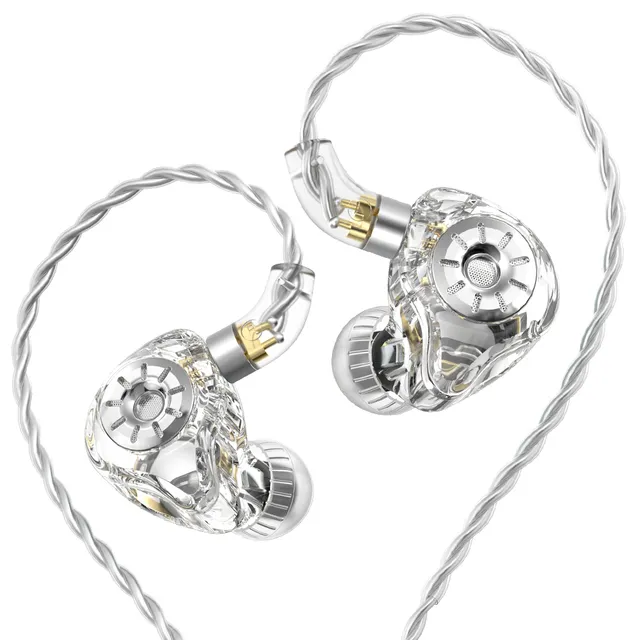 TRN ST1 Pro Clear
With Mic