TRN ST5
4BA + 1DD Hybrid Drivers Reference-grade In-Ear Monitor

Beryllium-coated 10mm dual-magnet dynamic driver
Custom tweeter + midrange combination balanced armature
Aviation-grade magnesium alloy housing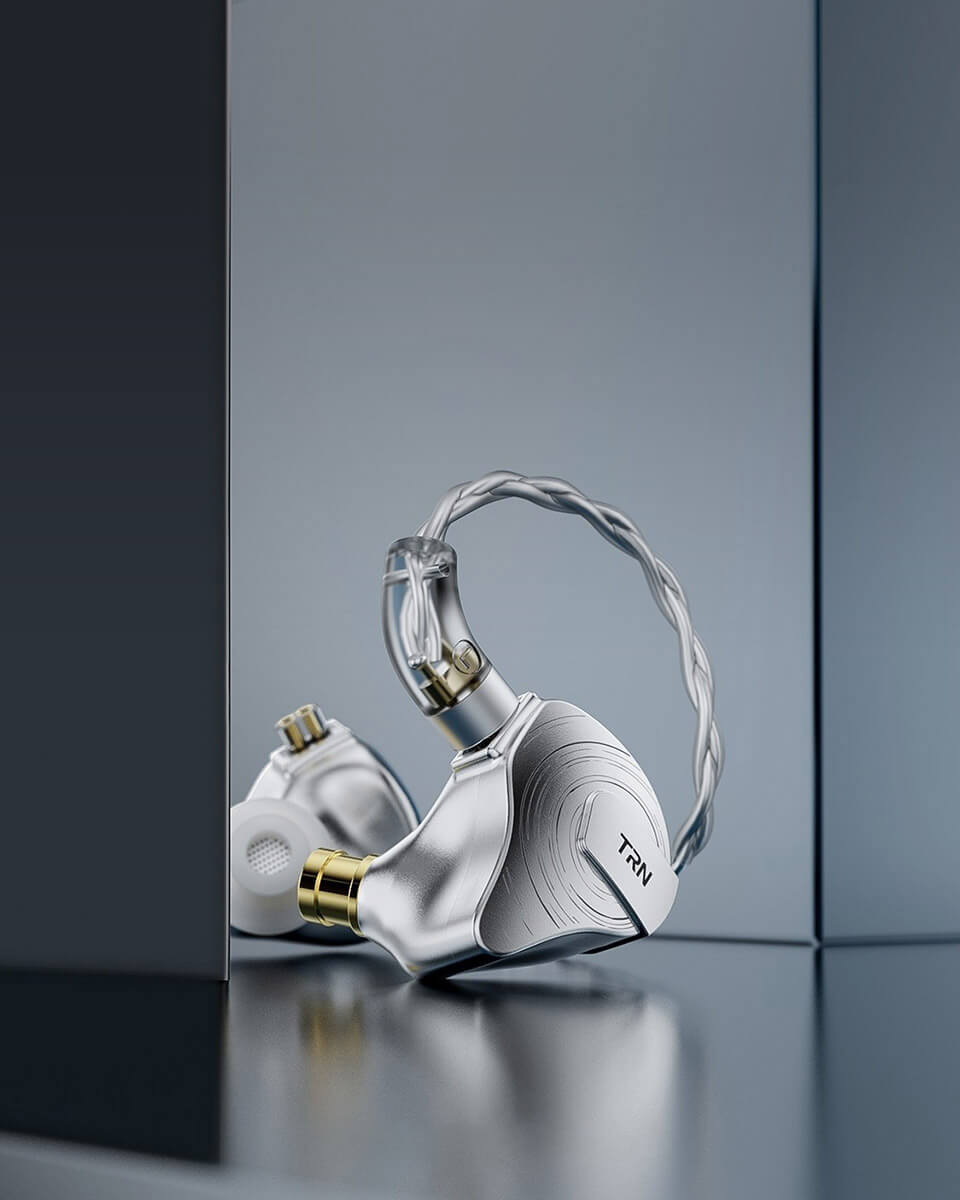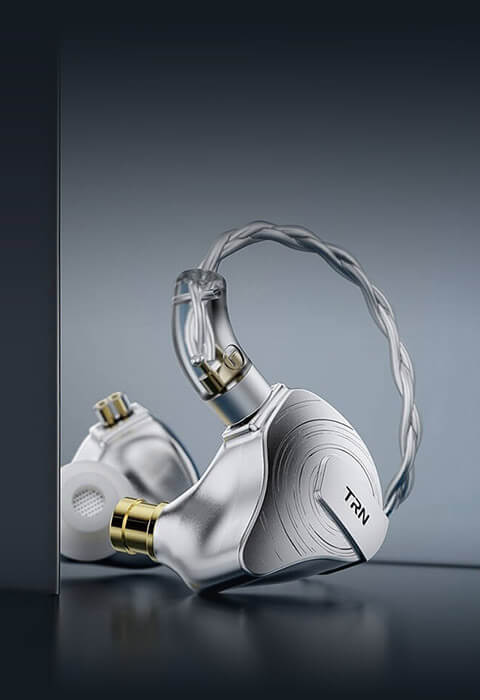 * Please note: Photos are for illustration purposes only.
The actual product may vary in appearance or specification.
Innovative hybrid drivers' technology

A distinctive advantage in high-fidelity
Breakthrough innovations in high-performance hybrid drivers. Clear separation across the audio frequency spectrum. TRN ST5 has an expansive soundstage that is precise, layered, and highly resolving.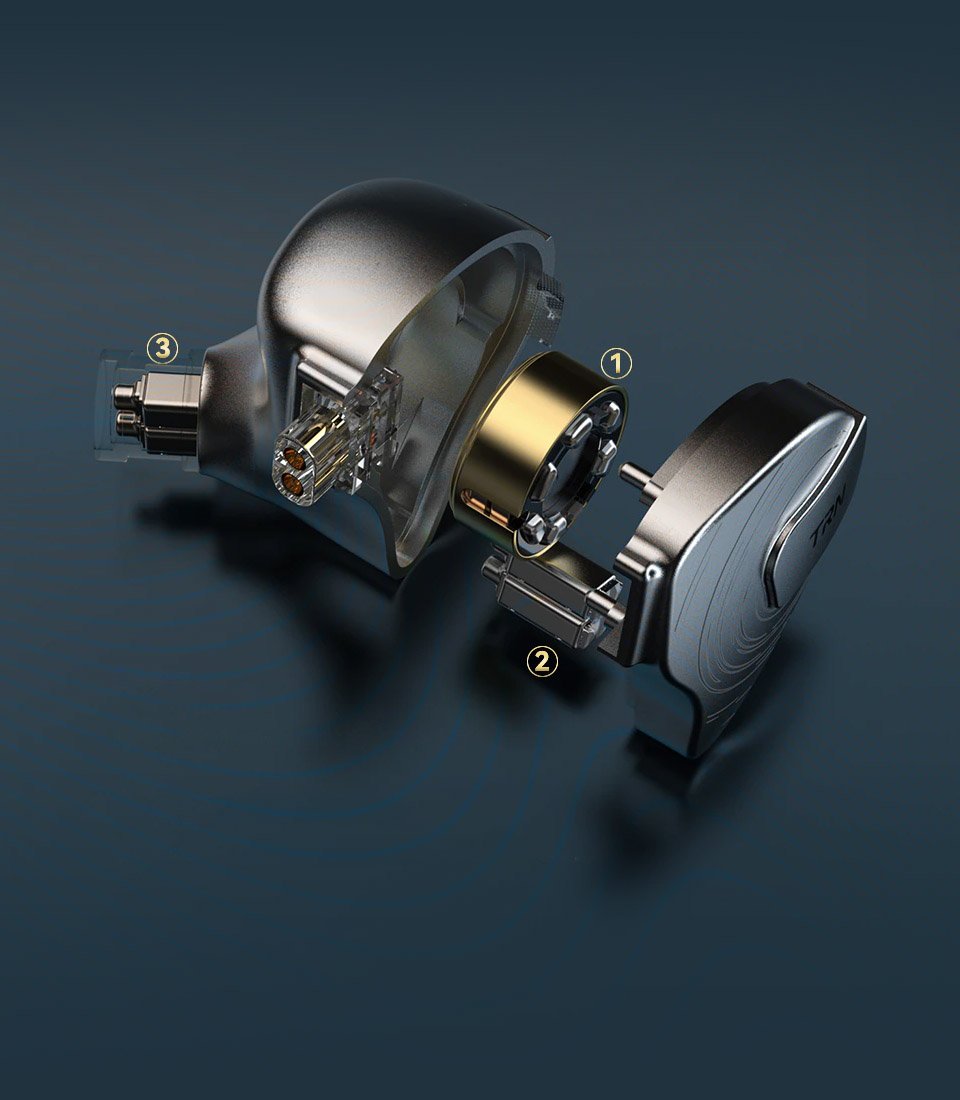 10mm Beryllium-coated dynamic driver
Combination midrange balanced armature drivers
Tweeter balanced armature drivers
Beryllium-coated dynamic driver

For natural and truthful sound reproduction
Made of rare and rigid material, the beryllium-coated 10mm driver delivers a crisp, fast, and responsive low-end that gives a natural sounding tonality.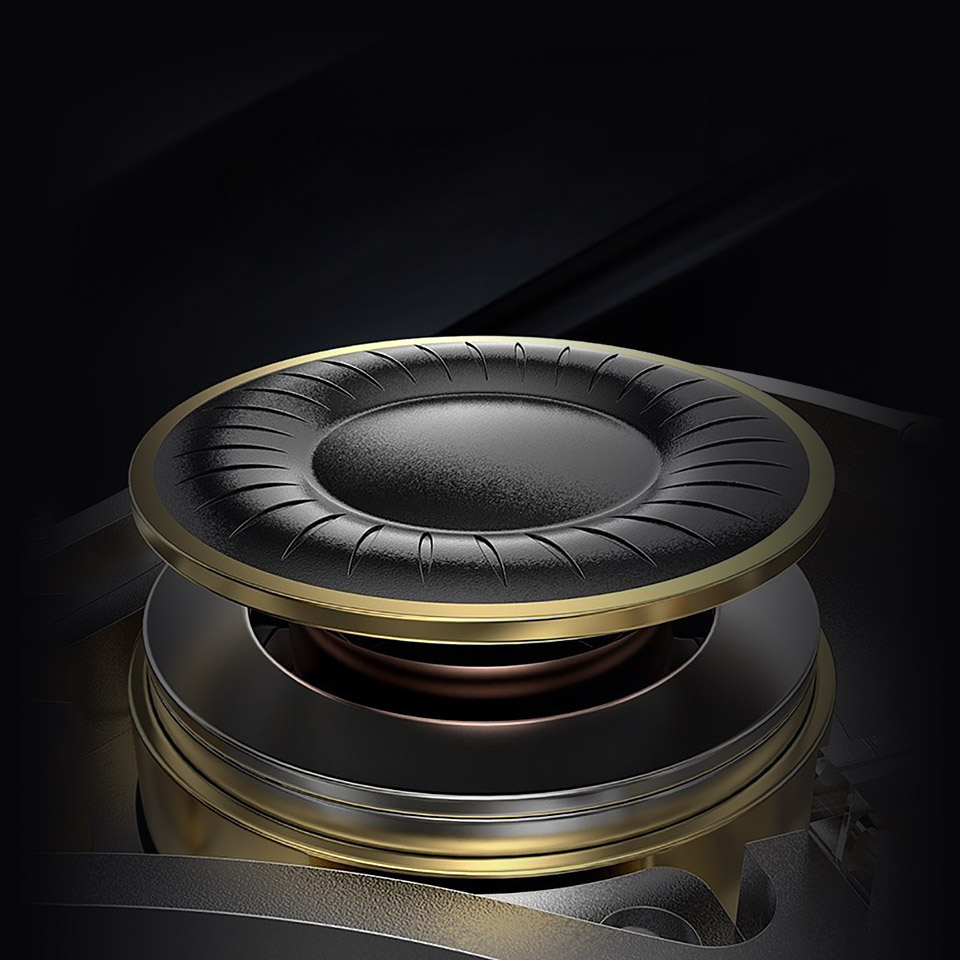 The ultimate combination

4 balanced armature units per channel
TRN ST5 is outfitted with two 30095 tweeters + two 50060 midrange balanced armature drivers. Full-range sound coverage with a highly-sophisticated electronic crossover circuitry.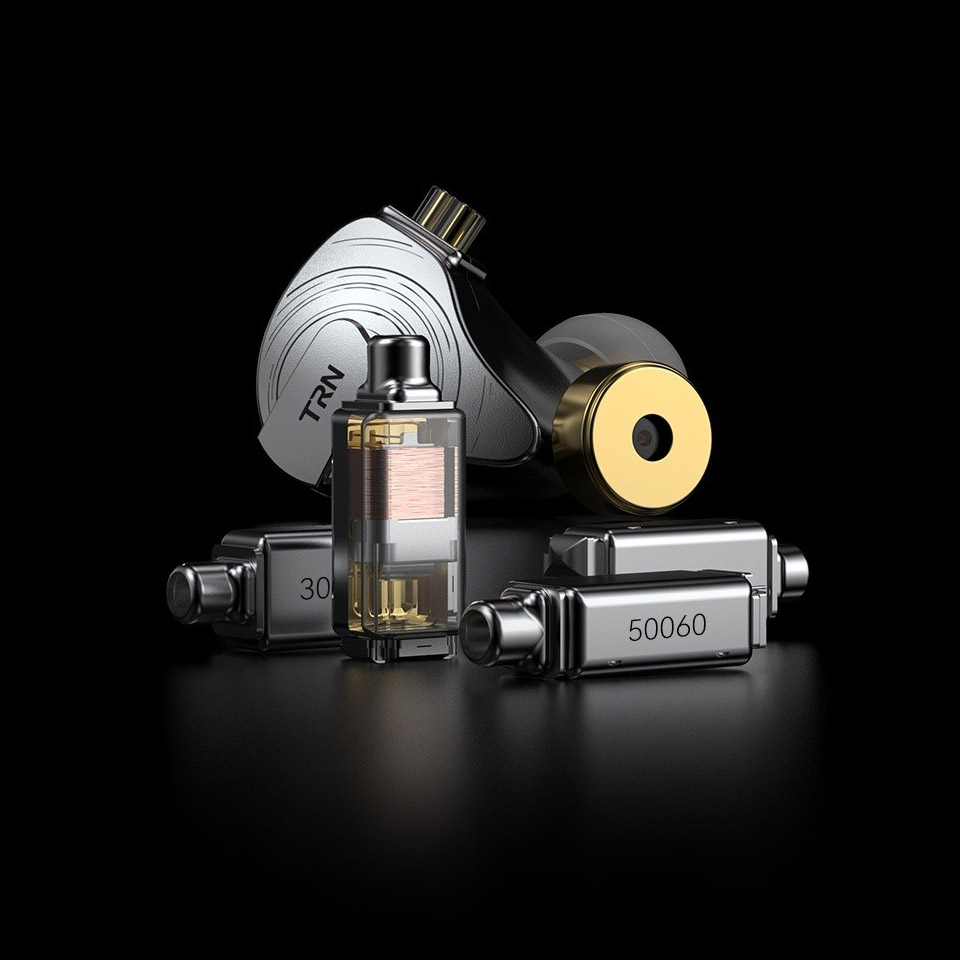 Bass section
The 10mm beryllium-coated dynamic drivers deliver fast, transient, punchy bass with a deep rumble.
Midrange section
Two sets of 50060 balanced armature units for rich tonality and engaging vocals.
Treble section
Two 30095 balanced armature drivers to increase resolution, present a wide soundstage, and provide better clarity and transparency.
A newly-designed acoustical housing

Manifest the sophistication in precision craftsmanship
TRN ST5 uses customed shells precision-milled from aerospace-grade magnesium alloy using a 5-axis CNC machine, carefully hand-finished to perfection, and finally varnished with a multi-layered ceramic coating that is both beautiful and durable.
Indulge in high-fidelity

Savor the beautiful melody
TRN ST5 earphones will take your listening pleasure to the next level and excite your hearing with sound beyond imagination.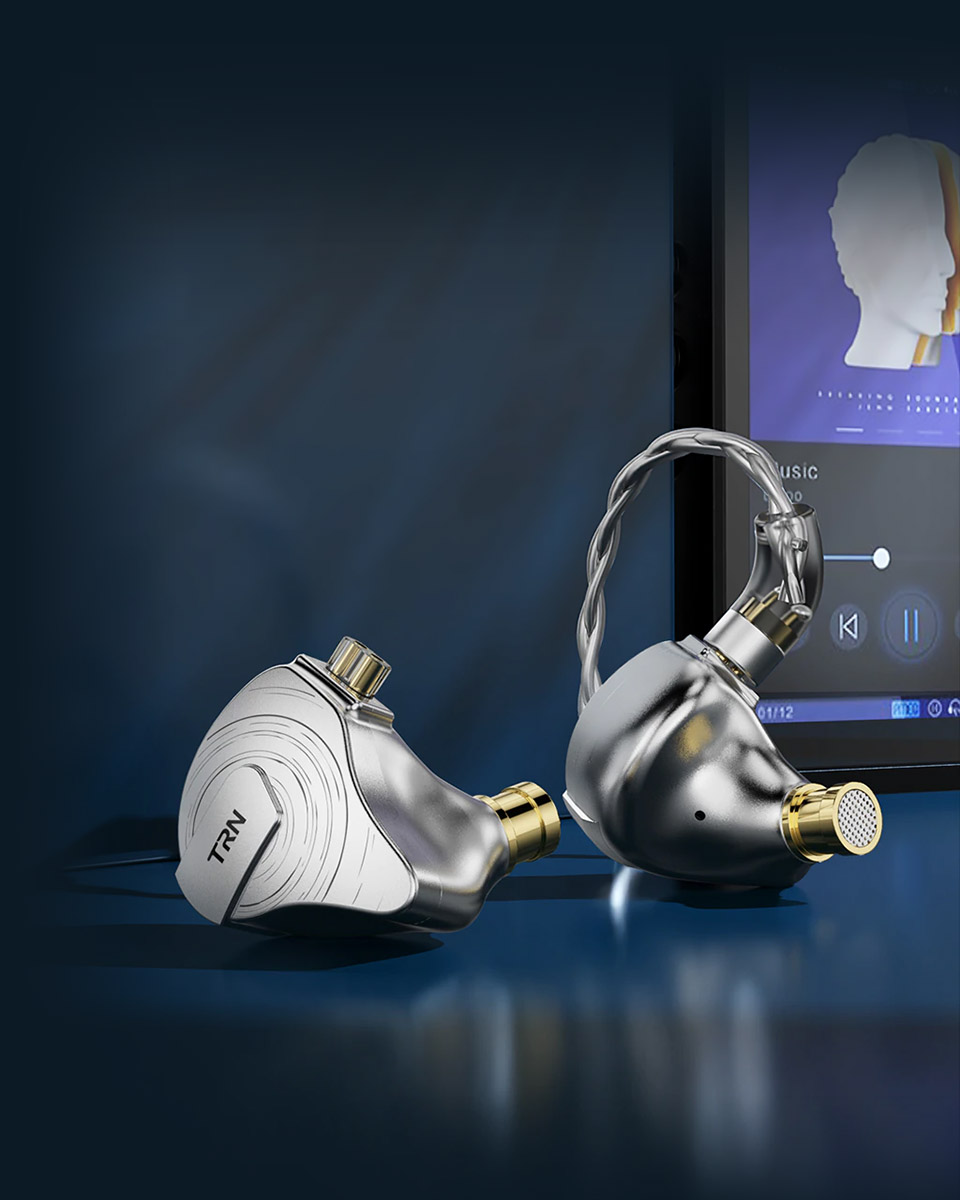 Acoustical airflow design

Pressure relief valve
TRN ST5 airflow control helps equalize internal chamber pressure through a specially-designed vent in front of driver assembly, resulting in a "cleaner" bass response, exceptional image clarity, superb detail retrieval, and a wide soundscape.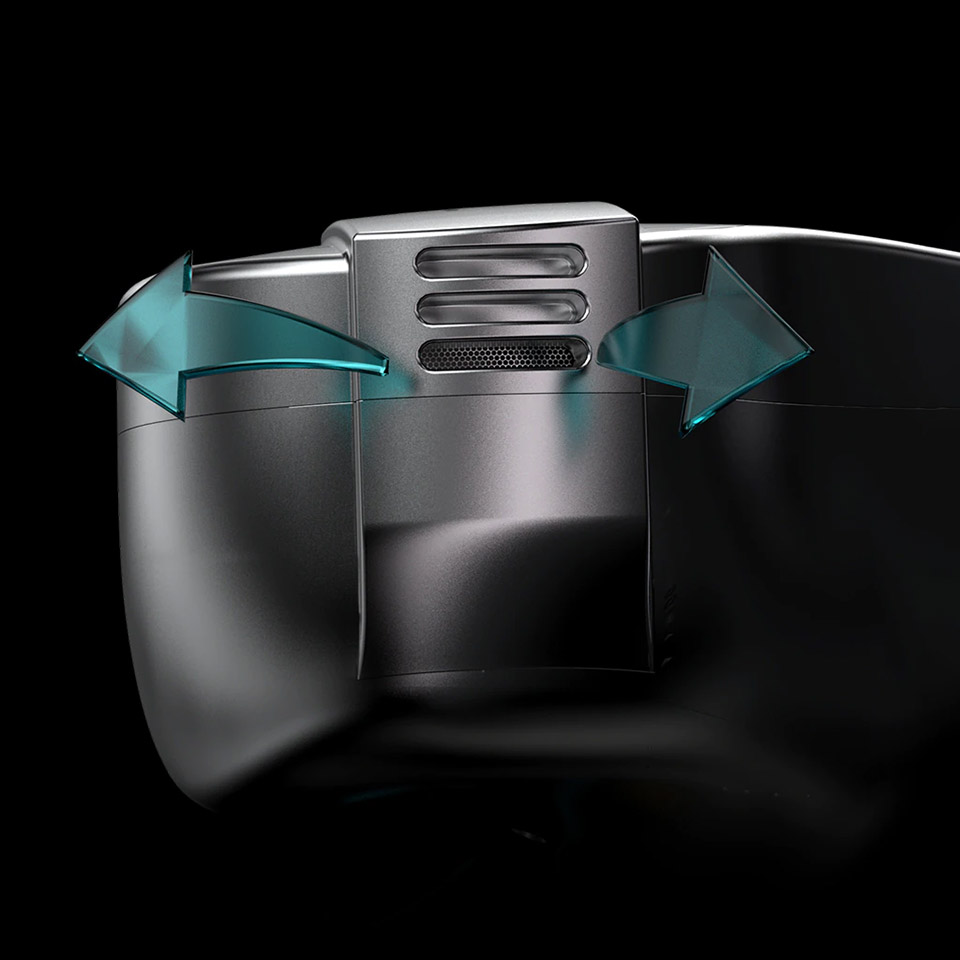 Painstakingly tuned

Suitable for wide music genre
Professionally-tuned electronic crossover network delivers every note created by the artists and musicians with a balance of harmony and every subtle nuance.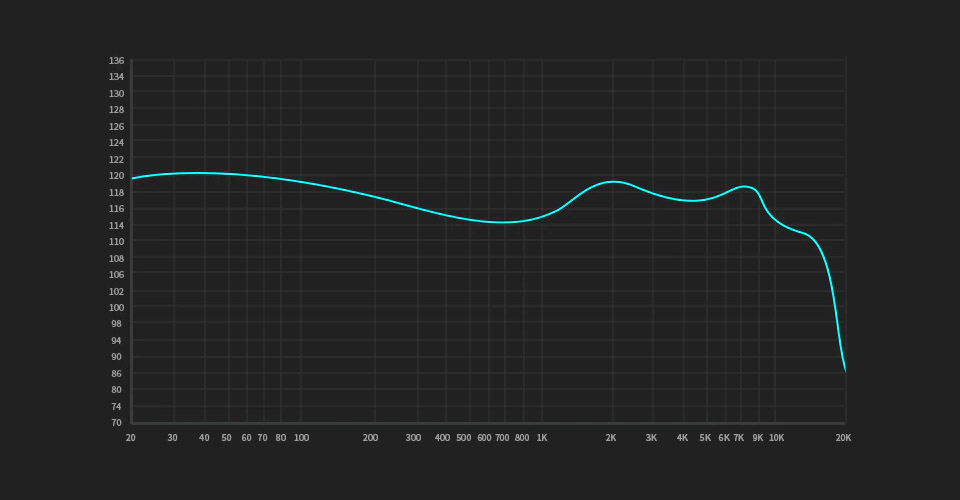 * The above data is from TRN Acoustic Laboratory Test.
Actual use may be slightly different.
8-core high-purity silver-plated oxygen-free copper cable

Swappable audio connectors
Plug and play conveniently with 3.5mm, 2.5mm, and 4.4mm balanced plugs.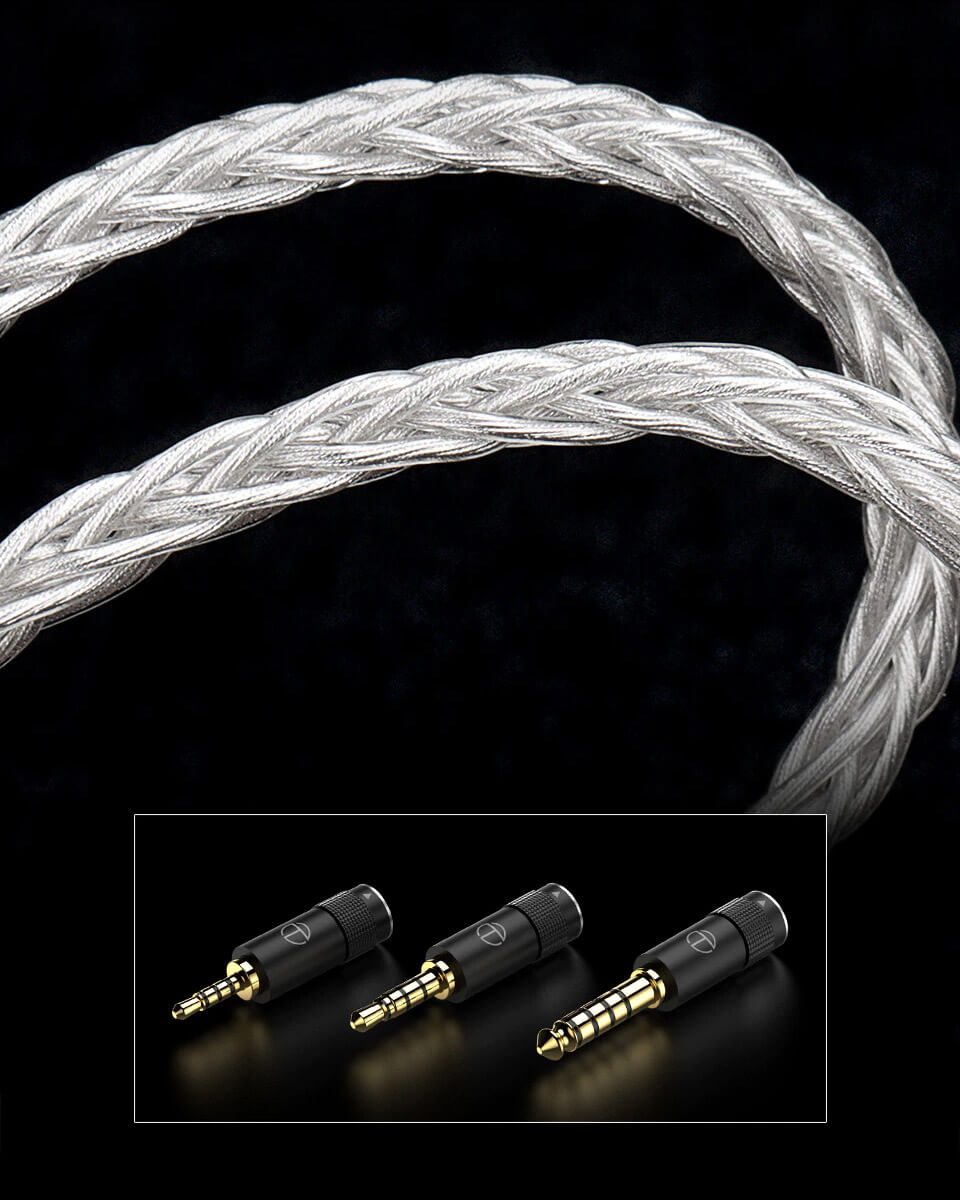 Plug and play convenience. TRN ST5 Includes 3.5/2.4/4.4mm connectors.
It is fully accessorized, just for you!

8-core silver-plated oxygen-free copper cable, 3.5/2.5/4.4 mm audio connectors, 7 pairs ear tips (balanced x3 (SML) + bass x3 (SML) + memory foam x1).At TRN, we value your experience.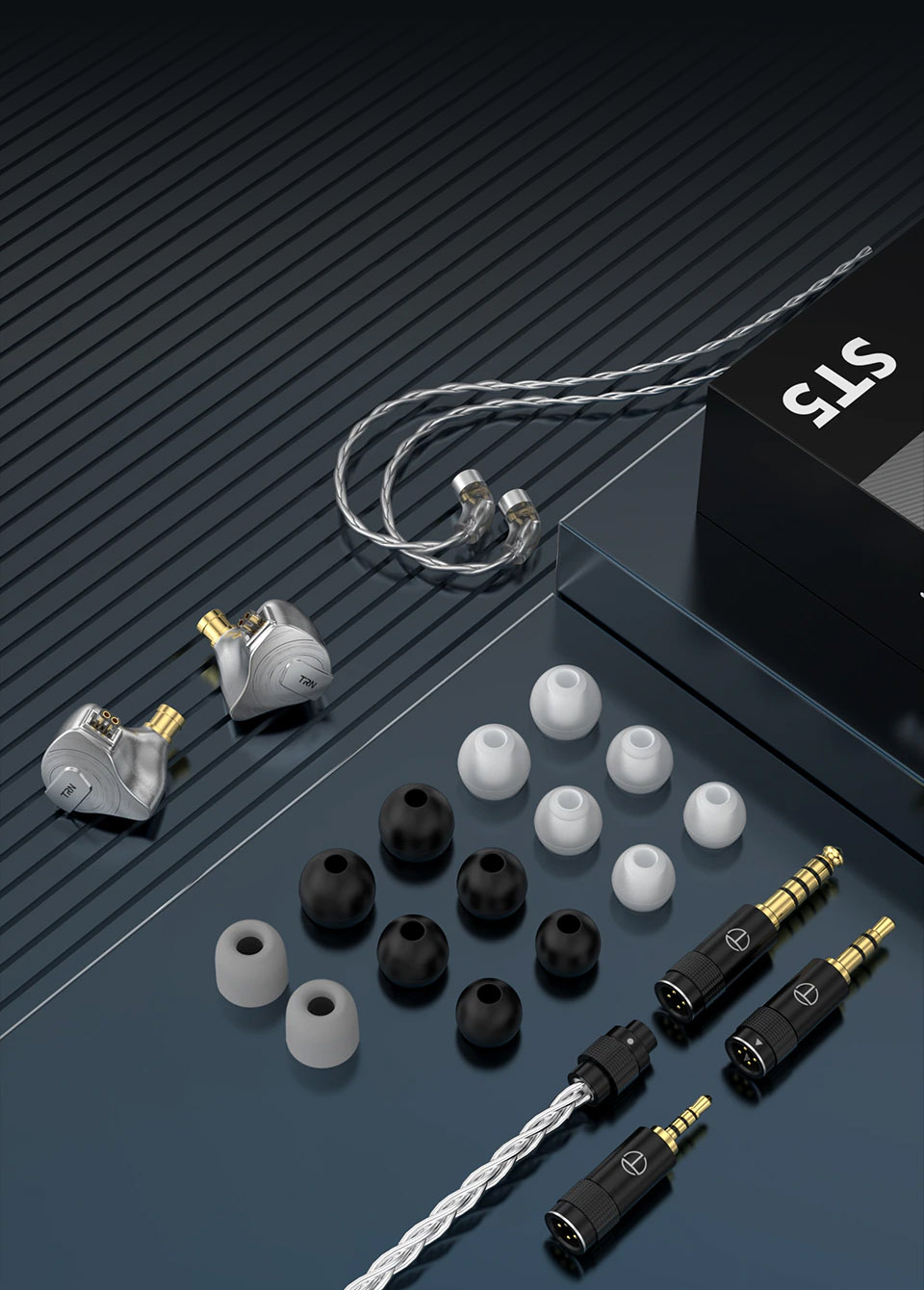 Actual product specifications may vary, and all features, functionality, and other specifications are subject to change without notice or obligation.