TRN V30
Triple Hybrid Drivers

Listen to the subtle changes in your music
Uncompromised
audiophile-quality sound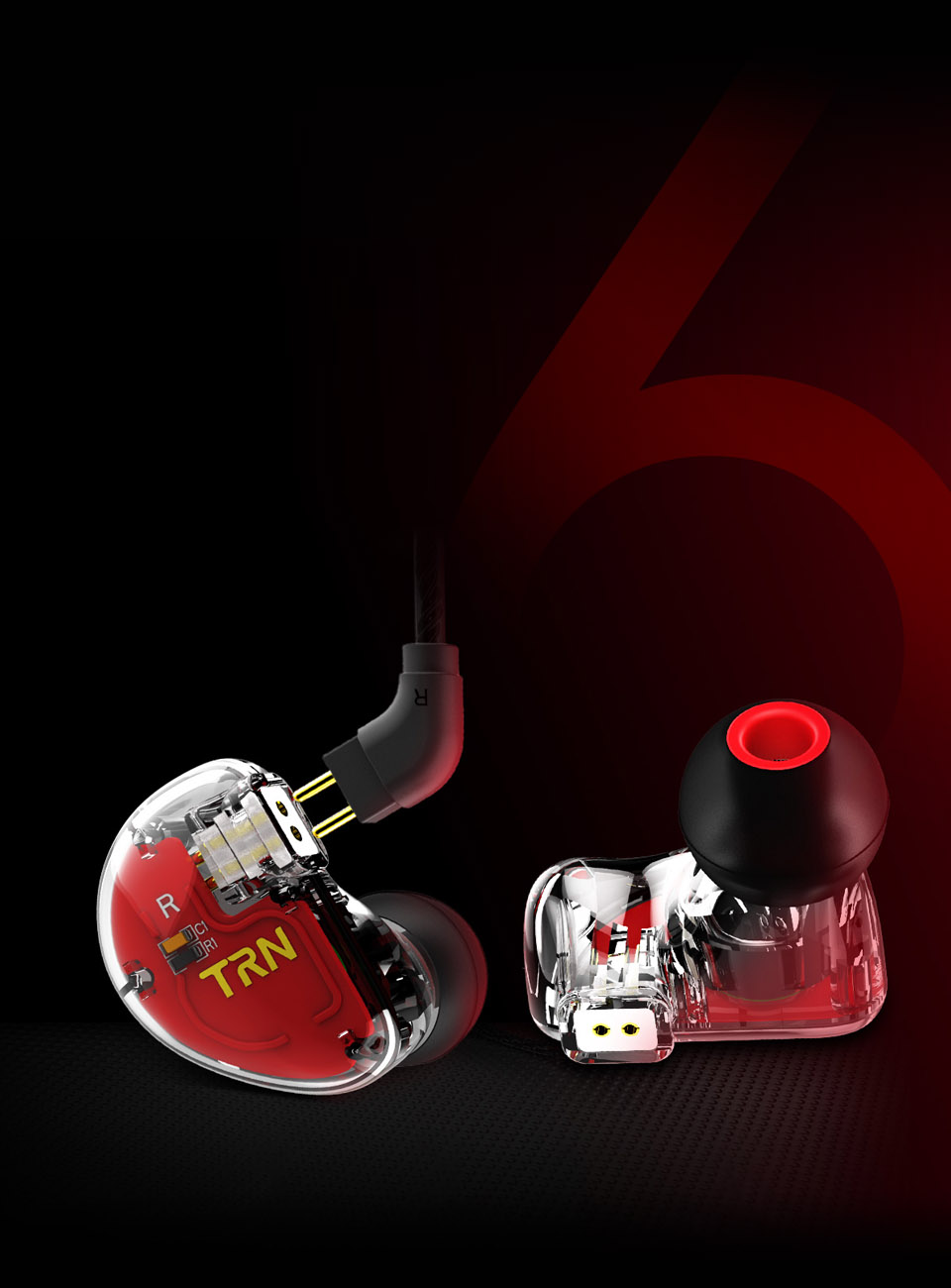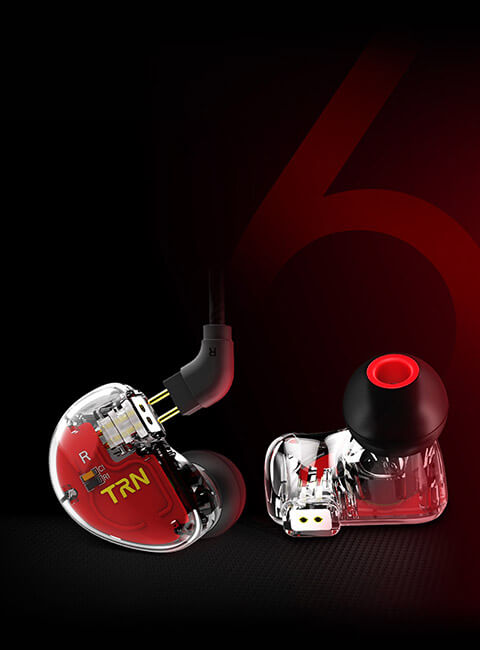 Improved electronic
frequency crossover
Completely-new resigned signal crossover
TRN V30 has enhanced vocal clarity, instruments separation, micro-details, greater tonal precision, and superior music transient and attacks.
Electronic
frequency
crossover
Dynamic
driver
Balanced armature
drivers x 2
Professionally tuned
by musicians & engineers
Ensure exceptional sound quality
Our team of tuners consists of professional musicians and acoustics engineers. They are tasked to create an earphone that is balanced, transparent, and rich in sound.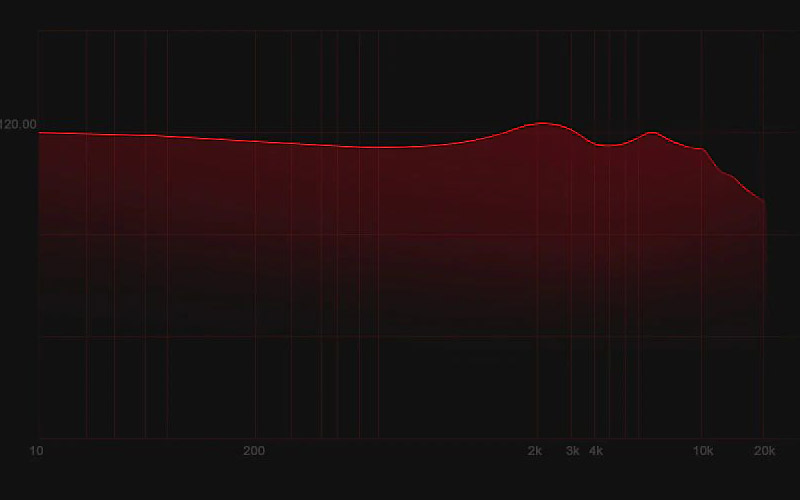 Graph for illustration only. It does not reflect the frequency response of the product.
Improved acoustic
structure
Acoustics structure, that rocks!

Both balanced armature and dynamic drivers are carefully positioned so that the inner cavity of the TRN V30 has sufficient space for airflow, giving fuller bass and deeper, rock-bottom sub-bass.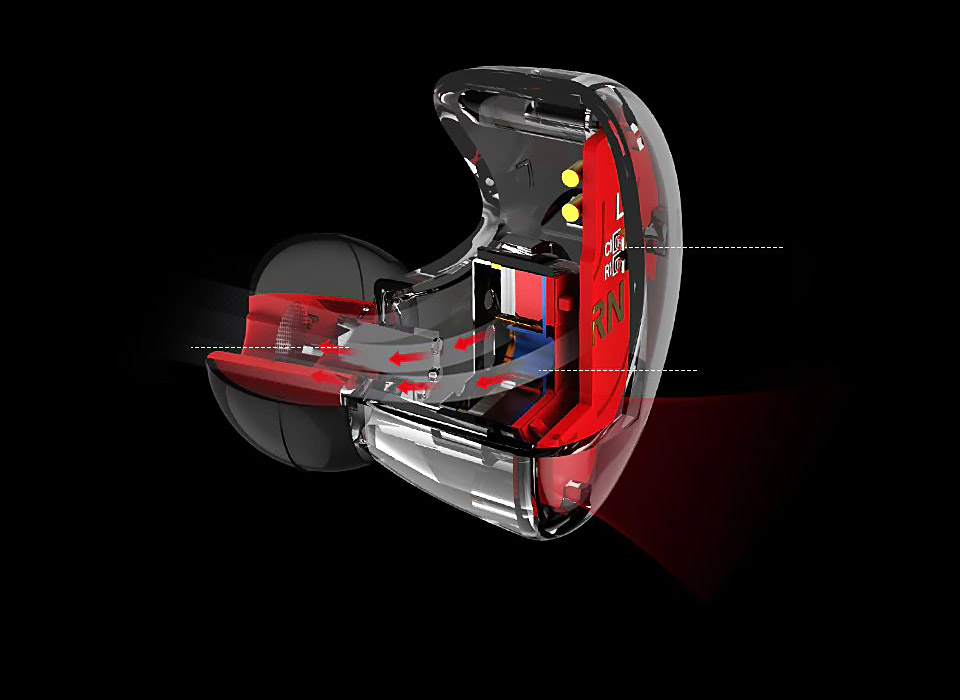 Dynamic
driver
Electronic
frequency
crossover
Balance
armature
driver
Improved composite
balanced armature drivers
Engineered for your listening pleasure

Superior resolution, natural human vocals, our newly-customized composite balanced armature drivers bring you an exceptional listening experience.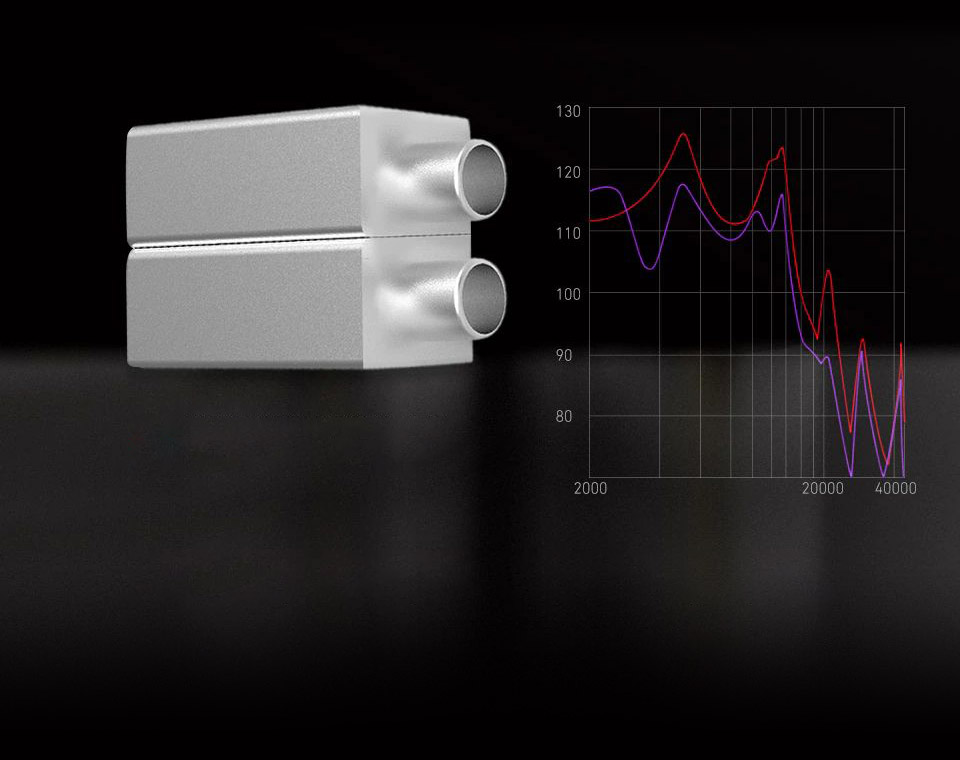 Knowles 30017 composite BA drivers
TRN custom-engineered composite BA drivers
Compared to Knowles 30017 composite balanced armature drivers, TRN's customized composite drivers perform 12% better* at mid to high frequencies.
* The abovestated claims were derived from TRN laboratory tests in a controlled environment.
A new benchmark
Setting new standards

A discrepancy of sound output between every production earpiece is established at a tighter tolerance of 2dB* to ensure the utmost quality of every pair of TRN earphones.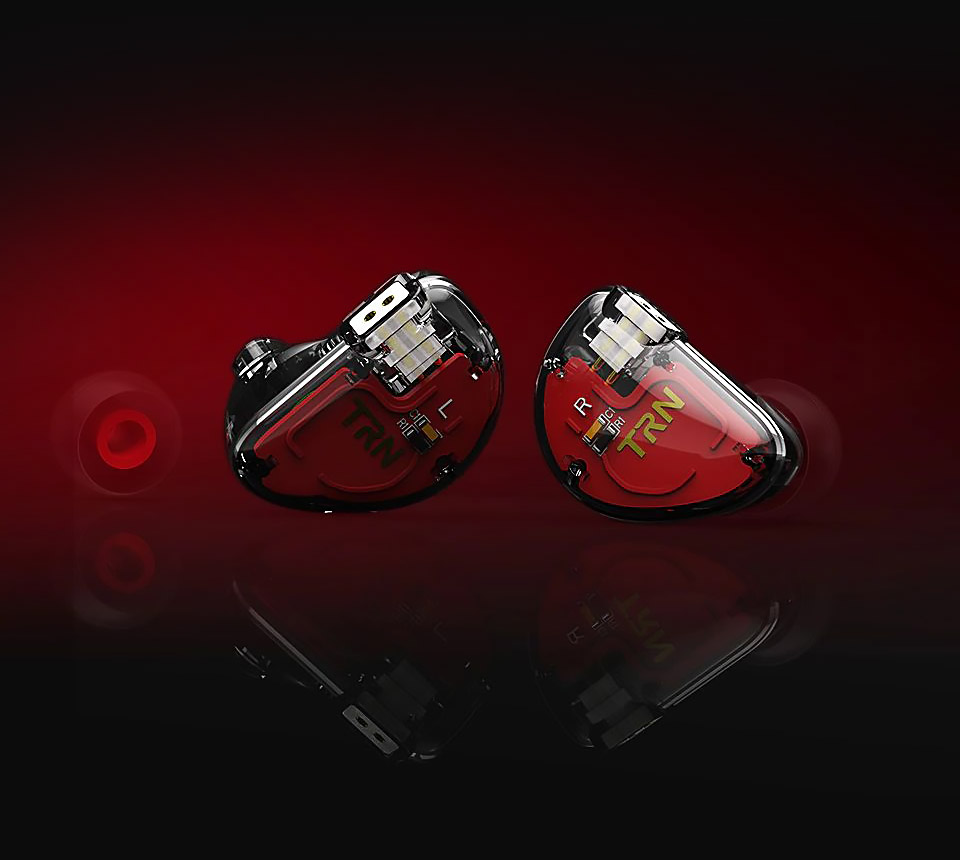 *The currently acceptable deviation for earphone OEM manufacturers in Mainland China is 3dB.
Balanced armature + dynamic
triple hybrid drivers
Advantages of 2 balanced armature + 1 dynamic drivers

The combination of mid/high frequency dual balanced armature drivers and low-frequency dynamic drivers give TRN V30 an extraordinary sound with superb resolution, transient speed, transparency, and body.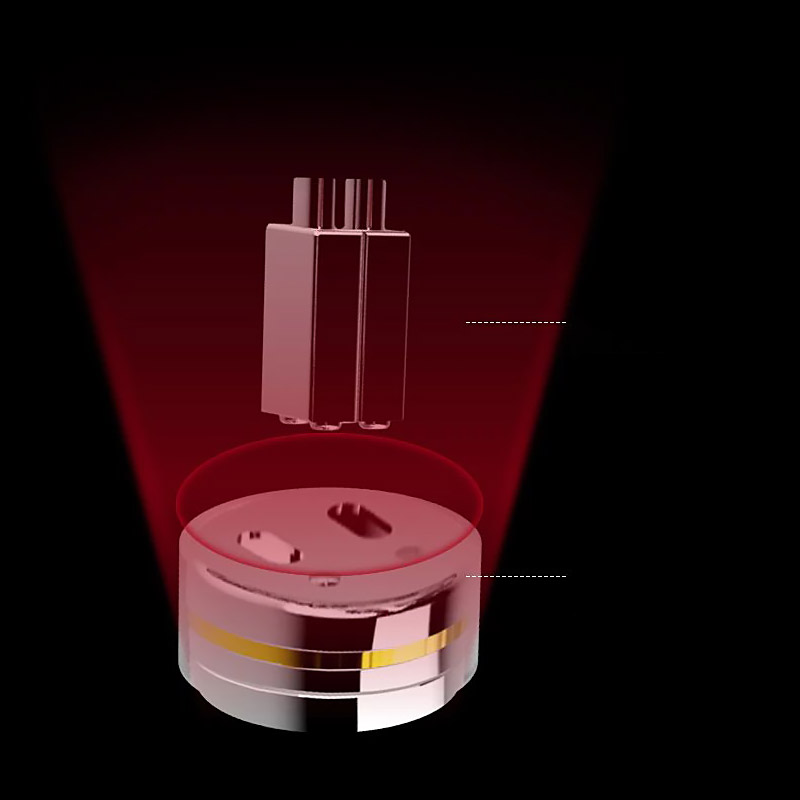 10mm polymer
dynamic driver
TRN composite balanced
armature drivers
Versatility & durability
The versatility of gold-plated
0.75mm 2-pin connectors

It is proven that 2-pin type connectors are more durable than MMCX-type connectors. TRN 2-pin connectors underwent more than 1,000 times* insertion tests to ensure longer service life and usability.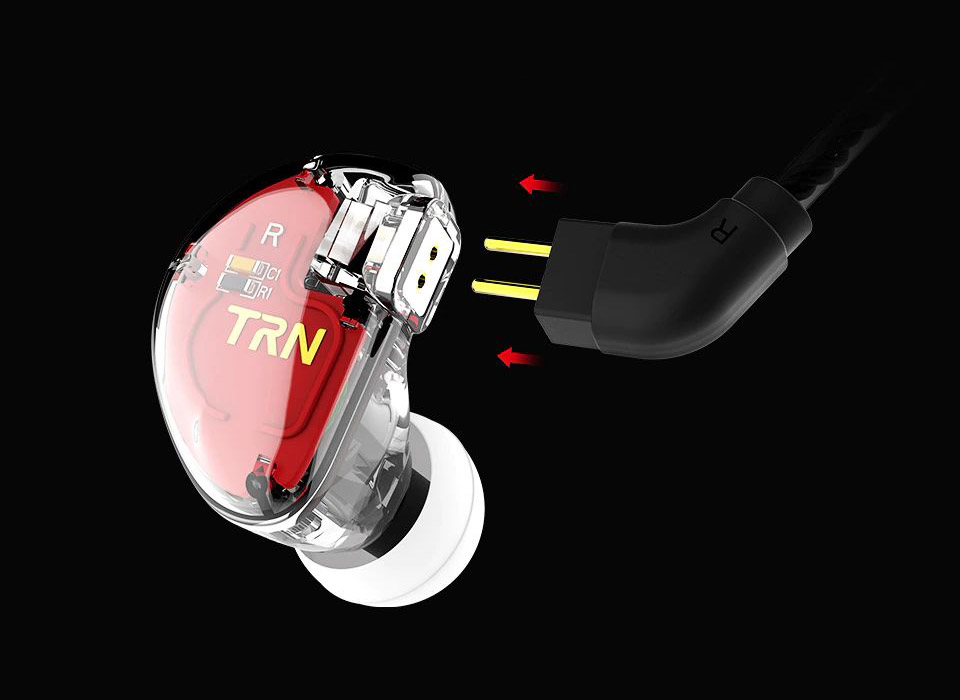 *The abovestated claims were derived from TRN laboratory tests under a controlled environment.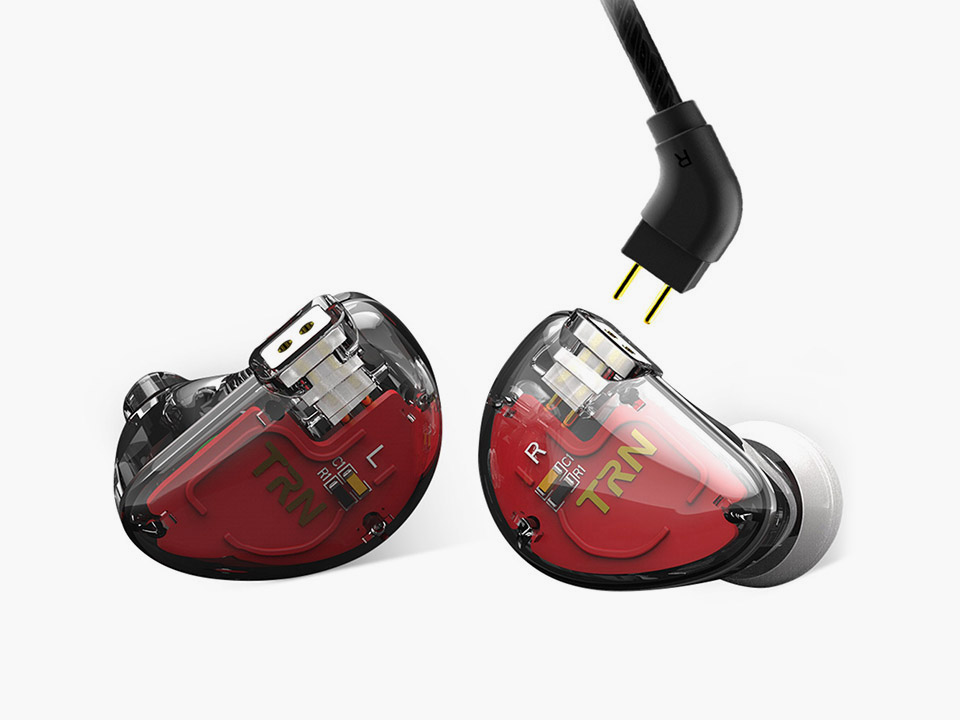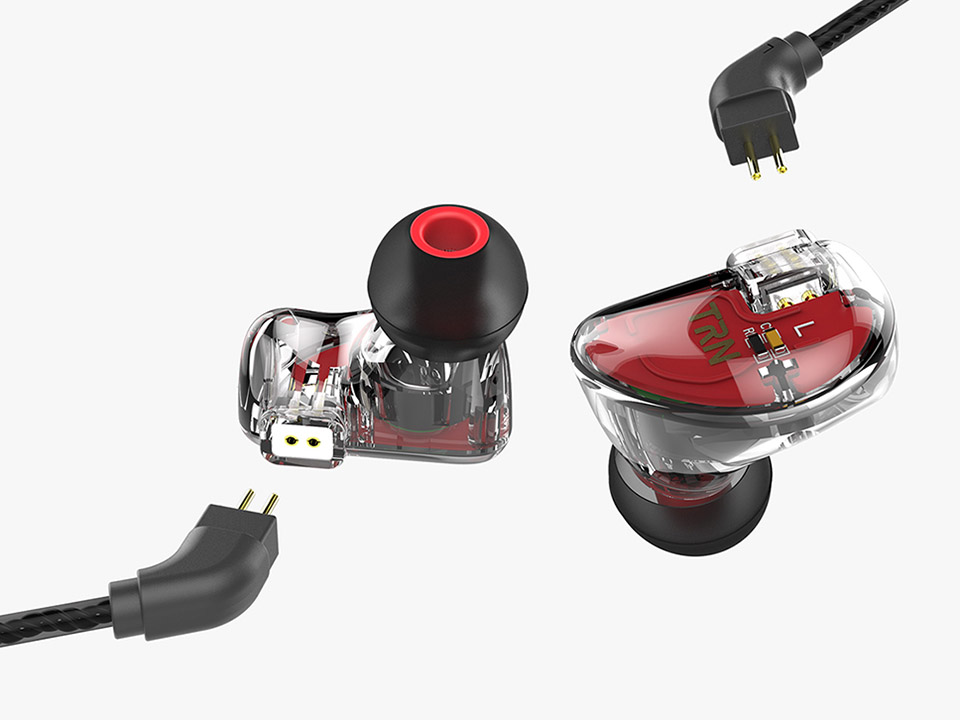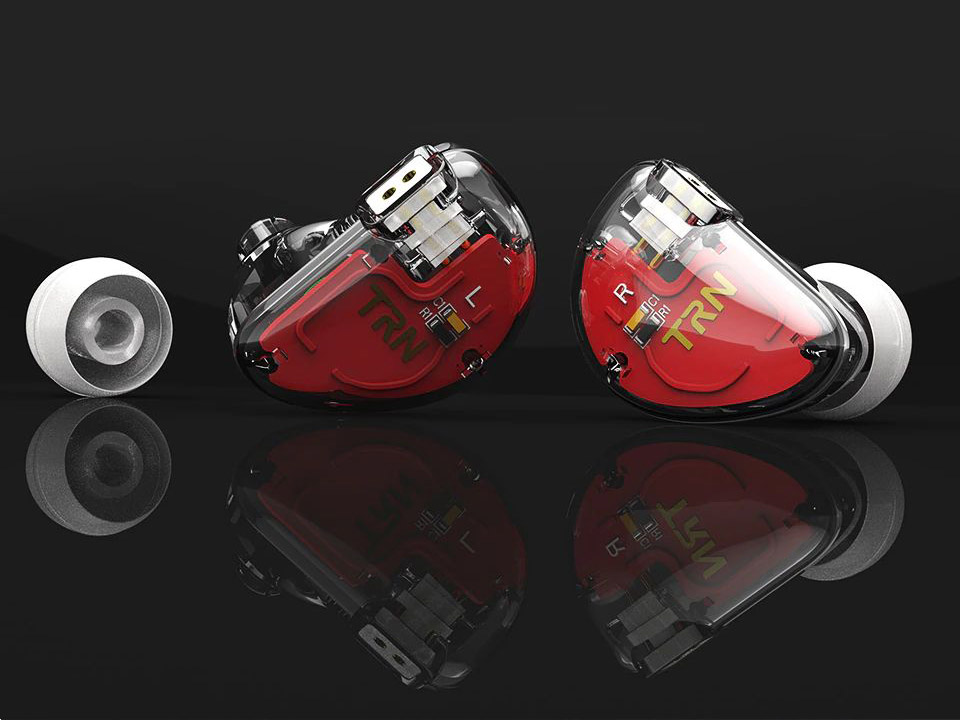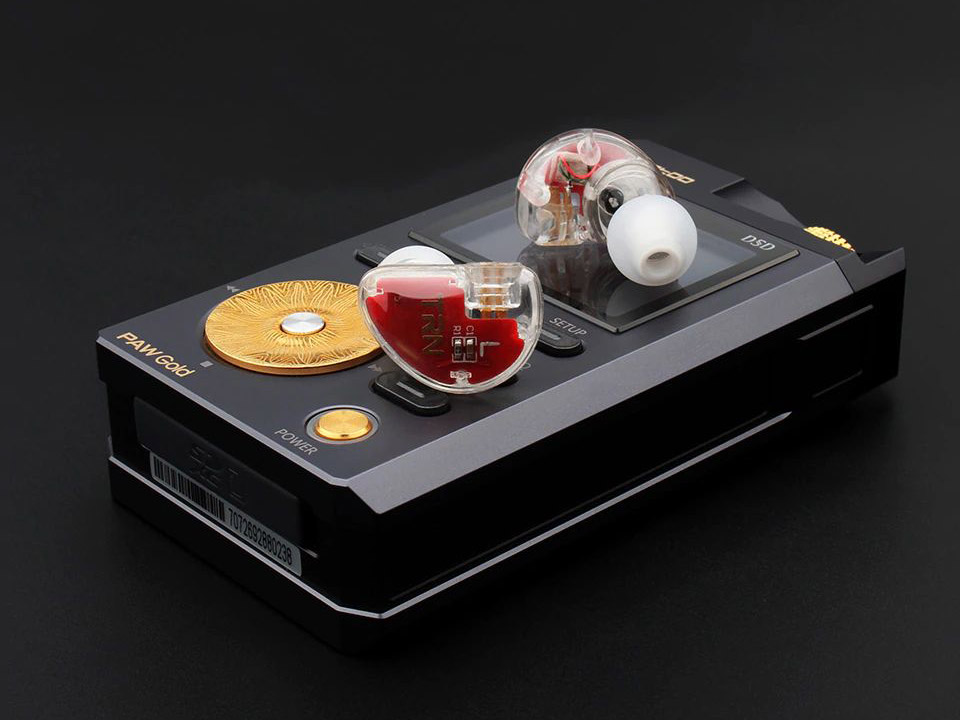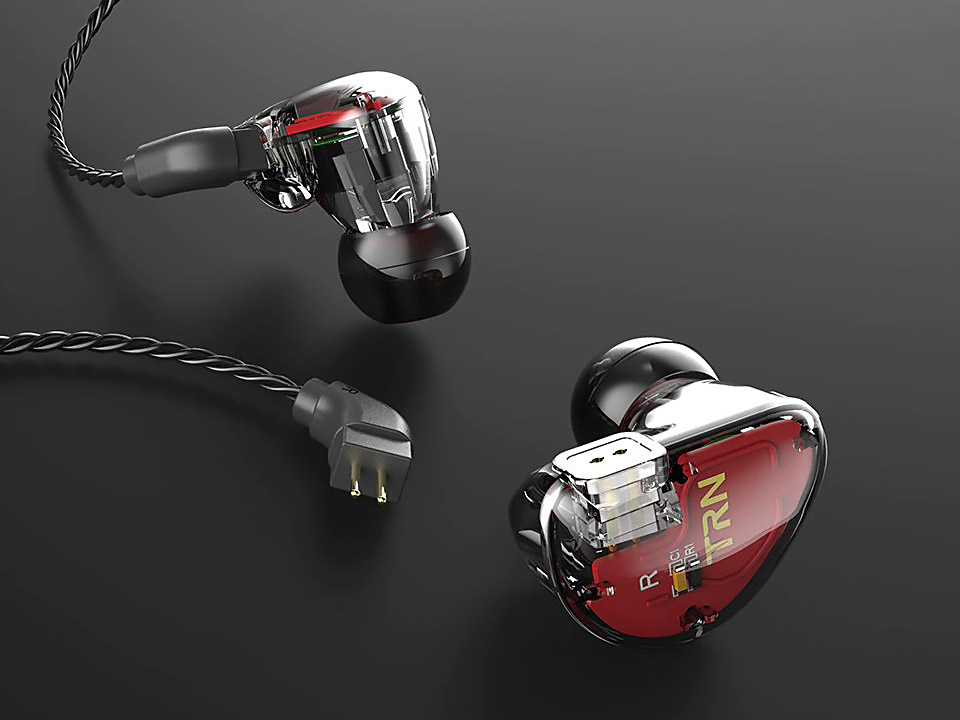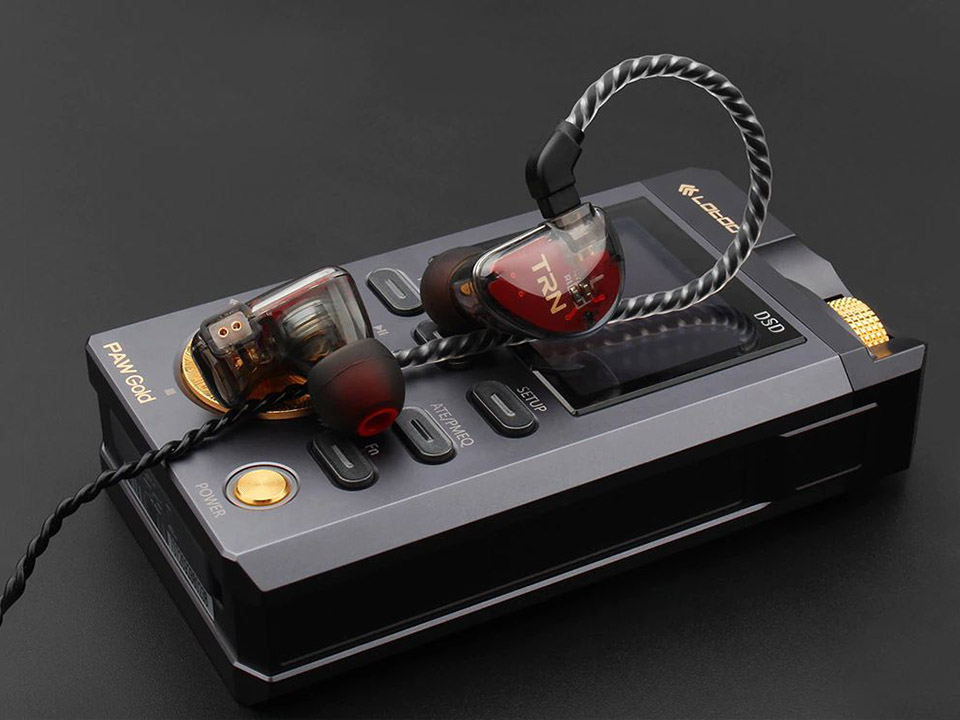 Instant sound upgrade and transformation

Silver-plated OFC cable*
Overall sound quality improvement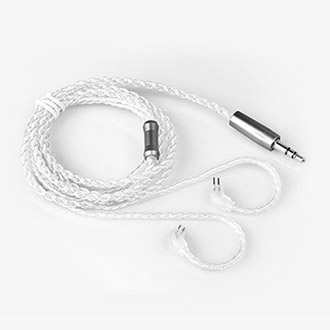 Bluetooth module*
Wired to wireless in a jiffy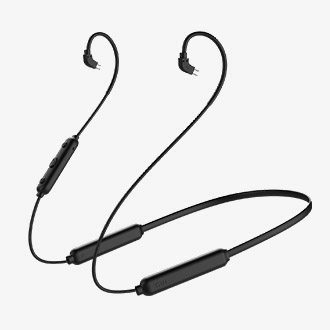 * Both silver-plated cable and Bluetooth module are sold separately.
As good as custom-made

TRN V30 features specially designed housings that provide excellent isolation, ensuring a secure and comfortable fit wherever your music goes.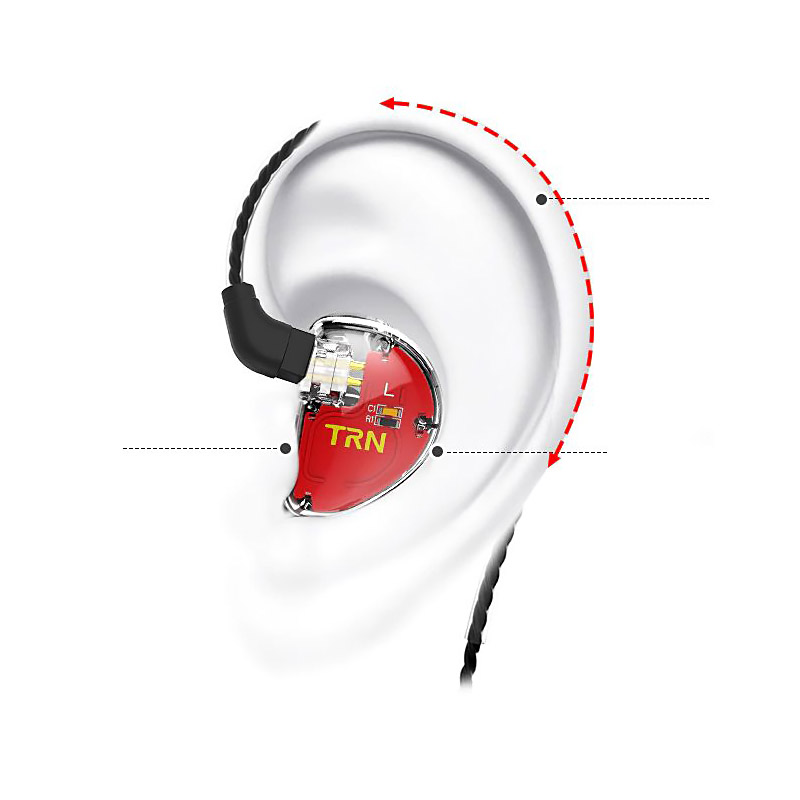 Antitragus
support
Auricle
support
Tragus
support
4-cores cable

The stock cable consists of 4 cores, each with 56-strand oxygen-free copper reinforced with high-density 250D nylon fibers and braided into a PVC jacket for durability and flexibility.
Wide compatibility

Convenience at your fingertips. TRN V30 is compatible with both Apple iOS and Android devices.
3.5mm audio jack

All TRN earphones come in both TRRS and TRS 3.5mm audio jack which are widely compatible with many mobile devices and audio equipment in the market today.

Specifications

Actual product specifications may vary, and all features, functionality, and other product specifications are subject to change without notice or obligation.
Contents & Packaging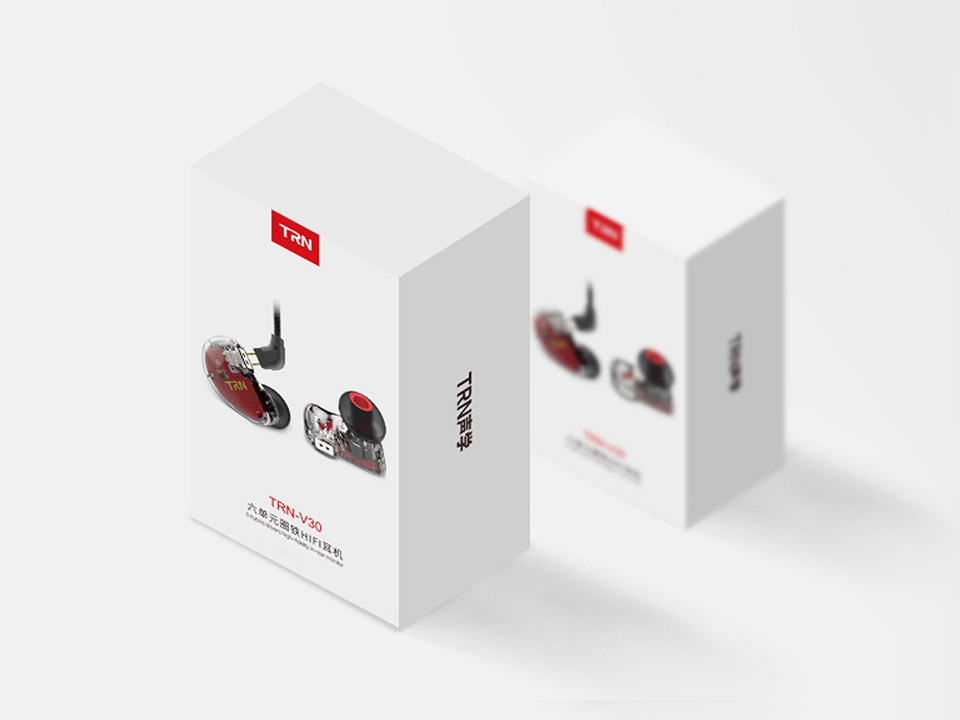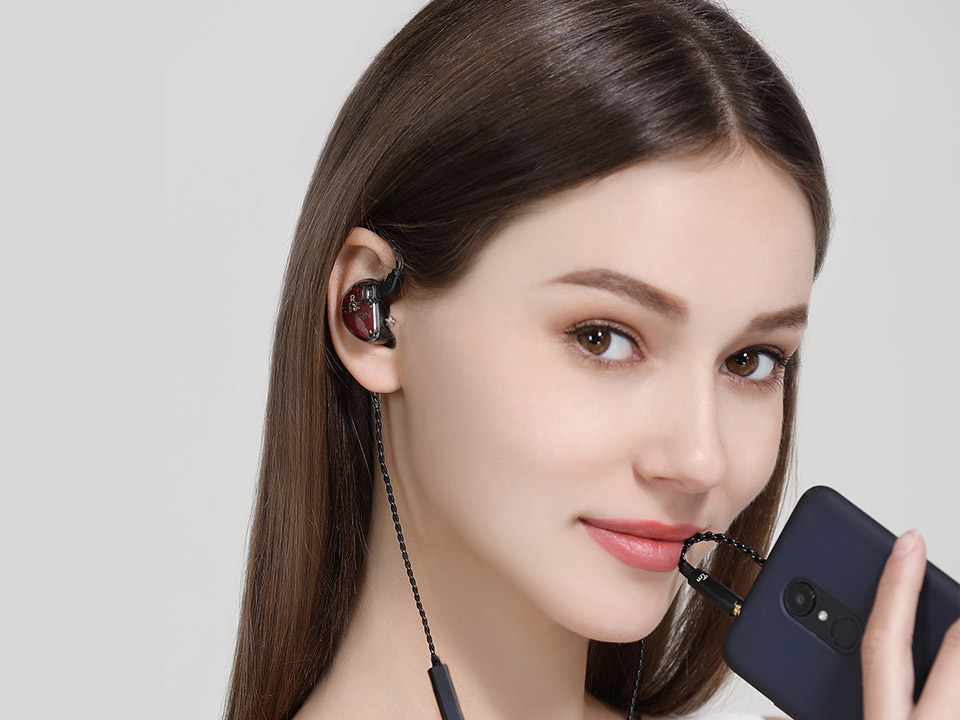 Attaching cable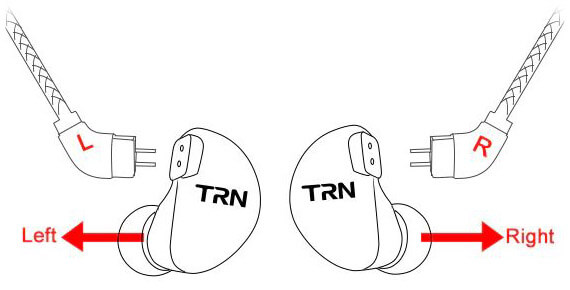 Match left, and right earpieces to the correct channel stated on the cable connectors.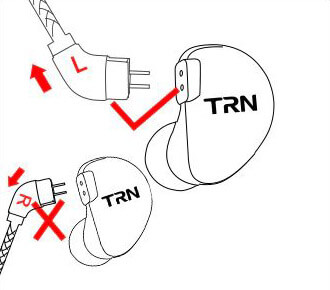 DO NOT connect reverse.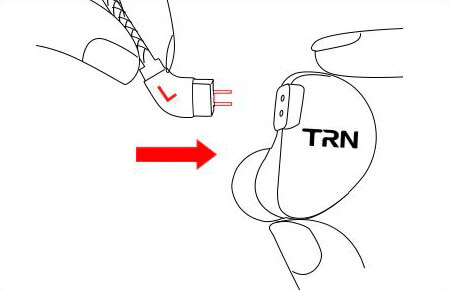 Plug cable connector to the earpiece.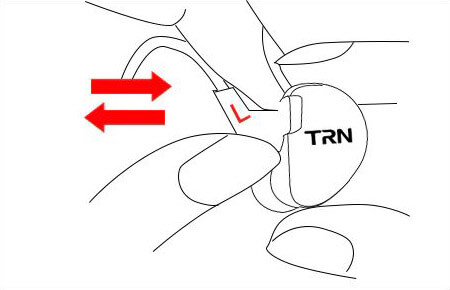 Insert until the earpiece is secure. To remove, grab the earpiece and cable connector, pull straight.
How to properly fit an IEM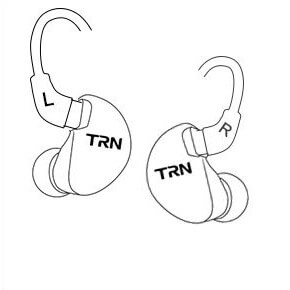 Identify the left and right earpieces.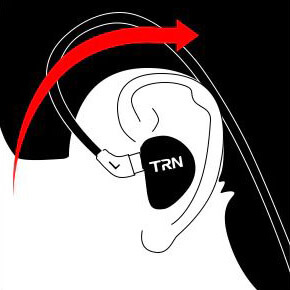 Bring hand overhead and grasp the top of the ear.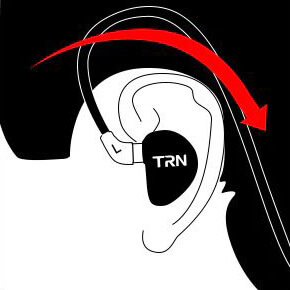 Pull the ear up and out to straighten the ear canal.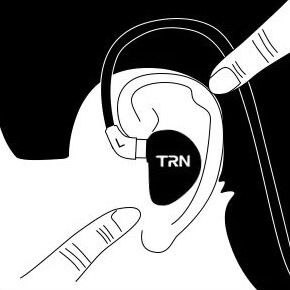 Loop memory wire over-ear and insert earpiece into the ear canal.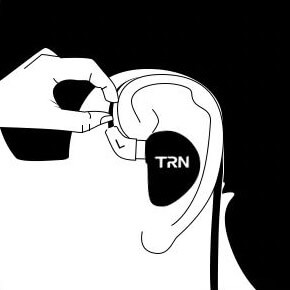 Be sure to slide the ear tip far enough until it seals inside your ear.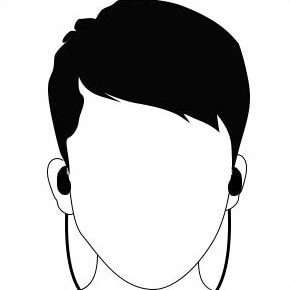 The quality of sound and isolation depends on how well the ear tips seal. If lacking bass, check the tightness of the seal between ear tips and your ears or try other ear tip sizes.