TRN RedChain
4-core silver-plated copper and OFC copper mixed upgrade cable with swappable connectors

Combining the strengths of oxygen-free copper and silver-plated copper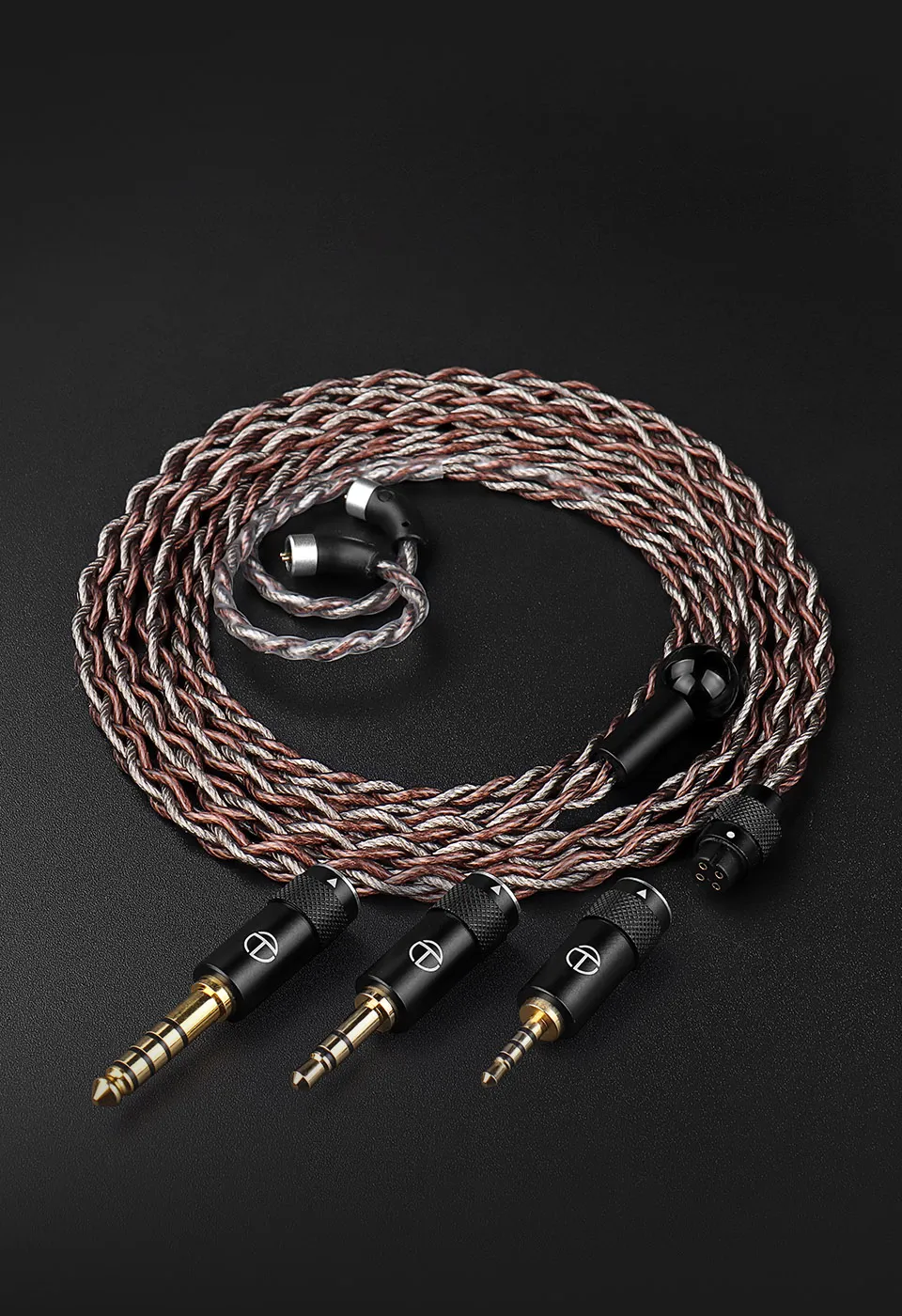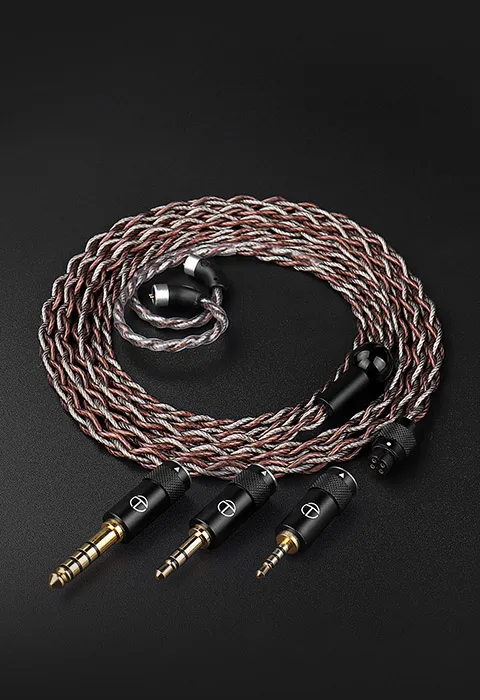 Please note: Photos are for illustration purposes only. Actual products may vary in appearance or specification.
Made with passion with carefully selected materials
Crafted with meticulous attention to detail and using only the choicest materials, our TRN RedChain earphone cable is a 4-core copper-silver blend. It's constructed with two cores of high-purity oxygen-free copper cables and another two cores of silver-plated oxygen-free copper cables, each having 54 strands. This combination creates a total of 216 strands of copper-silver braiding in the TRN RedChain cable. This structure notably enhances the resolution and accurately reproduces the richness of human vocals.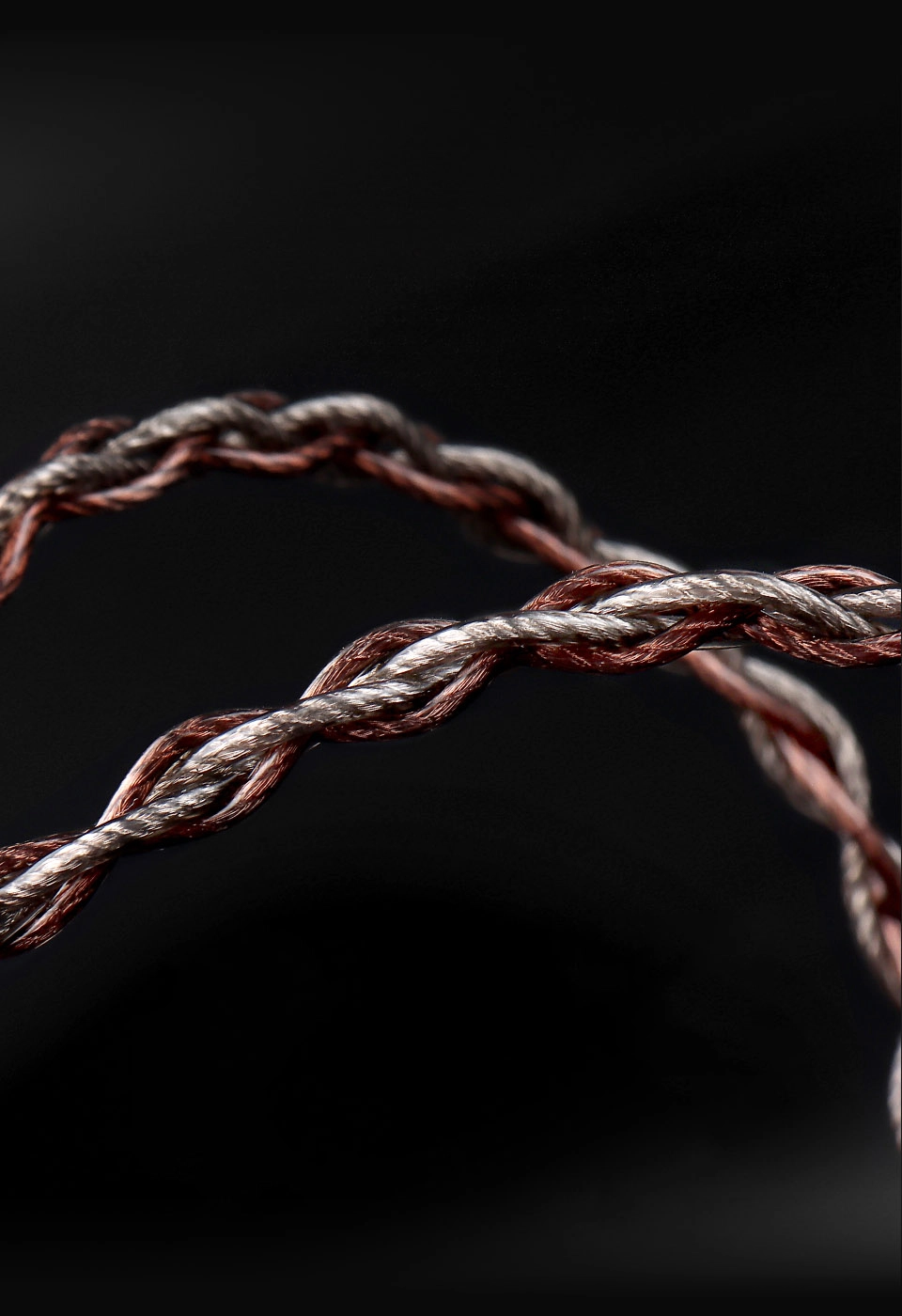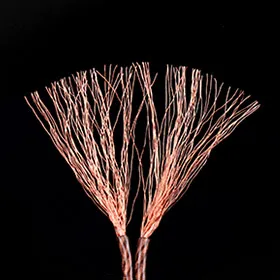 High-purity OFC copper
2 cores, 108 strands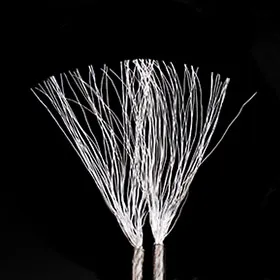 Silver-plated OFC copper
2 cores, 108 strands
Exceptional workmanship
Professional audiophile-grade cable
The insulation on the wire is made of imported environmentally friendly materials, and a special protective coating is applied to make the wires more delicate and smoother. High-strength Kevlar fiber is weaved into the wire to minimize signal loss during transmission.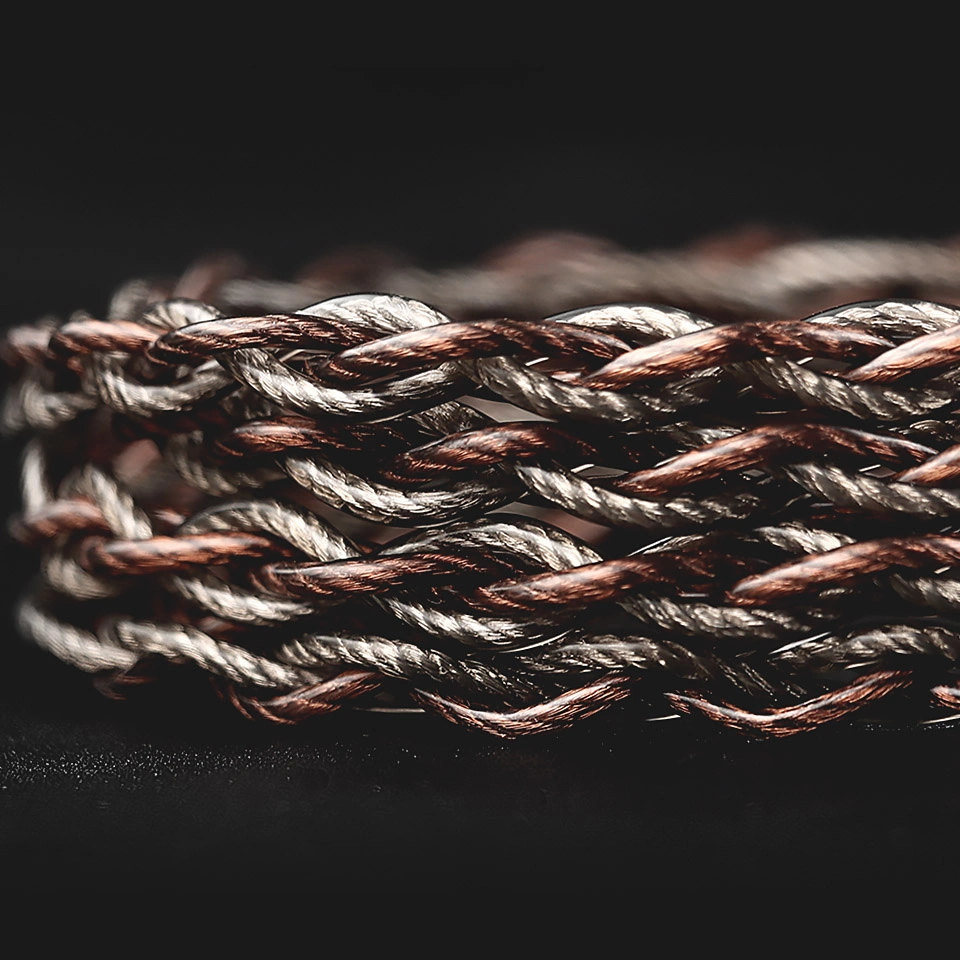 Metal chin-slider
A reflection of humanized design
The TRN RedChain earphone cable is designed with a unique combination of a metal chin-slider and bead. This innovative design enhances wearing stability and significantly elevates the overall user experience.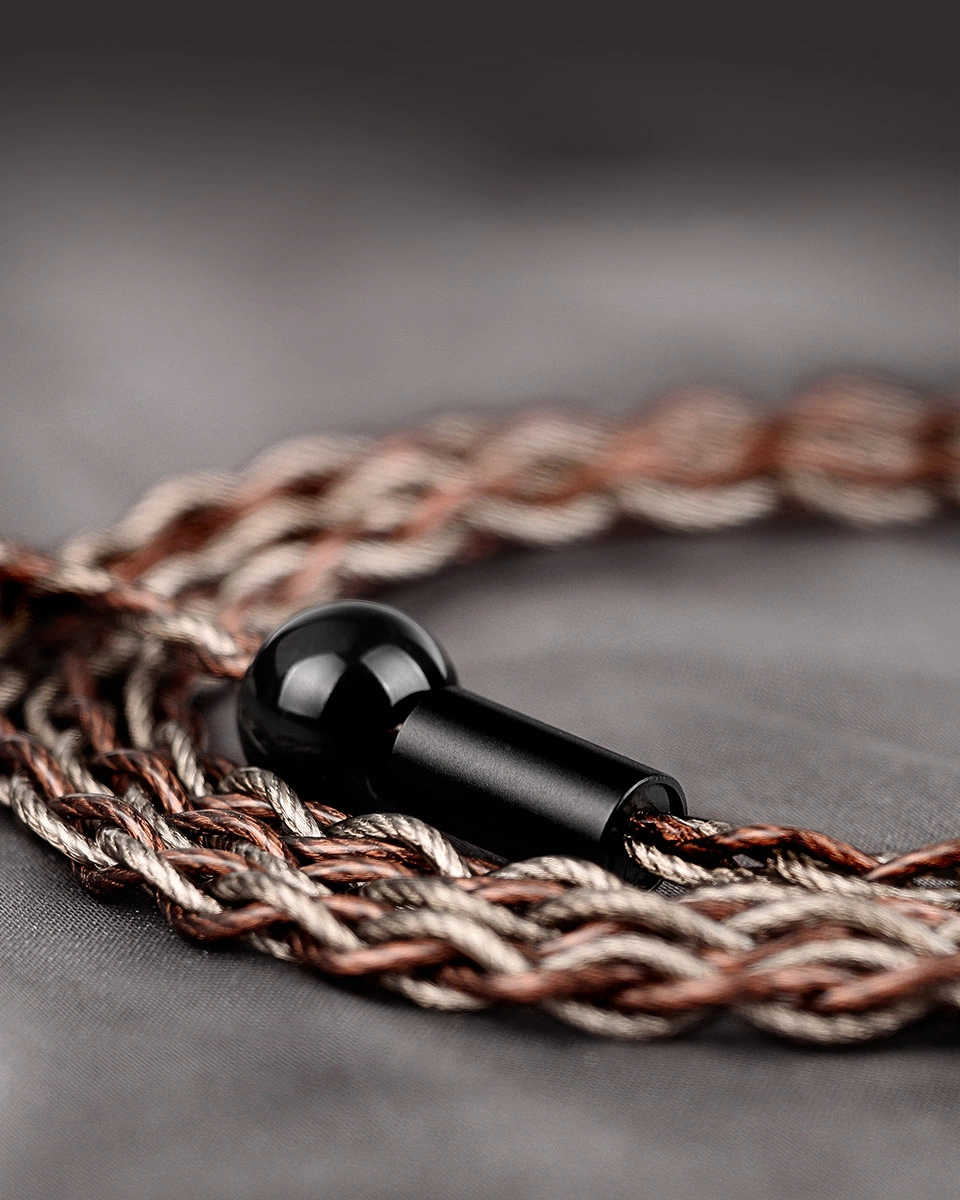 Over-the-ear design for ultimate comfort
The TRN RedChain cable comes with soft and flexible ear hooks. Its over-the-ear design is specially crafted for discerning audiophiles, offering them the comfort of indulging in their listening experiences.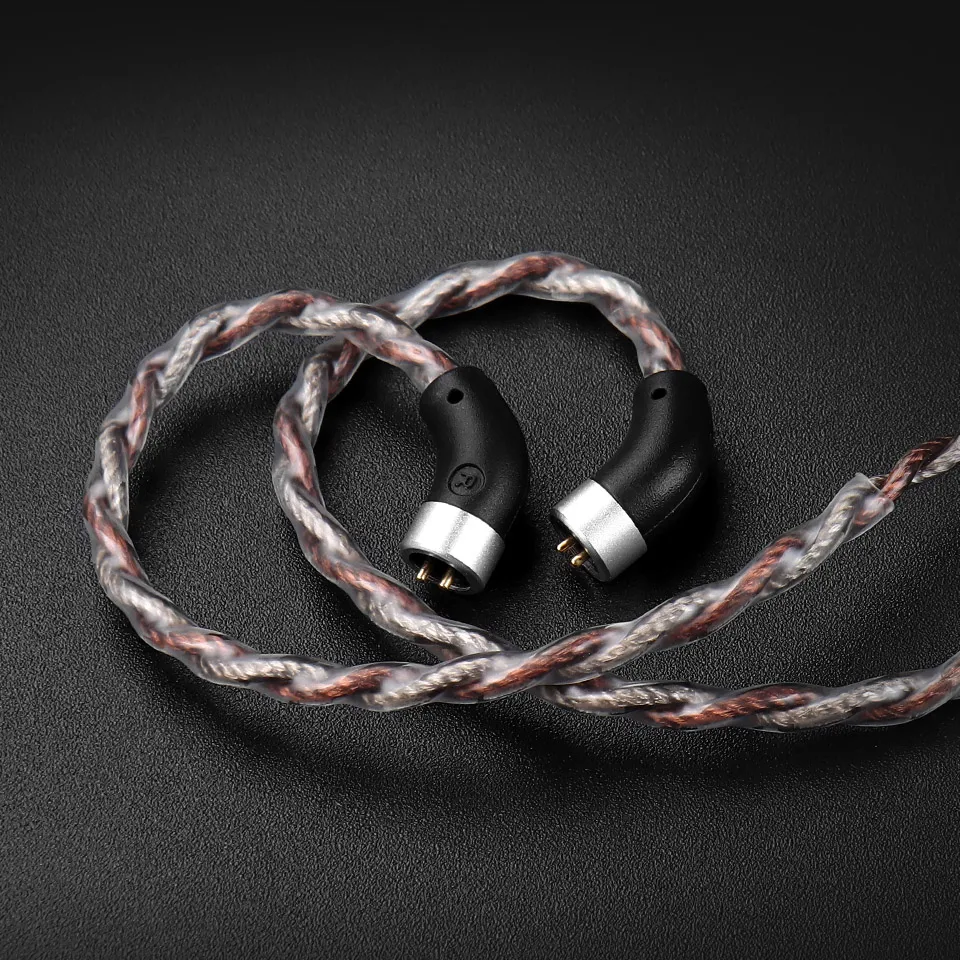 The choice is yours
Swappable audio connectors
The TRN RedChain is designed with interchangeable connectors so that users can match the output of their music player. Choose between 3.5mm single-ended / 2.5mm balanced / 4.4mm balanced connections.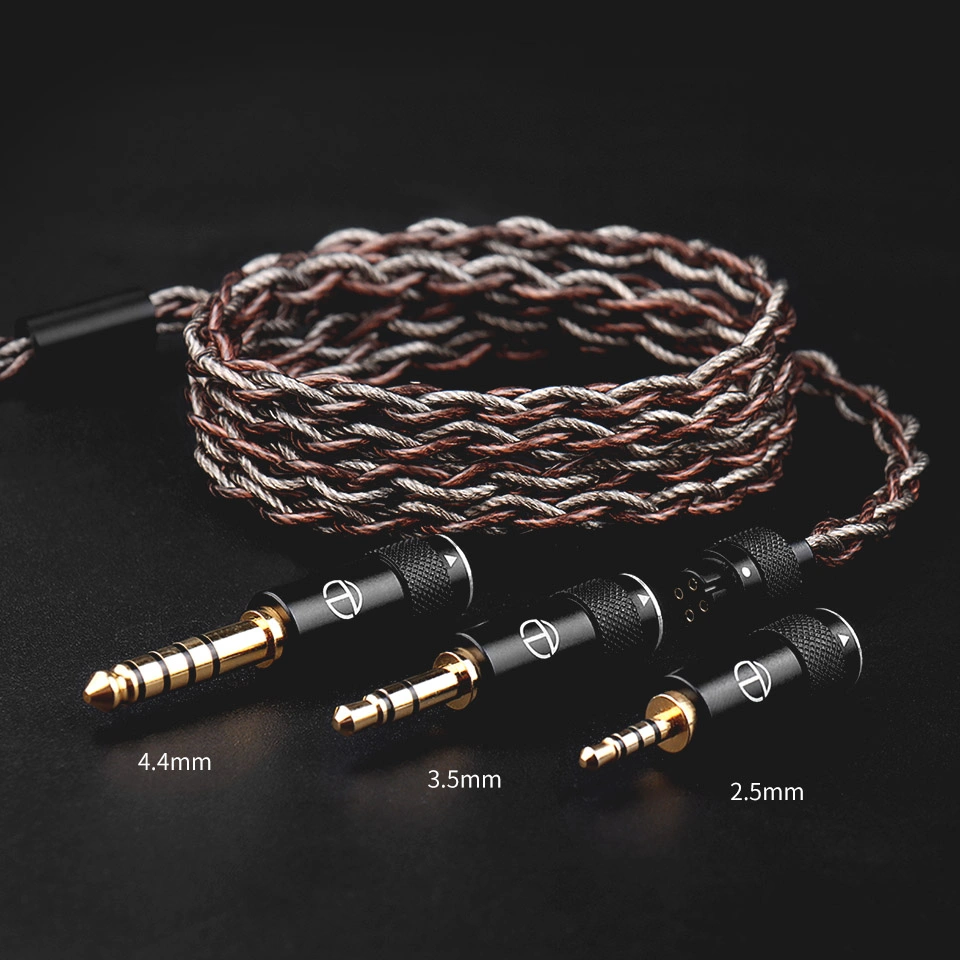 Transparent, smooth, and non-fatiguing listening
Combining OFC copper and silver-plated OFC copper mixed cable improves bass dynamics and treble extension and presents a wide soundstage. The midrange and vocals are transparent yet full-bodied. Layering, texture, clarity, and the overall sense of air are vastly enhanced.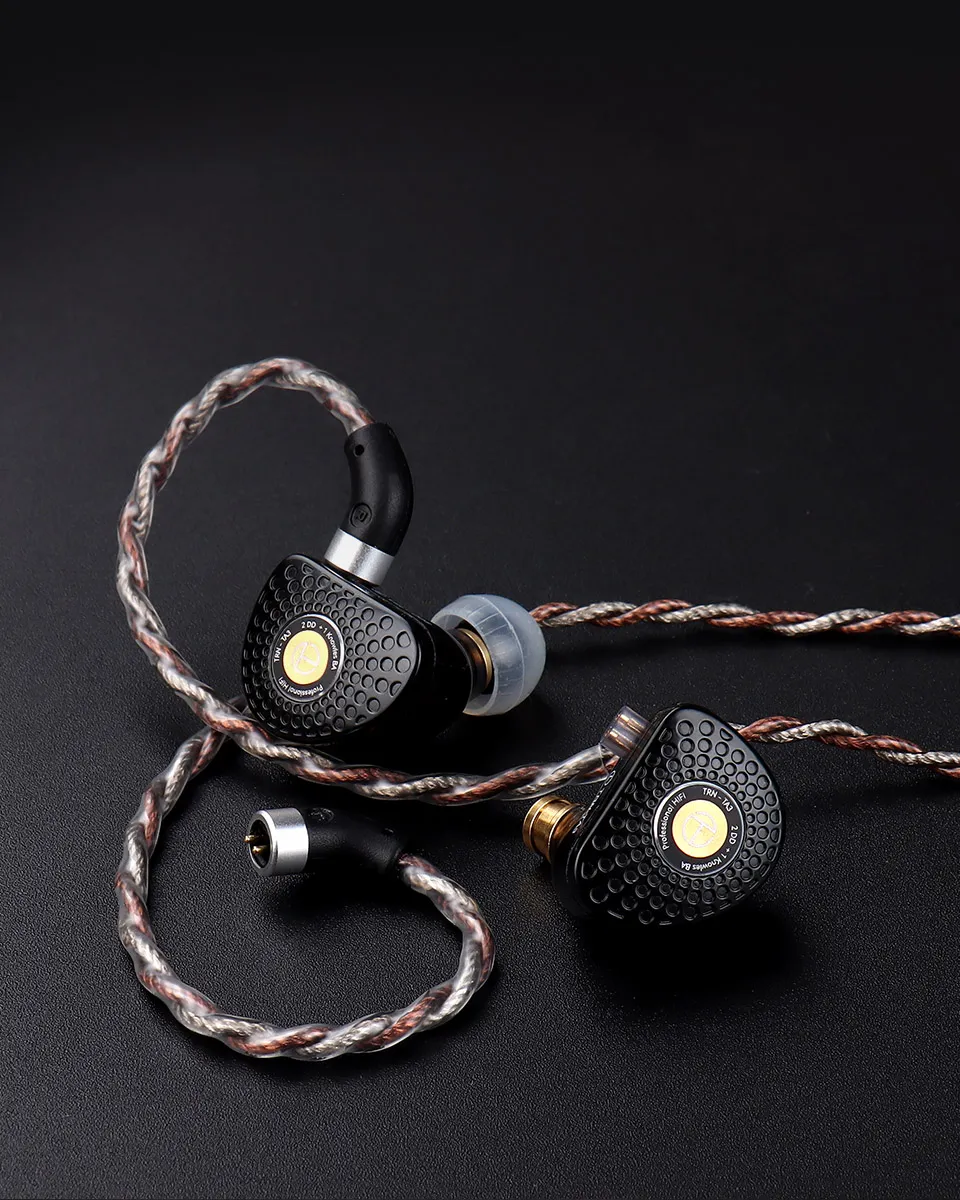 Instructions for EZ-Swap connectors
When switching EZ-Swap connectors:

Alight both male end

and female ends

of the connector
in a straight line.
Push in both ends
for quick attachment.
Pull both ends for quick detachment.
Specifications

Single core with 54 wires; 4 cores, 216 strands
Over-ears with soft ear loops
* Actual product specifications may vary, and all features, functionality, and other specifications are subject to change without notice or obligation.
TRN RedChain 2.5+3.5+4.4mm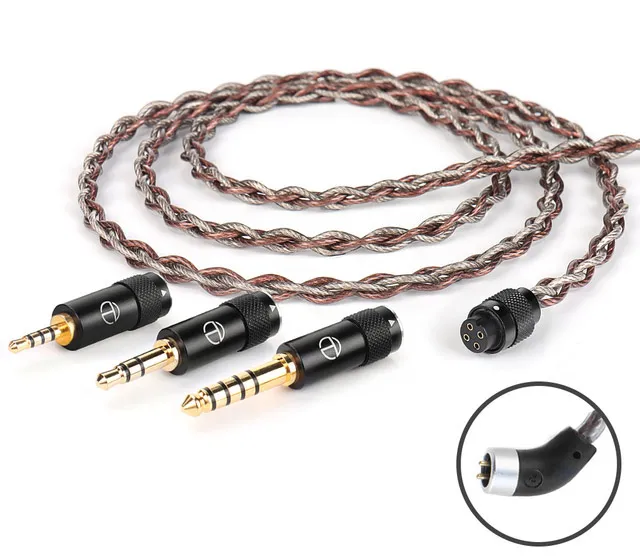 TRN RedChain 2.5+3.5+4.4mm + Type-C plug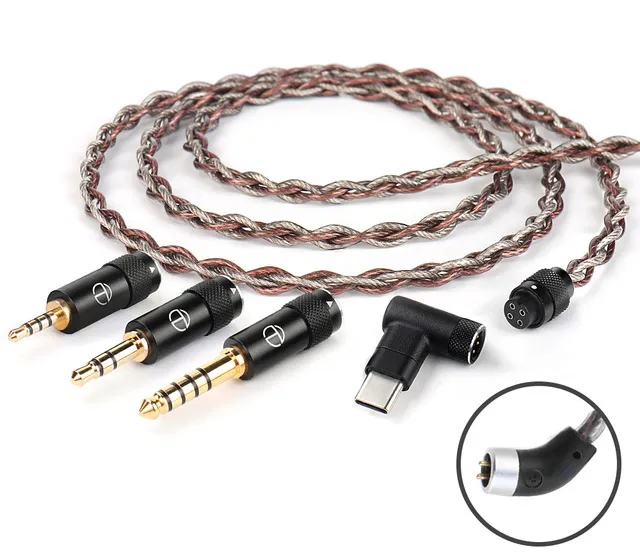 TRN RedChain 2.5+3.5+4.4mm + Apple Lightning plug