TRN TA4
2DD + 2BA Hybrid In-Ear Monitor Knowles balanced armature drivers

Knowles balanced armature drivers x2
10mm beryllium-plated diaphragm dual-magnet dynamic driver
6mm titanium-plated diaphragm dynamic driver
Aluminum alloy and resin housing4-core silver-plated copper + oxygen-free copper cable with swappable connectors
* Photos for illustration purposes only.
The actual product may vary in appearance or specification.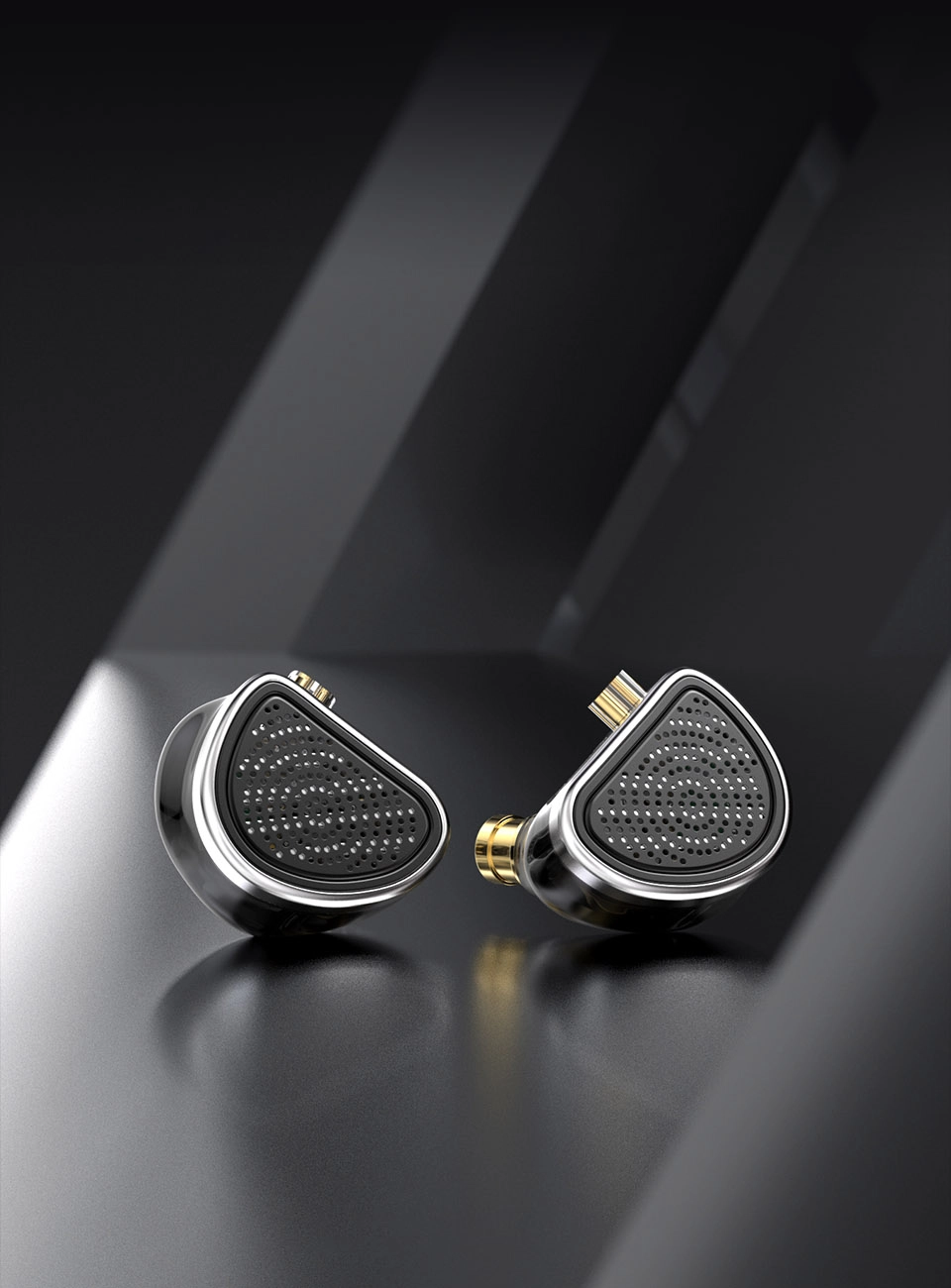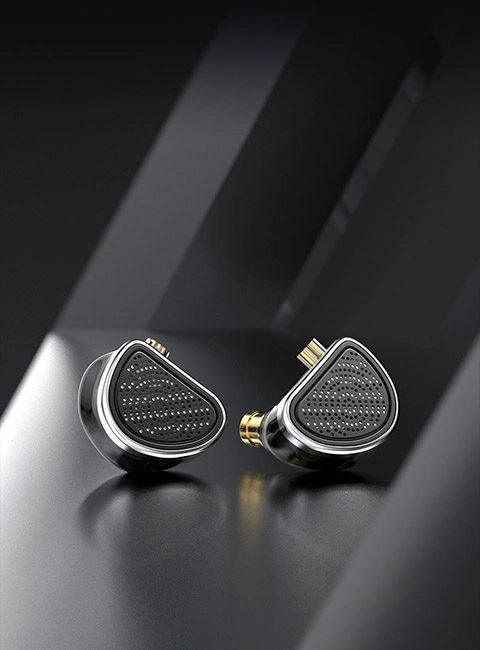 New 2x dynamic drivers + new 2x balance armature configurations
It brings an engaging brand-new audio experience
TRN TA4 is the first dual dynamic driver equipped with Knowles balanced armature.Our acoustics engineers tuned the TRN TA4 in accordance with the characteristics of both dynamic drivers and balanced armature so that these two types of drivers complement each other. The two dynamic drivers' ultra-wide frequency response and the balance armature's excellent resolution are brought together to create exhilarating music experiences.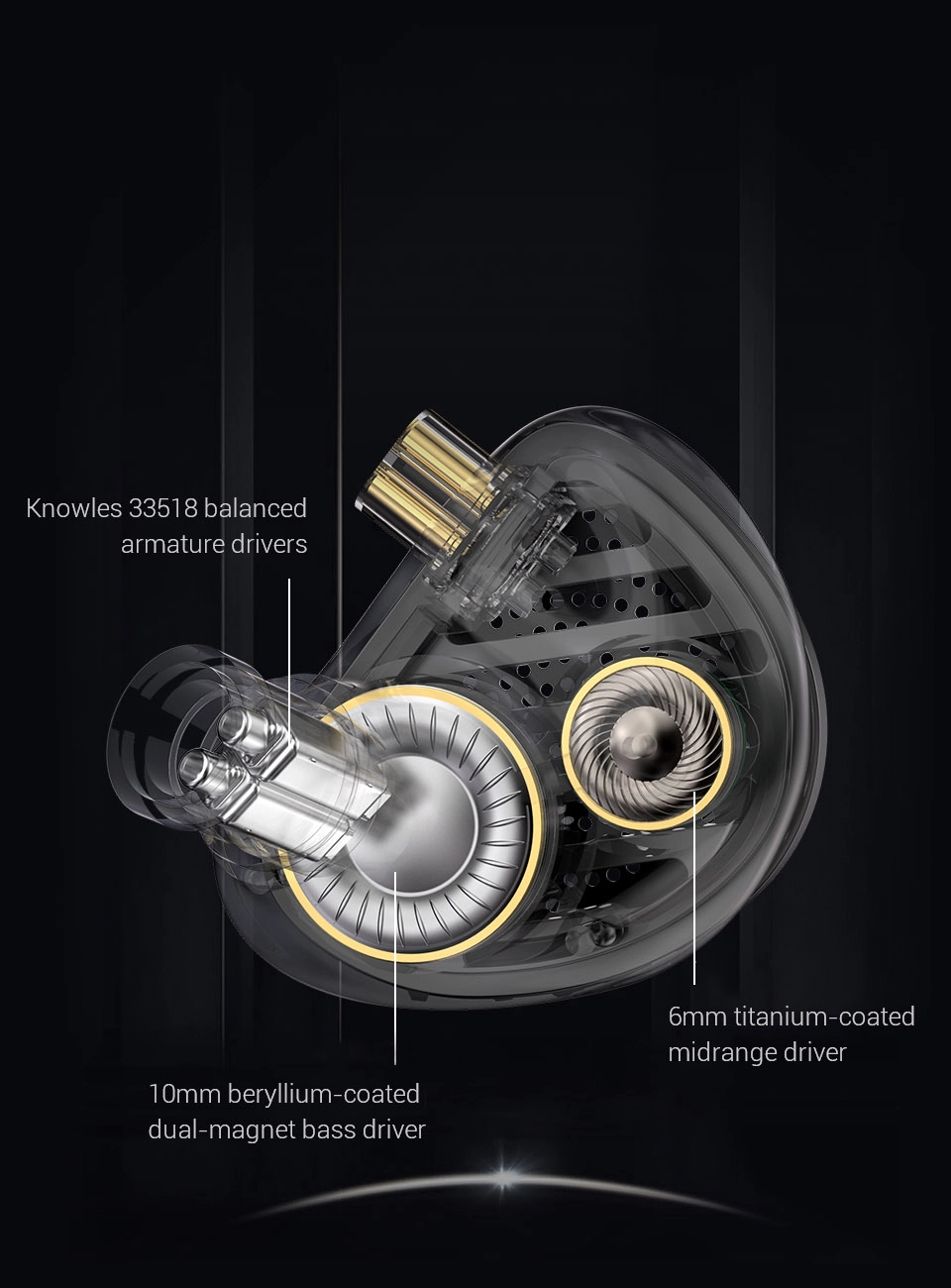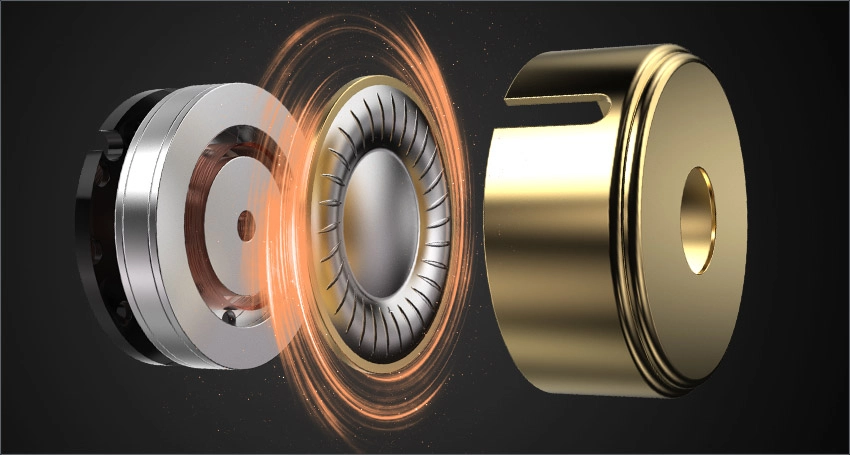 10mm beryllium-coated dual-magnet dynamic driver
The TRN TA4's 10mm beryllium-coated N52 dual-magnet dynamic driver, with a magnetic flux density of almost 1 Tesla, generates a robust and rapid bass response alongside extraordinarily deep sub-bass extension. Thanks to the implementation of the dual magnet system, the drivability is significantly enhanced, eliminating the need for a high-powered source.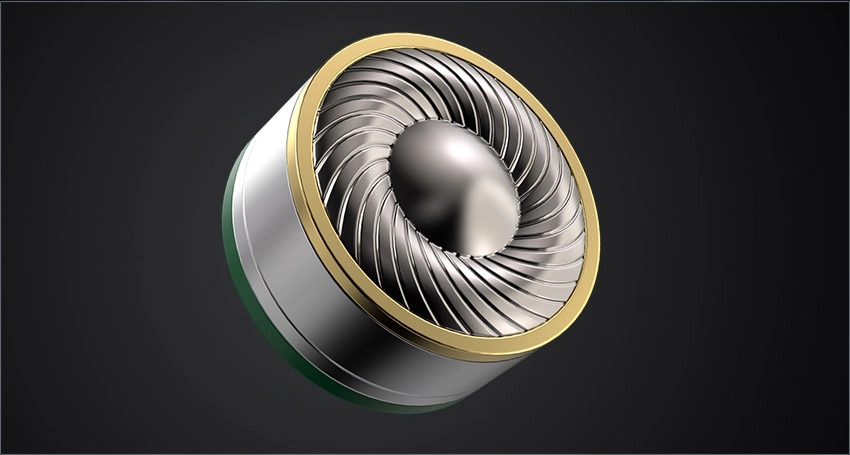 6mm titanium-coated dynamic driver
Titanium-coated midrange driver presents a full and delicate vocal expression and reproduces exquisite musical texture with breathtaking details!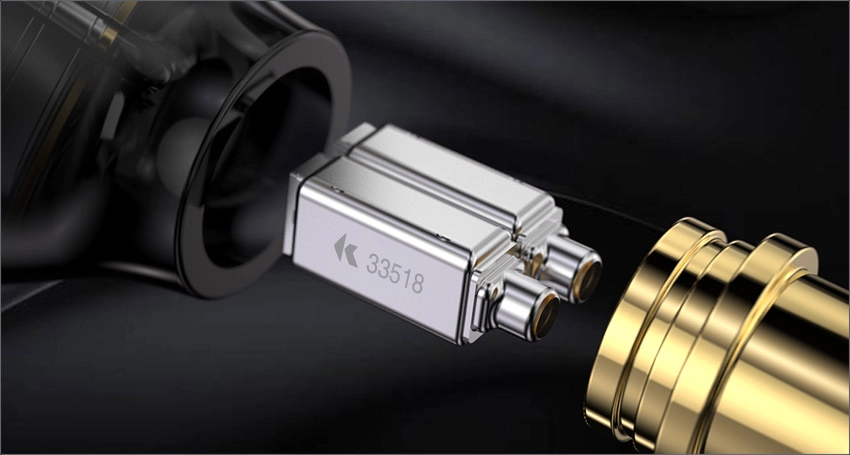 Classic Knowles 33518 x2
High-frequency balanced armature driver
Knowles 33518 balanced armature is exceptionally clean and resolving, which gives a transparent overall sound quality. Complimented by an advanced, custom-tuned frequency crossover network, TRN TA4 can achieve exceptional resolution and tonal accuracy without harshness.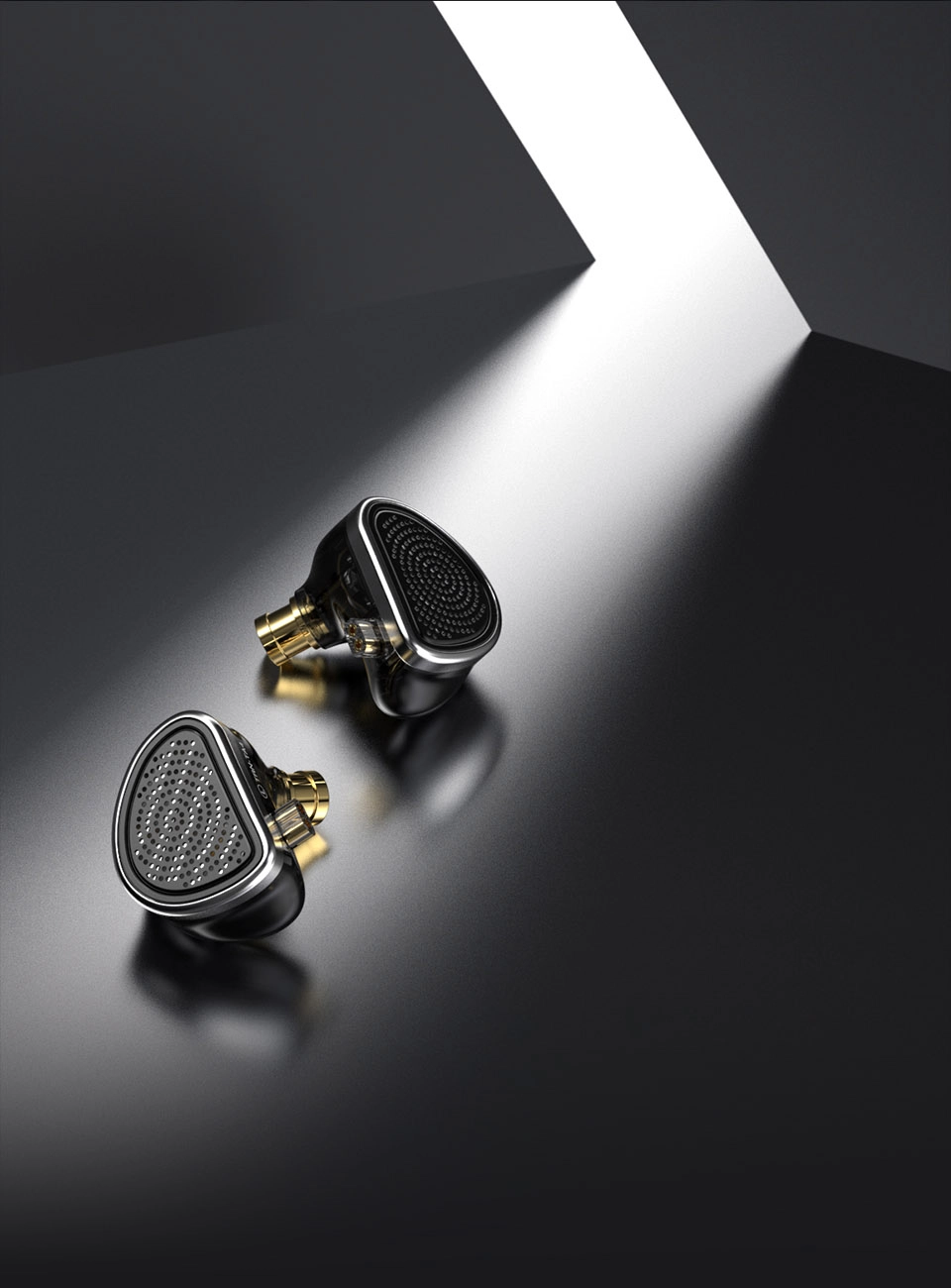 Crystal-clear treble and beautiful vocals
Exceptional soundstage
TRN TA4 provides exquisite treble and upper frequencies. Allow you to truly dive into a musical yet highly detailed experience with an open and wide soundstage.
Alloy and resin are used in unison for simplicity and beauty
The combination of aluminum alloy faceplate, midframe, and imported semi-transparent resin gives an exquisite and luxurious sonic presentation with an elegant aesthetic appearance.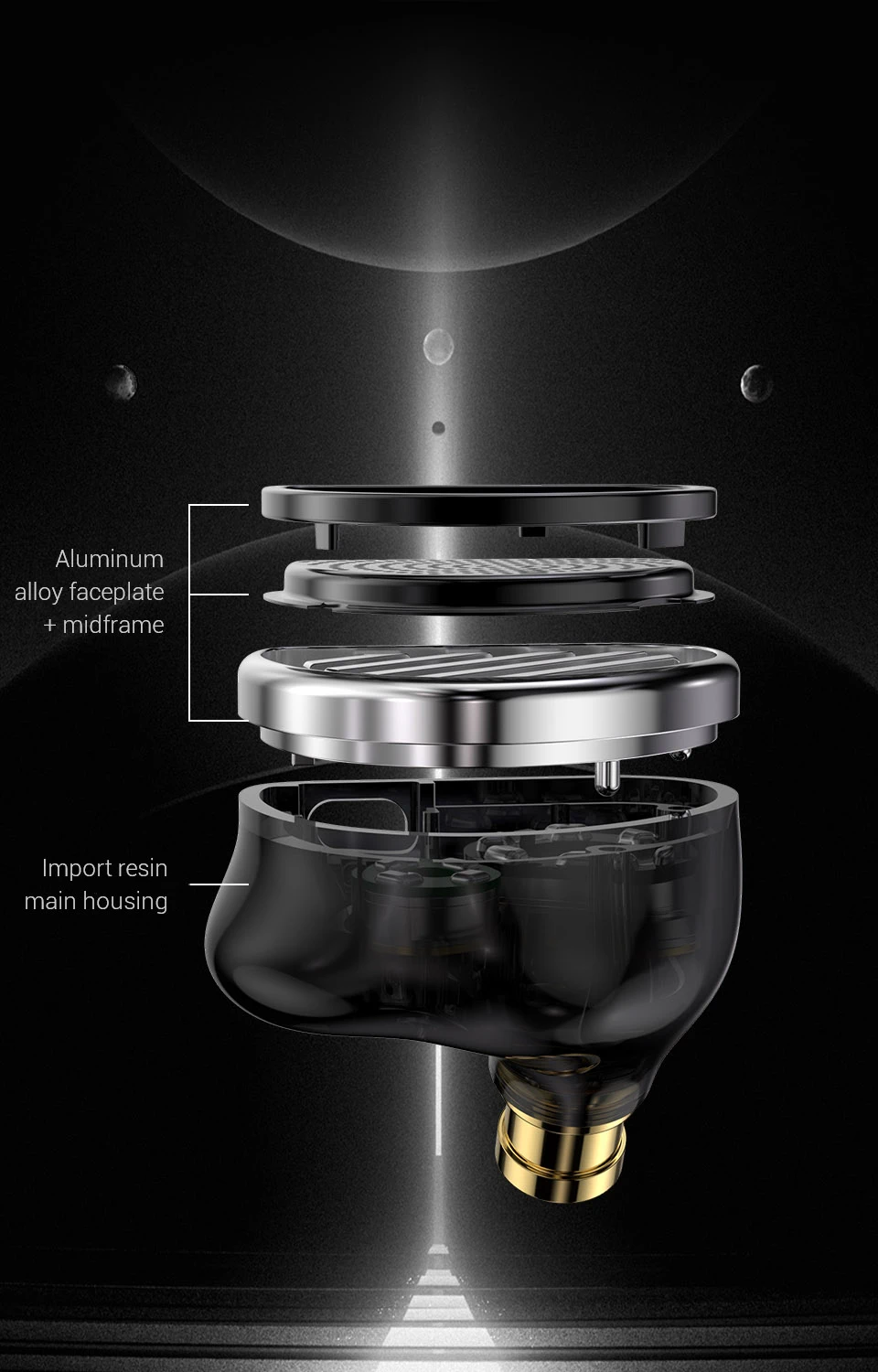 Professional sound tuning using a sophisticated electronic crossover
Truly restore the high-fidelity sound
TRN TA4 adopts conventional electronic crossover to accurately and evenly distribute the bass, midrange, and treble regions. Implementing dual dynamic drivers and a balanced armature helps achieve coherency throughout the frequency spectrum.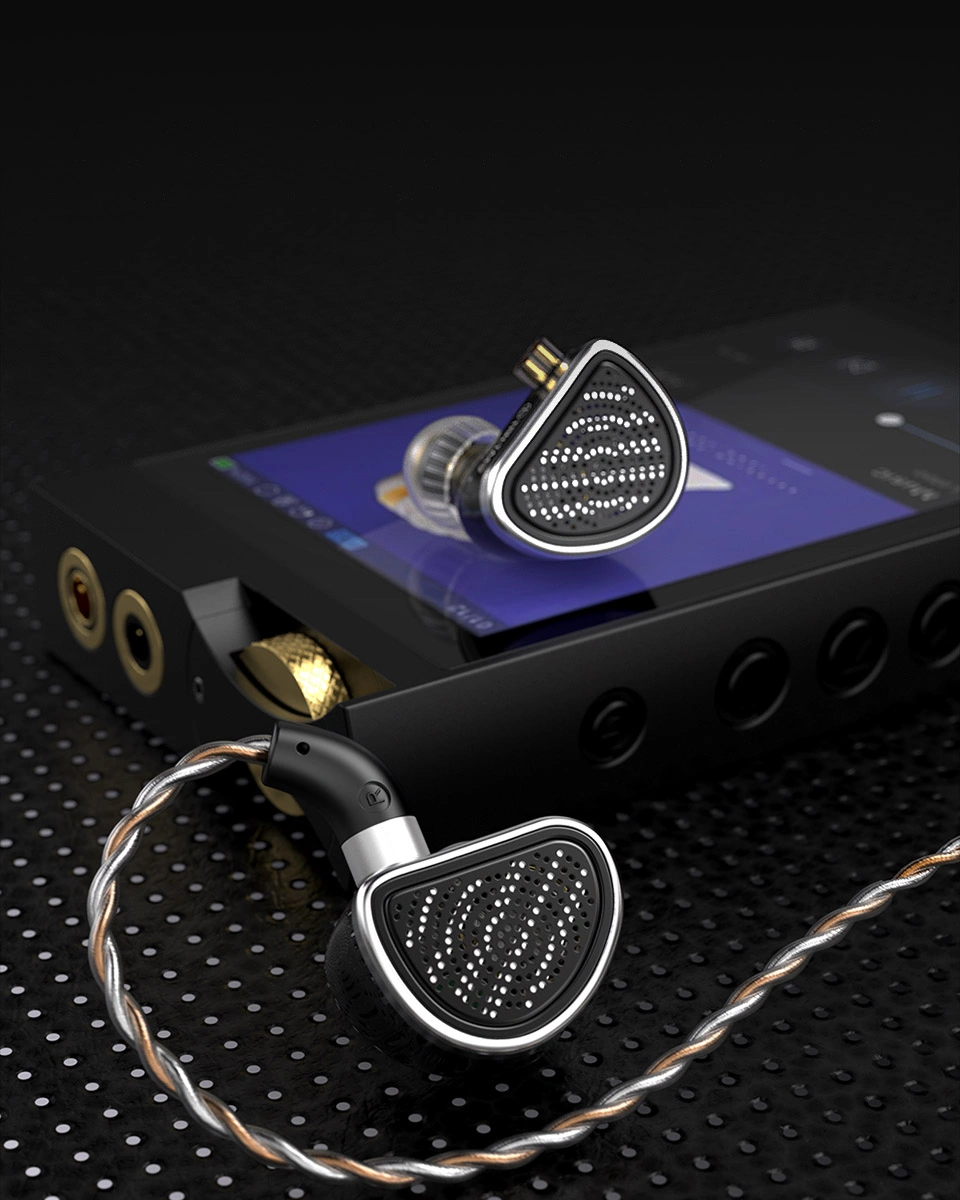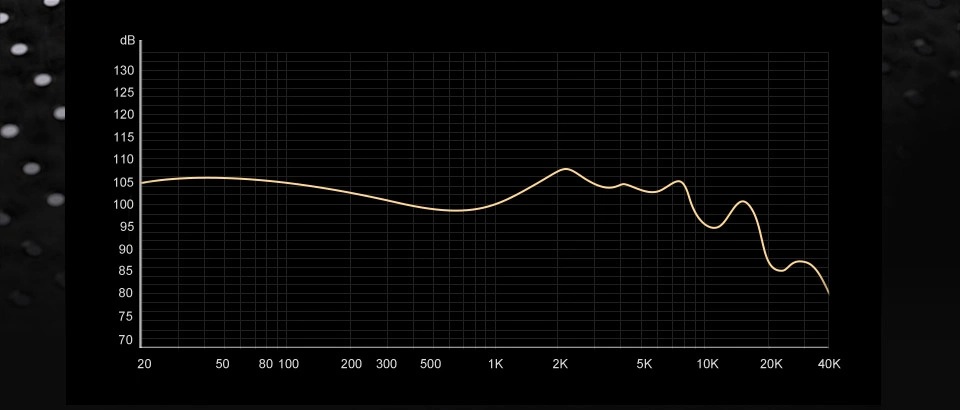 * The above data is from TRN Acoustic Laboratory Test. Actual use may be slightly different.
Semi-open back design
TRN TA4 adopts a semi-open back design, which helps to achieve air pressure balance within the internal acoustics chamber, effectively relieving pressure on the eardrum. This allows full music enjoyment without discomfort.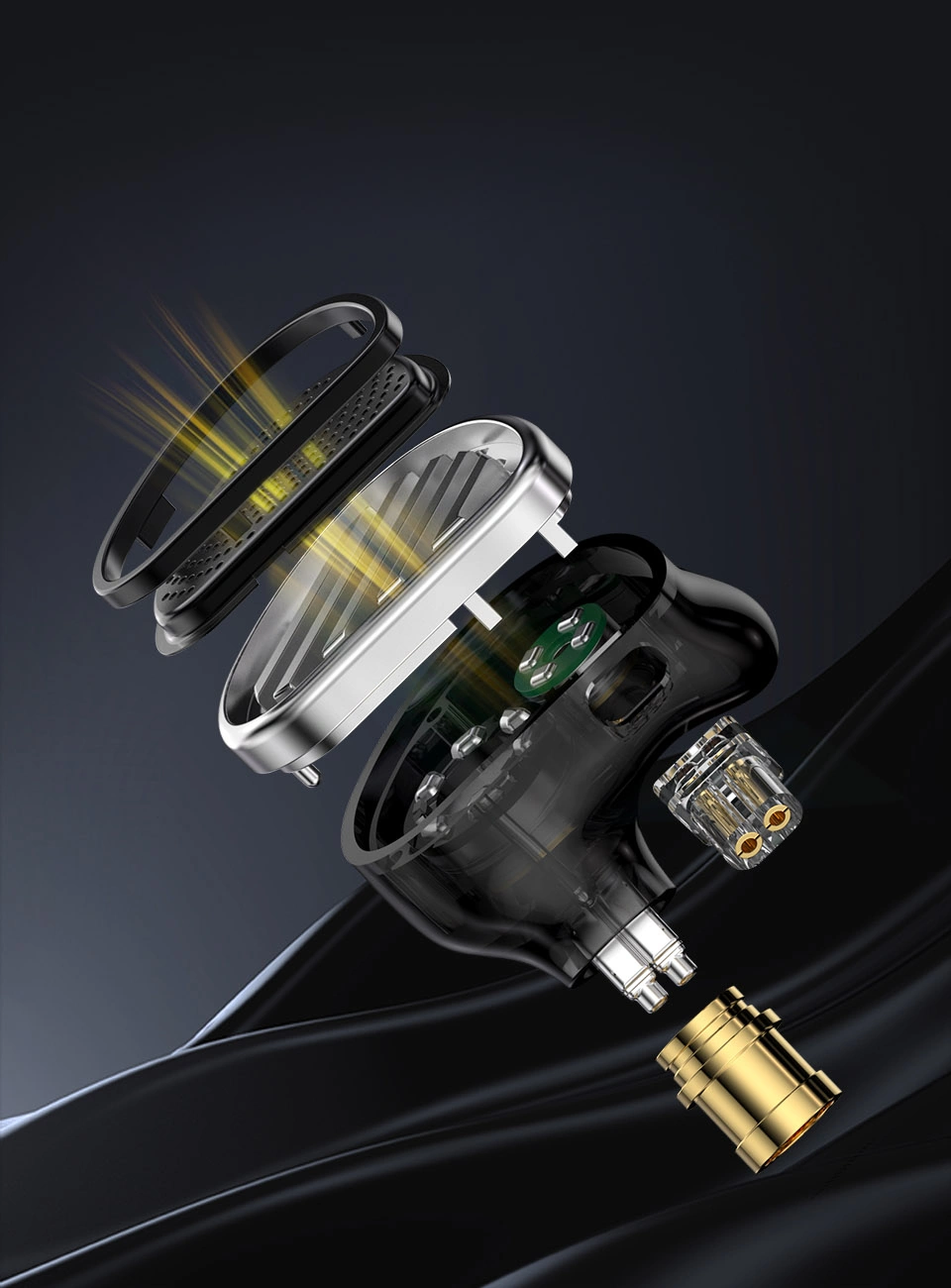 Standard audiophile-grade cable with swappable connectors
4 core silver-plated copper wounded and oxygen-free copper braided cable
TRN TA4 adopts 4 core silver-plated copper wounded and oxygen-free copper braided cable, with silver-plated OFC copper giving the TRN TA4 an exceptionally smooth treble extension and a visceral bass response.
* Plug and play convenience. Includes 3.5/2.5/4.4mm connectors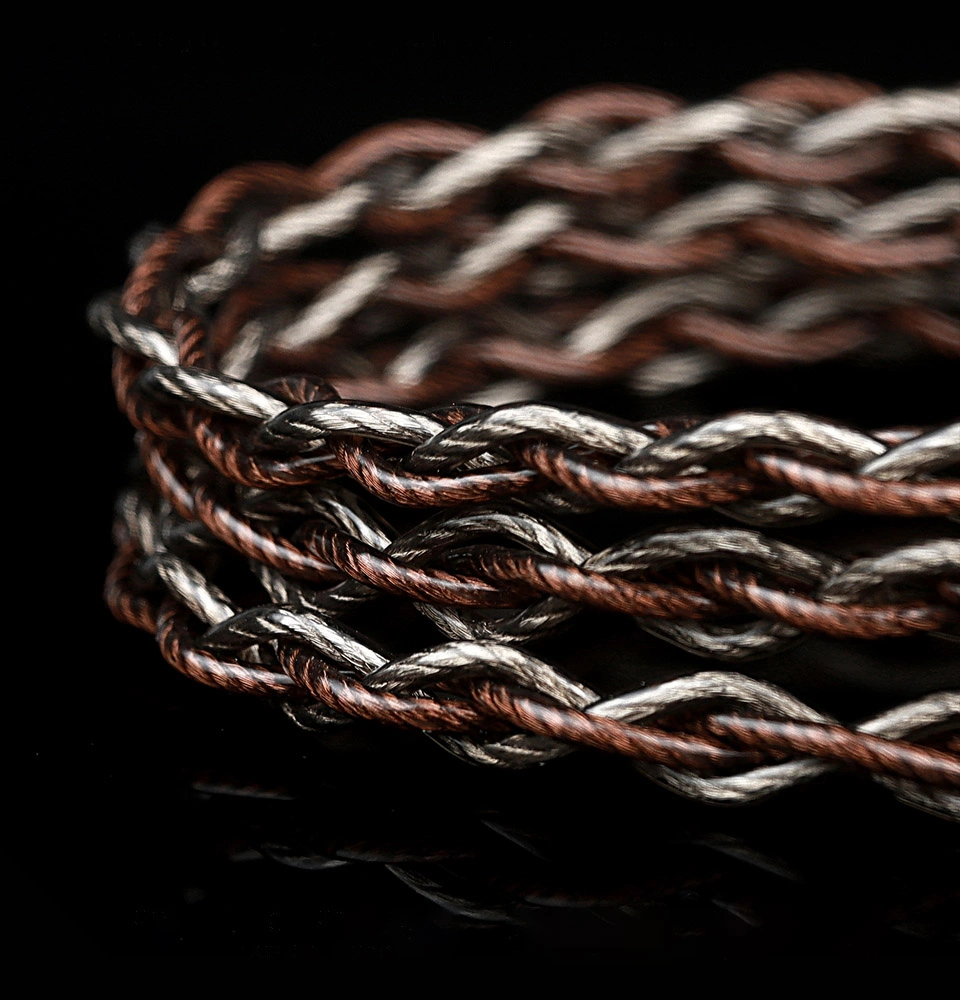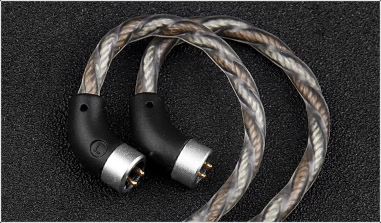 2Pin-S plug-and-play design.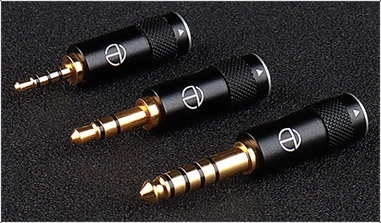 Plug and play convenience. Includes 2.5 / 3.5 / 4.4 mm connectors.
Accessories worth experimenting
TRN TA4 earphone accessories include a 4-core cable, braided with silver-plated copper and oxygen-free copper, equipped with 3.5mm, 2.5mm, and 4.4mm connectors. Seven pairs of earplug sleeves of varying types and sizes are also provided: three T-Set sleeves (small, medium, large), three balanced sleeves (small, medium, large), and one medium memory foam ear tip.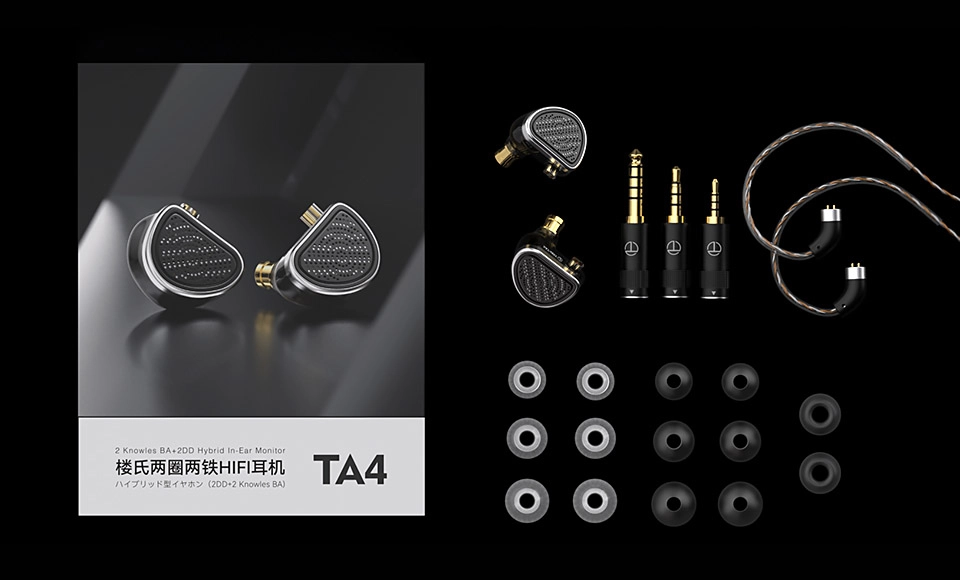 Specifications
~5.7g + 20g (earpiece + cable)
Actual product specifications may vary, and all features, functionality, and other specifications are subject to change without notice or obligation.