TRN VX
Wonders of Hybrid

Bring Apex of Sound

7-Drivers Hybrid HiFi In-Ear Monitor
Aerospace-grade magnesium alloy housing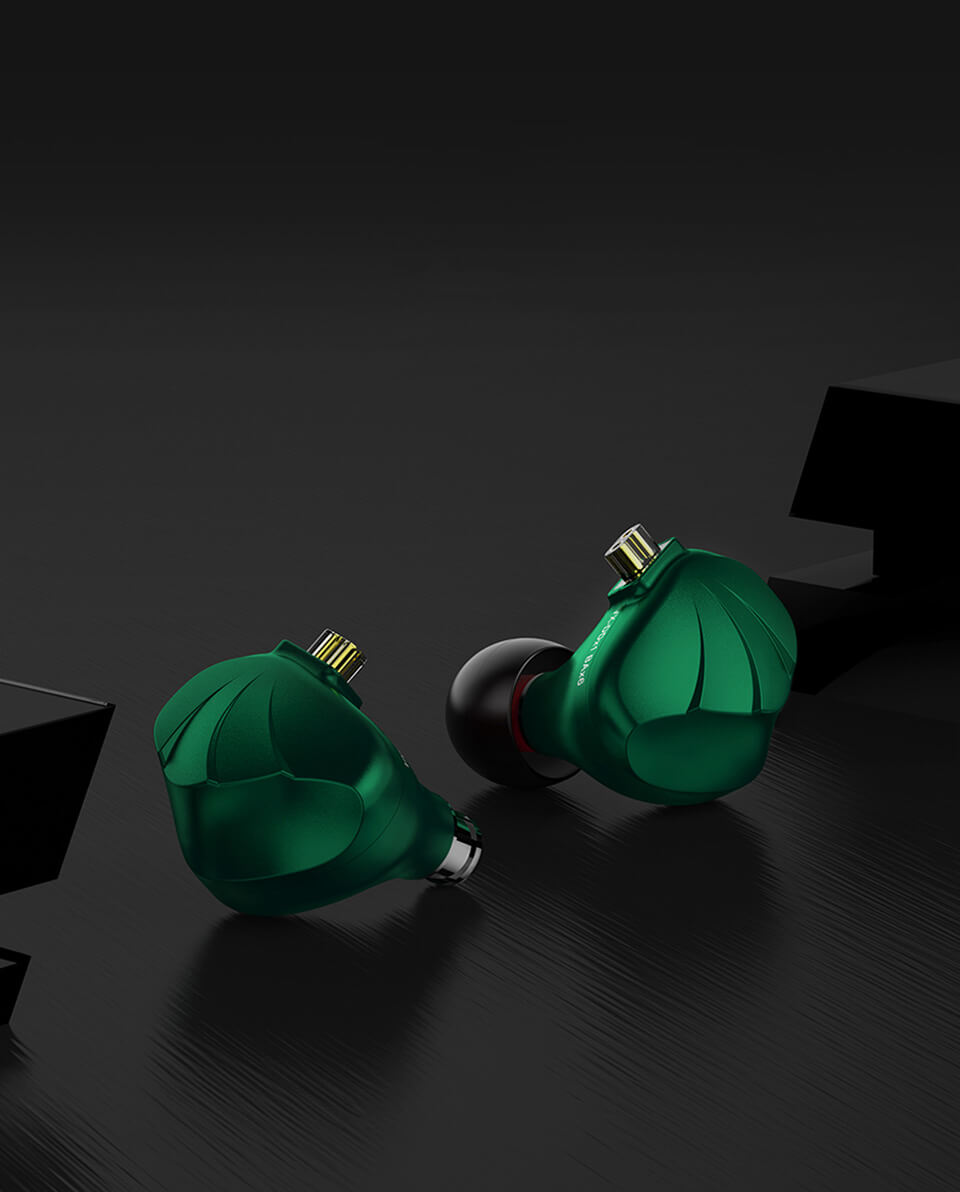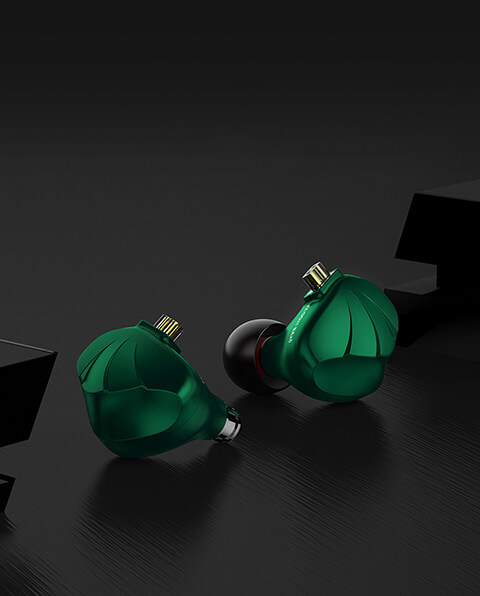 Two choices, carefully colored

Dual-mode stunning debut
TRN VX - the first TRN's two-color version. Two colors of your choice!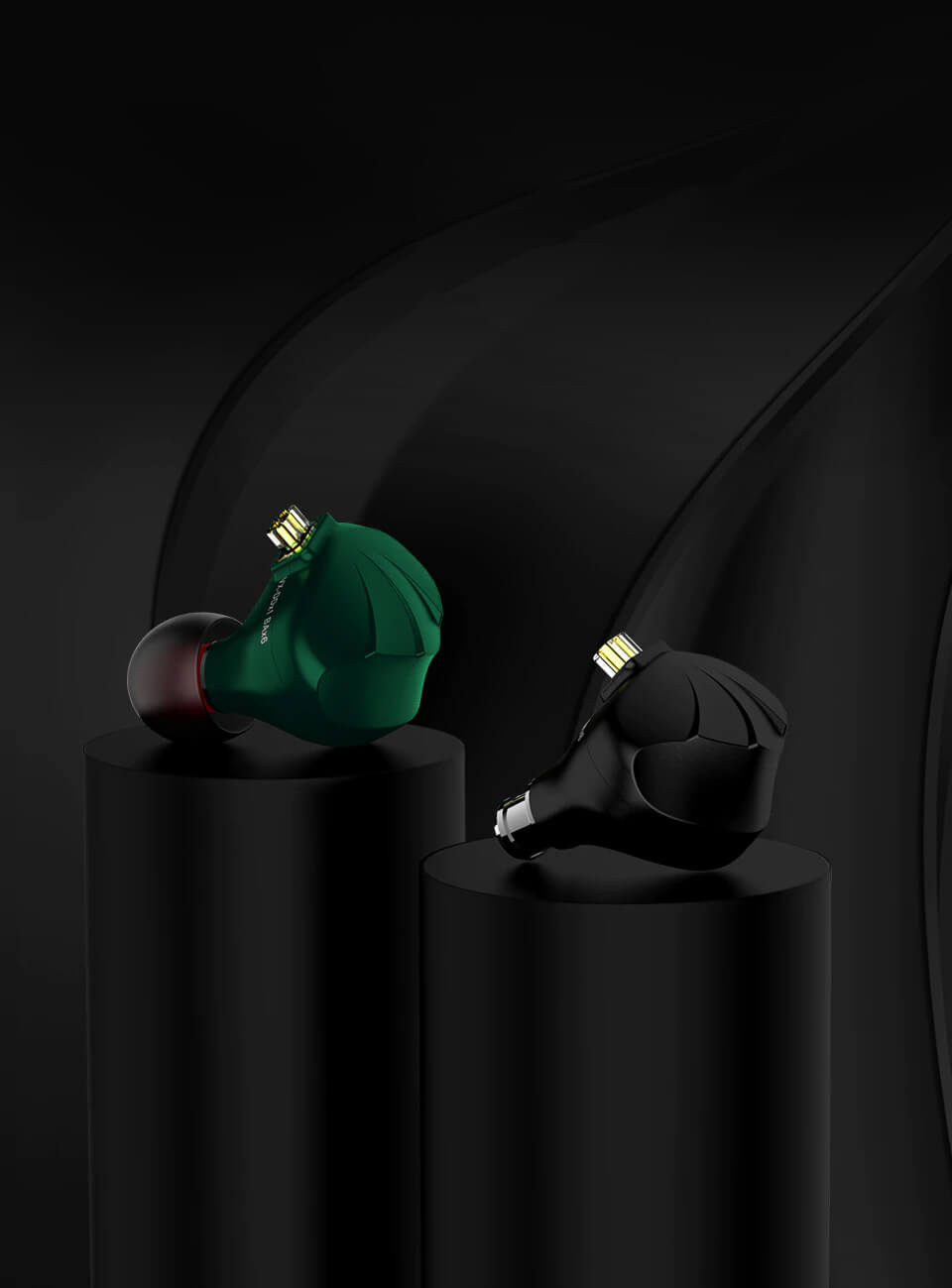 Precision five-axis CNC machined

Aerospace-grade magnesium alloy housing
TRN VX adopts the latest highly precise five-axis CNC machining process. Expertly handcrafted and hand-polished to perfection.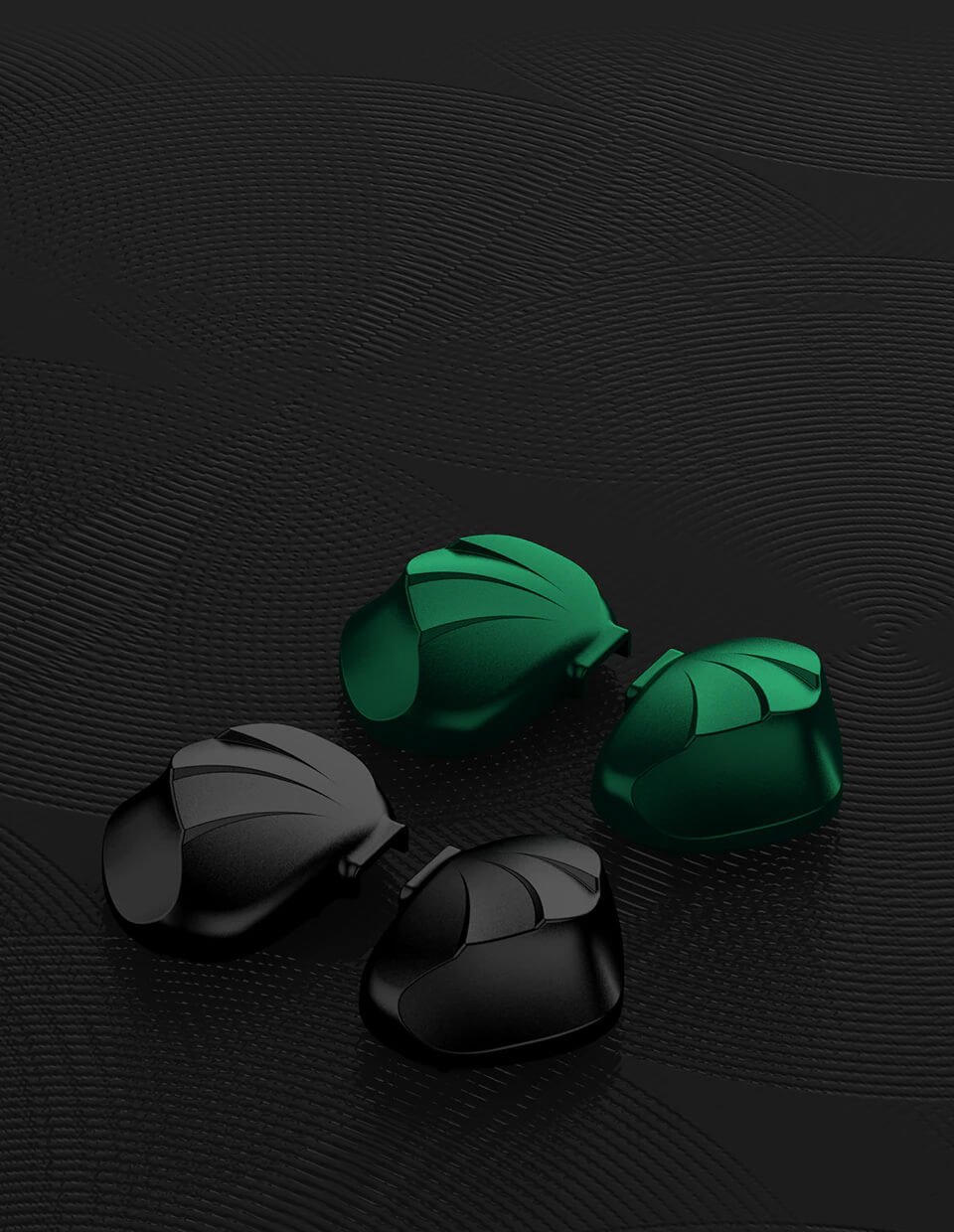 Reinforced acoustic inner-structure

It took TRN two years to develop the inner structure for TRN VX, which houses a customized 10mm dual-magnet dynamic driver, three 30095 high-frequency balanced armature drivers, and three 50060 midrange balanced armature drivers.
This structure is designed to minimizing chamber acoustic resonance and driver flex.
10mm dual-magnet dynamic driver
30095 balanced armature x 1,
50060 balanced armature x 1
50060 balanced armature x 2
30095 balanced armature x 2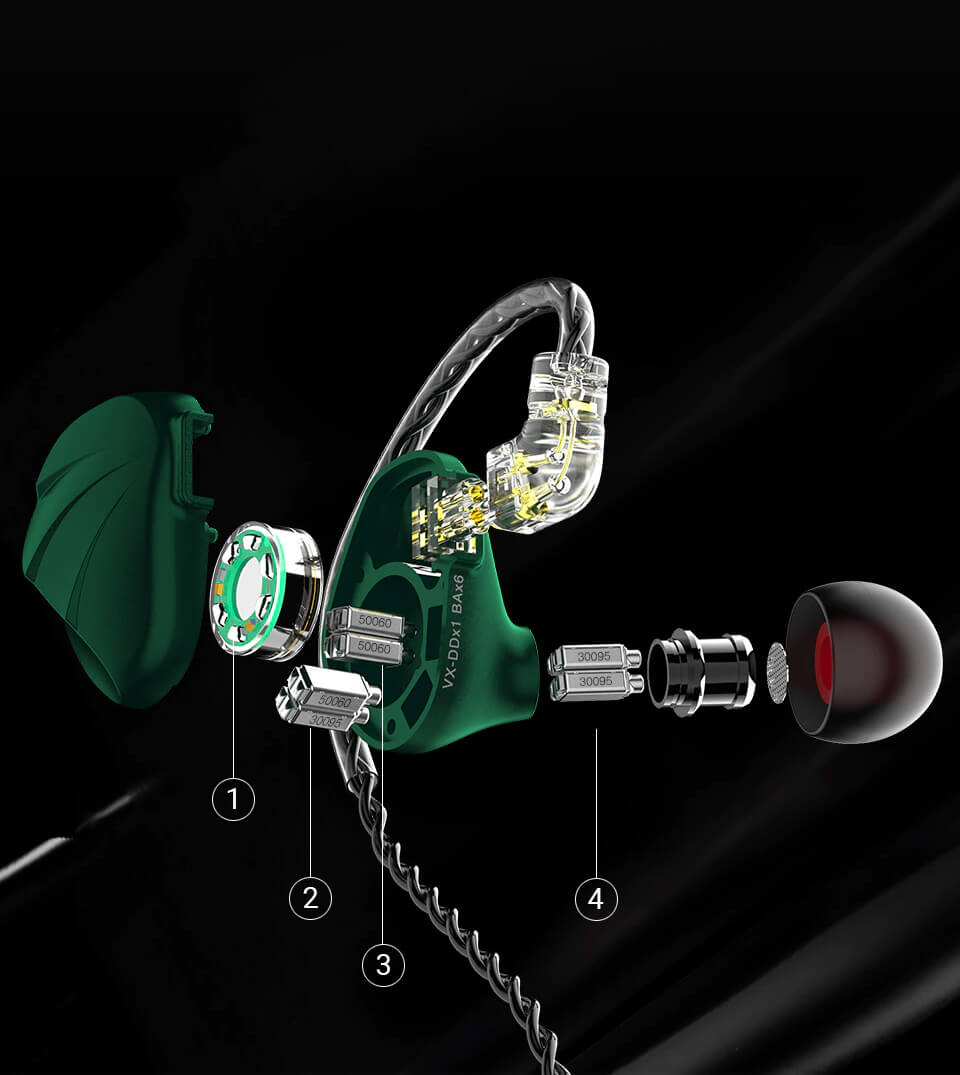 10mm dual-magnet dynamic driver delivers tactile and textured bass

High-performance dual neodymium magnet dynamic driver specially developed for TRN VX. Compared to the conventional magnet used in many ordinary dynamic drivers, the stronger neodymium magnet in TRN VX improves the overall sensitivity of the driver.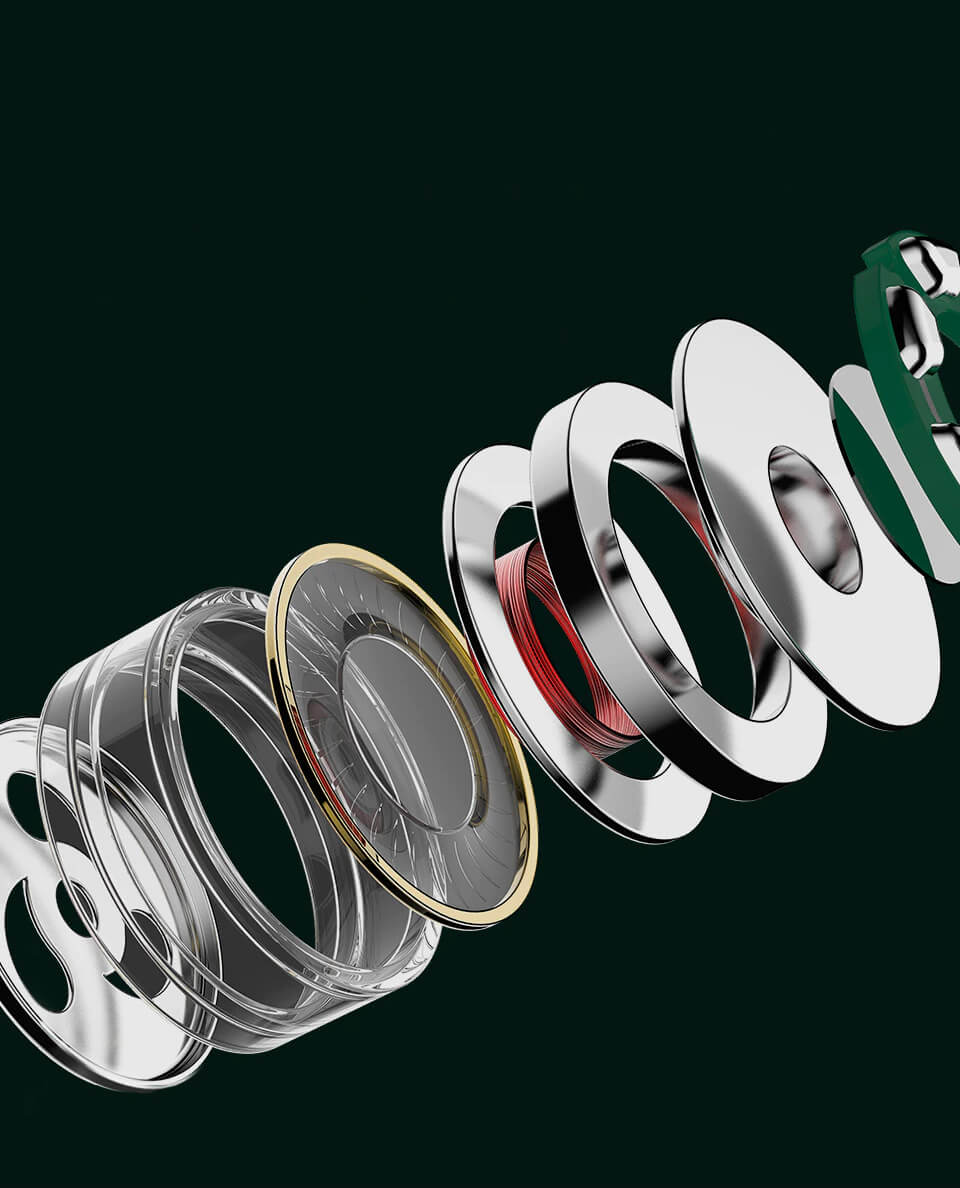 Customized 30095 high-frequency balanced armature driver

Three customized 30095 balanced armature drivers with outstanding treble performance deliver airy, spacious, elegant, and natural sound with superior treble extension.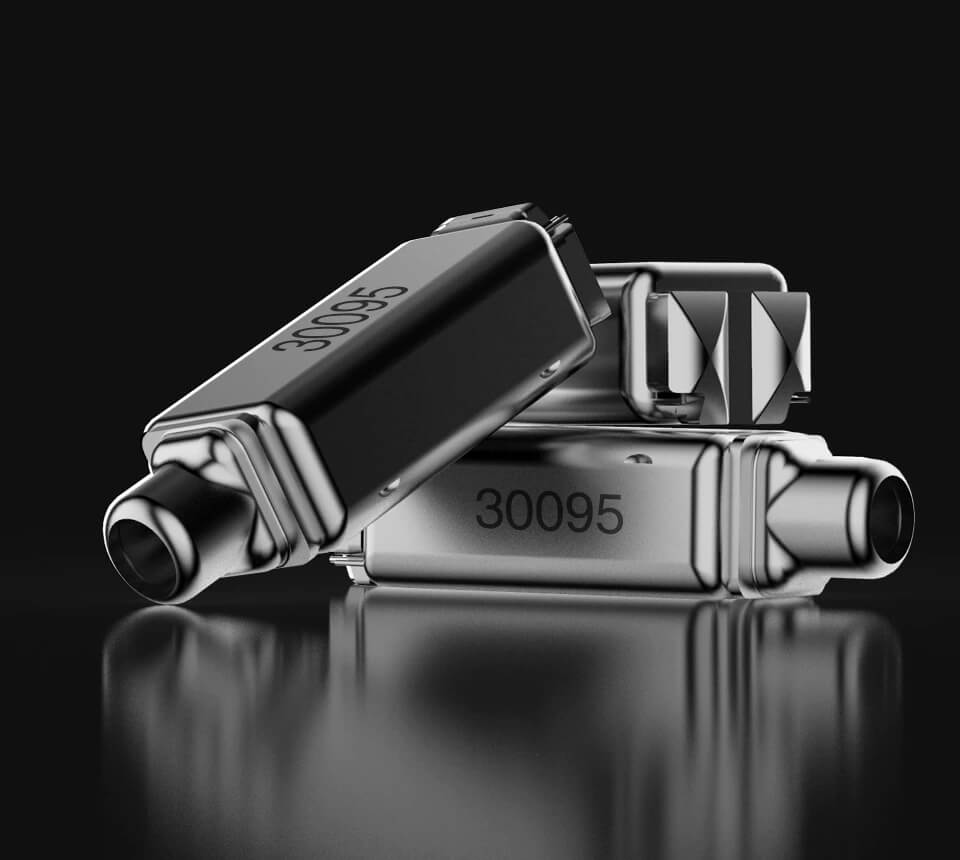 Three customized 50060 balanced armature drivers

Three customized balanced armature upper-midrange drivers present rich, smooth, and intimate vocals.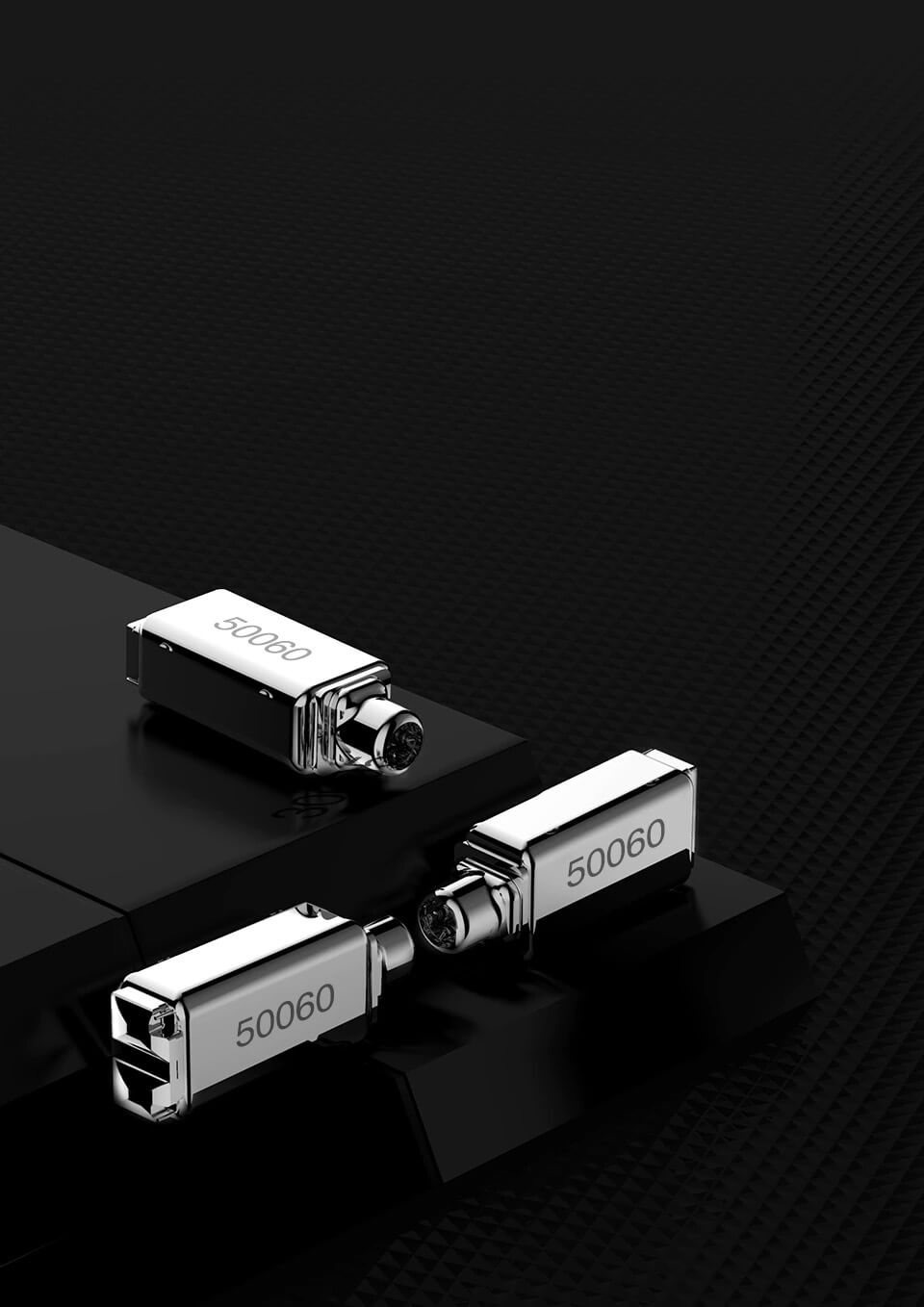 Professionally-tuned

Embracing the art of sound
TRN VX was tuned by internationally acclaimed sound engineers with more than 10 years of experience in the audio industry. We spare no effort pursuing improvements over its predecessors. After repeated attempts and several beta-tests, we have achieved an exceptional sound quality with no compromise on materials and costs.
Versatile tuning suitable for all music genres
Suitable for music, gaming, or cinematic surround sound effects that bring true-to-life realism.
Dynamic and stunning bass response
TRN VX perfectly combines 6 balanced armatures and 1 two-magnets dynamic driver with our patented active crossover circuit.
Not a single section of frequency response has been left unchecked to ensure a balanced tonality. The result is an ultimate expression of total neutrality from a multi-driver earphone.
Captivating vocal and wide soundstage
TRN VX covers a broad frequency range from 7Hz to 40KHz, making it an essential part of the high-resolution audio listening experience.
*The above data is from TRN Acoustic Laboratory Test. Actual use may be slightly different.
Balanced sound signature

Proprietary active crossover circuit
The housing of TRN VX is specially designed to fit all seven drivers into a magnesium alloy shell, with its resonance characteristic carefully tuned to create the utmost audio fidelity.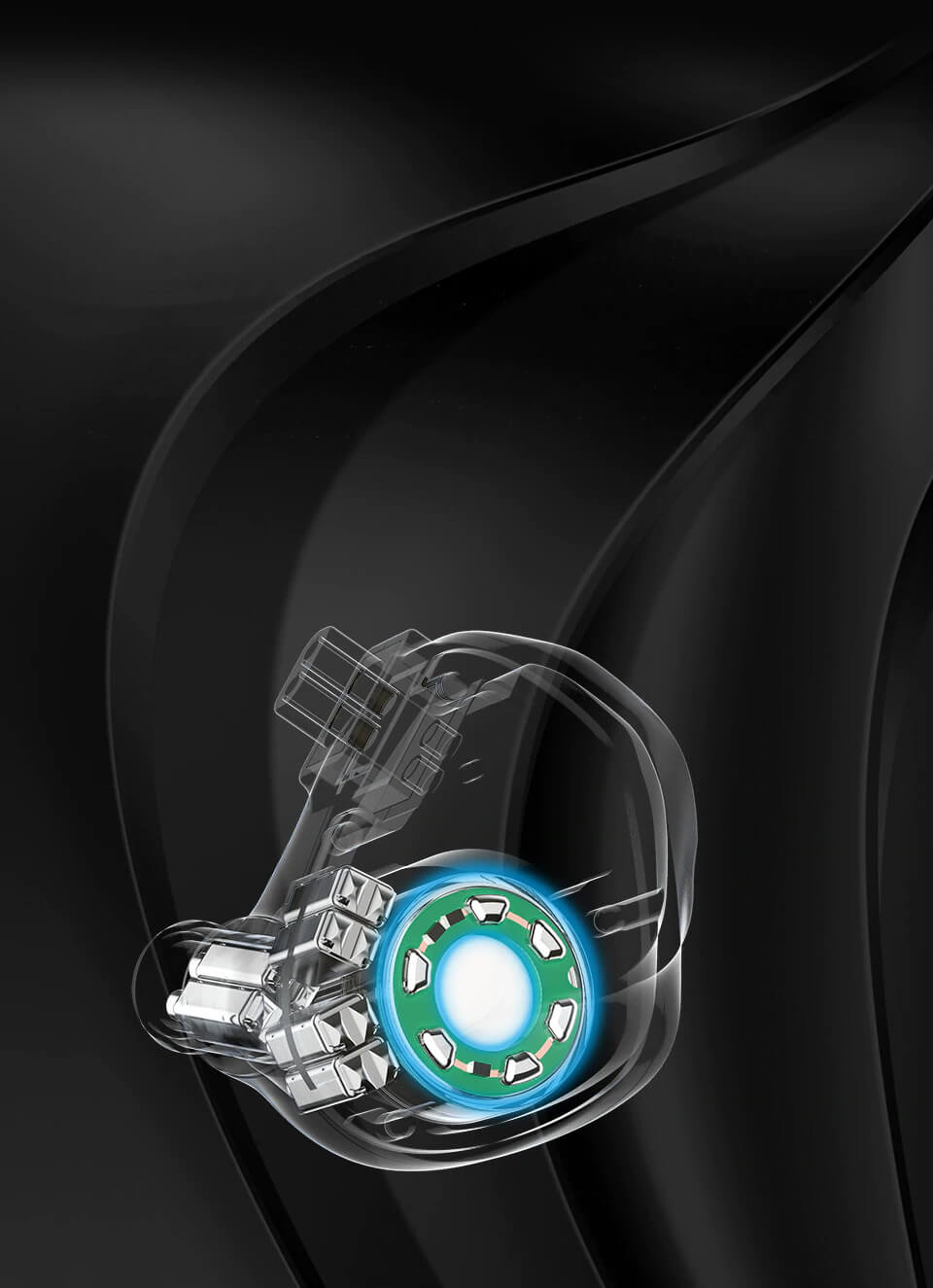 Secure and stable ear hooks

The lightweight ear hooks are ergonomically designed to sit comfortably around the helix of the ears for long listening sessions. At the same time, ear hooks securely hold the earphones in place even with vigorous movement.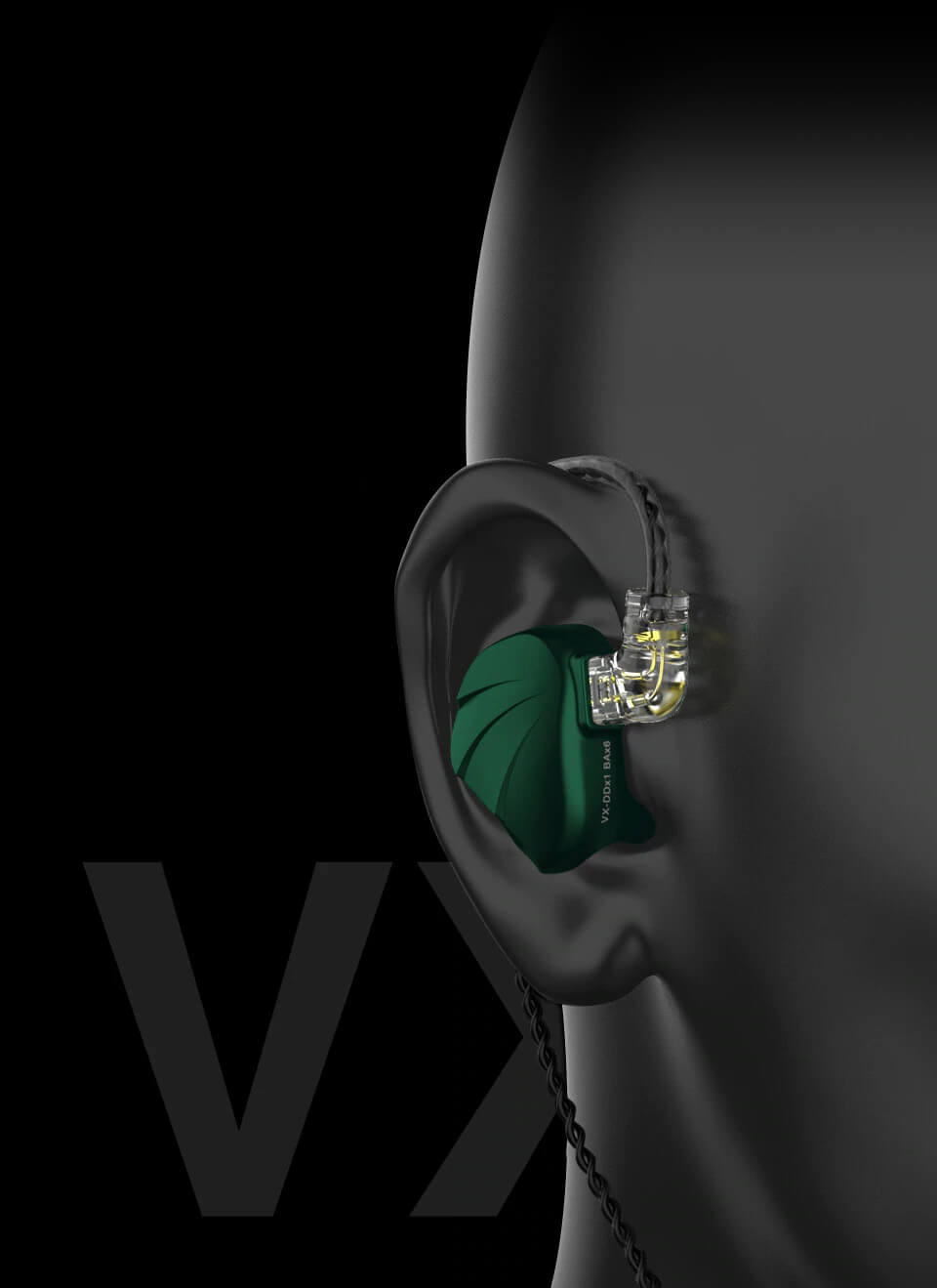 Newly improved 2-pin connectors

Gold-plated contact pins
From reviews and customers feedback, it is known that the new and improved 2-pin connectors can effectively protect the contact pins from accidental breakage, which gives longevity and better wearing stability to the users.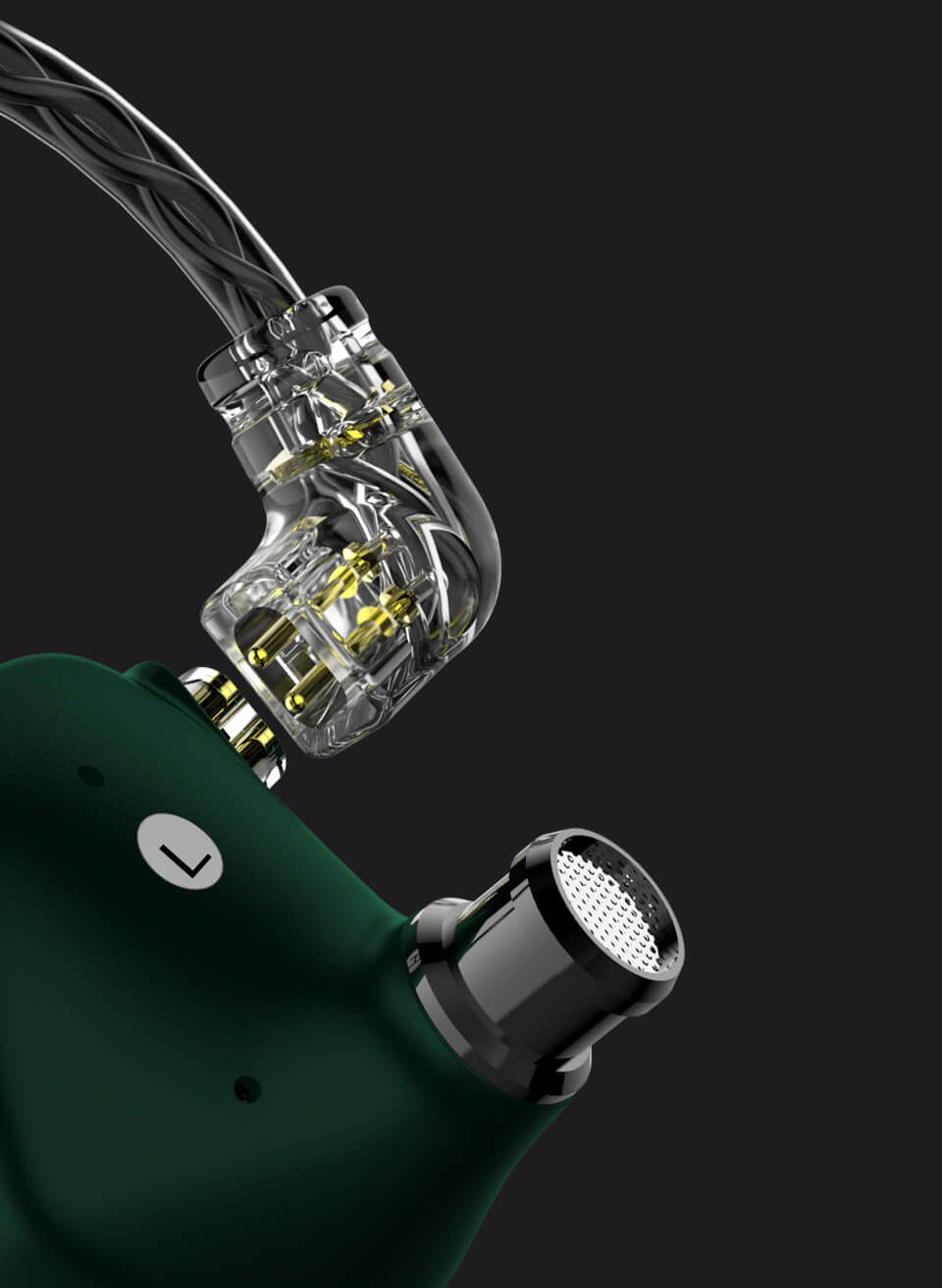 Compatible to TRN BT20S Bluetooth module

Instantaneous transforms to Bluetooth capability.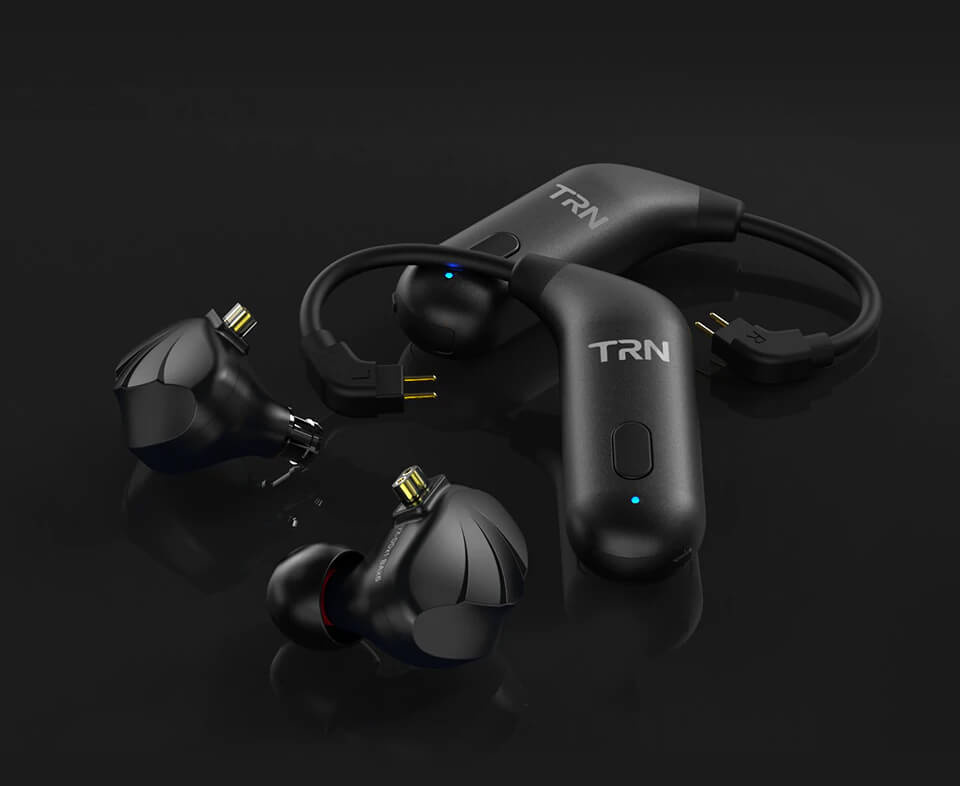 Note: Bluetooth module sold separately. Please get in touch with retailers for details.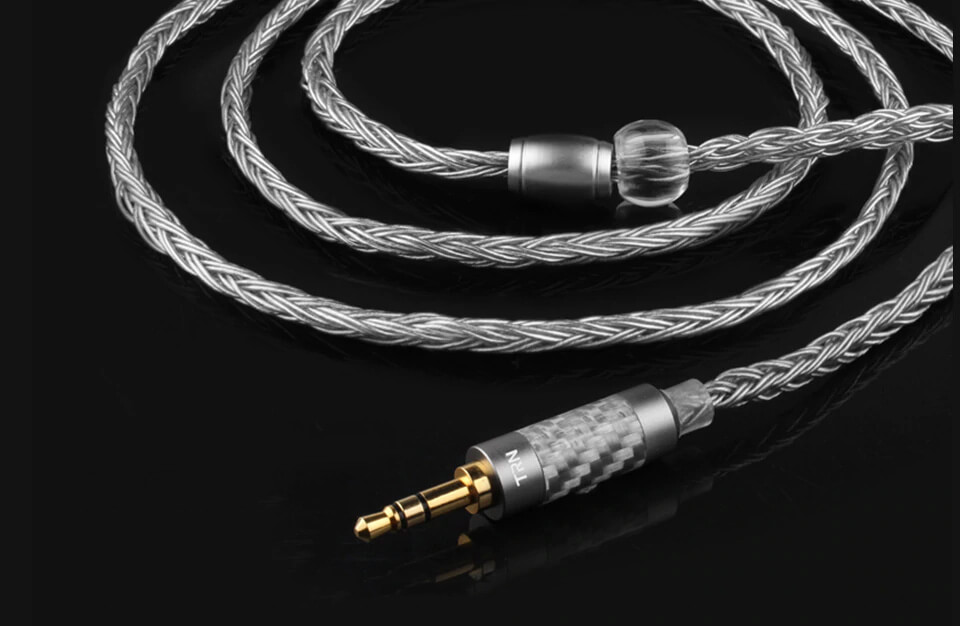 Silver-plated OFC cable

Overall sound quality improvement.
Note: Silver-plated upgrade cable sold separately. Please get in touch with retailers for details.
Highest purity Oxygen-Free Copper braided cable

TRN VX uses 2-pin connectors to seamlessly integrate wired to wireless playback and versatility for cable upgrades or replacement.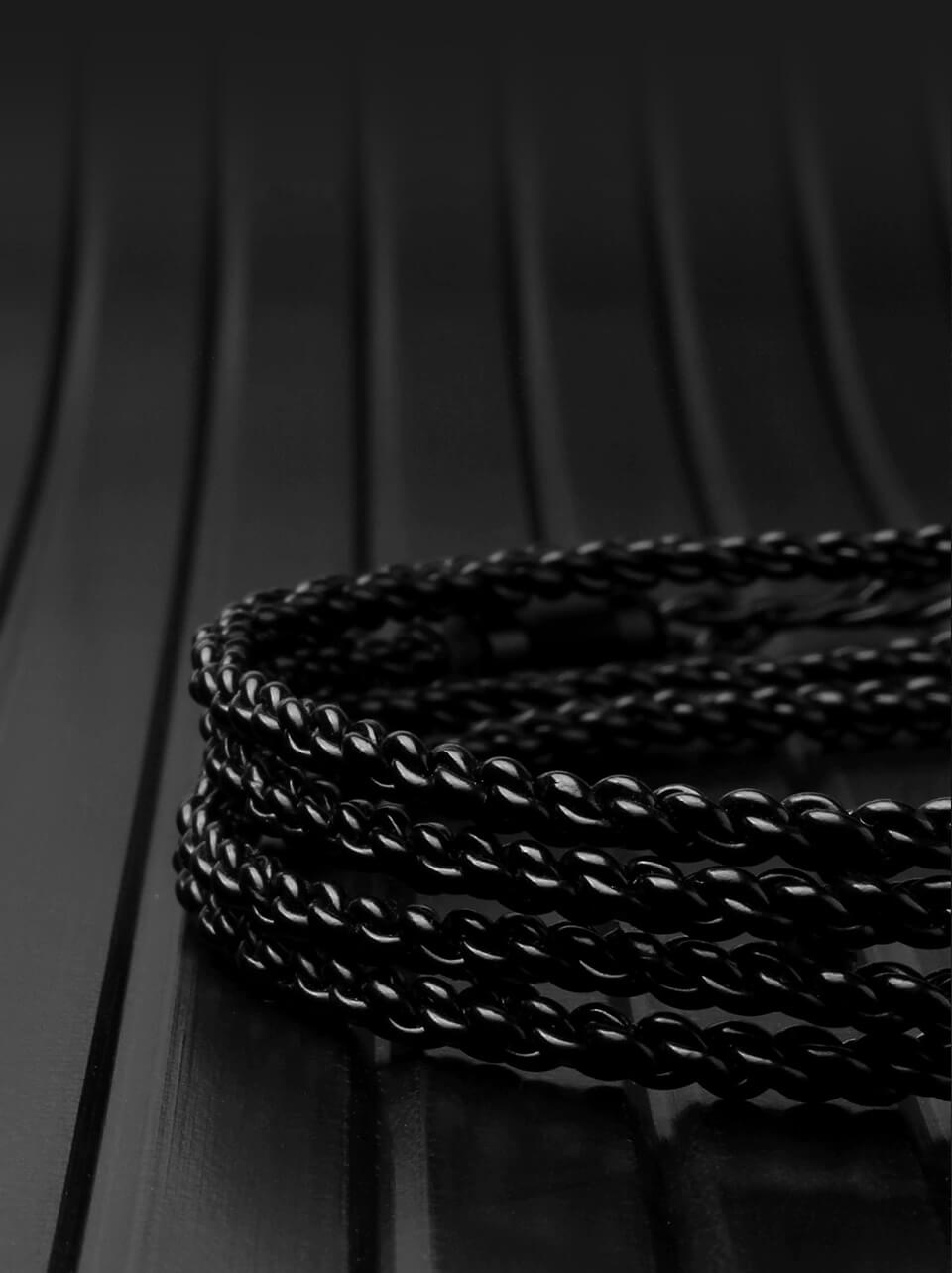 Our 3.5mm plug is finely crafted and gold-plated for best connectivity and durability

Convenience at your fingertips. TRN VX is compatible with many mobile devices and audio equipment on the market today.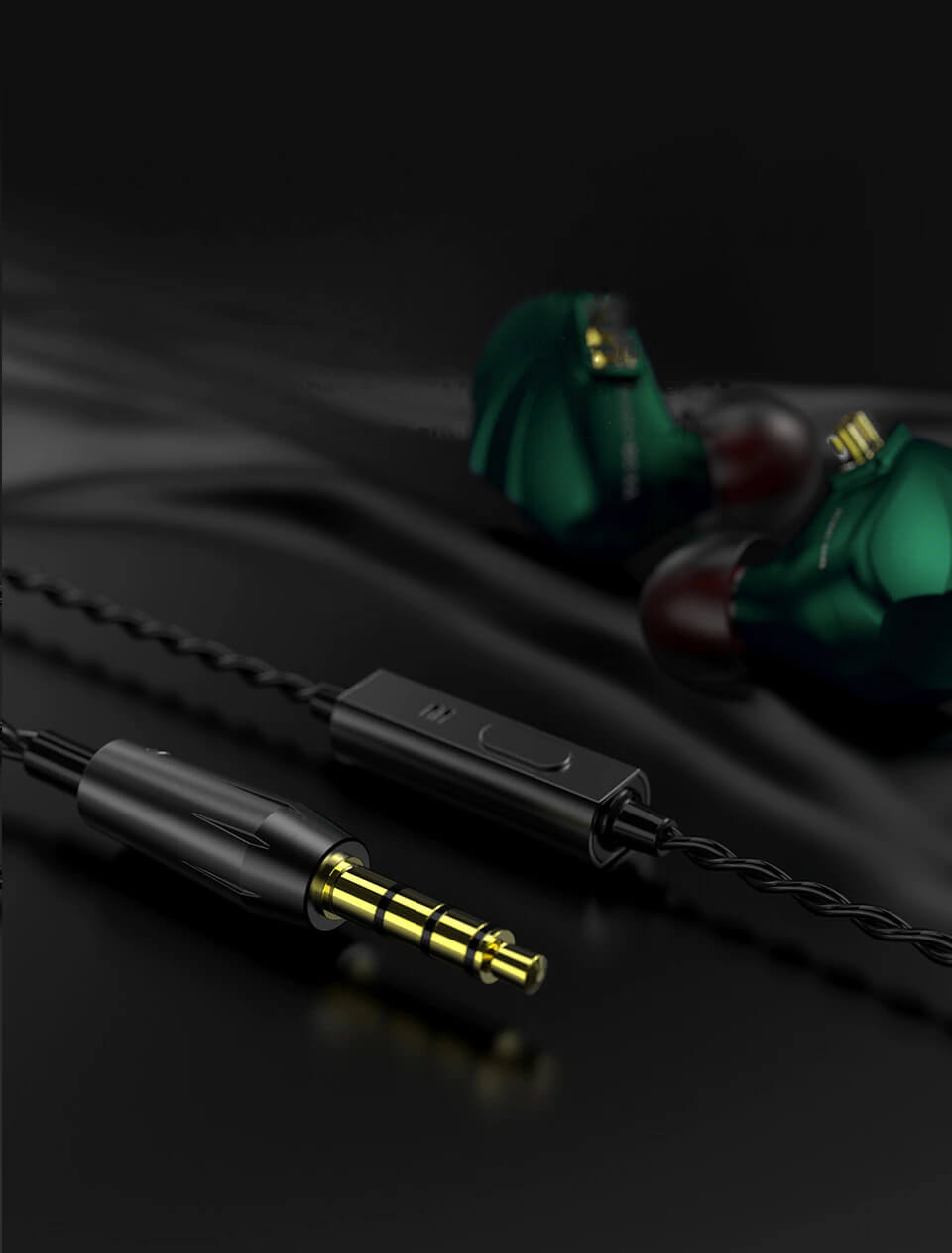 Specifications

Dark green / Knight black
Contents & Packaging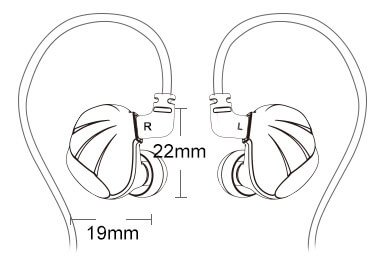 TRN VX Earphone x 1 pair

Braided cable x 1 piece

Silicone ear tips (S,M,L) x 5 pairs

User guide x 1
Actual product specifications may vary, and all features, functionality, and other product specifications are subject to change without notice or obligation.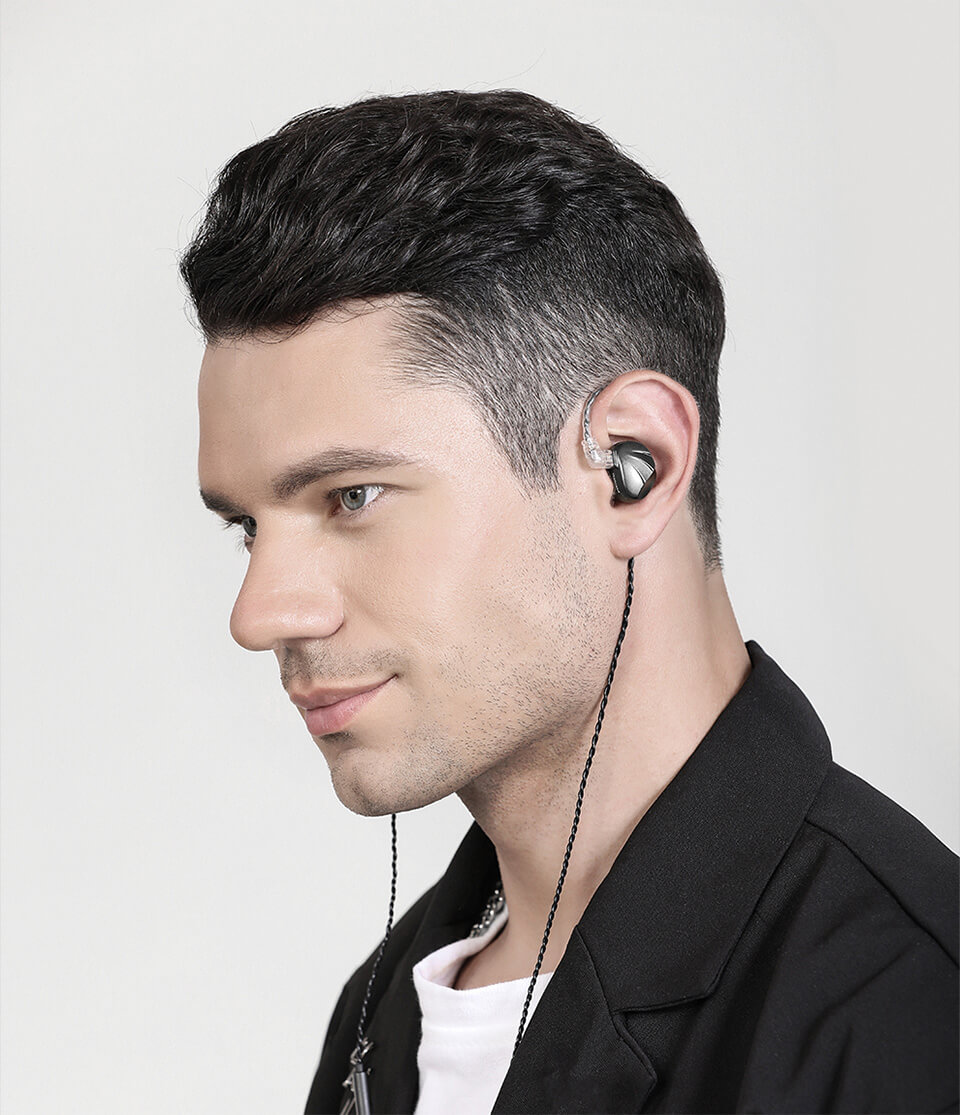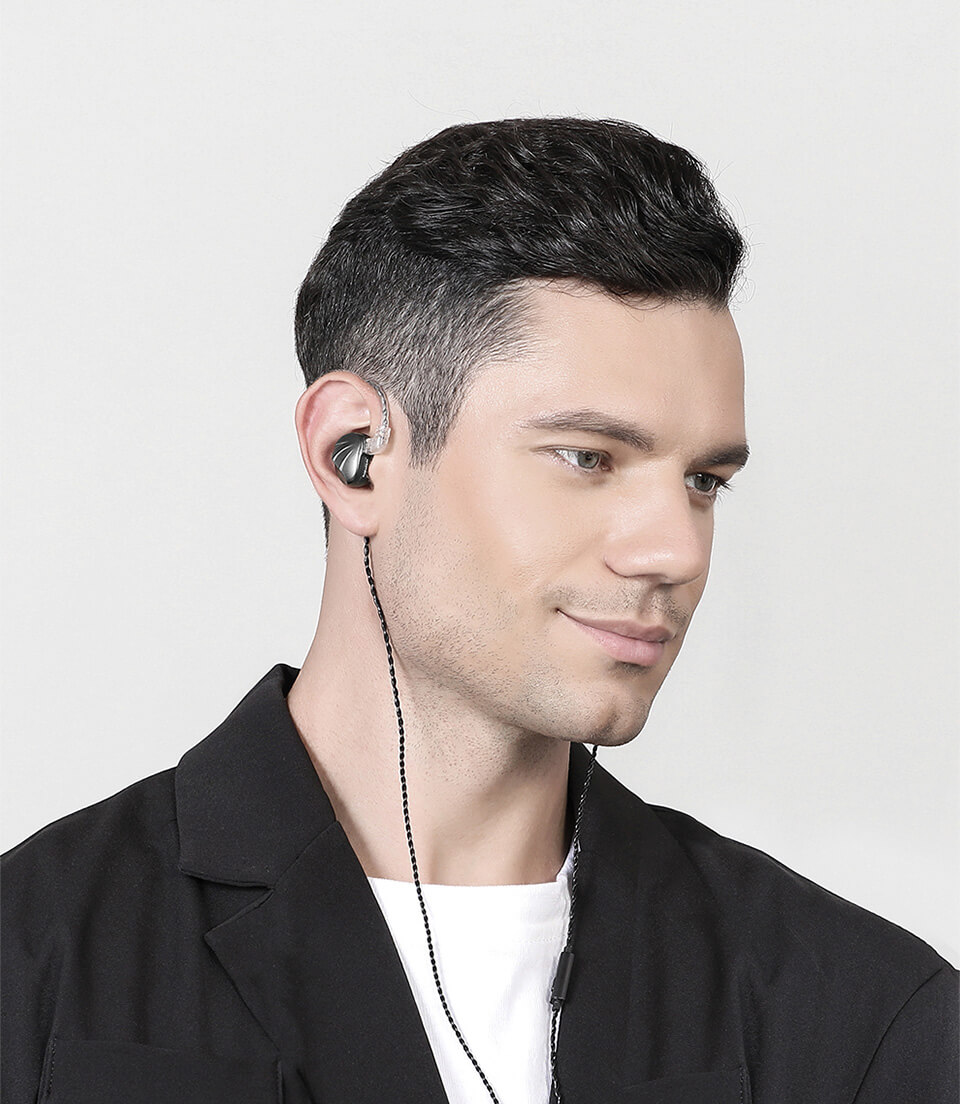 Attaching cable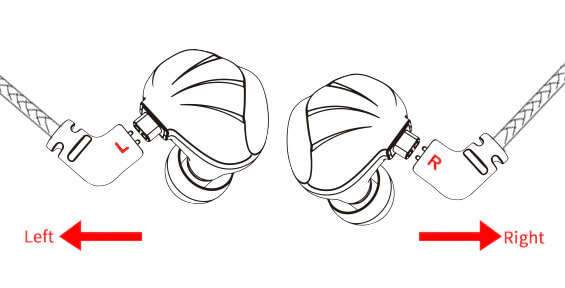 Match left, and right earpieces to the correct channel stated on the cable connectors.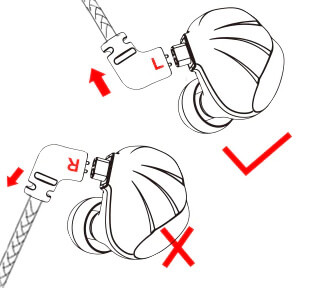 DO NOT connect reverse.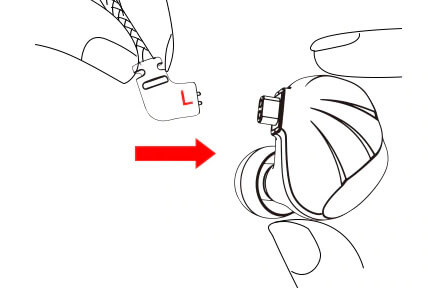 Plug cable connector to the earpiece.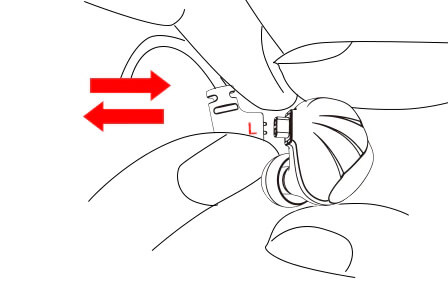 Insert until the earpiece is secure. To remove, grab the earpiece and cable connector, pull straight.
How to properly fit an IEM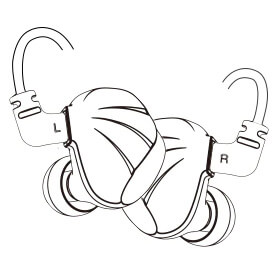 Identify the left and right earpieces.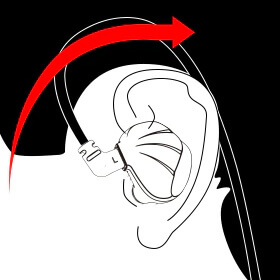 Bring hand overhead and grasp the top of the ear.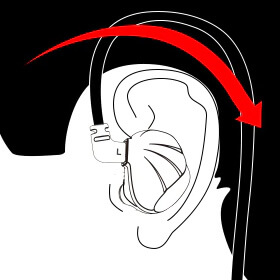 Pull the ear up and out to straighten the ear canal.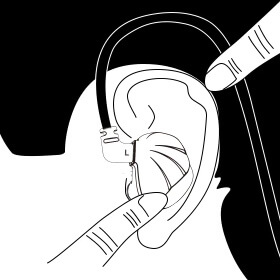 Loop memory wire over-ear and insert earpiece into the ear canal.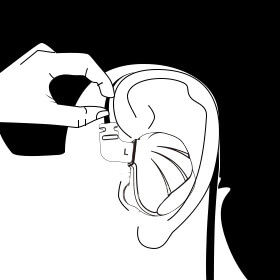 Be sure to slide the ear tip far enough until it seals inside your ear.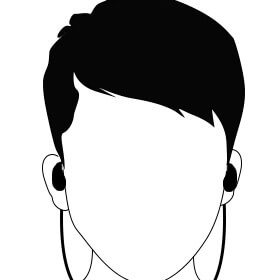 The quality of sound and isolation depends on how well the ear tips seal. If lacking bass, check the tightness of the seal between ear tips and your ears or try other ear tip sizes.